How to Enable Debug Mode & Download Logs?>
During feed generation, this is a step-based workflow. You may want to know what is happening during the feed generation and if there is an error during the time. CTX Feed gives you the opportunity to download the feed logs file where you can see the feed generation logs.
What is Log file and how does it work?
Feed log files contain information on every step of feed generation. During feed generation, if there are any errors or warnings or any data to be shown, the log files will contain those pieces of information.
Enable debug mode
You will need the log file if you get any issues with your product feed. To see and download debug data, at first you have to enable the debug mode. To enable debug mode follow the steps:
Go to the CTX Feed > Settings page.
Select "On" as Debug Mode value, save the settings and clear the cache.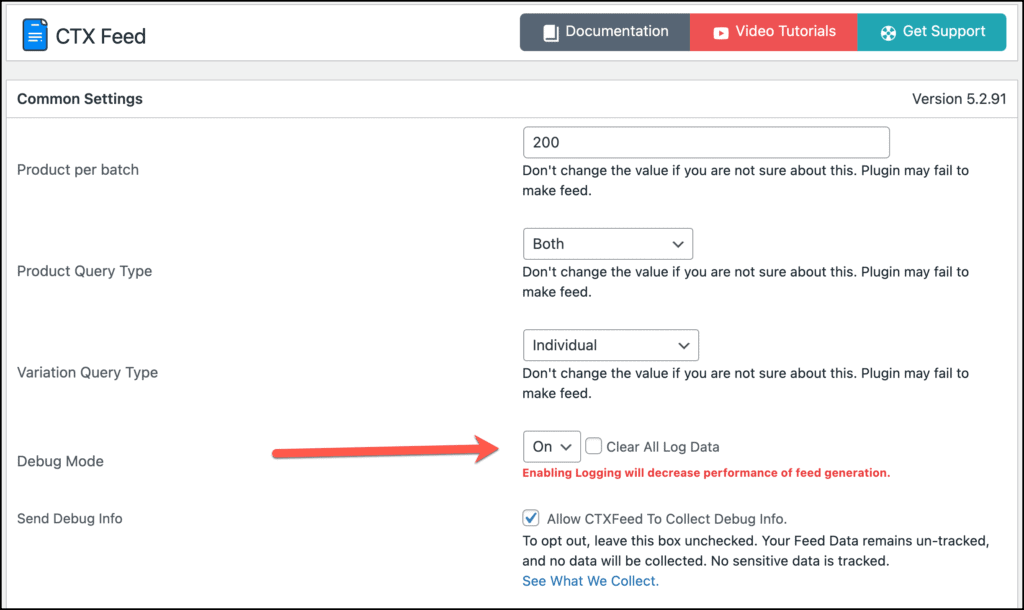 Download Feed Generation Logs
To download Feed Generation Logs, Please follow the steps:
Go to the CTX Feed > Manage Feeds page.
In the Feed list table, you will find some buttons in the Action column. Click on the button that says on hover "Download Feed Log". That's it.