How To Manage Multiple Category Mapping in a Multi-lingual WooCommerce Store>
When creating feeds for multiple languages on a Multi-lingual WooCommerce store, you may encounter problems with Category Mapping in that you can't map a language category to another language.
As each language has its own translated category, each language's Category Mapping must be created separately.
For this reason, Category Mapping created in the default language does not work in other languages.
CTX Feed Pro can help you resolve the issue. Assuming your default language is English, and you have already created a category mapping for the English categories, and now you want to create a Dutch feed, along with a Category Mapping for the Dutch feed;
To achieve this, first of all, switch over to Dutch following this: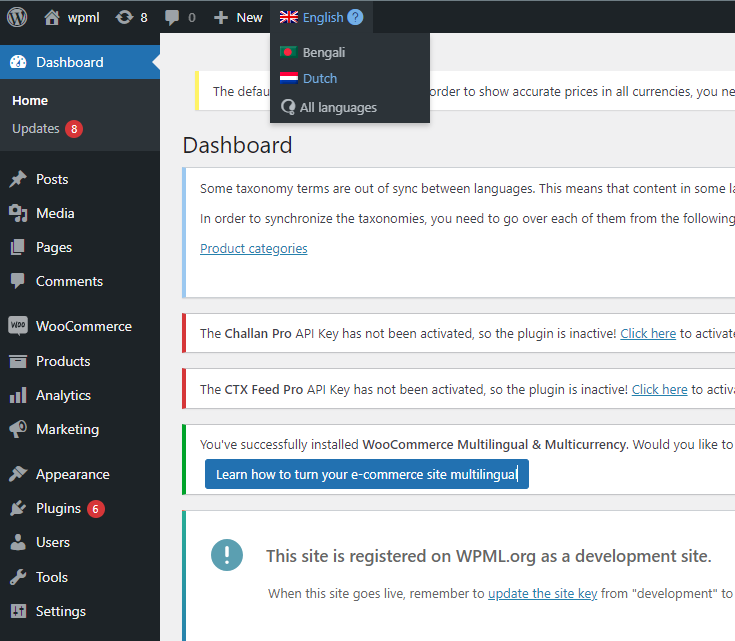 And go to Category Mapping. It will populate all the categories translated into Dutch.
Now all you have to do is to create your category mapping and use it in the Dutch feed, just as you did it for the default feed.