How to add UTM parameter with product URL?
UTM campaign parameters are URL tracking parameters to track traffic on social media or anywhere else from the web you can link with your products. By adding a UTM parameter with product URLs in your feed, you can measure your campaign performance. Also, you can track how much sales you're making from which merchant or channel, or feed.
So, let's learn how you can add a UTM parameter with a product URL with these easy steps:

To add UTM Campaign Parameter to your products link, Go to the feed configuration, click on the Filter Tab, and update and generate the feed.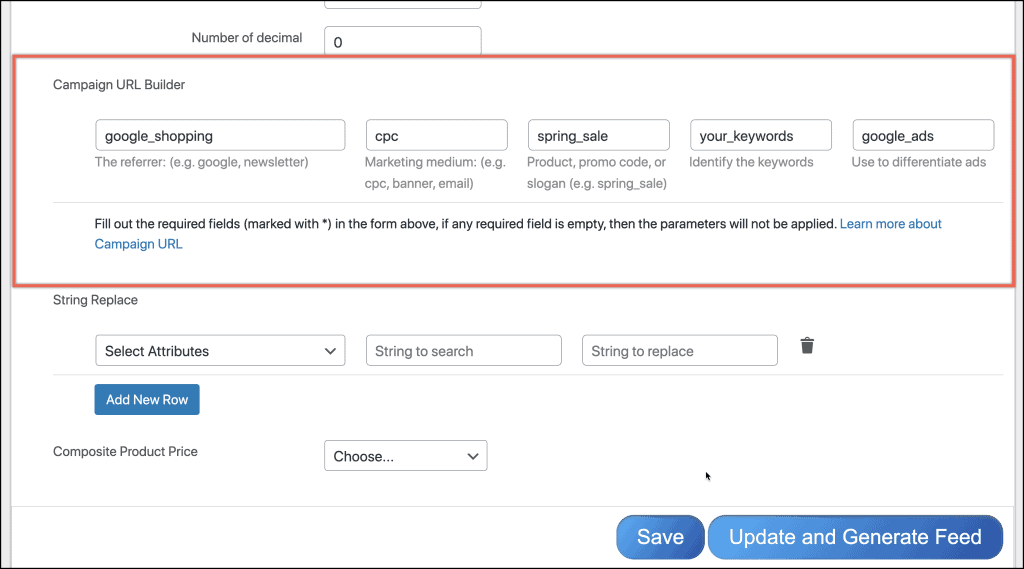 See the output below screenshot: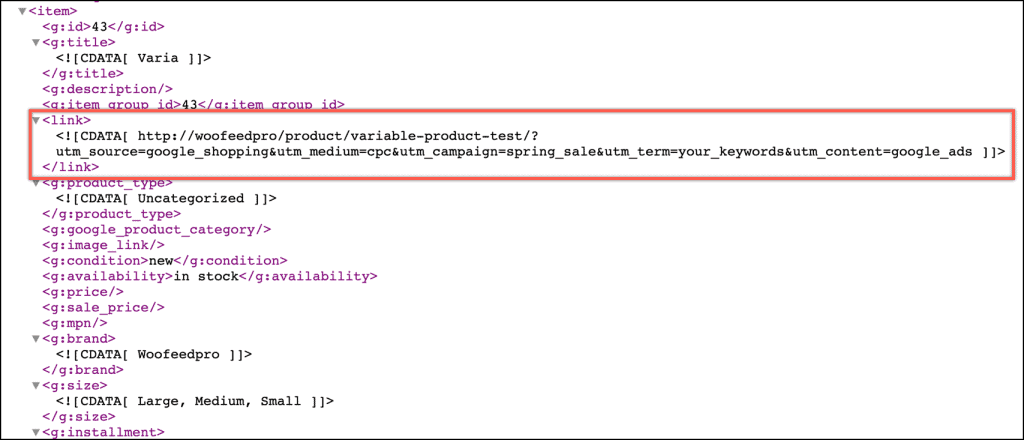 Parameters:
There are 5 parameters you can add to your URLs:
utm_medium:
The advertising or marketing medium, for example, CPC, banner, email newsletter.
utm_campaign:
The individual campaign name, slogan, promo code, etc., for a product.
utm_term:
Identify paid search keywords. If you're manually tagging paid keyword campaigns, you should also use utm_term to specify the keyword.
utm_content:
Used to differentiate similar content or links within the same ad. For example, if you have two call-to-action links within the same email message, you can use utm_content and set different values for each so you can tell which version is more effective. For example, you might use the following parameter-value pairs for your Victory Day campaign.
utm_source:
Victory Day mailer to identify traffic that results from your Victory Day email campaign.

You can also learn how to add UTM parameters with product URL by using the CTX Feed WooCommerce Product Feed plugin in the following video tutorial: