How do export & import product feed configuration?>
You can keep a Backup file of the product feed that you generated. You can download your product feed data to your computer in a .wpf format file. Again you can import the file to make a news feed. Let's follow the steps to learn how to export & import product feed configuration using the CTX Feed plugin.
How to Export:
To download the file, go to your CTX Feed > Manage Feed. Click the black icon on the right ( as shown in point 3 of the screenshot) to download the file you want to keep.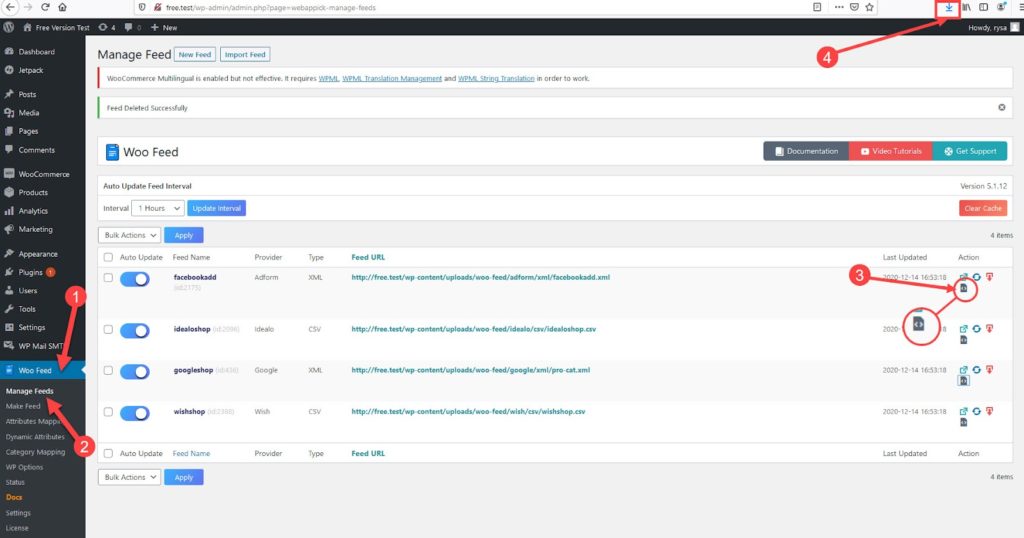 How to Import:
You can import the same file to feed what you downloaded. Follow the Instruction Below
Go to your Manage feed the same as before. You will find an Import feed button on the top of the dashboard. See the screenshot below.
Click on the icon. A pop-up tab will be open like the below picture.
You can also learn how to export & import product feed configuration by using the CTX Feed plugin in the following video tutorial: