How to Use WordPress Options into Feed?>
What is WordPress Option?
You may use WordPress CMS to build your website and projects. By default, WordPress uses some built-in values in the admin and front pages. These values are called WordPress Options. Here, in CTX Feed Plugin, WP Options is a feature from where you can add your expected WordPress options to use and get those values in the feed.
Suppose you may need to show your site URL or admin email into the feed. Then, you just have to add those options from the WP Options page and now you can use them in the feed configuration to show the site URL or admin email values you wanted.
Configure WordPress Option
Let's add an option with the following steps:
Go through CTX Feed > WP Options.
Click on "Add New Option".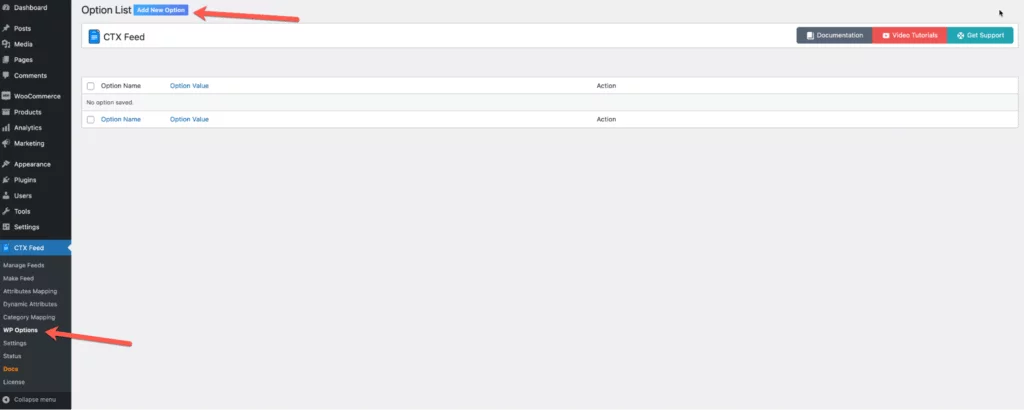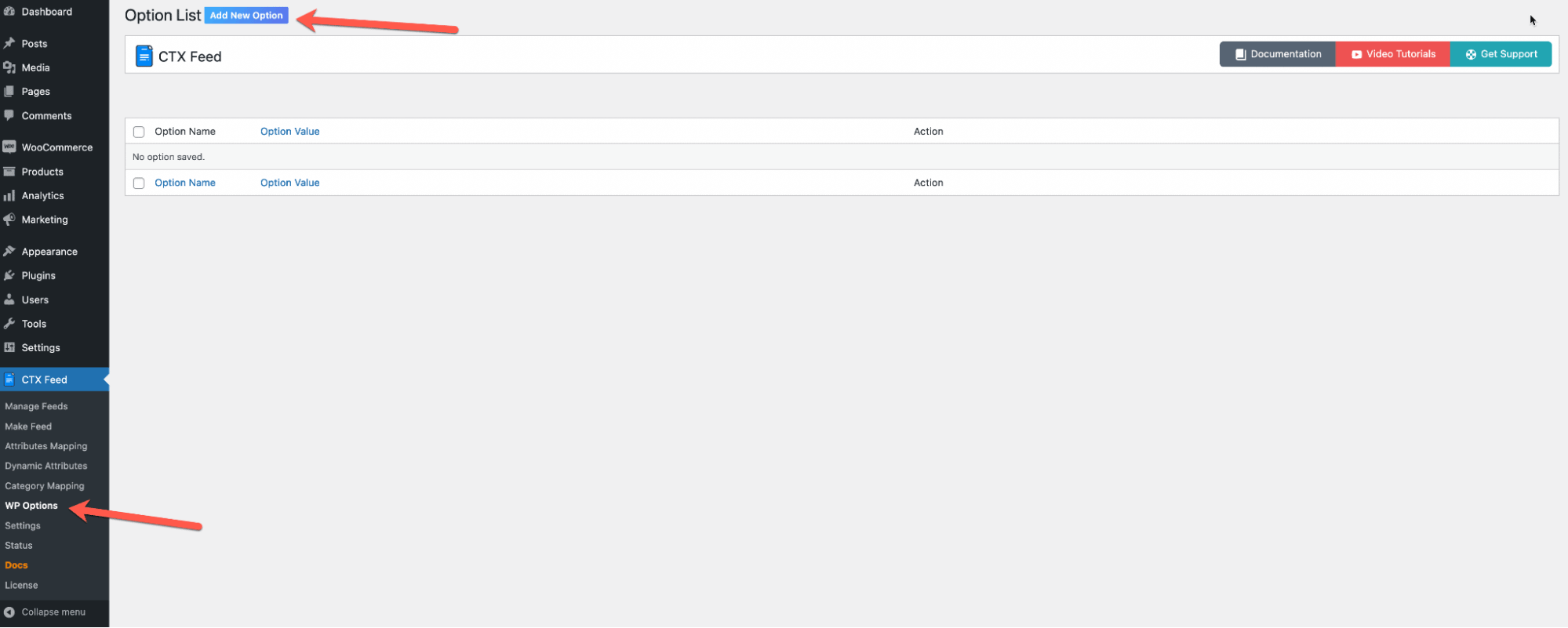 Here, In search option name, type or click to search a WordPress option, Then select an option. [In Example: siteurl]
Click on 'Add Option' to save the option to use in the feed configuration.


Use WordPress Option
In the feed settings page, clear the cache first. Your saved option should be present in the attribute dropdown list now. Here, We have found siteurl in the WP Options" section as we have saved the option last time. Now just generate the feed.


You can also watch a step by step video to learn how to use WordPress options into feed by using the CTX feed plugin in this following video tutorial: