How to Include/Exclude Products From a Feed by Product IDs?
Using the Product Filtering functionality of the CTX Feed Pro plugin, you can remove some products from the feed by comma-separated product ids. Watch and learn step by step how to include/exclude products from a feed by product IDs:
Go to the feed configuration page.
Click the "FILTER" Tab then go to the Product IDs section.
Add the product ids separated by comma and set either you want to include those products or exclude those products into the feed. If you select include then feed will be made only for those product ids. If you select exclude then those products' ids will be skipped from the feed.
Update and generate the feed.
Done.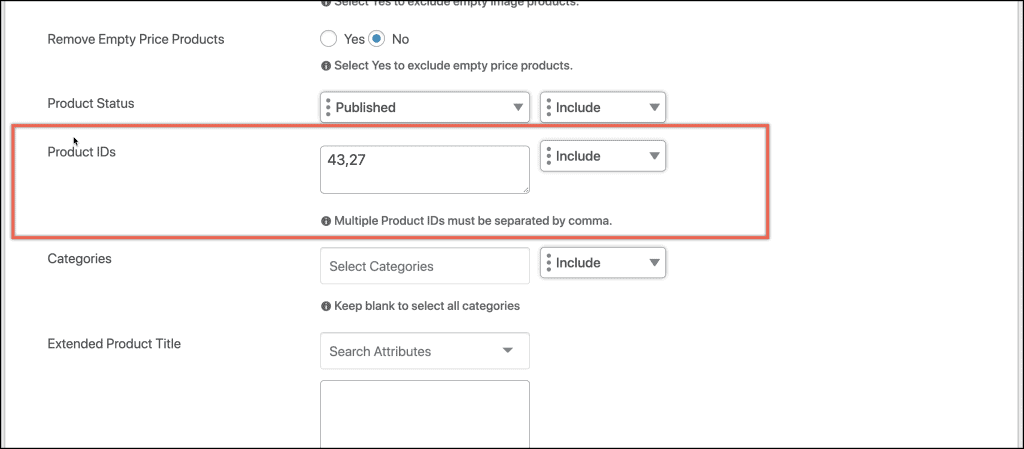 Note*: If you filter by variable product id (parent of the variations) then also variations will be removed from feed for that variable product.