How to Manage License Key?>
To get your license key or to manage license activation, go to My Account and click on the API Keys tab.
You will find 2 types of API / License Key here.
Master Key: You can use the master license key to manage license activate any of our plugins.

Specific Purchase License key: You can use the specific purchase license key to activate any specific plugin.

If you have a multiple sites license, then you can see which license is activated on which sites. You can delete the activation for any specific site of yours from here by clicking on the Delete button.

Also, after deactivating the plugin from your WordPress site, if the license deactivation fails, then you need to delete the license activation from here by clicking on the Delete button so that you can again activate the license into the same site or any other site.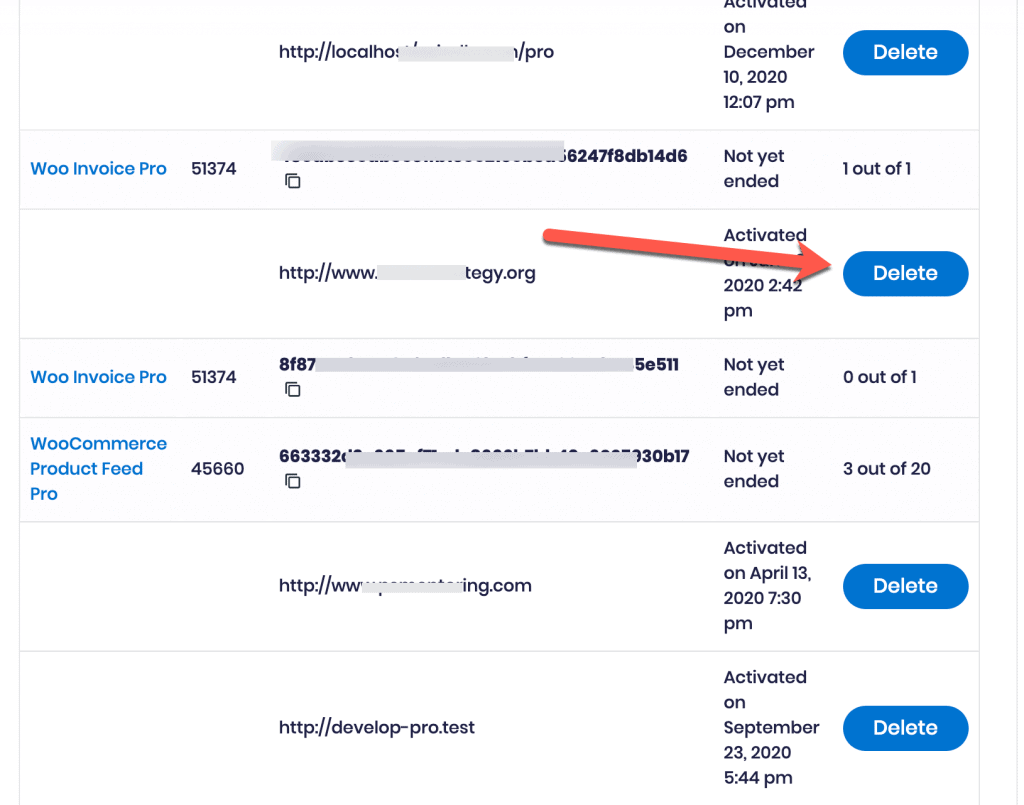 You can also learn How To Activate/Deactivate License with the CTX feed WooCommerce product feed generator plugin in this following video tutorial: