Boost Your WooCommerce Sale With Affiliate Marketplaces
Affiliate Marketing is a business operation where you can earn commissions by promoting other companies or people's products or services. It pushes consumers to earn a piece of profit by selling their preferred product.
Ecommerce business owners can hardly ignore the power of affiliate marketing. With the emerging complexity and competency of eCommerce, it has become mandatory to work with affiliate marketplaces. With the Affiliate marketing technique, you can reach a wider audience rapidly and consistently.
You don't need to worry too much after connecting your eCommerce business with the affiliates. Affiliates will promote your products on their site and other channels. Their audience will do the rest to boost your sales. The amazing part is you have to pay a minimal amount to the affiliates based on sales.
Affiliate Marketplace is associated with eCommerce methods as it relies heavily on search engine optimization, e-mail marketing, online advertising, and content marketing. In this article, we will discuss how to boost Your WooCommerce Sale With Affiliate Marketplaces.
Top 10 affiliate marketplace for WooCommerce Business
Affiliate marketplace has become a significant source of online income for blog-entrepreneurs. There are hundreds of affiliate marketplaces available to bridge the gap between advertisers and publishers. Here we are going to discuss the top 10 affiliate marketplace–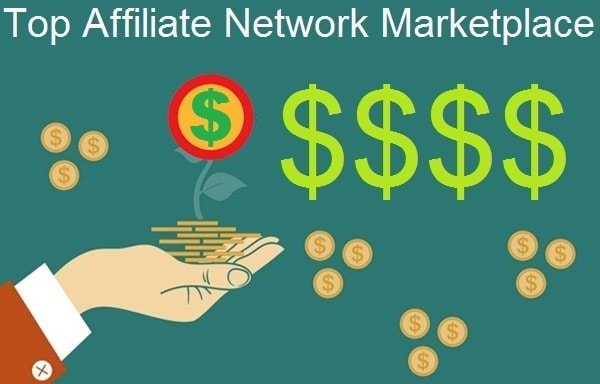 Affiliate network – Now Clickbooth.com
Affiliate network – Now Clickbooth.com acts as a broker for the WooCommerce industry between the affiliates and merchants. It brings them together, allowing affiliates to participate in an affiliate program and earn online money more efficiently.
Most of the publishers (affiliates) depend on the affiliate network for searching marketing works for their blog. Instead of this valuable service, the affiliate network platform will take a small cut of the fee generated.
Commission junction
Commission Junction, affiliate by Conservant, is working in the affiliate marketing industry worldwide. It was founded in 1998 in Santa Barbara, California. CJ provides pay for performance-based online advertising to secure a business's growth with its wide range of affiliate programs to offer to the advertiser.
For publishers, they get to reach a broad affiliate marketplace. They secure their payment for the work done with their reliable payment and tracking system, supporting direct bank deposits and cheques. They maintain high standards to enable both publishers and advertisers to make a good profit.
Shareasale
Shareasale came into existence in Chicago, Illinois, in the year 2000. It is the largest affiliate marketplace used by advertisers to boost their customer base. Their technology has earned accolades for being efficient and accurate within the affiliate industry.
Publishers get the chance to promote products through this website and earn rewards based on their marketing performance. They use their website, blog, campaign strategies, RSS, and other advertising means. Affiliates usually get paid on the 20th of every month for their successful campaign. It has over 3800 advertisers, among whom 100 are exclusive to their site and not available on other websites.
Twenga
Twenga is an e-commerce search engine that came into existence in 2006. This e-commerce shopping platform, headquartered in Paris, France, has 14 websites in 10 different languages. Using it, publishers can manage search engine campaigns and online advertising. Their search engine provides access to 300 million products from 200,000 online shops.
Webgains
An online affiliate marketplace is a nonentity without a good mix of publishers. They have some of the best publishers who are innovators and creators of advertising and don't focus on archetypal WooCommerce strategies.
Webgains have cutting edge technology for campaign management. The merchants' deals are provided quickly on the website, and affiliates and merchants never face any hassle regarding payment and refund. To ensure A-1 traffic for advertisers, their support team removes publishers who breach their policies.
Affilinet
Affilinet has been around since 1997 and is one of the leading performance marketing networks in Europe. They deliver resourceful and high-performance solutions to more than 2500 advertisers and 500,000 publishers. They have an exclusive group of advertisers who rely on their platform to generate a significant investment return.
Not only advertisers, but they have great relationships with their publishers too, who get accurate and punctual payment with pay per click payment method. They get paid usually in the middle of the month and upwards of $100. Their advanced search tool helps the publishers to find the most accordant website and end audience.
Marktplaat
The English or Dutch marketplace was established in 1999 and focused purely on confidential ads. This popular site in the Netherlands has an ever-growing marketplace of 1.3 million people buying and selling a wide variety of online products.
There are daily listings of 350,000 products, from clothing and automobiles to household goods. Currently, this advertising site contains 9 million ads. Users can choose from 36 various product goods and 1800 categories to place their commercial broadcast.
eBay partner network
eBay is a household name for eCommerce all over the world. eBay partner networks are the name of its affiliate programs. They pay the affiliates when customers purchases or bid and register to their website through their affiliate links. The payment procedure is completed within 30 days of clicking the affiliate links.
eBay's affiliate network was previously run by affiliate and commission junction. Publishers get to choose from eBay's millions of products from thousands of diverse categories to promote. They provide swifter payment through PayPal based on earnings per click. However, affiliates need to have a running website with an adequate amount of traffic to get approval. The minimum payment amount that they can expect is $25.
Amazon Associates
Like eBay, Amazon is another major eCommerce platform that gives the affiliates a chance to promote products from 1.8 million vendors. Their affiliate program is more extensive than eBay and is the most user-friendly. Users from any non-technical background can easily grasp their procedure.
They pay up to 10% commission for performance marketing of products. Affiliates can expect a minimum payment amount of $100 through cheques and amazon.com gift cards. However, payment is usually made after 60 days from the time sale has occurred.