Dynamically change the size value for Google Product Feed – CTX Feed>
Dynamic Attribute can be used to change, modify or update product info to meet your merchant requirements. Before you start learning about how you can dynamically change the size value for google product feed by using CTX Feed, please read the detailed documentation about how to configure a dynamic attribute here.
Dynamic Product Size information return values depend on the conditions and values of product attributes you set. Most of the stores consider adding product size as Small, Medium, and Large for their products for better understanding.
The scenario changes when it comes to Google Product Feed. The sole platform that requires a specified size attribute to describe the standardized size of your product in S, M, or L format rather than Small, Medium, and Large. This is where Woo Feed's Dynamic Attributes comes in handy dealing with this kind of situation.
Follow the screenshot below to change product size information dynamically.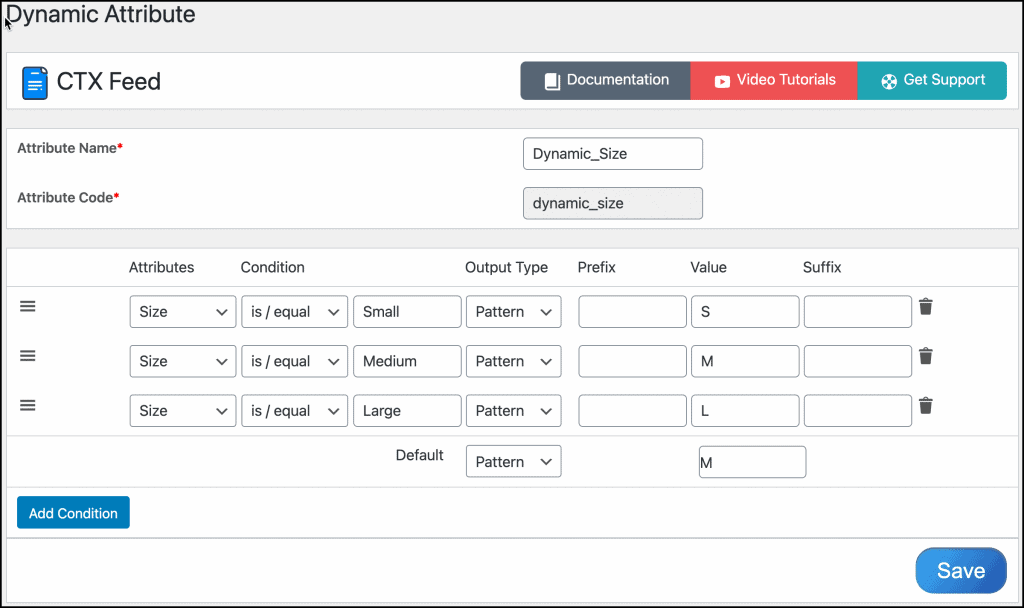 Learn how to dynamically change the size value for google product feed with a step-by-step video tutorial: