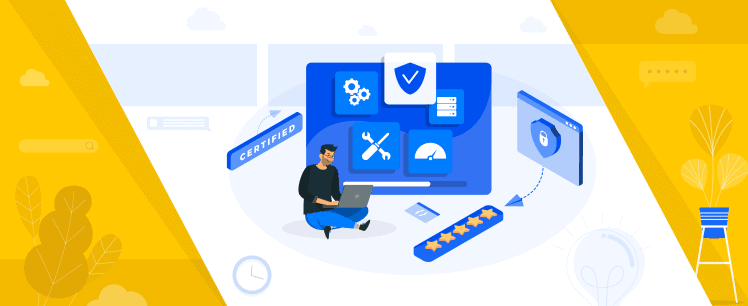 How To Choose Best WooCommerce Plugins 2023
One of the most powerful eCommerce open-source plugins for WordPress of today's time is WooCommerce. Installing WooCommerce plugins with the help of a professional WooCommerce plugin development company is advised for crafting a robust online store carrying impressive functionalities.
Achieving a multitude of things with your eCommerce store is possible with WordPress as there are plugins for almost every kind of product. When speaking about WooCommerce plugins, you can choose from a massive collection that will help extend the store's capabilities.
Creating, running & keeping customers hooked to your eCommerce store in today's time is no less than a challenge. This is because there are too many competitors out there who sell the same products as yours. Hence, it is vital to add elements that will make your brand stand out from the rest.
WooCommerce plugin compilation list
If we start with the WordPress eco-system "CTX Feed Pro" by WebAppick, it is the best free WooCommerce Google shopping plugin you can find. You can create product feeds for different marketplaces and advertising platforms using this plugin. These include Google Shopping, Bing ads, Facebook ads, Amazon, etc. In fact, this plugin supports over 100 different merchant websites.
The plugin helps you to generate a product feed and update the feed at regular intervals. You can manage the regular updates of the product feed via HTTP or FTP. The plugin offers the option to create your product feed in three different file formats – TXT, CSV, or XML. It offers a predefined template to set up your Google product feed.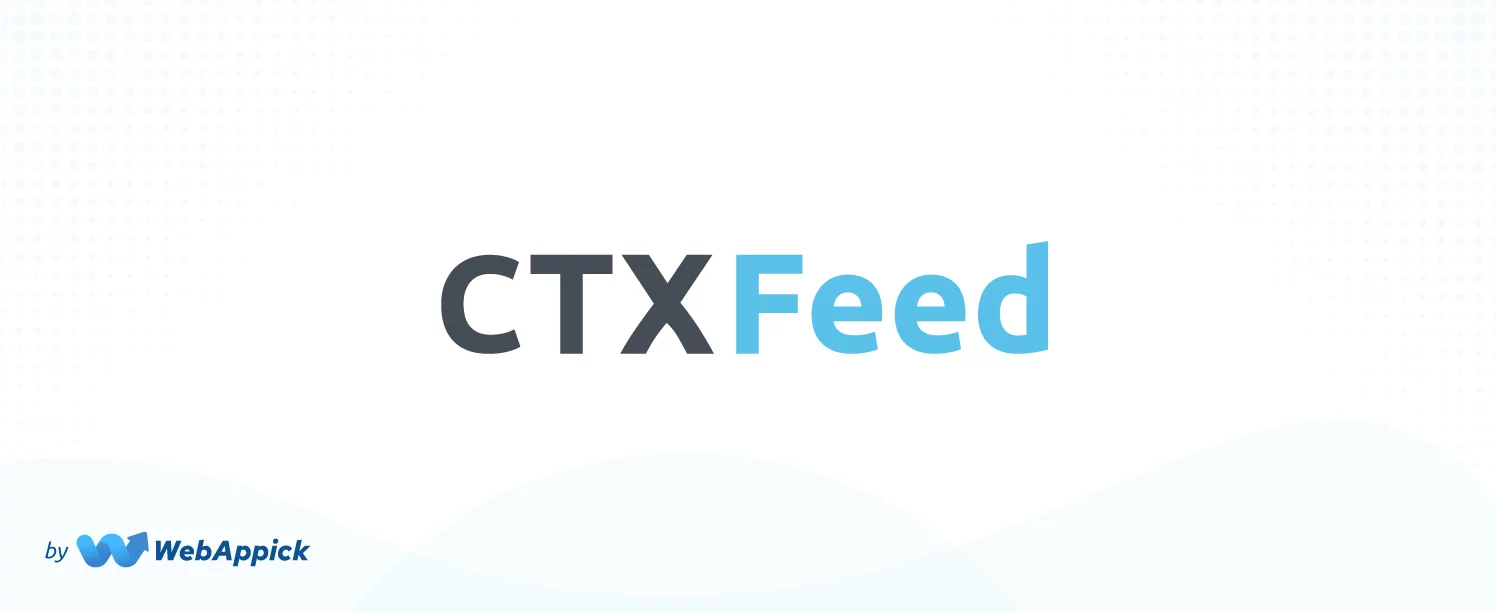 Having well over 20 thousand active users reflects how great a plugin this is and the brand identity. The plugin offers both automatic and manual options to upload the product feed to Google Merchant Center. With the help of FTP, you can schedule feed uploads to the desired platform automatically. Moreover, you can update all the required fields for the Google product feed as specified by Google.
Check the plugin page to understand all the different options you have to create product feeds specific to different merchant platforms. Among the best free WooCommerce Google shopping plugins, this one stands out owing to its flexibility to create other product feeds.
Price begins at $119/year
Variation Swatches is easy to use WooCommerce product variation swatches plugin. Get an aesthetic and professional experience to select attributes for variation products. It turns the product variation select options fields into radio images, colors, and labels. It means with the help of this powerful WooCommerce color or image variation swatches plugin, you can show product variation items in images, colors, and label. So, you can say goodbye to dropdown product attribute fields.
WooCommerce Variation Swatches not only offers the color, image, and label attributes in a single WooCommerce product. It also enables them in product quick view. If you're using WooCommerce themes like Flatsome that come with the default Quick View option, you don't need to hassle to load color and image swatches for variable product attributes in quick view separately.
Price begins at $49/year
Products with various custom measurements and engraved jewelry are purchases that customers carry out online these days. However, few will hesitate before buying simply because they are unaware of every detail of the product. Those customers prefer ordering personalized products. But adding such type of detail to the orders is something that WooCommerce never allows. To your surprise, here is a catch. As you install WooCommerce store plugin like Product Add-Ons, you can easily add in the details.
Price begins at $49/year
Suppose 5 out of 10 customers leave the page of your online store right before purchase. Or else some customers might keep products in the cart for days without buying. None of these scenarios is beneficial for your business. As per several studies, almost 80% of people always abandon their carts while shopping online.
Are you anxious about not being able to manage such challenges? Even if you can decrease that percentage as mentioned above just a bit, it can largely have a good effect on the bottom line. So how do you achieve that? Recapturing users becomes hassle-free with WooCommerce store notice plugin like Abandoned Cart Pro. As you install this plugin, you can send those customers discarded cart reminders through email, Facebook Messenger & text.
Price begins at $119/year
After you have successfully established your eCommerce store with top-notch WooCommerce plugin development services, does it still not make you feel like a winner? Maybe it's time that you enhance your target audience globally.
To attract shoppers from numerous countries, you must display your prices in various currencies. A proper WordPress WooCommerce plugin development calls for installing first-rate plugins like WooCommerce Multi-Currency. Adding custom drop-down menus is possible with this plugin. Users can then select the currency they want to witness the prices in.
Price begins at $32
How do you think potential customers will discover your eCommerce store out of so many? As soon as they put in their search keyword in Google, the SERP will fetch results carrying only the most noteworthy businesses or websites. So that your business shows on the first page on the SERP result page, focusing on Search Engine Optimization is essential.
Business scaling becomes the most challenging without the presence of organic traffic. Utilizing a plugin that can assist in managing SEO efficiently is vital. The WooCommerce free product plugin called All in One SEO Pack is for you if you start with your store. It integrates very well with WooCommerce.
Price begins at $79/year
When your eCommerce store carries out large-scale operations on a daily basis, you will need product pictures that do not take up much space. It is possible to easily generate chic & elegant sliders with WooCommerce product style plugins like WooSlider products slideshow for all of the store's products.
Price begins at $29/year
Adding products from time to time & correctly on the website is important. Customers must be able to view every product along with all the details with ease. A WooCommerce plugin developer is an expert who can carry out such errands expertly.
The professional developer teams use innovative tools like WordPress editors for such tasks. But when you use a WooCommerce product view plugin like Fancy Product Designer, you get to use a new product editor. This comes with an amicable interface that can largely be witnessed on modern website page builders.
Price begins at $69
If the wishlist option is not integrated into your eCommerce platform, chances are, you are missing out on a considerable amount of potential customers. Many times people like window shopping, they save their purchases for later or they might be financially down to afford products right at that moment. But what if your customers could save all those preferred products in a wishlist for buying later?
This will also ensure that the customers do not need to pick other products of the same category while purchasing. By taking a look at the wishlists, you can always keep the orders in stock so that no customer ever experiences disappointment.
It is highly recommended to install a WooCommerce product line plugin like WooCommerce Wishlists to enable your customers to craft & share lists. This will help in drawing more customers to your eCommerce store.
Price begins at $79/year
At one point or the other, your online store is going to run out of product stocks. But here your competitors might outshine you. For instance, suppose a customer is unable to buy his desired products from your store, instantly he will complete the purchase from another online store.
However, if you add a product waitlist attribute to your eCommerce store, such happenings can largely be minimized. This will also help in alerting customers about the products as soon as they are again in stock. So how do you think you can add that feature? Use the WooCommerce Waitlist plugin that can accentuate your WooCommerce store development to a large extent.
Price begins at $49/year
A customer is always a valuable asset to any online store. But a customer who buys a single product vs. a customer who purchases numerous products; what do you think will benefit you the most? Of course, the latter. This calls for offering some benefits back to your valued customers as well.
People who buy in bulk or more than 3 to 4 products sometimes must be offered discounts. This is one of the finest methods of incentivizing sales in the eCommerce store. Even if a person is buying from a particular product category, he must be rewarded with discounts. To do this, the WooCommerce shop layout plugin called Dynamic Pricing comes in handy.
In case you are unable to understand, the services of a WooCommerce plugin development company are always readily available.
Price begins at $129/year
While browsing various online stores, customers can feel annoyed even at the simplest things. For instance, suppose they need to open numerous tabs for glancing at various products; this is something that will stop the customers from coming back to your store again. So this means you lose lead & sales here. But if you integrate a quick view monitor on your store, then you can largely decrease this problem.

Customers can then check out the product details, and they do not even need to leave the page they are currently on. The online store plugin for WordPress called WooCommerce Quick View is a tool that exactly lets you do this.
Price begins at $29/year
As you engage in WooCommerce custom plugin development along with your appointed WooCommerce plugin developer, you will automatically find operations seeming easier. For instance, developers' will always use fantastic WP page builders like Elementor. The only thing that this robust page builder lacks is that it utilizes less number of WooCommerce linked widgets out of the box.
Install the WooCommerce shop design plugin called Elementor Addons and Templates. This plugin offers countless templates & widgets that can easily be used for constructing an eye-catching store.
Takeaway
Irrespective of the products that you feature in your eCommerce store, proper WooCommerce plugin development is necessary. Plugin in the current times for every online shop is a must as these tools help manage every WooCommerce setting, craft, edit products & a lot more.
Along with this, when you use plugins, you will have access to every WooCommere report. An online store to the SERPs, customers, and the current industry becomes a lot more desirable when plugins expand all the functionalities. You might be a novice, or you might be someone with experience but not much tech-savvy. Worry not, as our WooCommerce plugin developer teams can serve you every dish on the table with perfection & finesse.
With us, be it running the email list, crafting new products, intensifying marketing efforts, every task seems like a piece of cake as our teams are the best. Contact us today.