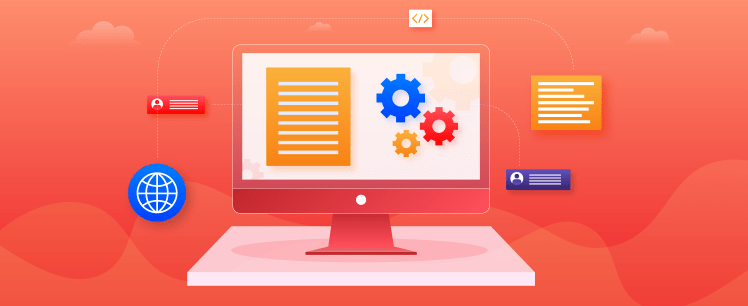 Top Plugins to Automate Your WooCommerce Store 2023
Usually, there is a lot to manage with an eCommerce store. So, when you own an eCommerce store, you're super busy. Busy not as just serving your customers, no, it's more like "My whole day is occupied, and I can't afford to add another task to my day's list."
So it's a dream for an eCommerce owner to have some sort of magical thing that automates his website without wasting his whole day. Well, at least for those who don't know about the amazing plugins WooCommerce has! As an eCommerce business owner, here I jot some of the plugins down that help reduce your day-to-day work down to 10%!
It turns out you can save time while improving the flow of data to and from your store by using automation. With the help of some plugins that help you automate your store, you can do everything from export data to email lists to notify customers in specific situations, upload your products on popular merchant sites and you'll only ever have to set the processes up once.
Is all these sound too good to be true? Well, it is not just a dream! Let's dive on to get the details on some plugins that are worth a shot for your WooCommerce-powered store.
1. MailChimp
MailChimp is a must for managing your email campaigns on WooCommerce. It is one of the easiest email marketing platforms. It's highly recommended to new store owners looking for a quick way to compose, edit, and send messages to customers or targeted groups.
The Newsletter Subscription extension can automate things for you. This extension will automatically pass the email addresses of shoppers who show interest in your emails into a specified MailChimp list. No exporting and importing subscribers are needed.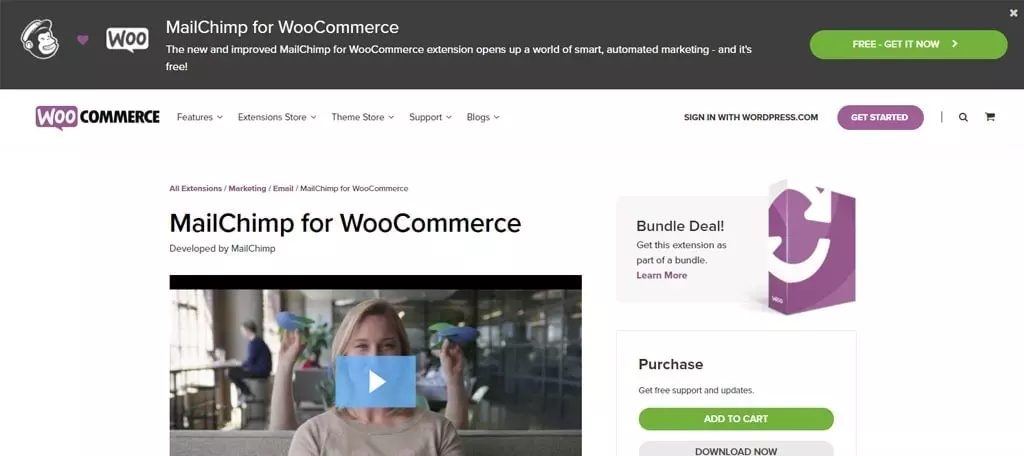 You can place a subscription call to action; you can also add a pre-ticked "subscribe to our emails" box at checkout.
2. CTX Feed PRO
CTX Feed PRO by WebAppick is the best free WooCommerce Google shopping plugin you can possibly find. You can create product feeds for different marketplaces and advertising platforms using this plugin. These include Google Shopping, Bing ads, Facebook ads, Amazon, etc.
In fact, this plugin supports over 100 different merchant websites. The plugin helps you to generate a product feed and update the feed at regular intervals. You can manage the regular updates of the product feed via HTTP or FTP. The plugin offers the option to create your product feed in three different file formats – TXT, CSV, or XML. It offers a predefined template to set up your Google product feed.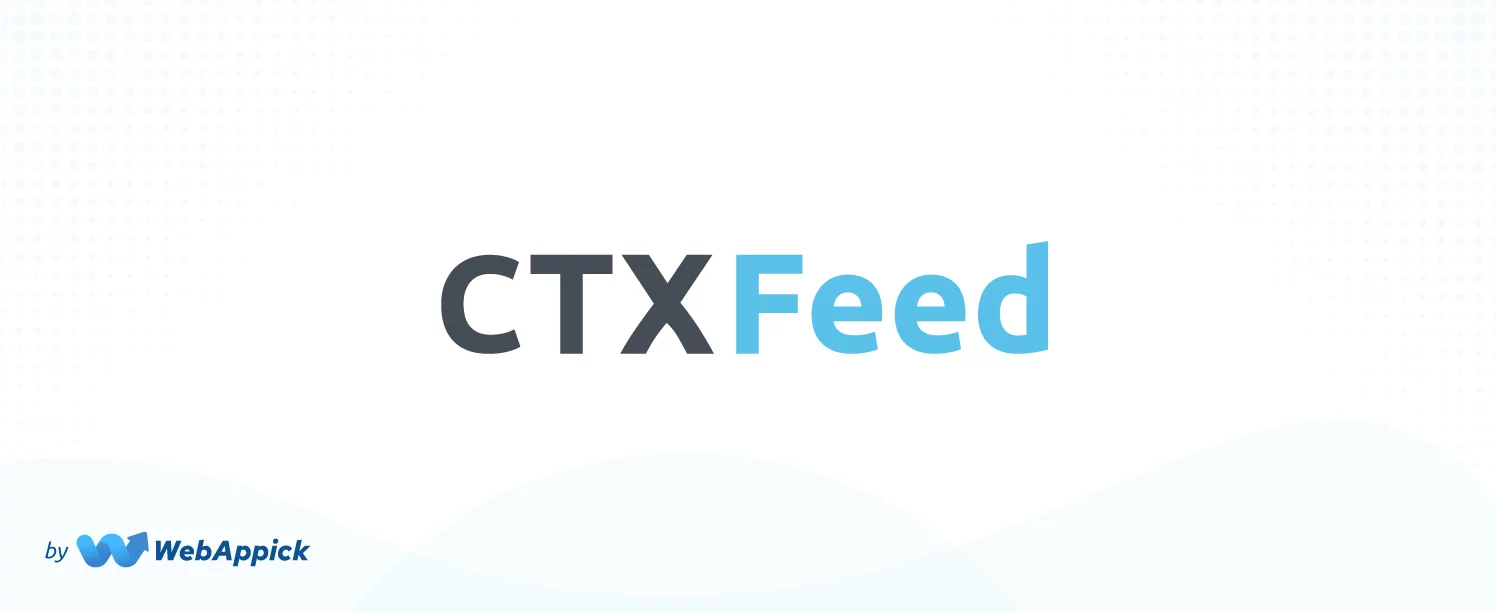 Having well over 20 thousand active users actually reflects how great a plugin this is and also the brand identity. The plugin offers both automatic and manual options to upload the product feed to Google Merchant Center. With the help of FTP, you will be able to automatically schedule feed uploads to the desired platform. Moreover, you can update all the required fields for the Google product feed as specified by Google.
Check the plugin page to understand all the different options you have to create product feeds specific to different merchant platforms. Among the best free WooCommerce Google shopping plugins, this one stands out owing to its flexibility to create other product feeds.
3.
Yoast SEO
Like everyone else, you want your products and content on the top of Google SERP. But playing around with a search engine's algorithm in hopes of ranking higher isn't a good solution. It can lead you to a permanent ban from ranking up when you blacklisted. Obviously, everyone wants to rank their business higher. And that's why Search Engine Optimization plays an important role.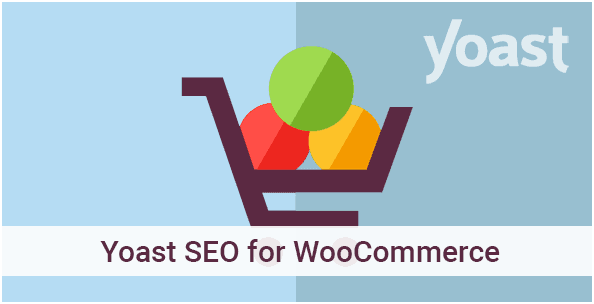 Since executing SEO manually can be laborious, and you may not even be assured of adequate results, Yoast SEO is the plugin you should integrate into your website. For a decade, this plugin has maintained a high stature like a king.
Millions of users are enjoying the benefits of this plugin across the world. The plugin boasts about its advanced XML sitemaps functionality. It has full administrative control over breadcrumbs. To evade plagiarised content, this plugin helps in setting up canonical URLs.
You can also check out some other great alternatives to Yoast SEO
With this plugin, you can even add titles and meta descriptions to your posts and pages. Furthermore, you can even get several features in the premium version of Yoast SEO.
4.
Chalan Pro
Chalan Pro is another must-have plugin for your WooCommerce store. It automatically generates an invoice when orders are created and sends it immediately to the customer when the order status changes. There are hundreds of different features in this plugin that can make your store's checkout experience amazing to your customers.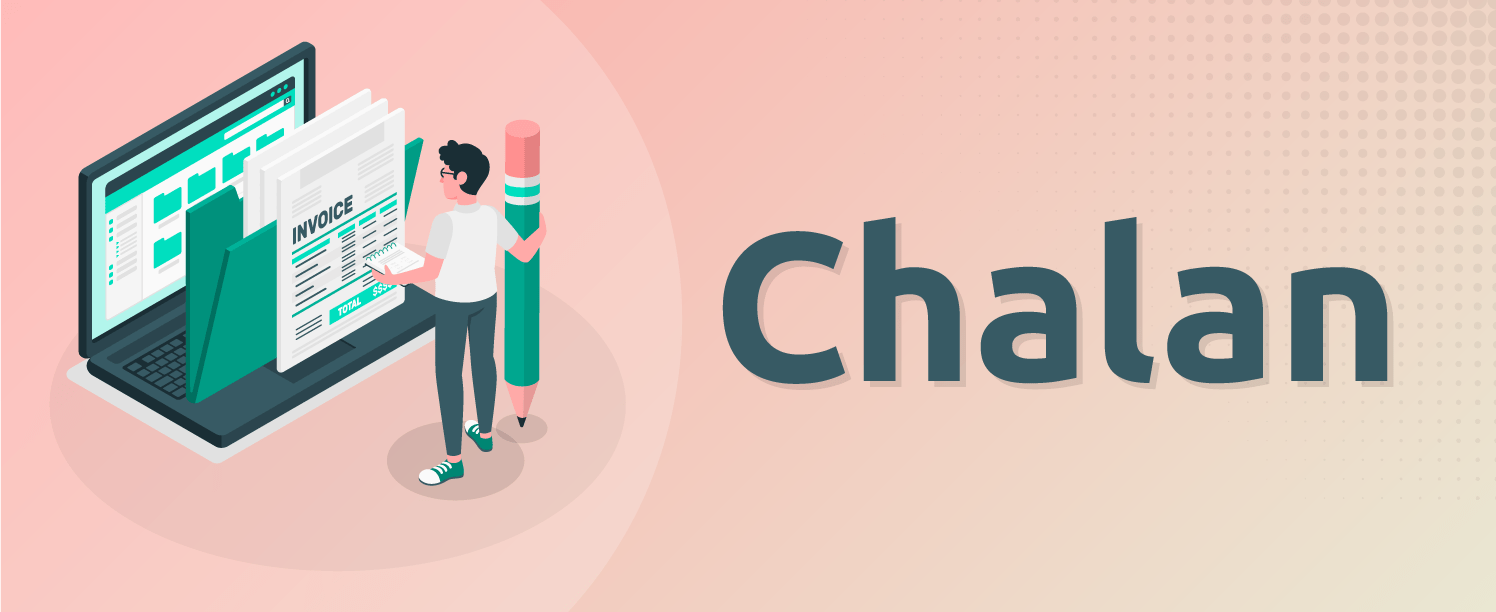 You can efficiently manage the process of creating and printing invoices automatically with this plugin. Include WooCommerce multiple tax classes (rates) such as Total Excluding Tax, net amount, tax rate and tax amount, etc. It allows you to generate a shipping label list by order date range and print it. The plugin is WPML compatible. You can include product images on invoices using this WooCommerce invoice plugin, making customers understand the invoice even faster!
5.
Automatewoo
Automatewoo is a comprehensive WooCommerce marketing plugin that can be used for various online marketing needs of your WooCommerce site. It can be used to streamline online marketing tasks for WooCommerce shop owners. For example, remind buyers who have not completed a purchase and left items in the cart. You may also use the extension to offer dynamic, personalized coupons to selected customers at intervals.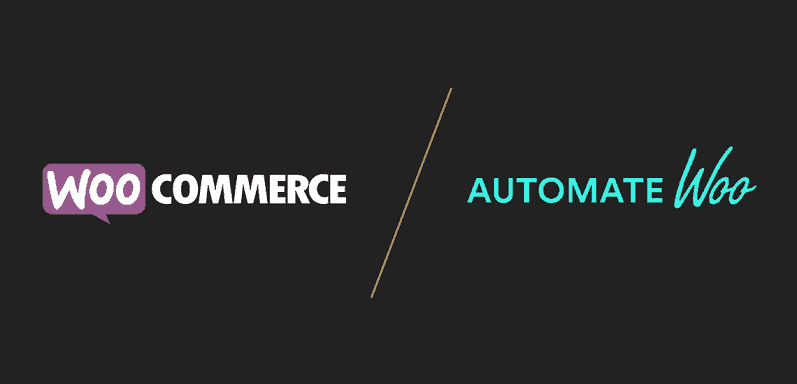 This can also be used to email customers automatically post product purchases for posting reviews or giving feedback. Apart from that, it can be used to send SMS notifications to buyers. You may also use it to offer inactive customers special offers periodically.
6.
WooCommerce Shipping Services
WooCommerce Shipping Services is one of the complete shipping software which automates the entire shipping process by directly integrating with your WooCommerce store. Being a certified plugin by FedEx, UPS, Australia Post, Purolator, Stamps.com, and Canada Post, online sellers can get complete control over the entire shipping process within their WooCommerce dashboard.

The plugin allows you to display real-time carrier-calculated shipping rates at the checkout, print 100s of shipping labels in a single click, send live tracking details to customers via customized email, request carriers' pickups, and print manifests. This plugin currently supports 50+ shipping carriers to ship WooCommerce orders worldwide and saves both money and effort for online merchants.
6.
Follow-Ups
Follow-up emails are a great way to maintain customer engagement in your store. After a purchase, sending an email to check if the customer is satisfied with your product would help a lot. Your customers would feel like you care, and it would increase the chances of getting feedback too.
According to marketing experts, email marketing is still one of the most efficient growth drivers for businesses. WooCommerce Follow Ups extension helps you automate your communication channel with your customers. Besides, it helps to send Twitter follow-ups too.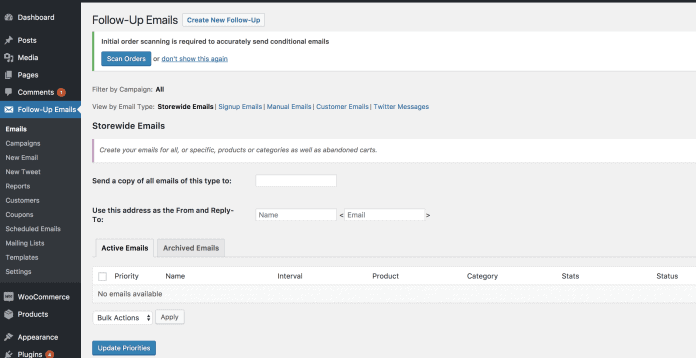 Overall, it enhances your email system to ensure you are always on track with your marketing efforts.
7. Import Export Suite for WooCommerce

Import export suite for WooCommerce is a perfect solution to carry out all the import export related needs of your WooCommerce store. With the plugin you can automate the import, export, and update of your WooCommerce data.
The plugin supports the import and export of products, reviews, customers, orders, coupons, and subscription data. You can also migrate custom fields and hidden metadata along with the default WooCommerce data.
With the plugin you can export to multiple locations including local, FTP/SFTP and data can be imported from local storage, URL, or FTP. With different filter support, you can either migrate data in bulk or selectively migrate only the necessary data. All-in-all Import export suite is one of the best solutions to automate the import and export of your WooCommerce data.
Conclusion
For those who don't like to go through a complicated way but easier one, WordPress is the ultimate solution. So, if you are also a WordPress website owner, the above-mentioned plugins will surely help you take things to another level. Try them out and let us know how it impacts your website in the comment section.