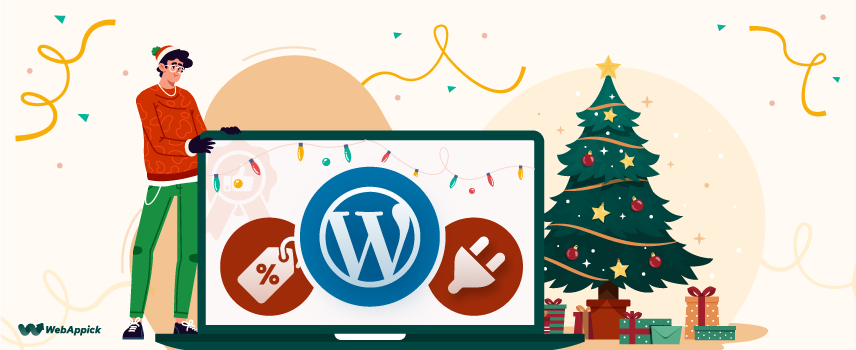 Best WordPress Themes & Plugin Deals for Christmas 2022 and New Year 2023
Did you miss the Black Friday and Cyber Monday deals this year? Did you forget to buy an essential plugin for your WordPress site that you desperately need NOW?
Relax! 😇
You have one more chance, and probably the last chance of the year, to buy your desired WordPress plugin at an immensely discounted price.
Would you like to grab this chance or miss it again?
I am sure you are intelligent enough to figure it out. 🤓
On this upcoming occasion of Christmas 2022 and New Year 2023, top-notch WordPress plugin developer companies are ready to serve WordPress website owners with amazing plugins at an incredibly lower and discounted rate.
In this blog, we've covered the best WordPress plugin deals for Christmas 2022 and New Year 2023. 😊
Just find the plugin you need and use the coupon on the checkout page… and then- Bingo, Voilà, and Eureka should come out of your tongue together! 🙃
Bear in mind, we'll be updating the following listing once we receive more and more exciting offers from plugin developers around the globe. Therefore, bookmark this page so that you can always come back to see what's new. 👁
Let's dive in…
Note: Do you have any deals/discounts/offers on your WordPress plugins for Christmas 2022 and New Year 2023?

Contact us: (mark [@] webappick [.] com) to add your deal on this page.