Category Mapping – How to Map Store Category with Channel Category?
Watch this video to learn step by step how to Map Store Category with Merchant Category:
Category Mapping: Category names you are using in your WooCommerce store aren't always the same that those used by Comparison Shopping Engines to reference your products. This means you have to find out which Shopping Engine categories have the best matching with yours. Most Comparison Shopping Engines have their own category. It's good practice to add the best matching comparison shopping engine categories into the feed so that buyers can easily find your products.
To create new category mapping, follow these steps:
Go to CTX Feed > Category Mapping. Press button Add New Mapping.
Select a Merchant and Fill Mapping Name
Fill new names related to store categories If the child category does not have own related name, it will use the related name of the parent category.
Google Categories:

English (US): Plain text (.txt) | Excel sheet (.xls)

Facebook Categories:

English (US): Plain text (.txt) | Spreadsheet (.csv)
4. Press Save Mapping Button
5. Now create a new feed with updated Mapping
Navigate to CTX Feed -> Make Feed and you will land on the feed generation page.
Note: Before creating a new feed, always clear your cache files. The Clear Cache button is located on the right side of Content Settings section.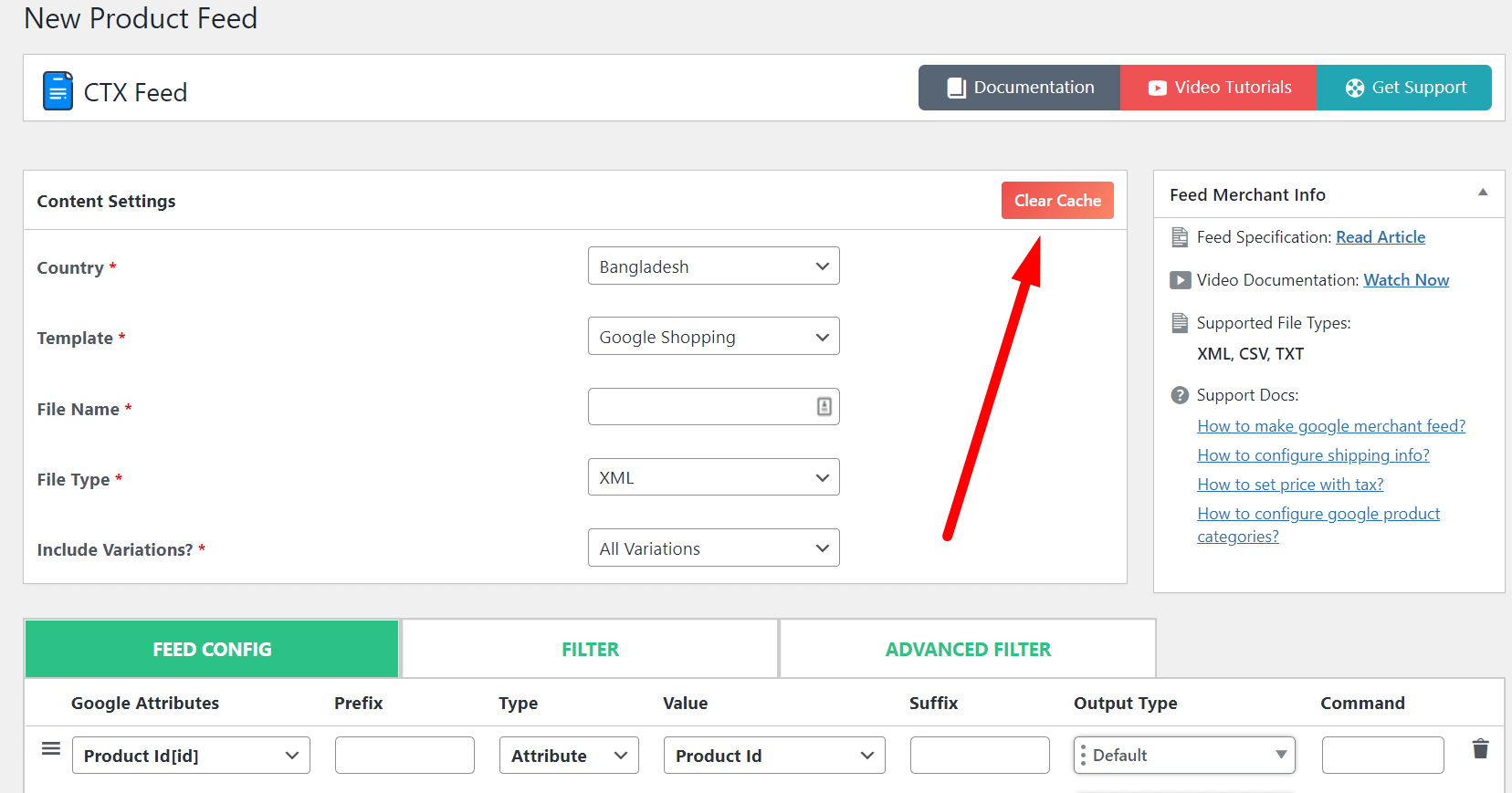 Now you can use new category mapping in your feeds. You can select created Category Mapping attributes from the drop-down list of the store attributes