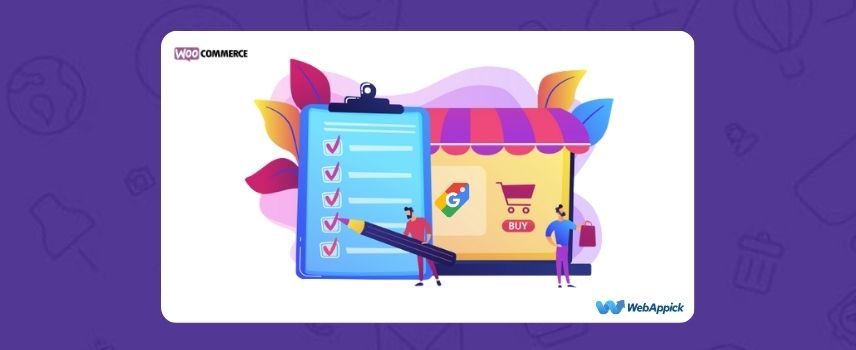 Google Shopping Checklist for a Winning WooCommerce Strategy (The Ultimate Guide)
Google Shopping is a powerful comparison shopping engine that enables users to search for products, compare prices, and make informed purchasing decisions.
Businesses like yours have the chance to highlight the goods in Google search results, increasing the visibility of the products to prospective clients.
The following statistics demonstrate just how significant Google Shopping is in the world of e-commerce:

These figures confirm our awareness that Google Shopping has long been a well-liked platform:
Almost half of the shoppers surveyed reported using Google as a means of 49% product discovery, indicating that they use the search engine to find new items or products.
76% of search ad spend in the eCommerce sector goes into shopping ads, indicating that this platform receives a lot of hits and that firms are allocating a sizable amount of their advertising budgets to it.
Compared to text advertisements, Google Shopping spending increased by 41% greater between 2018 and the first few months of 2019.
Currently, 85.3% of clicks on Adwords and Google Shopping campaigns are generated by shopping ads.
Google Shopping doesn't seem to be slowing off in terms of effectiveness or rising consumer and advertiser popularity.
These statistics demonstrate the growing importance of Google Shopping for online retailers and underscore the need to integrate it into their overall e-commerce strategies.
To harness the full potential of Google Shopping, WooCommerce store owners must develop a detailed plan that covers account setup, product listings, ad campaign optimization, and metric performance monitoring.
This blog aims to provide online retailers and WooCommerce store owners with an all-encompassing Google Shopping checklist that outlines the essential aspects of the platform.
From setting up an account and creating effective product listings to optimizing ad campaigns and monitoring performance metrics, this ultimate guide offers practical tips, best practices, and actionable insights to help you get the most out of Google Shopping.
By putting the strategies outlined in this article into practice and regularly altering their approach, you can stay one step ahead of the competition, increase traffic to your stores, and ultimately increase your revenue.
Also, by putting this detailed checklist into practice, you can leverage the power of Google Shopping and improve your WooCommerce approach.
Let's go ahead.

Why Do You Need Google Shopping for Your Woocommerce Business?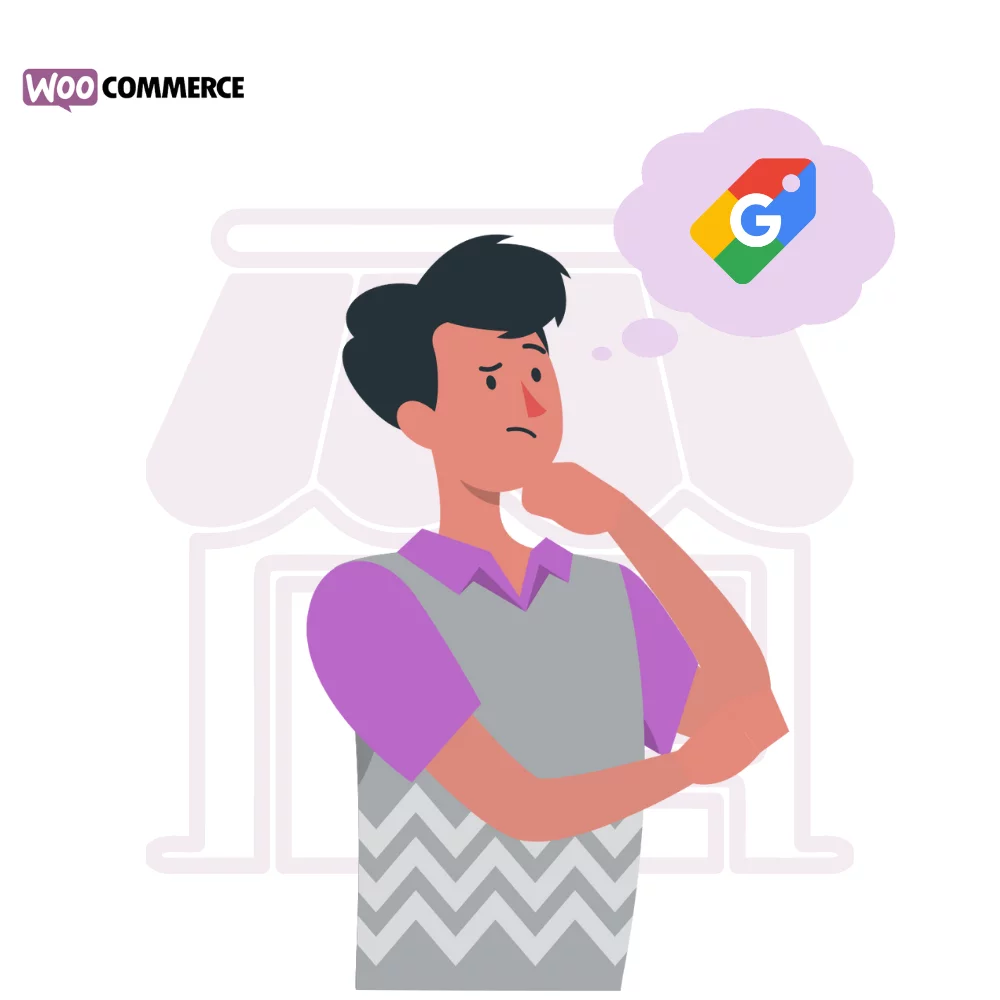 WooCommerce store owners like you now depend on Google Shopping as a crucial tool for showcasing products to potential buyers and attracting niche traffic to their websites.
You must include Google Shopping in your WooCommerce strategy for the following seven convincing reasons.
Below are seven compelling reasons why you should incorporate Google Shopping into your WooCommerce strategy:
1. Increased product visibility
Google Shopping allows your products to appear directly in Google search results, increasing their visibility to potential customers.
Users are more likely to click on your product listing when your Google Shopping ad appears alongside appropriate search results when they look for a particular product.
This increased visibility is crucial for driving more traffic and sales to your WooCommerce store.
2. Higher conversion rates
Google Shopping ads have been found to generate higher conversion rates compared to traditional text ads.
According to the Merkle Digital Marketing Report for Q4 2020, Google Shopping ads accounted for 59% of Google Ads clicks for retailers, surpassing text ads by a significant margin (source).
By leveraging Google Shopping, you can attract highly targeted traffic that is more likely to convert into paying customers.
3. Cost-effective advertising
You only pay when a customer clicks on your ads using Google Shopping's cost-per-click (CPC) approach.
This makes it a cost-effective advertising solution because you can control your spending and focus your advertising efforts on the most valuable products.
You may continuously enhance your Google Shopping campaigns to raise return on ad spend (ROAS) and lower cost per acquisition (CPA).
4. Better targeting options
You may target particular keywords, regions, and demographic groupings using Google Shopping, helping you to target the proper audience for your adverts.
With the use of these targeting choices, you can make sure that users who are most likely to be interested in your items see your advertising, which will increase qualified traffic and conversion rates.
5. Detailed performance metrics
You can track the effectiveness of your campaigns, spot areas for development, and make data-driven decisions with the help of the multitude of performance metrics offered by Google Shopping.
CTR, CPA, ROAS, and conversion rate are some important metrics. You can improve your campaigns and be sure that you are getting the most impact for your ad dollar by routinely tracking these data.
6. Seamless integration with WooCommerce
Google Shopping can be easily integrated with WooCommerce through various plugins and tools, such as the CTX Feed plugin, which simplifies the process of generating and maintaining a high-quality product feed for Google Shopping.
Utilizing these tools will help you keep your product listings current and in compliance with Google Shopping regulations, which will enhance the effectiveness of your ads.
However, if you remain confused about how to combine these two systems, you could also think about hiring a professional WooCommerce development company.
7. Competitive advantage
It's important that you remain ahead of the competition and make the most of this platform, given the rising popularity of Google Shopping.
By following a comprehensive Google Shopping checklist and incorporating best practices, you can gain a competitive advantage and maximize the impact of your WooCommerce strategy.
Implementing a Google Shopping strategy can significantly benefit your WooCommerce business. By focusing on the key aspects mentioned in this guide and optimizing your campaigns, you can leverage the full potential of Google Shopping and elevate your online store's performance.
8. Improved mobile shopping experience
More people than ever are shopping on their mobile devices, making it crucial to offer a flawless mobile shopping experience.
Users can explore and compare products while on the go thanks to the convenience of Google Shopping advertising, which is created to be mobile-friendly and display product information in an easy-to-read style.
By using Google Shopping, you can capitalize on the growing mobile shopping trend and drive more mobile traffic to your WooCommerce store.
9. Detailed product info for enhanced usability
Ads for products on Google Shopping include images, pricing, and user reviews.
Customers are more inclined to click on your product if it helps them make a buying decision.
People are more likely to be satisfied and interested in visiting your store if you provide comprehensive and correct information in your Google Shopping ads.
Google Shopping ads show a lot of information about products, like pictures, prices, and ratings.
This helps people decide if they want to buy something and makes them more likely to click on your product.
If you give complete and accurate information in your Google Shopping ads, it can make people happy and want to visit your store.
10. Advantage of seasonal trends and promotions to boost your business.
Google Shopping is an excellent platform for promoting seasonal sales, discounts, and special offers.
By creating targeted ad campaigns around specific holidays, events, or promotions, you can attract more customers to your WooCommerce store and increase sales during these peak periods.
You can also design unique labels for your products with Google Shopping, which makes it simpler to administer and improve your marketing campaigns.
In conclusion, leveraging Google Shopping is a must for any WooCommerce store owner looking to drive more traffic, increase sales, and boost revenue.
You can improve your WooCommerce strategy and remain competitive by adhering to a thorough Google Shopping checklist and applying best practices.
A thorough WooCommerce tutorial will be of great value to you if you're just getting started in the world of eCommerce.
It may help you through WooCommerce's details and ensure you have all you need to launch and run a successful online business.
How to Create Google Shopping Campaigns and Generate Sales (Step-by-Step Guide)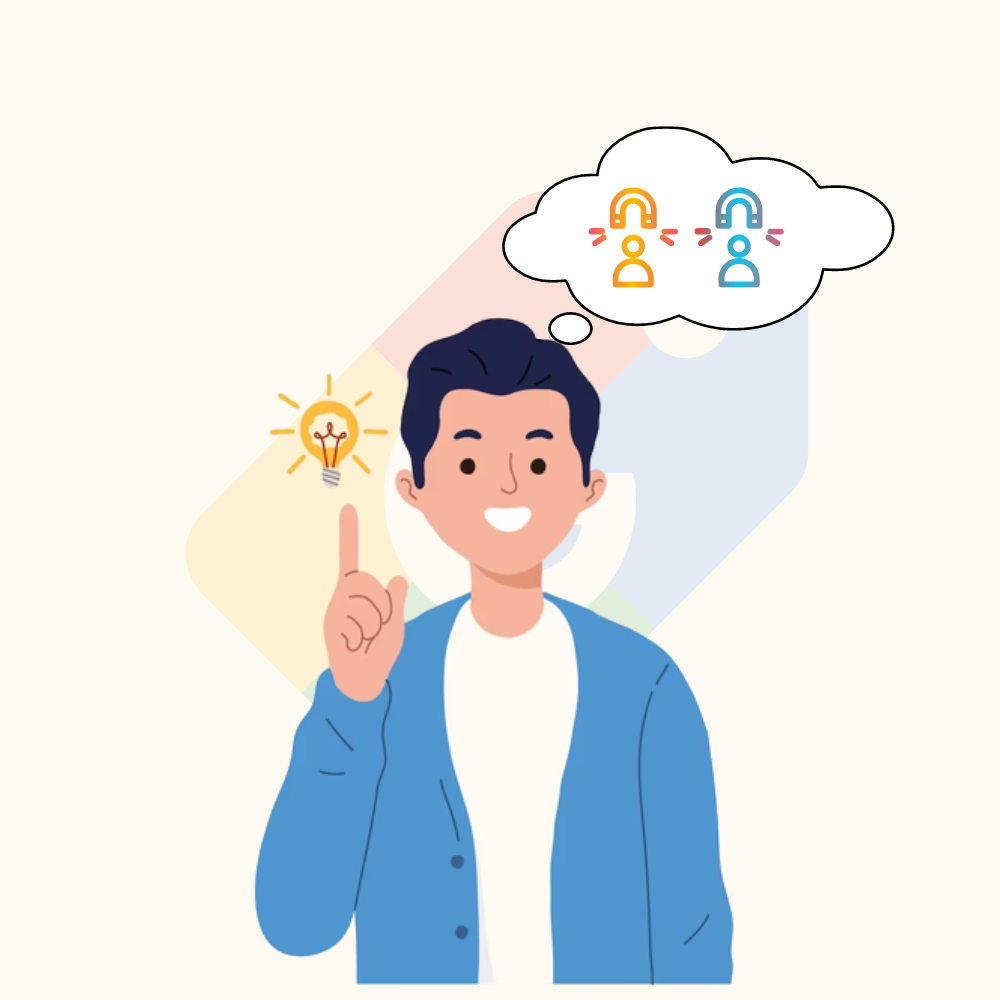 It can be difficult to develop and manage effective Google Shopping campaigns. Still, with the appropriate strategy and a thorough Google Shopping checklist, you can increase traffic to your WooCommerce store, boost sales, and raise your profitability. 
We'll lead you through setting up and perfecting your Google Shopping campaigns in this step-by-step manual.
1. Create a Google Merchant Center (GMC) account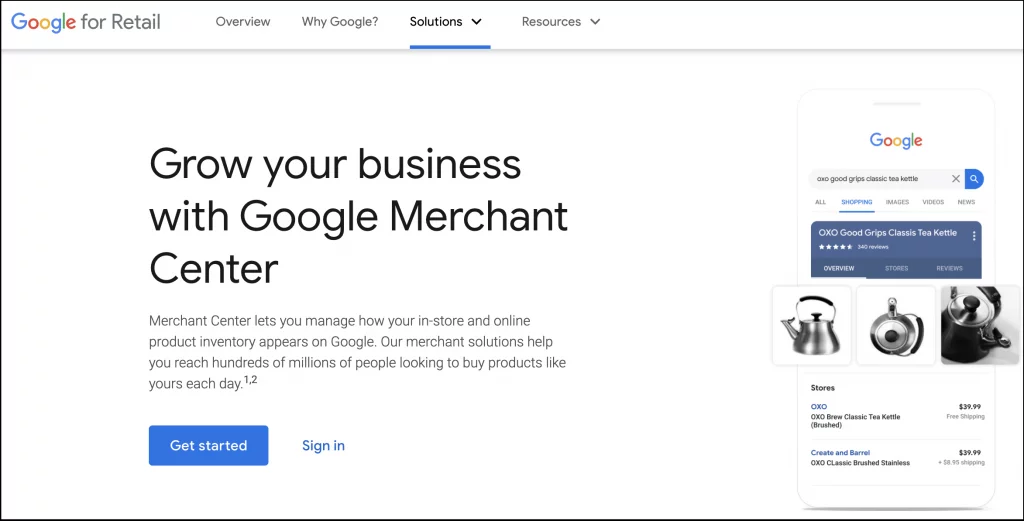 The first step in creating a Google Shopping campaign is to set up a Google Merchant Center account.
The Google Merchant Center is a platform that allows you to manage and submit your product information to Google Shopping.
Follow these steps to set up a Google Merchant Center account:
Check out the Google Merchant Center home page.
If you already have a Google account, click "Sign in" or "Get Started."
Follow the prompts to complete the account setup process, including selecting your country and time zone.
Read and accept the Google Merchant Center terms of service.
2. Verify and claim your domain in GMC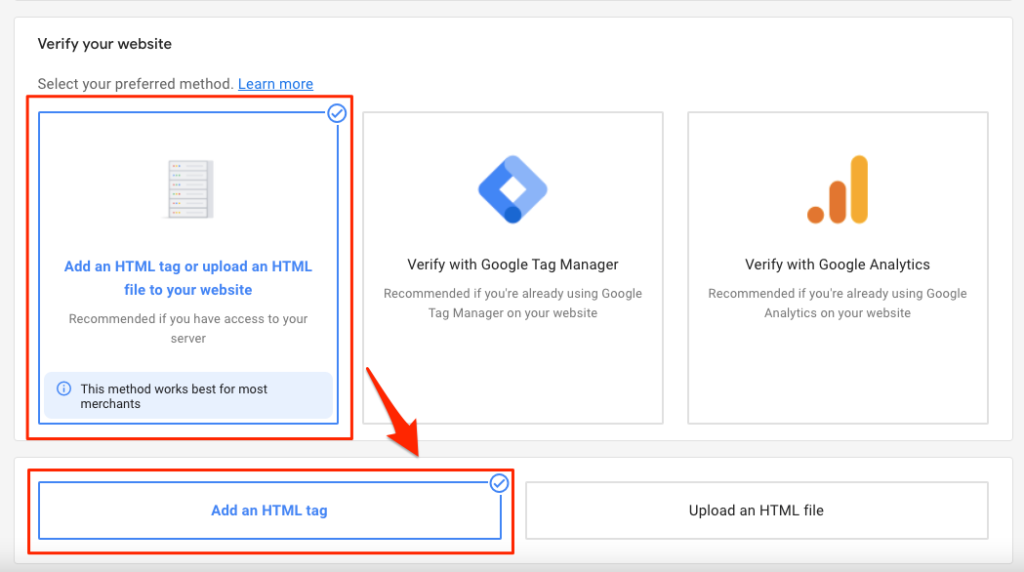 After creating an account with Google Merchant Center, you must authenticate and claim your website's domain.
This phase verifies that you have the appropriate permissions to submit product information for your WooCommerce store.
Here's how to verify and claim your domain:
Under the "Settings" tab of the Google Merchant Center dashboard, select "Business information."
Enter your website's URL in the "Website" column, then click "Save."
To verify your domain, visit Google's suggestions. You have several options, including adding a meta element to your website's HTML code, uploading an HTML file to your server, and modifying your DNS records.
You can claim your domain in the Google Merchant Center once it has been verified.
3. Configure shipping settings in GMC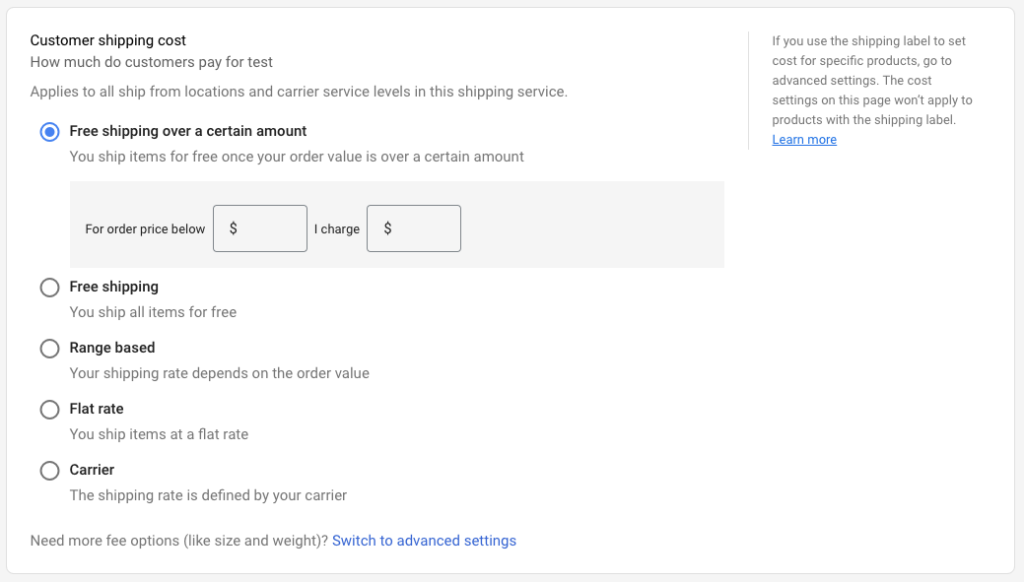 Importantly, configuring your shipping settings in the Google Merchant Center enables Google Shopping to display accurate shipment information for your products.
Follow the steps below to configure your shipping settings:
Choose "Shipping and returns" from the "Settings" section of the Google Merchant Center dashboard.
Select "Add shipping service" from the menu.
Give your shipping service a name and determine whether or not it applies to all products.
Enter a fixed rate, use a carrier-calculated rate, or create a custom rate table based on order price and weight to configure your shipping rates.
Configure your shipping destinations, transit periods, and any additional shipping options, such as expedited shipping or free shipping on orders over a certain amount.
To conclude your shipping settings, click "Save"
4. Create a product feed using the CTX Feed Plugin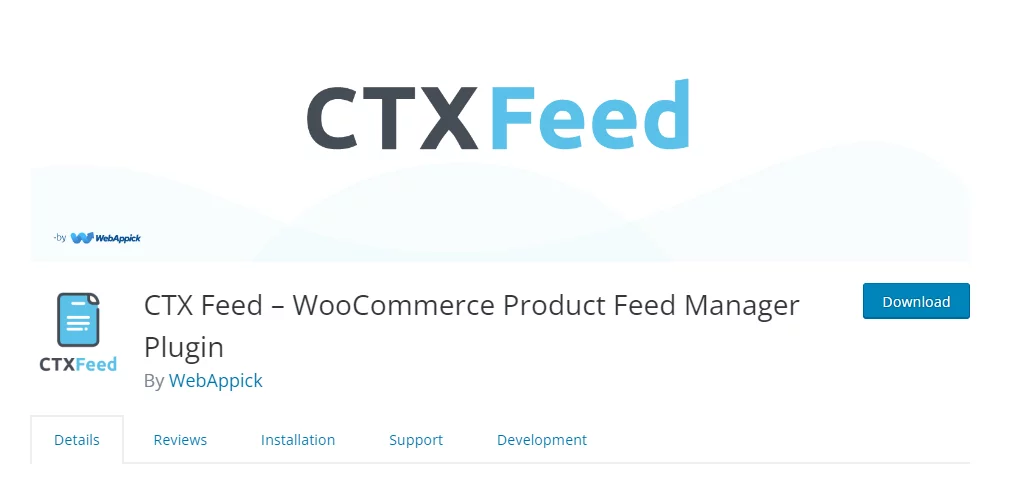 To showcase your WooCommerce products on Google Shopping, you need to create a product feed that contains all the necessary product information.
One way to generate a high-quality product feed is using the CTX Feed plugin for WooCommerce.
Here's how to create a product feed using the CTX Feed Plugin:
Install and activate the CTX Feed plugin on your WooCommerce website.
In your WordPress dashboard, navigate to "CTX Feed" and click "Add New Feed."
Choose "Google Merchant Center" as your feed type and enter a name for your feed.
Configure your product feed settings, such as the product categories to include, the product title format, and any necessary product attribute mappings.
Click "Generate Feed" to create your product feed. The plugin will generate an XML file that contains all your products.
5. Upload product feed

Once you have created your product feed using the CTX Feed Plugin, you need to upload it to the Google Merchant Center. Follow these steps to accomplish this:
In the Google Merchant Center dashboard, navigate to the "Products" tab and select "Feeds."
To add a new feed, click the "+" button.
Choose "Standard" as your feed type, and select "Online products" as the product type.
Enter a name and input method for your feed. You can upload your feed manually, via a URL, or by scheduling a regular fetch from your server.
If you selected manual upload, click "Browse" to locate your product feed XML file and click "Continue" to upload it.
If you selected the URL or scheduled fetch, enter the URL of your product feed XML file and configure the fetching settings according to your preference.
Click "Save" to finalize your feed settings.
Once you have uploaded your product feed, Google will review your products and display them in Google Shopping if they meet the platform's requirements. This process can take up to 72 hours.
6. Create and optimize your Google Shopping campaigns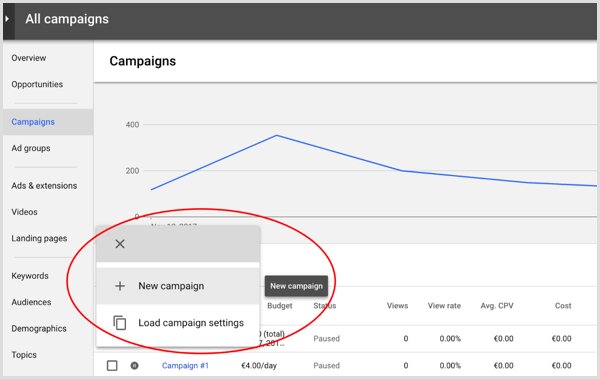 You can now develop and optimize your Google Shopping campaigns to improve traffic, enhance sales, and increase revenue for your WooCommerce store once your product feed has been uploaded and authorized.
Do the following to develop and enhance your campaigns:
Click the "Campaigns" option after logging into your Google Ads account.
To start a new campaign, click the "+" button and choose "Sales" as your campaign target.
Choose "Shopping" as your campaign type, and select your linked Google Merchant Center account.
Configure your campaign settings, such as your budget, bidding strategy, and targeting options.
Create ad groups for your campaign and set up your product groups to organize your products by category, brand, or other attributes.
To enhance campaign performance, key performance indicators (KPIs) like click-through rate (CTR), cost per click (CPC), return on ad spend (ROAS), and conversion rate should be continuously tracked and modified.
By carefully following the exact directions in this step-by-step manual and adhering to a comprehensive Google Shopping checklist, you can build and optimize your Google Shopping campaigns to increase traffic, boost sales, and increase revenue for your WooCommerce store.
Google Shopping Checklist: Do's and Don'ts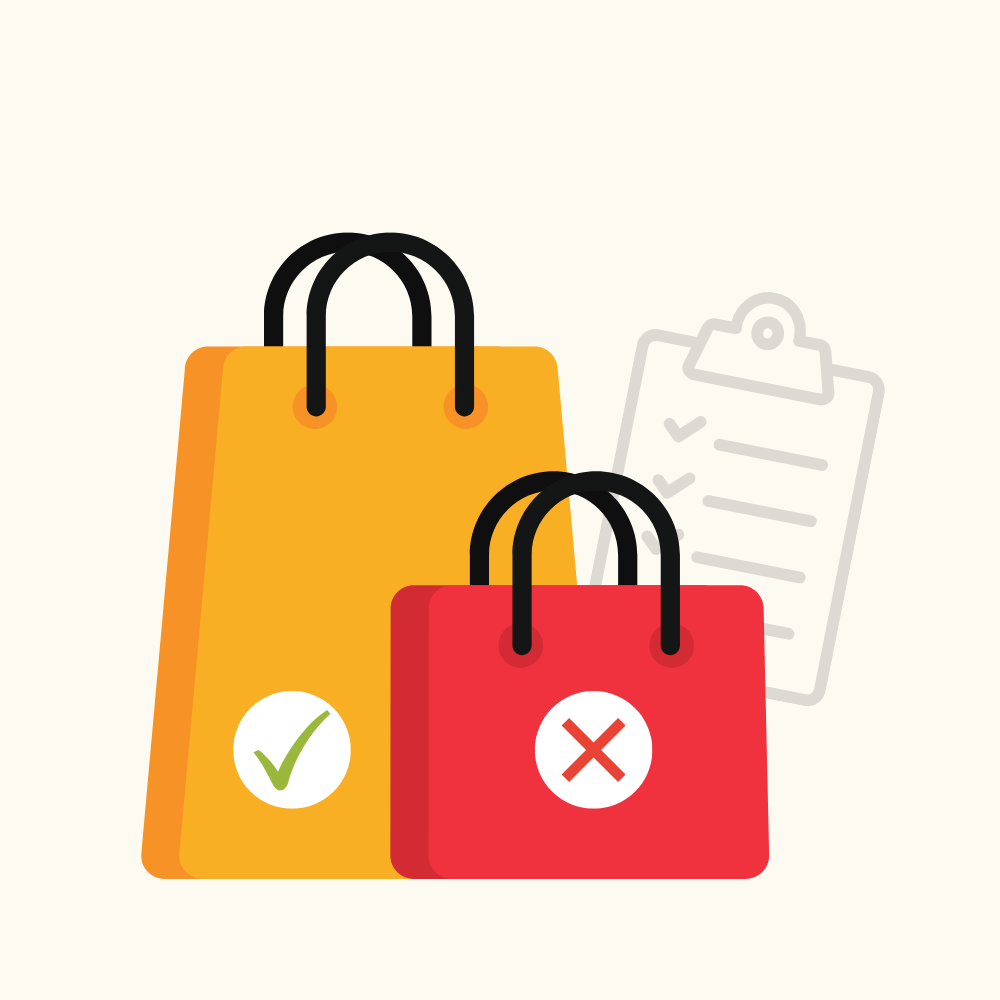 Businesses wishing to display their products to potential clients can use Google Shopping to their advantage.
However, optimizing your product pages and adhering to a list of dos and don'ts is crucial to ensuring that your products receive the visibility they need.
To assist you in getting started, we'll give you a thorough Google Shopping Product Listing Checklist in this article.
When it comes to maximizing your online sales through Google Shopping, having a comprehensive and well-optimized checklist is crucial.
This article provides you with a complete Google Shopping Checklist detailing the do's and don'ts for various aspects of your Google Shopping Product Listings.
You'll be on your way to a more successful and profitable Google Shopping experience by adhering to these recommended practices.
1. Good quality product pages
Importance of Quality
The foundation of a successful Google Shopping campaign lies in creating high-quality product pages. These pages help potential customers understand your products and make informed decisions about their purchases.
Do's
Create clean, well-organized layouts that are easy to navigate
Highlight your product's unique features and benefits
Include detailed specifications
Showcase multiple images and videos if possible
Don'ts
Overwhelm users with cluttered designs or excessive information
Use generic or low-quality images
Ignore the importance of user reviews and ratings
2. Accurate Descriptions (Do's and Don'ts)
Why Accuracy Matters
Accuracy in product descriptions is essential for building trust with your customers and avoiding potential issues with returns and refunds.
Do's
Use clear, concise language that accurately describes your product
Include relevant keywords to improve search visibility
Address common customer questions or concerns
Don'ts
Exaggerate or make false claims about your product
Stuff your descriptions with irrelevant or spammy keywords
Use overly technical language that may confuse potential customers
You may write detailed but interesting product descriptions that will enhance the effectiveness of your Google Shopping campaigns and provide your customers with a satisfying shopping experience by adhering to these dos and don'ts.
3. Ensure your website is optimized for mobile display
The Role of Mobile Optimization
With the majority of online shopping now occurring on mobile devices, optimizing your website for mobile display is crucial in providing a seamless user experience and increasing conversion rates.
Do's
Implement a responsive design that adapts to different screen sizes
Use large, easy-to-read fonts and clear call-to-action buttons
Optimize images and other media for faster loading times
Don'ts
Ignore mobile optimization, as a significant portion of customers uses mobile devices for online shopping.
Use tiny, unreadable text or poorly sized images
Overload your mobile site with unnecessary features or content
4. Product Titles
How to Optimize Product Titles
An optimized product title can significantly impact your Google Shopping ranking and click-through rates. By making your titles informative and keyword-rich, you'll increase your chances of capturing the attention of potential customers.
Place the most important keywords at the beginning of the title
Include product attributes like color, size, or material
Use numbers and symbols, if applicable, to make your title stand out
Avoid using all caps or excessive punctuation
Do's
Write clear, descriptive titles that accurately convey your product's purpose
Incorporate relevant keywords to improve search visibility
Keep titles within the recommended character limit (70 characters or less)
Don'ts
Use vague or generic titles that don't differentiate your product from competitors
Stuff your titles with excessive keywords, making them hard to read
Exceed the character limit, causing your title to be cut off in search results
5. Product Images
How to Optimize Google Shopping Images
Excellent, clear, and visually attractive images are essential for drawing customers and boosting conversion rates.
Optimizing your product images for Google Shopping can significantly enhance your campaign's performance.
Use a white or light-colored background to make your product stand out
Crop your images to the appropriate size and aspect ratio
Compress image files without sacrificing quality using tools like TinyPNG or Kraken.io
Do's
Use high-quality, professional images that accurately represent your product
Include multiple angles and close-up shots to showcase details
Optimize image file sizes for faster loading times
Don'ts
Use low-resolution, blurry, or poorly lit images
Display images that are unrelated or misleading
Ignore Google Shopping's image requirements and guidelines
6. Prices and availability
Importance of Pricing and Availability
Building trust with your customers and creating a seamless shopping experience depends on you providing accurate and current information about your product's pricing and availability.
Do's
Keep your prices competitive and up-to-date
Clearly, state shipping fees and taxes, if applicable
Update product availability regularly to avoid disappointed customers
Don'ts
List inaccurate or outdated prices, leading to potential customer dissatisfaction.
Hide shipping fees or taxes, which may cause cart abandonment
Fail to update product availability, resulting in overselling or stockouts
7. Product variants
Managing Product Variants
Effectively managing your product variants is essential for providing customers with the most accurate and relevant information about your products, ultimately leading to increased conversions and sales.
Do's
List all available product variants, such as colors, sizes, or materials
Use clear and concise variant names that are easy to understand
Include images for each variant, if possible
Don'ts
Neglect to list all available variants, limiting customer choices
Use confusing or inconsistent variant names
Ignore the importance of visuals for each product variant
8. Product Identifiers (brand, GTIN, MPN, Identifier exists)
Why Product Identifiers Matter
Product identifiers play a crucial role in helping customers find your products and ensuring a seamless shopping experience. They also help Google properly index and display your products in search results.
Do's
Include accurate brand names, Global Trade Item Numbers (GTINs), Manufacturer Part Numbers (MPNs), and "Identifier exists" attributes.
Ensure your product identifiers are up-to-date and comply with Google Shopping requirements.
Don'ts
List incorrect or incomplete product identifiers, which may lead to disapproved listings.
Ignore Google Shopping's guidelines for product identifiers.
9. Shipping
The Significance of Shipping Information
Building client trust and maintaining a positive shopping experience requires precise and transparent delivery of information. When customers are fully informed about shipping charges and delivery times, they are more likely to finish a purchase.
Do's
Provide multiple shipping options to cater to different customer needs
Offer free shipping or competitive shipping rates, if possible
Mention estimated delivery times and shipping restrictions clearly
Don'ts
Limit shipping options, which may deter potential customers
Charge excessively high shipping fees that could discourage purchases
Fail to communicate shipping information clearly, leading to confusion or dissatisfaction
10. Google product category
Selecting the Right Category
Assigning the correct Google Product Category to your products is essential for ensuring that they appear in the most relevant search results. This can lead to increased visibility, click-through rates, and conversions.
Do's
Assign accurate and specific Google Product Categories to your items
Use the most appropriate subcategory to improve search visibility
Don'ts
Choose irrelevant or overly broad categories that don't accurately represent your products.
Ignore Google's guidelines for category selection.
By following this comprehensive Google Shopping checklist and adhering to these do's and don'ts, you can optimize your product listings and maximize the performance of your Google Shopping campaigns.
Remember to leverage your focus keyword, "Google Shopping Checklist," and LSI keywords throughout your content and campaigns to ensure your ads reach the right audience and deliver the best results.
In conclusion, a successful Google Shopping strategy for your WooCommerce store involves careful attention to detail and following best practices.
By creating high-quality product pages, optimizing product titles and images, keeping prices and availability up-to-date, and providing accurate product identifiers and shipping information, you can improve the performance of your Google Shopping campaigns and increase sales and revenue for your business.
Final Thoughts
Implementing a winning WooCommerce strategy using Google Shopping can be a game-changer for online retailers.
By carefully following the Google Shopping checklist and best practices outlined in this guide, you can significantly increase your store's visibility, drive targeted traffic, and ultimately boost sales and revenue.
Below are a few last ideas to think about as you create and improve your Google Shopping strategy:
Consistency is key: Building client trust and maintaining a positive shopping experience require precise and transparent delivery information.
When customers are fully informed about shipping charges and delivery times, they are more likely to finish a purchase.
Consistent maintenance of your product feed will lead to better performance and higher visibility in search results.
Monitor and analyze performance: Keep a close eye on your Google Shopping campaigns' performance metrics, such as impressions, clicks, and conversions.
Use this data to make informed decisions about campaign adjustments and optimizations, ensuring that your ads are reaching the right audience and driving desired results.
Test and optimize: Continuously test different aspects of your product listings and campaigns, such as product titles, descriptions, images, and bidding strategies.
By identifying what works best for your target audience, you can make data-driven decisions to optimize your Google Shopping campaigns and maximize return on investment.
Stay informed: Keep up-to-date with the latest Google Shopping features, updates, and best practices.
You can keep ahead of the competition and make the most of the opportunities offered by this effective advertising platform by being educated.
Invest in the right tools: Use the appropriate tools, like the CTX Feed Plugin, to make the process of setting up, maintaining, and optimizing your Google Shopping product feed as simple as possible.
You may focus on other aspects of your WooCommerce business while saving time and effort by investing in the right tools.
Leverage other marketing channels: Although Google Shopping is an effective tool for increasing sales, it is still important to combine it with other marketing strategies like social media, email marketing, and content marketing.
By integrating these channels, you can develop a comprehensive marketing plan that will help your WooCommerce business succeed over the long run.
Adapt and evolve: The world of eCommerce is constantly changing, with new trends, technologies, and consumer behaviors emerging regularly.
Stay adaptable and open to change, and be prepared to evolve your Google Shopping strategy as needed to maintain a competitive edge in the market.
In conclusion, a winning WooCommerce strategy using Google Shopping requires careful planning, attention to detail, and a commitment to continuous improvement.
By following the guidelines and best practices outlined in this guide, you can elevate your eCommerce business and drive impressive results that fuel long-term success.
Frequently Asked Questions (FAQs)
What criteria does Google Shopping have for websites?

You must adhere to several website standards for your items to appear on Google Shopping and for your campaign to be successful:

A Google Merchant Center Account: To manage your product feed and integrate it with Google Ads, you must have a Google Merchant Center account.

Website verification and domain claim: To prove your ownership, your website must be confirmed and claimed through the Google Merchant Center.

SSL certificate: To provide safe transactions for consumers, your website must have a working SSL certificate.

Accurate data: Product listings must provide accurate, current information about your products, including pricing, availability, and product descriptions.

Return and refund policy: Customers should be able to simply understand and access your website's return and refund policy.

Information about billing and shipment: Customers should be able to easily find out about billing and shipping on your website, including shipping charges and delivery schedules.

Respect for Google Shopping regulations: The policies of Google Shopping, particularly those about forbidden and restricted product categories, must be respected by your website and product listings.
How can your items be made to appear in Google Shopping?

Observe these measures to make your items visible in Google Shopping:

Create an account using Google Merchant Center: Link your Google Ads account to your newly created Google Merchant Center account.

Verify and claim your website: Utilise the Google Merchant Center to confirm your website ownership and make domain claims.

Establish a product feed: Create a product feed with all the data you need about the products, such as their names, descriptions, pictures, and prices.

Improve your product listings by adding pertinent keywords, top-notch photos, and correct product details.

A Google Shopping campaign should be set up: In Google Ads, establish a Google Shopping campaign and connect it to your product feed in the Merchant Center.
Do I need a website to sell on Google Shopping?

Yes, a website is necessary to sell on Google Shopping. 

The main channel for showing your goods, giving in-depth information, and enabling transactions is your website. 

A significant advertising tool, Google Shopping drives potential consumers to your website, where they can find out more about your offerings and make purchases.

The Google Shopping Actions platform, which enables you to sell things directly on Google using a common shopping cart, allows you to do so even if you don't have a website. 

Customers may purchase goods using Google Shopping Actions without leaving the Google platform, and you don't need a separate website to advertise your goods.

This option is appropriate for merchants that wish to use Google's platform to connect with potential consumers but do not already have an eCommerce website.