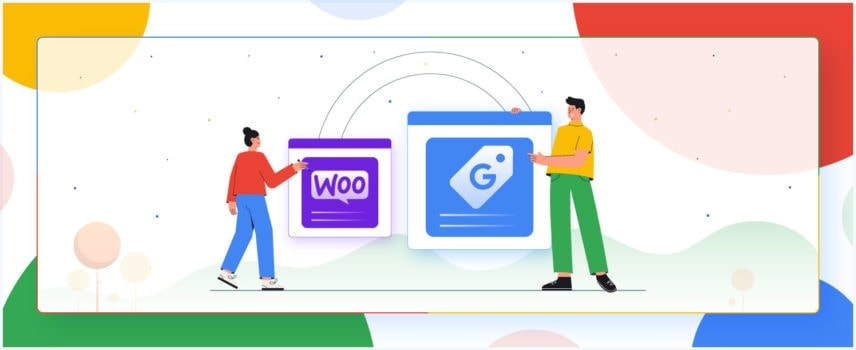 WooCommerce product feed is one of the most convenient ways to upload your products in a promotional channel. Product feeds are usually the essential product information that is combined into a file.
Some vital product information is the product's title, product price, product image, and stock information. There are other significant product attributes that are also added to a product feed file. This post will share the best method to upload your WooCommerce product feed to Google Merchant Center.
We assume that you already know about the product feed and why the WooCommerce product feed is vital for you. Additionally, you can take help from this post to learn more about the WooCommerce product feed.
Product Promotional Channels and Google Merchant Center
There are many product promotional channels, affiliate networks, price comparison sites where WooCommerce store owners and marketing professionals want to promote their products. Among the various product promotional networks, some global giants are preferred by most WooCommerce store owners.
Google Shopping, Facebook Catalog, Instagram Shopping, and Pinterest are the most leading product promotional networks. Promoting products on these channels can help you reach thousands and even millions of potential customers.
In countries where Google Shopping is supported, when a user searches for something online and the search term matches with a promoted product on Google Shopping, Google will display those products in the search window.
Additionally, people can also go to Google Shopping and search for specific products. If you want to include your products in Google Shopping, you will have to upload them on Google Merchant Center. As an online store owner, you must desire to promote your products like this.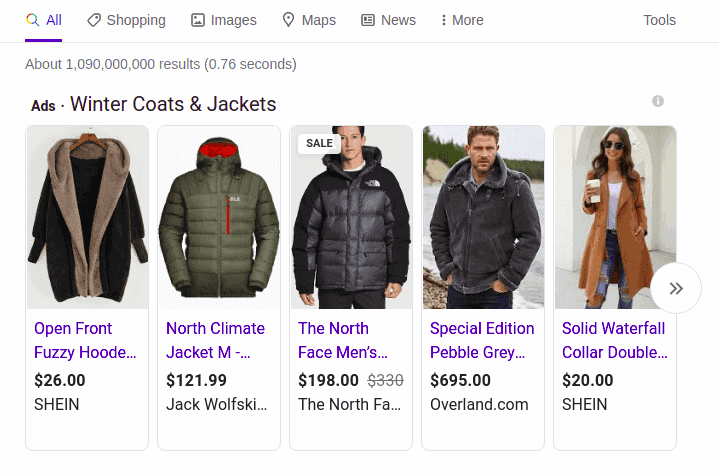 We already know that to promote products on Google Shopping, you will have to upload your WooCommerce product feeds to Google Merchant Center. Before you can upload your products to Google Merchant Center, you will have to create an account there.
If you already do not have an account, take help from our guide on Google Merchant Center account creation. Google Merchant Center comes with multiple benefits. Apart from the boosted reachability to lots of potential customers, you will also get valuable insights. As a result, you will be able to generate more sales from your store.
Product Feed on Google Merchant Center
Your feed file should contain a list of the products that you want to promote by advertising on Google Merchant Center. While you add the desired list of products, you will also have to add attributes to each one.
The product feeds use your added attributes to group your products. A feed created on Google can be used on many Merchant Center features, and it can also be used multiple times. There are different types of product feeds.
You will find that there are two types of feeds, primary feeds, and supplemental feeds. The primary feed is the main data source that includes the product list and attributes information. It serves as the primary source for your Merchant Center inventory.
If you can create the primary feed file with all the required information for eligibility, then you will not need the supplemental feed. As the name says, the supplemental product feed helps to fill in the missing data in your primary feed.
First of all, you will have to create a feed-in Google Merchant Center. Then you will have to upload your product data feed to populate it. Currently, Google supports CSV, TXT, and XML file types as feed files.
Each of those file types has special requirements too. It can be highly challenging for you if you do not have any prior experience. You should feel lucky because we will introduce an easy method for you in this post.
For every new feed, you will have to register it on Google. Without registering, you cannot upload your data, but if a feed is already registered, you can update the existing feed. It is not required to register again.
More on Primary Feed
Google Merchant Center requires a primary feed file as the main source of your data. Google will access the primary feed file and display the product data based on it. With the primary feed, you can perform lots of actions.
Some of those actions are adding or removing product data, setting a language, setting a target country; you can also set the feed rules for your product data. You can add new products and remove existing products with the primary feed only.
When you have a registered feed to upload your data, you will have to carefully check if you are following the product feed specification carefully. You also need to confirm that all product feed-related policies, including the Shopping ads policies and policies for listing your products on Google for free, are met.
Uploading a Feed File
Google offers multiple options to upload your product feed file. The available options are:
Direct upload
FTP upload
SFTP upload
Scheduled fetches
Upload via Google Cloud storage
Content API
You can use any of the methods described above to upload your products. You can learn more about the upload options and product status definition from here.
If you want to further strengthen your knowledge, learn more on product feed troubleshooting from this link. We have also created a guide on how to remove flags from Google Merchant Center. It can be beneficial for you to deal with errors.
Google mainly allows uploading all products on your store. In case you are trying to upload lots of products that are crossing the default limit imposed by Google on all accounts, Google will notify you of this.
The Benefits of Promoting Your Products on Google Merchant Center
First of all, the main benefit that comes with Google Merchant Center is the power to submit the most accurate ads for your products on Google Shopping.
Secondly, the power to edit products at any given time allows you to share the most relevant and updated product information. This search engine optimized product information is nicely formatted to reach lots of people.
Google is the most dominant search engine. Currently, Google serves around 3.3 billion searches per day. Ninety percent of the total internet searches are made on Google, so promoting your products on this platform can unfold enormous benefits for you.
If you want to consider the downside of Google Merchant Center, there is hardly any. You should note that everything comes with a cost. Google helps you create the most optimized shopping ads on its platform, but to achieve this, you will also have to satisfy Google Merchant Center's requirements.
The very technical specifications for the product feed may become a challenge for an average user who does not have proper technical knowledge. If you do not have any prior knowledge, it may become tough to create a WooCommerce feed file for Google Merchant Center. Moreover, you need to create the file in a specific format that is supported by Google.
The currently supported file formats by Google are CSV, XML, and TXT. To create the supported file formats, you will need some technical knowledge. If you find this challenging to create and submit your WooCommerce feed file to Google Merchant Center, there is nothing to worry about.
Let's get to learn about the best WooCommerce plugin to create a WooCommerce product feed for Google Merchant Center.
CTX Feed – WooCommerce Product Feed Generator
With CTX Feed, you can do this without any inconvenience and technical knowledge. CTX Feed is one of the most prominent product feed generation and management plugins for WooCommerce.
It allows you to create the most optimized product fed for your WooCommerce store with very little technical knowledge. If you have proper knowledge of your WordPress dashboard, then you will be able to successfully create a fed file in any file format. Additionally, it does not only support Google Shopping.
It has support for lots of (more than a hundred plus) product promotional channels, affiliate networks, and price comparison sites.
You will have limitless access to create feed files for any of the supported channels. Most importantly, CTX Feed comes with pre-built templates for the campaigns. With the help of a pre-built template, you can target and create a feed file for any desired platform in the shortest possible time.
The pre-built templates also help to create the most optimized feed file as they will load all the essential product feed fields for you.
Simply choose the build-in templates for Google Shopping to quickly create the WooCommerce product feed. Here is a step-by-step guide on the plugin interface and how to create a product feed.
One of the most significant advantages of CTX Feed is the scheduled update features for your feed files. Products go through lots of changes, so you need to keep your feed file updated. You can set updated intervals for your existing feed files.
At your preset intervals, product data on the feed files will be refreshed with the latest product information. If you want to learn more about this brilliant WooCommerce product feed plugin, please visit the product page.
Once you have the WooCommerce product feed file ready, choose the Scheduled Fetches option of Google and shares the feed link there. You will find the link with the option to copy under the Manage Feeds section of CTX Feed.

CTX Feed PRO
The premium version of CTX Feed is known as CTX Feed PRO, and it comes with lots of advanced features to make your product feed creation and management journey more pleasant. The premium version has lots of powerful features and filter options to have more control over your product feed creation.
You will love how it contributes to your workflow and helps you create optimized product feeds easily and quickly. As a result, you will have a unique product feed management experience in your WooCommerce store.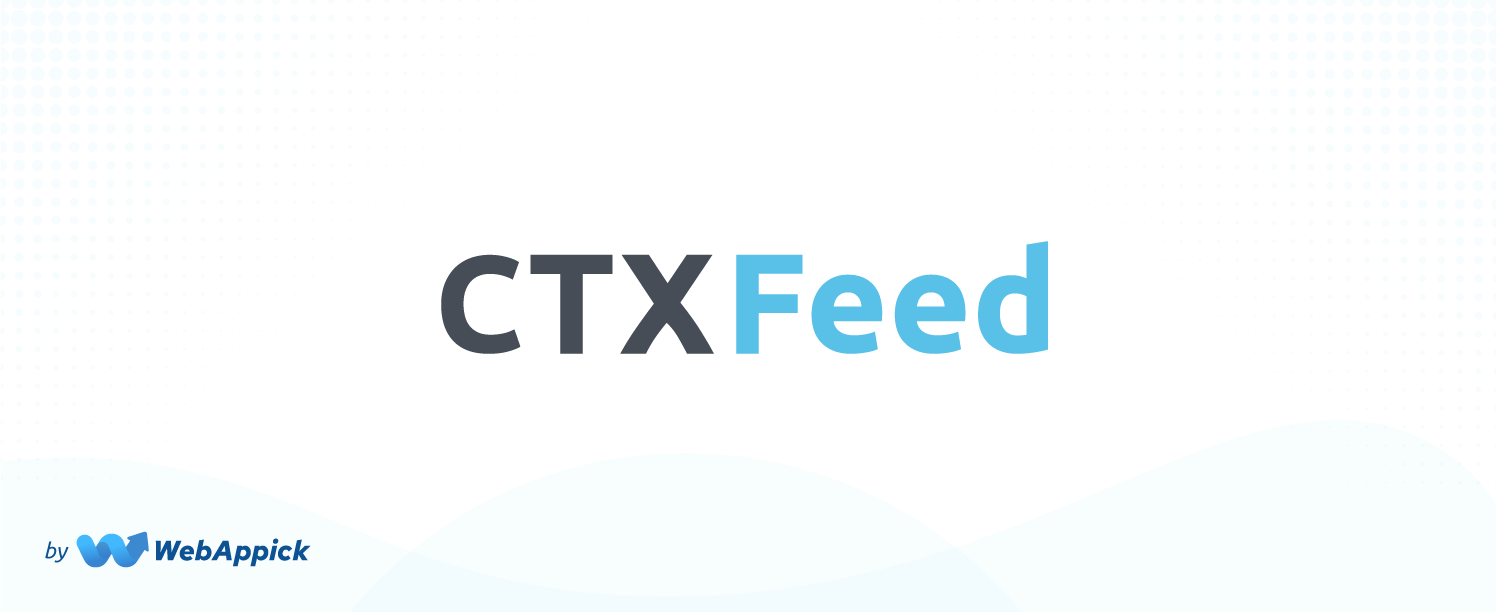 One of the most significant features of the CTX Feed PRO is the support for multilingual sites. On top of that, the support for multi-vendor sites is also significant. WooCommerce store owners with a higher target offer support for multiple languages on their sites. Offering products in the local language has lots of benefits.
It creates a personal connection with the customer and also helps increase the brand value. The premium version has support for the leading WordPress plugins and helps you enable multilingual support on your site.
If you want to create a WooCommerce product feed for Google Merchant center on a multilingual enabled site, then CTX Feed PRO is the right choice for you.
In addition to that, for multi-vendor-enabled sites, it can become a nightmare to manage WooCommerce product feeds for all vendors. You may also want to create a product feed with selective vendors from your store. CTX Feed PRO comes with out-of-the-box support for this.
Undoubtedly Google is a giant when it comes to internet search and product promotion. Hopefully, all your worries on how to submit the WooCommerce product feed to Google Merchant Center are gone now. Enjoy the boosted sales and higher revenue driven from Google Shopping.