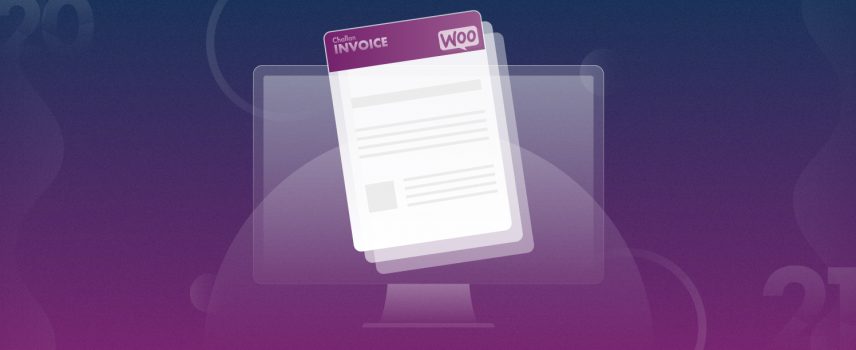 Importance Of WooCommerce PDF Invoice In 2023
Ecommerce is growing at an unprecedented speed. Due to the COVID-19 pandemic, we were forced to stay at our homes, but it brought a vast eCommerce opportunity.
The advancement of technology and modern lifestyle will rise and step ahead of eCommerce, over physical retails.
It is predicted that in 2023, the total eCommerce sales will be around 5 trillion dollars. This prediction gives us a glimpse into the future where eCommerce will grow beyond our imagination.
Modern technology, easy-to-manage eCommerce platforms, and social media contribute to the growth of online shopping.
WooCommerce is a popular tool to create online stores and manage them professionally. WooCommerce turns your standard WordPress installation into an online store within minutes.
Selling your goods online was never more straightforward than that is now. You can turn your website into an online store without any technical knowledge.
If you visit the WooCommerce download page, you will find that WooCommerce has been downloaded more than 129 million times. The highly customizable options of WooCommerce make it a popular choice. As a result, WooCommerce is currently powering around 5 million online shops.
Suppose you are still deciding which platform to choose for your online store. We will suggest going for WooCommerce and enjoy the flexible options offered by it. In this post, we will discuss the importance of the WooCommerce PDF invoice in 2023.
So, if you are an existing store owner or thinking about creating an online store based on WooCommerce, there will be valuable information that can help your business in the long run.
WooCommerce PDF invoices introduce professionalism in your store and help create a strong bond with your customers.
Customers often ask for an invoice after purchasing goods or services from your store. If you already have a PDF invoicing system, you can stay at ease because this is already taken care of. Otherwise, there is a lot of hardship to create an individual invoice.
Additionally, you cannot deny your customer of a PDF invoice when they ask for one because this is a standard system and might be very important.
Invoices work as proof for future reference, and your customers may even need them to fill in their TAX information. There are vast benefits of having a PDF invoice system that distributes the invoices based on specific order status.
In general, a PDF invoice is a commercial document that works as proof of a transaction between a buyer and a seller. There are other benefits of an invoice as it includes several important information of the transaction that can be used for future reference if needed.
The WooCommerce PDF invoice also includes any specific terms that might be agreed upon during the purchase.
The essential benefits of WooCommerce PDF Invoice
You will be amazed at the benefits of maintaining the WooCommerce PDF invoice. Apart from professional shop management, it will also allow you to collect and maintain data in the most organized way.
Let's learn about some of the most important reasons and benefits of WooCommerce PDF Invoice.
Collect and maintain transaction records
We live in the age of information. The appropriate information is the most valuable asset that you can have. Your online store might be running great, but you can build insight and achieve more from your store with information.
WooCommerce PDF invoice will help you with an excellent system to keep track of all the orders. It will make it easy for you to know the person who placed the order and how much they have spent on it.
Most importantly, if you need to know about an old order, look for it in your records. As data is maintained professionally, you will find this very helpful for managing the transaction records.
Additionally, if you need to challenge a dispute, you can rely on the WooCommerce PDF Invoice.
Quicker and more precise delivery
Yes, technology is helping to improve our lifestyle and work management. Lots of tools are helping to automate our daily tasks with very little input from ourselves.
Still, we live a hectic life to stay ahead of our competition and give our customers the best service. WooCommerce PDF invoices are triggered at the specific order status and send a PDF invoice to the customer.
On top of that, a PDF invoice management plugin will also allow you to create and manage packing slips to make the shipment process easy for you. As a result, the whole process becomes quicker and more straightforward for you to maintain an online store smoothly.
Build your brand
The main focus of a business should be creating a connection with its customers with a brand. You will find that we all love brands and the brands speak for themselves. A perfect brand is priceless for business owners because brands create a strong connection with the product or service and the customers.
You can create and highlight your brand with the help of available PDF invoices and packing slip plugins for WooCommerce. Chalan – PDF Invoice & Packing Slip for WooCommerce is an awesome WooCommerce PDF invoice plugin that will help you create brandable PDF invoices for your store.
You can add custom invoice numbers, specific date format, and localization, add and resize your business or brand logo, and more. Professional invoices are always helpful for a business as they help to build much-needed trust among your customers.
Accounting and insights
As you are properly collecting data, this process will simplify your accounting tasks. Moreover, you can add fields for tax rates with ease.
Like we said earlier, data is essential, and it can give you valuable insights into how things are happening in your store and how you can change them to secure a better position. So, why should you stay behind and deny the importance of WooCommerce PDF invoices in 2023?
Chalan – PDF Invoice & Packing Slip for WooCommerce

Chalan is a full-fledged PDF invoice and packing slip management plugin for WooCommerce. It will help intelligent store owners create professional and brandable PDF invoices that can be automatically sent to the customer.
The PDF invoices are sent to the customers based on your preset order status. If you want to create a substantial brand value with your business among your customers, Chalan has some out-of-the-box features.
Chalan offers a very easy-to-follow user interface to configure the PDF invoice and packing slips for your shop. On top of that, you will love the easy-to-follow customization option of this plugin.
The basic version of the plugin comes with lots of powerful options to make your online store shine. There is a premium version of this plugin if you desire more advanced features for your WooCommerce PDF invoices.
Chalan PRO comes with brilliant features. Some of the most important features are:
First of all, it will allow you to include a product image in your WooCommerce PDF Invoice.
Secondly, if you have a multilingual site powered by WPML, it has support for you.
Thirdly, you will be able to generate a shipping label list by order date.
Most importantly, you can change the paper size and include your signature in the invoice.
Finally, you can back up your invoices with Dropbox.
There are tons of other features that you must be interested in to know. Why don't you visit the Chalan PRO product page?
The competition among online stores is rising, and Woocommerce PDF invoice can help you with this fight. WooCommerce PDF invoices were always essential to maintain your shop more professionally, and it still is in 2023.