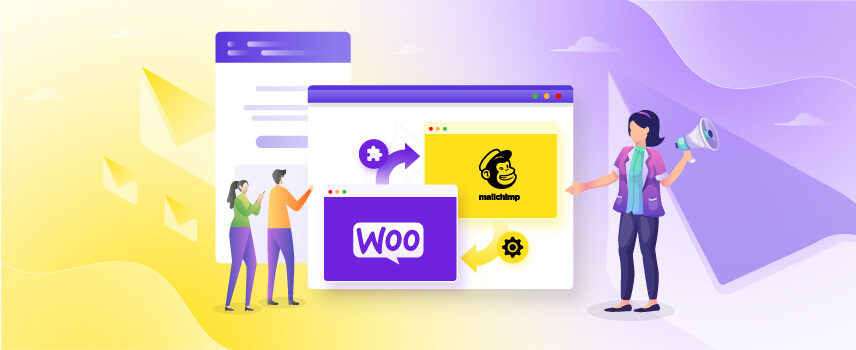 Mailchimp for WooCommerce – A complete Guide in 2023
As a business owner of the 21st century, you ought to understand and acknowledge the importance of emails. Emails are still the most important way to engage a customer one on one. Email marketing is such as powerful marketing channel that it allows you to build relationships with your past, present, and future customers.
Emails allow you to speak directly to them in their inbox at their convenient time. Coupled with the right tool like Mailchimp for WooCommerce, email can become one of your most impactful marketing channels.
Creating email marketing campaigns from scratch may seem daunting to some, especially if they are new to email marketing and have not yet found the email service provider. However, since email marketing campaigns have become a crucial digital marketing channel, it is peremptory that these specific campaigns are effectively utilized for optimized conversions. Tracking email campaign performance and analyzing the results can help you determine your next marketing strategy as a business owner.
Enter Mailchimp!
So, what is Mailchimp? How to create a Mailchimp account? And how does Mailchimp integration help your online business?
Mailchimp Overview
Mailchimp is a web-based end-to-end marketing platform that helps you interact with your customers and target audience. The platform Mailchimp prides itself on some beautifully designed campaigns and robust data analysis and management. Being web-based, you don't need to download or install Mailchimp. But you do need to ensure that you have enabled cookies, pop-ups, and JavaScript in your browser for it to work effectively.
It is also important to remember that when you create a Mailchimp account, you agree to all the terms and conditions.
Benefits of using Mailchimp for WooCommerce
Apart from the powerful benefits Mailchimp offers, WooCommerce Mailchimp integration itself can put the eCommerce store ahead of its competition.
Mailchimp for WooCommerce can open new doors for your online WooCommerce stores in terms of growth and scalability – which is beneficial, especially for small businesses or businesses which have just started.
Let's look at some of the benefits you can get when you connect Mailchimp to WooCommerce.
Access to improved marketing and automation tools with Mailchimp API
Customized email campaigns and promotions based on users activity with Mailchimp integration
Accumulated customer data to schedule post-purchase emails, product recommendations, and abandoned shopping cart notifications
Synced Mailchimp lists and customer data along with tracking and categorizing customers based on purchase history and frequency
Capability to build landing pages and pop-up forms for your online store for better lead generation
Ability to add dedicated coupon codes for email ads and promotional content blocks
Mailchimp for WooCommerce is free and easy to install and use
How to integrate Mailchimp with WooCommerce
A few popular plugins can help you integrate Mailchimp with WooCommerce and automate your email marketing campaigns. These are:
MailChimp for WooCommerce by WooCommerce (Free)
WooChimp – WooCommerce MailChimp Integration (Premium and free version)
YITH WooCommerce MailChimp (Freemium)
WooCommerce MailChimp by Saint Systems (Freemium)
MailChimp for WooCommerce by MailChimp (Free)
MailChimp for WooCommerce by WooCommerce (Free)
This is a plugin by WooCommerce itself. This WooCommerce plugin is easy to use and has a single pop-up form that can be embedded in the web pages and persuade visitors to become subscribers. The vital attributes that this WordPress plugin can offer to your store are:
Powerful sales-driven marketing features.
Engaging relationships with customers
Increased customer loyalty and repeat purchases.
More sales and revenue.
And it's FREE!
Automation can drive Engagement.
You can use key automation like Abandoned cart recovery, Product Retargeting, Welcome, Product Recommendations, re-engagement, and much more to keep the communication flowing with your leads and customers. Once this WooCommerce plugin is set up, these will automatically deploy based on the pre-defined criteria.
Marketing with Re-targeting
Mailchimp's retargeting ads on social media platforms like Facebook and Instagram help remind your website visitors about your products when they are on their social media pages. You can post retargeted ads and targeted campaigns to attract the attention of your potential customers and also re-engage with past customers.
Optimize conversions by studying customer behavior.
This predictive insights tool studies patterns in customer behavior and can help you understand their purchase likelihood. As a result, you can focus your marketing efforts on high-converting customers.
WooChimp – WooCommerce MailChimp Integration (Premium)
This WooCommerce plugin by RightPress, although not free, has been able to secure very high ratings and positive customer reviews for its functionalities.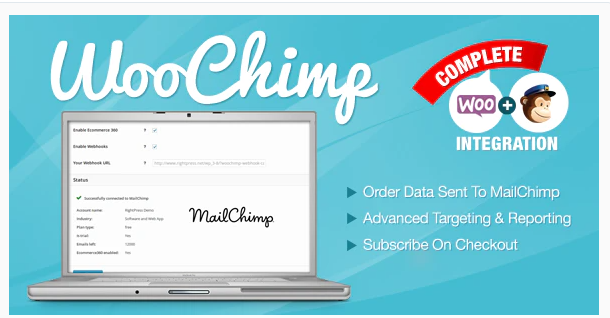 WooChimp integrates your WooCommerce store with your MailChimp account in a few simple steps. This plugin supports MailChimp's eCommerce functionality, including multiple mailing lists, merge tags and webhooks, subscriber groups, and a signup option to the checkout.
With this Mailchimp for WooCommerce integration, you will have instant access to the order data directly in Mailchimp and cater to your Mailchimp audience.
This WooCommerce Mailchimp plugin also provides you with direct access to customer and product data. This will allow you to send the right emails to the right people at the right time based on automatic triggers and data-driven segmentation. Hence, all your WooCommerce customers will also be catered to.
By connecting a powerful email service provider like Mailchimp to your WooCommerce stores, you can send marketing emails like:
Autoresponders educating users on how to use your product or simply checking how they are doing
Promotional coupons and discounts
Campaigns to latent or dormant customers
Automatic reminders
Offers to customers based on their billing or shipping address
Brand-based marketing campaigns on Google shopping for your top-selling items or even cross-sell
Rewarding your best customers with "insider" specials
List of Features
Complete WooCommerce Mailchimp integration
Mailchimp WooCommerce integration status displayed on WordPress admin site
Frontend fields can be changed from the admin page
An opt-in checkbox on checkout
Signup widget and shortcode
All signup fields are linked with MailChimp's merge tags
Adding customers automatically
Multiple groups supported for each signup option
Skip customers that have previously unsubscribed
Translation ready (.pot file included)
Campaign-to-Order Tracking
MailChimp's eCommerce Support
Advanced Autoresponders enabled
MailChimp Webhook support
YITH WooCommerce MailChimp (Freemium)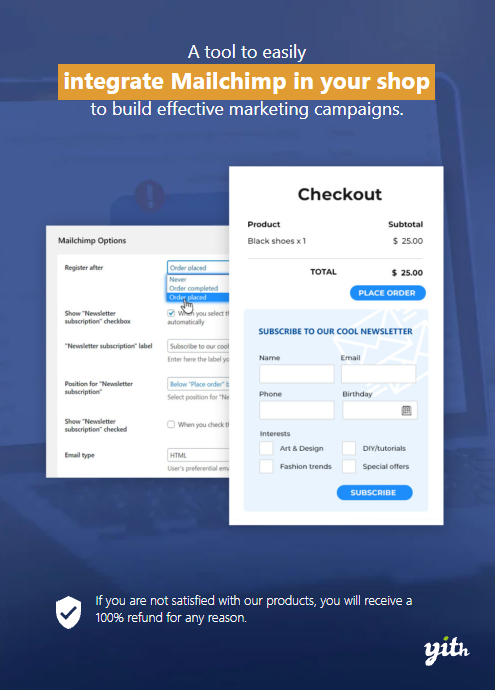 Managing your WooCommerce customers in a more organized manner and create specific marketing campaigns through email campaigns is what Yith WooCommerce Mailchimp plugin does best.
With what this plugin offers, you can add contacts from your WooCommerce store after order creation or completion, either automatically or only after your customer's consent.
With Yith WooCommerce Mailchimp, you can:
Track purchases after a Mailchimp campaign
Manage and control interest groups from the plugin
Coordinate your lists
Allow your users to subscribe to your newsletters from anywhere in the WooCommerce store.
Benefit from a side widget
Modify the style shortcodes and widgets without touching the theme or plugin's file
Export your list details automatically with a single click
Create ad-hoc campaigns along with the YITH WooCommerce Waiting List and much more
The plugin has both free and premium versions, and the latter has more features than the former, such as specifying conditions for new subscriptions to the list, selecting lists and groups for new user registrations, and let users subscribe to the newsletter upon registration, exporting users into a CSV file and use it in management software, etc.
WooCommerce MailChimp by Saint Systems (Freemium)

This Mailchimp for WooCommerce plugin by Saint Systems has an average rating of 4.5 in the marketplace and is regarded as one of the best WooCommerce plugins. It provides a flexible and straightforward Mailchimp integration for your WooCommerce store.
With this plugin, WooCommerce syncs seamlessly with Mailchimp, allowing you to automatically subscribe customers to a designated Mailchimp list upon order creation or completion.
This can be done with or without your user's consent with opt-in settings that support international opt-in laws.
WooCommerce Mailchimp PRO gives you access to more advanced features, including WooCommerce Subscriptions support and the capability to set product-specific lists, tags, and groups.
List of Features
Customer subscription after order creation, processing, or completion
Works with Mailchimp interest groups and tags.
Translation support
MailChimp for WooCommerce by MailChimp (Free)
More than 17 million customers have a Mailchimp account. The Mailchimp dashboard is the easiest to use and holds some of the most valuable details about your contact. And it's not just that; every information on the audience dashboard is clickable, allowing you to launch campaigns for specific sets of contacts instantly.
The 'Recent Growth' section of the Dashboard gives you a snapshot of your audience growth over the last month. It also shows you which of your contact collection methods have helped you grow your audience base the most.
It will also allow you to see how many total new contacts you've added to your audience and the breakdown of that number into subscribed and non-subscribed contacts. You can click New Contacts, Subscribed, or Non-Subscribed to view each segment of your contacts individually.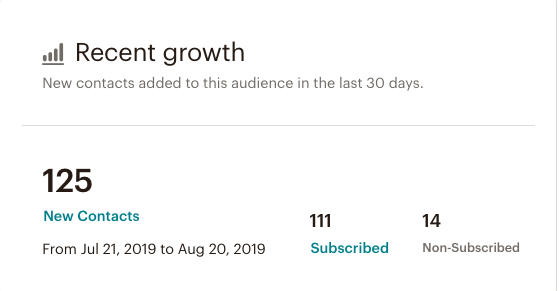 The Dashboard also shows you where your contacts came from – whether from a Facebook signup form or a mobile app.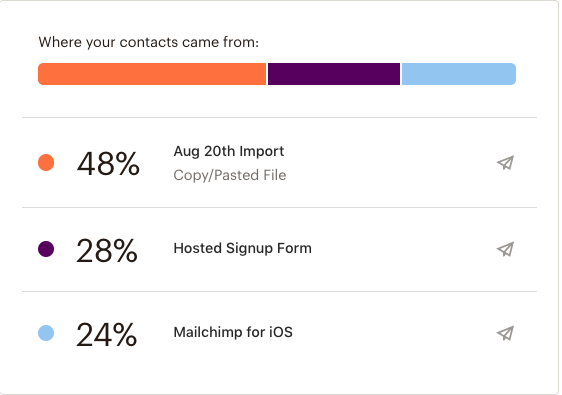 Essential factors like Customer lifetime value, purchase likelihoods, and predicted demographics that help you determine your next email campaign will also be displayed in your Dashboard.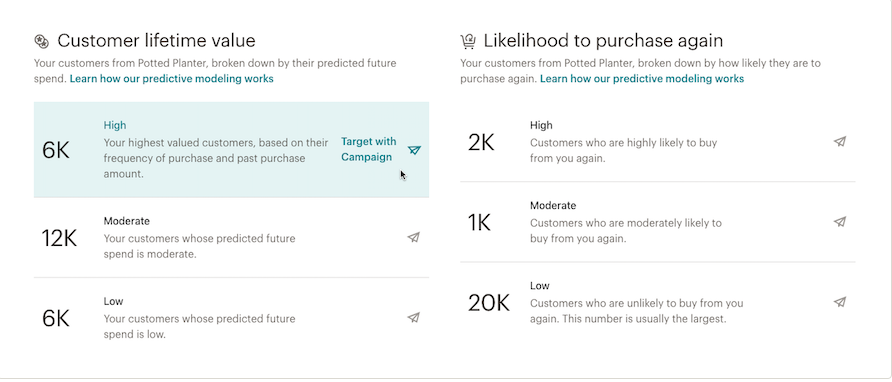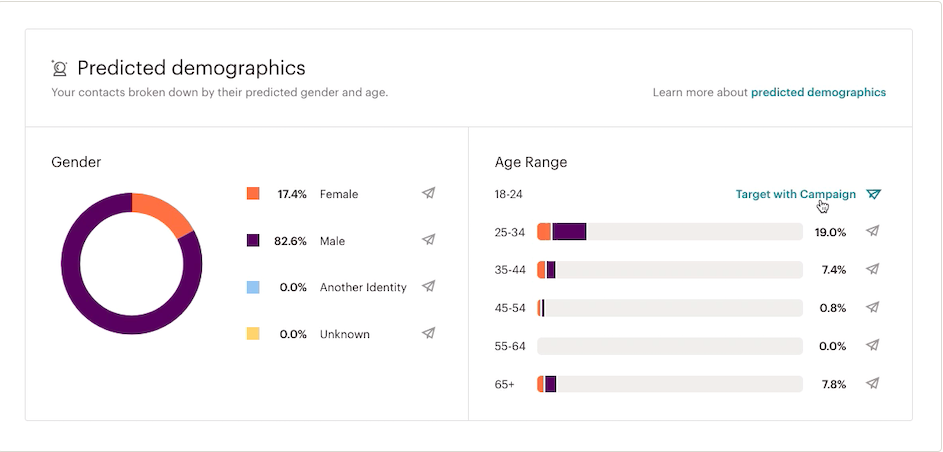 The 'Email marketing engagement' section displays three segments of your audience based on how they interact with your email campaigns.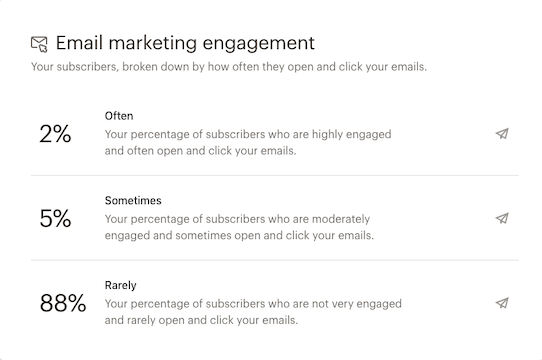 Things you can do with the Mailchimp for WooCommerce plugin
Sync Mailchimp audience with purchase data.
Sync new subscribers to your audience when they create an account and fill an opt-in form.
Set up marketing automation about cart abandonment.
Show product recommendations.
Track and segment customers based on purchase history and frequency.
View detailed store data on your marketing performance in your Dashboard.
Find new customers, engage with current ones, and drive them to your WooCommerce store with Facebook and Instagram ads.
Set up Google remarketing ads to convert your site visitors into shoppers.
Automatically embed a pop-up form that converts your website visitors to subscribers.
Add discount codes to your emails and automation with a Promo Code content block.
Create beautiful landing pages
The Best Email & Mailchimp WooCommerce Plugins on CodeCanyon
Apart from these WooCommerce plugins, there are over 7000 WordPress plugins by CodeCanyon that you can use for a low-cost, one-time payment on your WordPress website.
Some of the weekly best-selling Mailchimp WooCommerce plugins by CodeCanyon for 2021 are: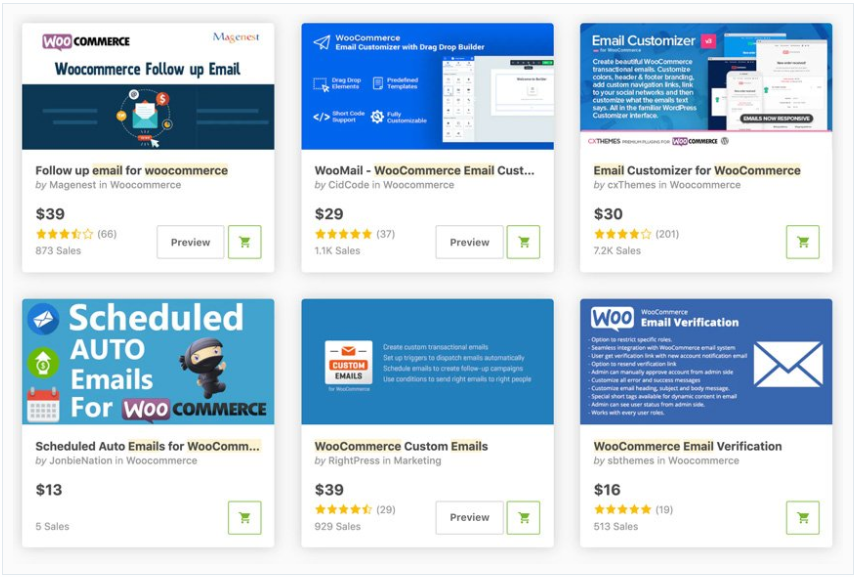 These plugins are packed with rich features and help you gather important customer purchase data and other information. With the premium plugins offered by CodeCanyon, you can:
Send emails to your customers and users based on their purchases
Create personalized email templates for specific products
Collect emails from your website that get captured in your website email service provider
Let's talk about some of the most popular WooCommerce Mailchimp plugins from CodeCanyon.
1. Email Customizer for WooCommerce With Drag and Drop Email Builder
Selling is as important as finding new customers. This plugin makes marketing and selling products to your existing customers a cakewalk. Some of its features include:
Send purchase code coupons
Autofill WooCommerce data
Drag-and-drop page-building, etc.
2. WooMail: WooCommerce Email Customizer

This essential email customizer plugin helps you stay close to your customers by sending follow-up emails, leading to more sales. With WooMail WooCommerce Email Customizer, you can:
Send an email upon account creation
You can send a notification after the order is placed
Send an email when a product is kept on hold
Follow-up emails allow you to remind customers and help other customer relationships throughout the customer's lifecycle. It optimizes sales.
3. WooCommerce Abandoned Cart Recovery – Email – SMS – Facebook Messenger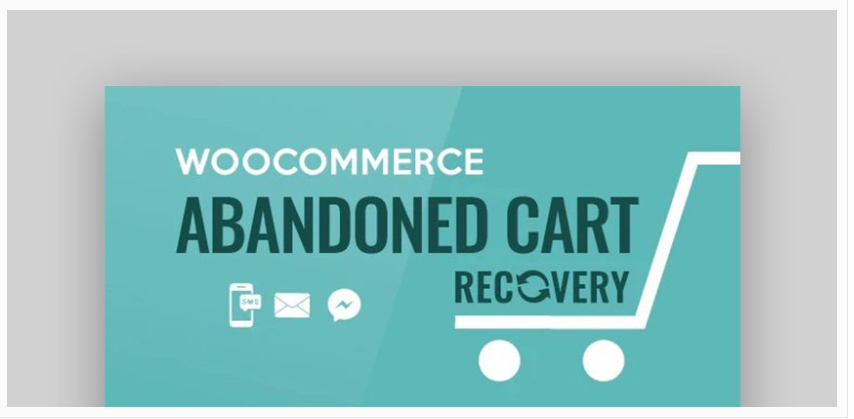 Sending abandoned cart recovery emails or notifications is one of the most excellent marketing tools online businesses can have. With the WooCommerce Abandoned Cart Recovery plugin, you can have a WordPress autoresponder for Mailchimp, which will allow you to nudge your customers and remind them to come back and complete the purchase. By tracking abandoned carts, you are ultimately in a much better position to track sales.
This plugin also offers:
Track shopping carts abandoned by guests
A record of all abandoned carts
Two email template layouts
SMS and Messenger compatibility
4. WooCommerce Coupon Box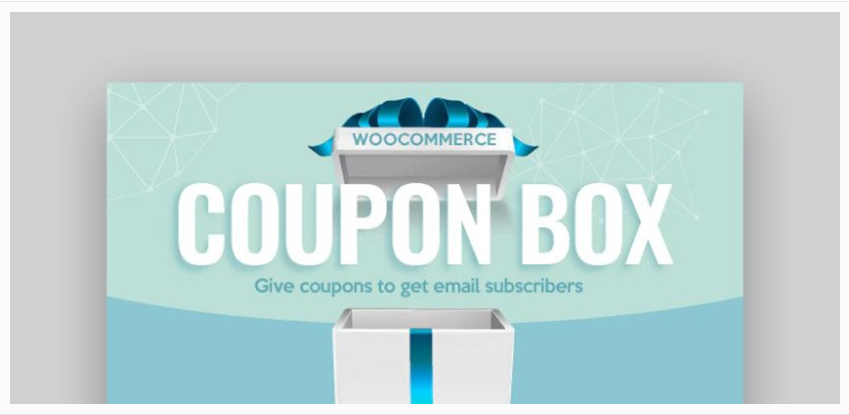 The WooCommerce Coupon Box is a great way to build your WooCommerce Mailchimp subscribe list. With the Coupon Box, you can quickly launch coupon pop-ups based on different triggers. Easy to use and packed with powerful features, this one is a must-have in any WooCommerce store.
5. WooCommerce Mailchimp Discount

This plugin can give your WooCommerce store a subscription pop-up that will ultimately be quite helpful in building an email list – simply because with this plugin, you can give your new subscribers a coupon code!
6. SureTriggers

SureTriggers offers seamless integration between WooCommerce and MailChimp, streamlining your e-commerce marketing efforts. With SureTriggers, you can effortlessly synchronize customer data and purchase activity from your WooCommerce store to your MailChimp account. This enables you to create targeted email campaigns, segment your audience, and provide personalized product recommendations.
For instance, when a customer makes a purchase on your WooCommerce store, SureTriggers can automatically add them to specific MailChimp lists based on their purchase history. You can then send tailored follow-up emails, such as order confirmations, shipping updates, and post-purchase surveys.
Moreover, SureTriggers can trigger automatic email campaigns based on customer behaviors. If a customer abandons their cart, SureTriggers can send them a reminder email through MailChimp, including their abandoned items and an incentive to complete the purchase.
SureTriggers enhances your WooCommerce and MailChimp integration, enabling you to nurture customer relationships, boost conversions, and drive sales by delivering targeted and timely email content.
WooCommerce Mailchimp Integration
To use MailChimp for your WooCommerce store, you will first need to create a MailChimp account.
Setting up your Mailchimp Account
When you sign up for a Mailchimp account, you'll need to enter your name and email address and click the activation link in the email sent to you subsequently. This will activate your Mailchimp account.
When you return to Mailchimp upon activation, you'll need to input your profile details, such as your website and physical address, and connect your social media accounts. At this stage, you will also have the option to connect your WooCommerce store to Mailchimp.
Setting up your audience
Mailchimp uses your setup details to generate your audience for you automatically. You can edit your default audience settings whenever you need to. Mailchimp also provides you with several helpful audience management tools for better audience settings and management.
Customizing your signup form
If you do not have contacts, Mailchimp will automatically generate a signup form for your audience. You can post on your website or Facebook page and start gathering contacts right away.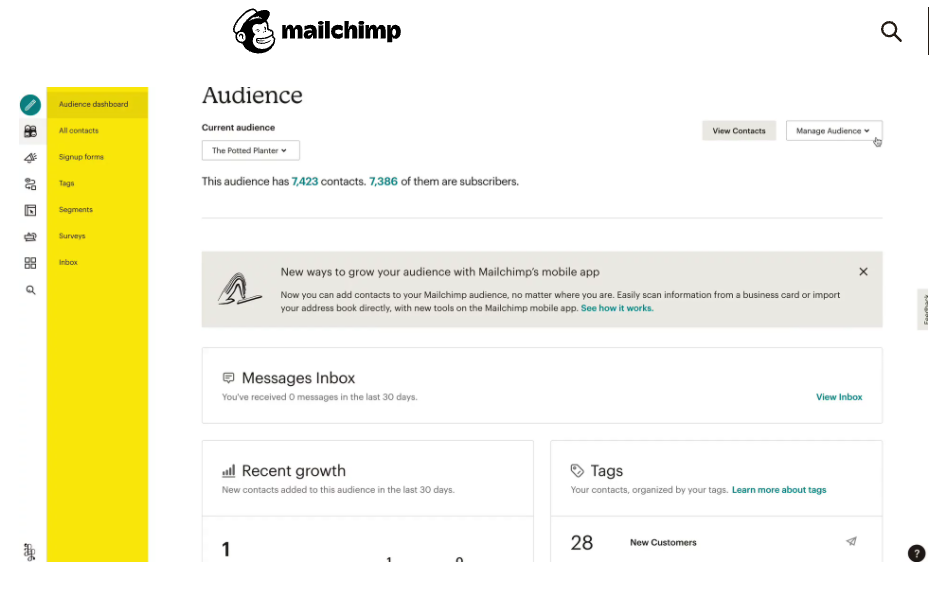 Creating a campaign
The next step is to create your campaign.
Connect or Disconnect Mailchimp for WooCommerce
Before you install Mailchimp, you will need to remember a few things.
This plugin needs WooCommerce installed and activated in WordPress to work.
Your host environment must meet WooCommerce's minimum requirements – including PHP 7 or greater.
It is recommended that you use this plugin in a staging environment before installing it on production servers.
In the data sync process, Mailchimp for WooCommerce syncs the customer's first name, last name, email address, and orders.
If you decide to use Mailchimp's Order Notifications automation, you'll need to disable your notifications in WooCommerce to avoid sending repetition of emails to your customers.
The pop-up forms and product retargeting emails by Mailchimp require Mailchimp for WooCommerce 2.1.10 or later.
It should be kept in mind that WooCommerce customers who haven't signed up for marketing emails will appear as non-subscribed contacts. You can send transactional emails to them and use ad campaigns as a marketing strategy, but these cannot be exported.
After you have synced your WooCommerce, you will have access to Mailchimp's e-commerce features.
This integration is compatible with our API version 3.0
How to delete Mailchimp for WooCommerce?
You may want to disconnect or deactivate Mailchimp for WooCommerce, and then reinstall it.
To do that,
Log in to your WordPress Administration Screen.
In the left navigation panel, click Plugins, and choose Installed Plugins.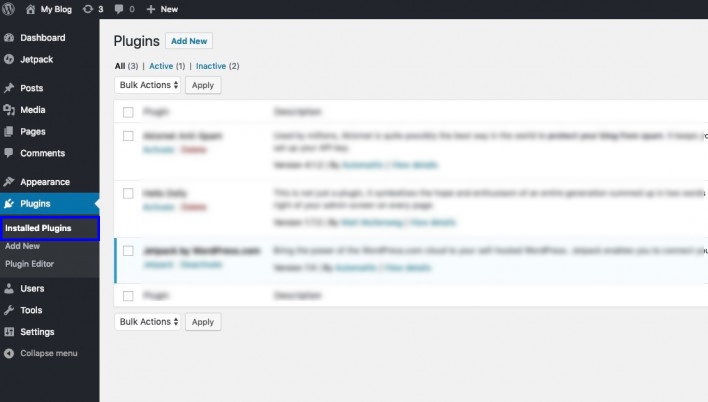 Find the Mailchimp for the WooCommerce plugin, and click Deactivate.
Click Delete.
In the confirm delete pop-up, click OK.
Reinstall the plugin.
Once you reinstall the plugin, all of your eCommerce store data will be added again to your Mailchimp account.
FAQs
What is Mailchimp?

Mailchimp is a comprehensive marketing platform that helps you to manage and interact with your customers and generate leads in the process. Mailchimp prides itself on aesthetically designed campaigns by organizing marketing data.
Is Mailchimp good for WooCommerce?

When you connect your WooCommerce store to Mailchimp, you unveil opportunities that can help you increase online sales and drive conversion. Mailchimp's all-in-one platform makes it extremely simple to build and manage multi-channel marketing campaigns and seamlessly syncs with your WooCommerce platform.
Does Mailchimp integrate with WooCommerce?

Yes, Mailchimp integrates with WooCommerce with the help of different Mailchimp for WooCommerce plugins.
What is Mailchimp for WordPress?

This plugin helps you grow your Mailchimp lists and use it to write better newsletters through different methods.
Is Mailchimp a free download for WooCommerce?

Mailchimp for WordPress is a completely free plugin. Once you activate the plugin and get your API keys from Mailchimp, your Mailchimp data will be available within the plugin's settings screen.
How do I generate my Mailchimp API key?

If you want to integrate your Mailchimp account, you will, in all likelihood, need to generate an API key. Users with Manager or Admin permissions can generate and view their API keys.
Is there a WooCommerce plugin to monitor key reporting metrics?

Yes, WooCommerce has recently launched a new WP Dashboard for WooCommerce. This WordPress dashboard can manage all key reporting metrics for you on your WooCommerce store.

Tracking performance with data and statistics, analytics, and reports is a crucial feature of this WordPress Admin Dashboard. Online store owners can view charted data directly from the WooCommerce Dashboard through 14 different data points and select any chart to load the associated report for a deeper analysis.
Is there a WooCommerce plugin to monitor key reporting metrics?
Yes, WooCommerce has recently launched a new WP Dashboard for WooCommerce. This WordPress dashboard can manage all key reporting metrics for you on your WooCommerce store.
Tracking performance with data and statistics, analytics, and reports is a crucial feature of this WordPress Admin Dashboard. Online store owners can view charted data directly from the WooCommerce Dashboard through 14 different data points and select any chart to load the associated report for a deeper analysis.
Wrap up
When you connect a powerful marketing tool like Mailchimp to your WooCommerce store, you unlock features that ultimately help you drive and optimize conversions rate, increase revenue potentials, increase traffic to your online store, and drive repeat purchases.
Mailchimp not only helps you increase traffic to your site; With their Customer Relationship Management (CRM) features, you can start building stronger relationships with your customers by providing them with content they can relate to.
Do you use Mailchimp? Let us know your experience with Mailchimp.