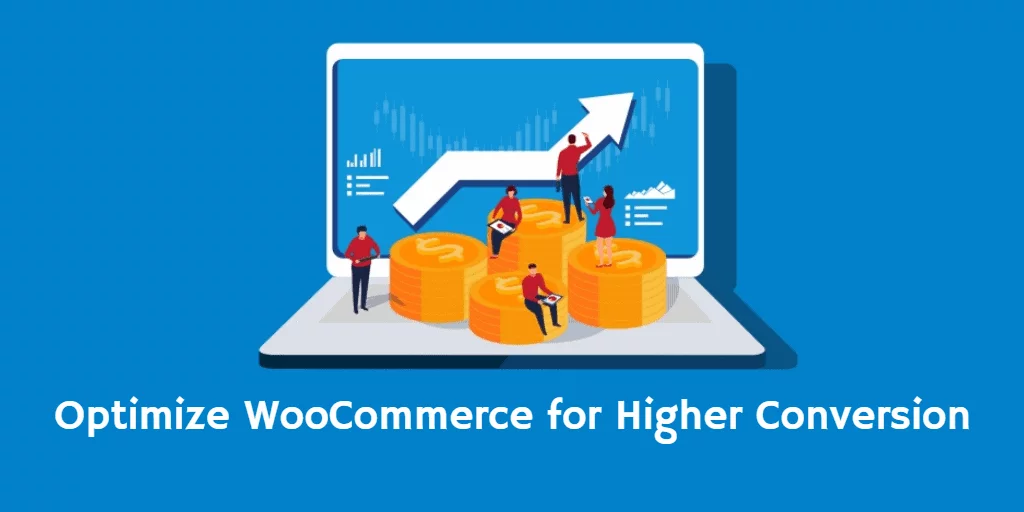 How to Optimize WooCommerce for Higher Conversion Rate
I assume, you have set up a WooCommerce store, found a great host, followed SEO best practices, optimized your product pages, kept your database in top order, and started selling like a pro.
You started to get traffic, and people love visiting your site. However, your sales are not increasing the way you expected, as you noticed many people looking up your store.
What is the problem here? Though people are visiting your store, very few of them are doing what you expected them to do on your site. Your conversion rate is taking a severe hit.
Several strategies that will help you to optimize your WooCommerce store for higher conversion rate will be discussed in this article.
Before that, let's take a quick look at what is the conversion rate and how to calculate it:
The conversion rate is the process to convince more people on your website to take action. You may want people to make a purchase, in case you have an online store. It can also sign up for a newsletter, ask for a free consultation, and request a free quote.
It is the rate at which a user performs a conversion goal divided by many sessions. Assume, a user visited your shop four times a day, and this will be considered as four sessions. The user made purchases in the last two sessions. Here the conversion rate will be 2/4, which is 50.
Keep in mind that, only when your store has multiple products and users can purchase in each session, that time calculating conversion rate makes sense based on sessions. But in place of one subscription, you may want to use a unique visitor to calculate conversion rate.
One more example, you are selling t-shirts on your online store and your store got 10,000 unique visitors last month, but 200 users purchased t-shirts from your store. So, the conversion rate for last month is 2 (10,000/200).
Conversion rate optimization can be applied to the people of the following phases of the purchase process-
Discovery: those who want to know about your brands and learning about your products and services.
Choosing: those who are taking the next step to make a purchase or visiting your website's landing page.
Purchasing: those who have taken the final step and purchased from your eCommerce store.
During these stages, people like comparing products look for better services or support, and take their time before making final decisions. So, optimizing the WooCommerce store for higher conversions is crucial, if you want to generate more revenue and boost your sale.
To improve the conversion rate of your WooCommerce store, some suggestion from the experts are given below:
Help the customers know about your products
When talking about improving conversion rate, this step is one of the most right steps where you need to work. You need to let your customers know about your products. Your product description needs to contain all the unique and essential functionalities of the product.
In the same way, the navigation for your site needs to be smooth for customers to find the products quickly, that they are looking at your store.
Make your WooCommerce store searchable
Optimizing your site for SEO can make it easy to find your online store in search results, but it's not enough. You should make a noticeable search bar to your site. That will be easier for your potential customers to find a product.
These best practices should be followed to guarantee the ultimate user experience:
Provide a way to perform multilingual searches.
Make search available within product pages.
Enable autocorrect and autocomplete to make suggestions and to avoid spelling mistakes.
Saved searches need to be enabled. So, customers can come back and remembered what they viewed in the choosing stage.
Make your product pages more informative and attractive
To make sure customers are not leaving from product pages, your product detail pages need to be redesigned in top quality. You may need to redesign your product pages if your analytics insights are pointing to a large number of exits from that page.
Let customers know that your site is secure
One of the biggest concern of eCommerce customers is the security of transactions. Tell your customers actively about the safety of your site and what steps you have taken to protect their data. To improve the conversion rate in the long run, you need to build a reputation of trust.
When you set up SSL on your site and display security badges on checkout, it can convince customers that the site is enough secured.
Include reviews and testimonials
In eCommerce conversion, product reviews are differentiating factors. When eCommerce customers prefer to make a purchase decision, the majority of them go through customer reviews of a product.
It is not easy to get reviews on your site consistently. You may have to work hard for that. Experts suggest that, when you are asking for a customer review, do it at least 24hours later then the product reached the customer.
Tools that will automatically list products on your store
It's easy to find a plugin for your store when you are using a common platform. You can use the 'WooCommerce Product Feed' plugin for your WooCommerce store.
This plugin is to generate product feed and automatically update product information into the feed file according to the given schedule and also to sync your product to different shopping engines.
Several factors might affect the conversion rate on your WooCommerce store.  Track the factors mentioned above to improve the conversion rate of your store.