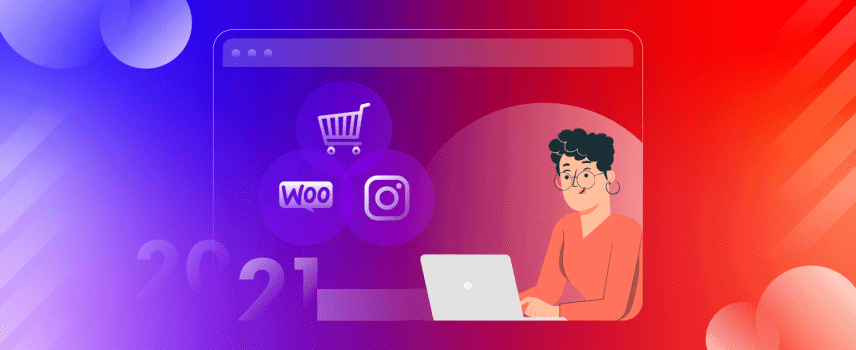 Why WooCommerce Instagram Product Feed is Essential For Your Ecommerce Business in 2023
We live in a changing world. The technological revolution was supposed to change our lifestyle, but due to Covid 19 pandemic, our online presence has increased significantly. Online platforms are enjoying massive growth under this situation.
You may hear about lots of platforms to have significantly expanded their market share. Social media platforms and online shopping are also benefited due to the changed situation.
Instagram is a leading social media platform with more than one billion monthly active users. WooCommerce Instagram feed can be beneficial to boost the sales of your online store.
The boundaries of social media platforms are redefined. Though Facebook and Instagram are social media platforms, they can highly impact your business too. Running an Instagram shop or catalog can have a higher contribution to your online shop compared to anything else.
Due to many monthly active users and excellent features, most businesses are interested in maintaining Instagram shopping. If you are aware of the current business trends, you cannot ignore this too.
You have to agree that the WooCommerce Instagram feed is an essential part of promoting your products among millions of potential customers.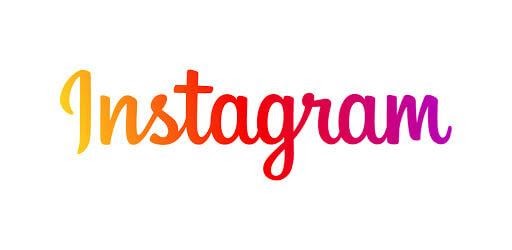 As an online store owner, you must always be looking for a way to improve your business and keep a close eye on beneficial modern trends. You must have heard about the power of Instagram to boost your business.
If you still have confusion about how Instagram is suitable for your business, we will clarify this for you in this post. Instagram feed WooCommerce can be the missing piece of the puzzle that your business is currently lacking.
The power and benefits of Instagram
We have already shared that Instagram is one of the most powerful and essential social media platforms with its one billion-plus monthly active users. If a marketer is not still using this fantastic platform, then he/she is missing the benefits of this fantastic platform.
It does not matter whether you are dealing with the marketing and social media presence of a big corporation, a small business, or promoting your brand; Instagram is a must-have social platform for you. Let's get to know why Instagram is an underlying choice for your WooCommerce store.
Some benefits that you can get from Instagram are listed below:
Instagram is a platform for storytelling
Visual content can highly boost your marketing efforts
Instantly reach lots of potential customers on Instagram
Engage with your community
Instagram is getting rich with more consumers and businesses
Instagram offers easy targeting of your audience
Gather in-depth insights on your audience
Instagram is a platform for storytelling
People love Instagram due to its ability to tell stories. We all love stories, and we have a deep connection with stories. We are raised with stories, and in our lives, stories play a significant role.
Storytelling is one of the oldest entertainments. Our connection with stories is much more than we can think of.
Stories are proven to be highly effective in creating an emotional connection with your audience. Instagram shopping makes it easy to share your WooCommerce store products in the form of stories.
WooCommerce Instagram feed helps you add your product tags with the stories that you share with your audience.
People love the visual appeal of Instagram. Visual content is one of the best ways to make a strong connection with your customers and lay the path for a potential long-term relationship.
Customers that are not only attached to the products that you are selling are the best. It has been an ancient marketing strategy to create a strong connection with customers.
It is suggested that you cannot be a push too much with your product promotions. Rather than that, you need to include your products in the stories you constantly share with your followers. Instagram feed WooCommerce powers you to do this with ease.
Visual content can highly boost your marketing efforts
Images are compelling. A text-only social media post is not much effective compared to a post with images. People love posts with beautiful and engaging images attached to them. Instagram is built for visual storytelling.
It helps marketers create a strong engagement with their customers and keep coming for more.
Apart from creating engagement, Instagram also helps create a substantial brand value for your business. Branding is one of the essential steps to help your business secure a strong position among your customers.
Regular posts on Instagram from your business profile ensure your business's proper exposure and create a strong brand for you.
Instantly reach lots of potential customers on Instagram
The monthly active users for Instagram are constantly rising. Instagram harbors lots of potential audiences for your business. When you make a post and tag your products on the post using WooCommerce's Instagram feed, you can reach millions of audiences and potential customers with the relevant hashtags.
When the users of Instagram search for specific hashtags, they will discover your post and products. Eventually, they will find your store and make a purchase. Apart from that, targeted ads are also highly beneficial to reach the desired audience.
Engage with your community
Every business has its customer base and community. It isn't easy to maintain a proper connection with the community except for a well-managed social media account.
Regular posts on social media will attract your community to be connected with you. You can also connect with your audience in the comments to make them feel loved.
This will have a higher impact on how your customers interact with your business and what they expect from you. If you adopt a proper social media strategy on a platform like Instagram, you can build a long-term solid connection with your customers.
Instagram is getting rich with more consumers and businesses
Among the highly growing social media platforms, Instagram is another leading one. Its monthly active users are increasing every day. More potential consumers are joining this platform each day. The fact is, your competitors are most likely already leveraging the benefits of this platform.
Additionally, more businesses are joining the platform to help boost their business. As a result, Instagram is getting rich with audiences and business accounts. Any business that does already have a strong Instagram presence is already falling behind in the ever-rising competition.
Instagram offers easy targeting of your audience
You must already be spending a lot to promote your business with ads. If you fail to target the right audience, then you are wasting your money. Displaying ads to the wrong group of people will not bring any benefit to your business.
Like Facebook advertising, Instagram also offers a powerful targeting ability to reach the right audience.
There are lots of criteria that you can use to target your audience. You can target your audience with features like location, demographics, interests, behavior, and lookalike audiences. Thus your marketing efforts are multiplied with this platform.
Gather in-depth insights on your audience
It is essential to have insights into your audience. Without understanding your audience, all your efforts may go in vain. If you know who your audience is, what they want from you, what they like and dislike, you can reap more benefits from them with your marketing efforts.
Instagram can offer you everything that you need to understand your audience. If you do the research and follow the popular hashtags, you can reveal more about the desires of your target audience. Such insights can transform your reach and business growth.

CTX Feed comes as a one-stop solution for your product feed generation and management needs. With over 100 supported platforms and pre-built templates, you can target and create product feeds for your desired platform in the shortest possible time.
CTX Feed is the best solution because it has support for the leading global and regional product promotional channels. As a result, you can target your desired customers without wasting time. The plugin comes with lots of features. It is most likely that all your desired options and features are already present in it.
WooCommerce Instagram feed can help you maintain your Instagram shopping account with the desired ease. You have to tag the products from your Facebook catalog to Instagram posts. CTX Feed offers the most professional and convenient way to maintain your product feeds.
With regularly scheduled updates, you can offer the most updated product information to your customers. If you want to know how to link the Instagram shop with WooCommerce, you will find this post very beneficial.
Additionally, there is another step-by-step guide on the setup and optimization of your WooCommerce Instagram shop.
CTX Feed is regularly updated to address all the recent changes on the product promotional channels. You can rely on this outstanding tool to reduce your manual work and bring ease to your life. Moreover, it will also help secure a higher profit from your WooCommerce store.
WooCommerce Instagram feed is a proven way to give your business a significant boost. With CTX Feed, it becomes straightforward to manage the WooCommerce Instagram Feed.
There is a premium version called the CTX Feed PRO with more advanced features and filter options to customize your feeds as you wish. Get the basic version of CTX Feed from this link and create your first WooCommerce Instagram Feed.