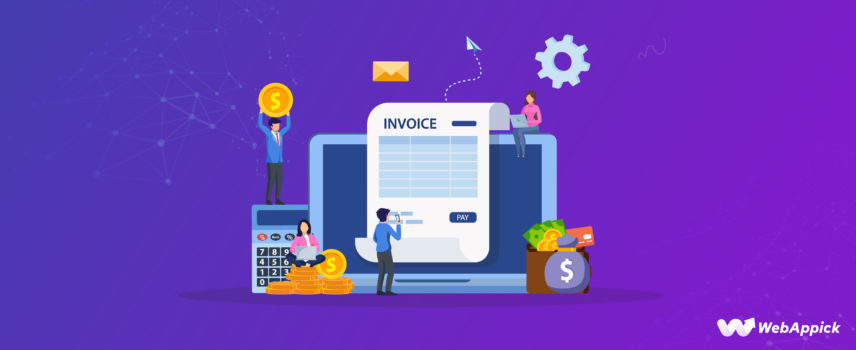 Powerful WooCommerce PDF Invoice and Packing Slips Plugin
You may need a WooCommerce PDF Invoice and Packing Slips plugins to manage the process of creating and printing invoices efficiently and automatically for your WooCommerce store.
In this article, some of the best plugins which may help you with WooCommerce PDF Invoices and Packing Slips will be discussed. Also, you will get to know about their features, links to the free and premium versions, and cost.
You know the value of continuing with quality in all aspects that you deal with when you are running an eCommerce store. The critical element of your store's daily existence is to generate and provide professional invoices to your customers.
WooCommerce is an essential option to manage almost everything and can be an excellent choice to maintain an eCommerce store.
If you are not good at coding, then most possibly you can't either customize or manage core functionalities. So, getting a plugin will be the right decision for you.
Best Practices to Create Invoices on your WooCoomerce Store
Are you running a WooCommerce store? If you are running, most likely you would want to design invoices too. Industry experts often suggest a few points. It's good to keep in mind these points. Few compilations are given below:
When creating an invoice, you should make it clear what exactly it is. There are different types of invoices, such as Pro-forma invoices, credit memos, self-billing invoices, etc.
It can also be a Commercial Invoice that is a customs requirement for any international shipping. You should name it on your store based on the nature of the document.
Invoices can be essential documents for your bookkeeping requirements. A proper numbering pattern would help you to organize them better. Generally, eCommerce store owners follow a sequential numbering system to organize chronologically.
Furthermore, you can add prefixes or suffixes to the number to make it more effective. Many WooCommerce plugins to create PDF invoices offer an option to customize the numbering system is mentioned in this article.
You have to include proper information about your business when you generate an invoice on behalf of your WooCommerce store. It means you probably have to mention your address, brand name, registration codes, and any required tax.
You need to include the information of the customer on the invoice. Most eCommerce stores will list the name, address, and email id's of their customers in the invoice.
A clear description of the price
An invoice includes several details that depict the details of the transaction like the product name, quantity, price, etc. you can mention other information like taxes, shipping charges, handling fees, etc. Coupons, discounts, etc. also need to be specified in the invoice where applicable.
You can generate invoices before and after transactions. You should mention all available payment options if an invoice is generated before payment. You can specify the payment method used by the customer for invoices generated after the payment.
Have a look at one of the Powerful WooCommerce PDF Invoice and Packing Slip Plugin that can be helpful for your WooCommerce store –

Finally, an efficient WooCommerce plugin is available for your WooCommerce store to generate PDF invoices and to meet all your requirements. The Chalan (PDF Invoice and Packing Slip) plugin enable you to attach PDF invoice to the order confirmation mail that you send to your customers.
This PDF Invoice and Packing Slip plugin is fully customizable and easy to download. Chalan plugin generates your invoice when orders are created, and a basic template is included that can be printed and downloaded if required.
Chalan generates your invoice when orders are created and includes a basic template that can be downloaded and printed as needed.
Features:
There are lots of great features that come with this plugin, a few of them are given below:
1. Multiple Invoice Template: Different people have a different choice of design. In this plugin, you will find different designed templates available. You can choose any template to use for your documents.
2. Paid Stamp: If you want, you can include Paid Stamp in your invoice. Paid Stamp indicates that the bill is already paid. You can select any of the Paid Stamp from the given list of this plugin and mark invoices as paid.
3. Signature Attachment: This plugin allows you to attach your signature with invoices. Just click on the upload signature option in the Invoice section to upload the signature that you want to show in the pdf invoice.
4. Bulk Invoice Download: You can download an individual invoice or specific invoice or the complete invoice. You can select from which date to which date you want to download Invoice and Packing Slip.
5. Currency Code: displaying currency code will make it easy for you to understand which currency is used. For example, for 'US dollar' the symbol will be displayed as '$' sign.
6. Payment Method: this feature will help you to understand the payment method used while purchasing a product.
7. Email Attachment: automatically attach PDF invoice to the email address that is used for buying a product. You can attach multiple WooCommerce email types with PDF invoices.
8. ID/SKU Display: displaying ID or SKU will help you to identify a product quickly. This plugin provides the option to show ID or SKU in your invoice.
9. Date Format: There is no official standard for the numeric date format. The traditional format is widely used. In settings, you can select a different date format based on your need.
10. Bulk Invoice Generate: the plugin has the feature to generate PDF invoices or packing slips in bulk.
Email PDF Invoice: based on order status changes, it automatically sends WooCommerce PDF invoices to customers.
11. Multilingual Support: Take advantage of this plugin, as it is WPML compatible. You can translate multiple languages.
12. Fully Customizable: the plugin allows you to customize HTML/CSS-based templates. It's fully customized PDF invoice table content which allows modifying line item columns and total rows. You can also customize invoice numbers, date formats, header image or logo, change the font, and easily add or modify footer content on the invoice and packing slips.
13. Full Tax Support: This plugin supports multiple tax classes (rates). Some countries require Total Excluding Tax, net amount, tax rate, and tax amount, which you can display on the invoice optionally.
15. Automatic Backup on Dropbox: for every new save, you can make a synchronized backup copy of your PDF invoices.
16. Create Pro Forma Invoices: you can get the pro forma invoices for all new orders and also any changes made to the orders.
17. Manage the Refunds: the plugin helps to generate a credit note status for each refunded order. It enables sending credit notes and canceled PDF invoices.`
18. Automatic Reminder: enables to send remainder email configurable automatically, within a specific period and displays a payment due date.
19. Seller and Buyer Details: You can insert seller company name, company details, and other details. Allows you to upload logo images and also there is an option to resize the logo on the invoice. Advance buyer details block editor is also available to match any possible formats.
There are plenty of features that come with the Chalan plugin. The premium version of the Chalan plugin is $39.00 / year for a single site.
Printing invoices or documents can be a hassle if you are managing a WooCoomerce store. Many active plugins are available to make your work easy. The entire process of generating and sending invoices became much more comfortable for store owners with the help of WooCommerce PDF invoices and packing slips.
You can work to develop the brand identity for your store with great customization options with brand plugins. To know more about the value of branding for your online store, read this article on WooCommerce Brand Plugins.