You may need a WooCommerce PDF Invoice and Packing Slips plugins to manage the process of creating and printing invoices efficiently and automatically for your WooCommerce store.
In this article, some of the best plugins which may help you with WooCommerce PDF Invoices and Packing Slips will be discussed. Also, you will get to know about their features, links to free and premium version and costing.
You know the value of continuing with quality in all aspects that you deal when you are running an eCommerce store. The critical element of your store's daily existence is to generate and provide professional invoices to your customers.
WooCommerce is an essential option to manage almost everything and can be an excellent choice to maintain an eCommerce store.
If you are not good at coding then most possibly you can't either customize or manage core functionalities. So, getting a plugin will be the right decision for you.
Have a look at some Powerful WooCommerce PDF Invoice and Packing Slip Plugins that can be helpful for your WooCommerce store –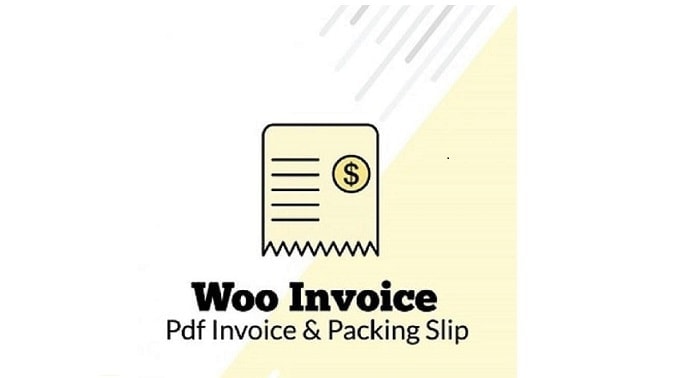 Finally, an efficient WooCommerce plugin is available for your WooCommerce store to generate PDF invoices and to meet all your requirements. The Woo Invoice PDF Invoice and Packing Slip plugin enable you to attach PDF invoice to the order confirmation mail that you send to your customers.
This PDF Invoice and Packing Slip plugin is fully customizable and easy to download. Woo Invoice plugin generates your invoice when orders are created, and a basic template is included that can be printed and downloaded if required.
Woo Invoice generates your invoice when orders are created and includes a basic template which can be downloaded and printed as needed.
Features:
Easier to set up and track invoices
Customizable invoice number format
Preview before printing capability
Generates sequential invoice numbers automatically
Customizable invoice number and shipping list template
Enable to show signatures and product images on the invoice
Multiple WooCommerce email types can be attached
All invoice texts can be customized seamlessly
Allow you to modify the header, footer, disclaimer, shop data, etc
Automatically paid invoices are marked as paid.
Option for additional fields like refunds, discounts, tax rates, etc
WooCommerce Subscription and WPML compatible.
There are plenty of features comes with Woo Invoice plugin. The premium version of Woo Invoice plugin is $59.00 / year for a single site.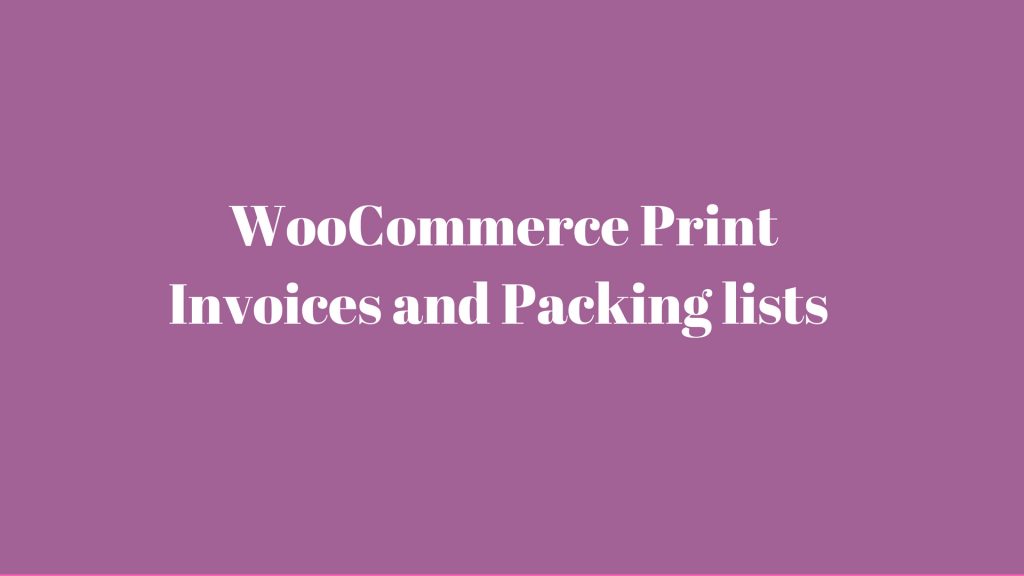 WooCommerce Print Invoices and Packing list plugin makes it easy for you to print documents for orders from the orders page directly while editing orders, and from the My Account page, it allows the customer to view invoices.
Features:
Flexible for both users and developers
Easy and flexible to customize your documents
Easy to adjust font sizes, colors, and other appearance settings
Organized pick lists and packing
Include customer notes or exclude virtual items
Category organized pick lists
Email packing list to shop admins for new orders
Use WooCoomerce order numbers or sequential invoice number
Filter orders by printed / not printed
To buy the premium version of this extension, you have to purchase it for $49 for a single site.

A PDF invoice to the order confirmation emails sent out to your customer automatically by this WooCommerce extension. Not only has it includes a basic template, and also there is the possibility to create or modify your template. On the other hand, you are allowed to print invoices or download packing slips from the WooCommerce order admin.
Features:
Generates and Downloads PDF invoices
It contains HTML/CSS that allows customizing invoice template
Sends packing slips or new orders to your printer automatically
Invoice download from My Account page
Advanced and stylish template
Attach invoice PDF to WooCommerce emails of your choice automatically
Available in different languages
Sequential invoice number with custom formatting
There is a free version of this extension, but they offer several related premium extensions. The professional version will cost you €54.00 for 1 site license.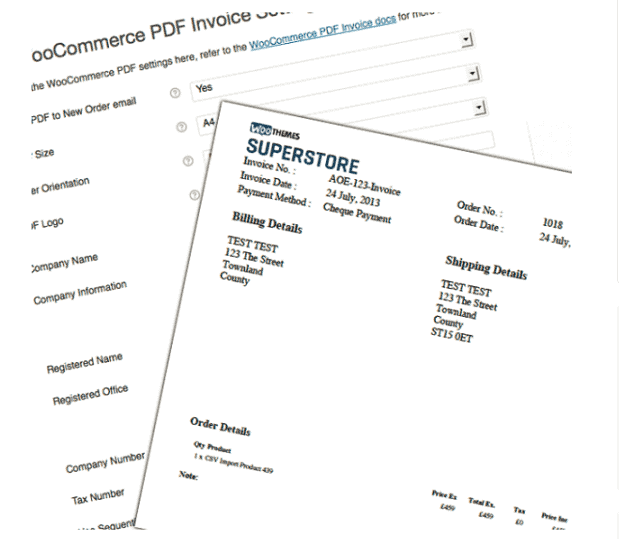 The 'PDF Invoices' WooCommerce extension helps you on creating PDF Invoices automatically and attach it to the mail that you send to the customer. You have the option to choose to send the mail when order status is 'completed' or 'processing.' If necessary, then you will be able to download or resend the PDF invoice from the back end of the store.
Features:
You can customize the invoice template
Sequential invoice numbering
Include relevant information such as logo or tax information
Add or remove columns from invoice template by filtering
The date and invoice number format is customizable
Add logo image to PDF
From the order list, download or resend the invoice
Using a filter, add or remove columns from the invoice
Customize the date and invoice number template
Single site subscription of 'PDF Invoices' is available for $79 with 1-year support and updates.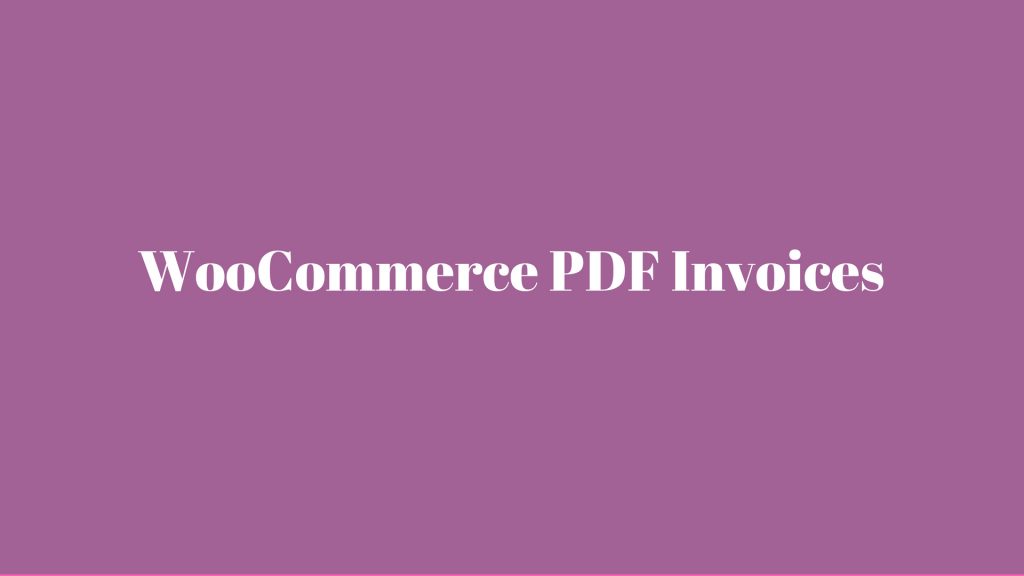 The WooCommerce PDF Invoice plugin helps to connect to Dropbox, OneDrive, Google Drive Egnyte, etc. It is a highly customizable invoice template that can be used for your WooCommerce orders. It also helps with automatic as well as manual attachment to any customer's email of your choice. Also, an invoice can be marked as paid.
Features:
Generating PDF packing slips
Create or delete PDF manually
Mark invoices as paid
Sends invoice of the customer to multiple recipients
Let customers decide on checkout
Invoice download option in My Account page
Automatic PDF attachment and invoice generation
Highly customizable and multiple clean PDF invoice template
If the free version of this plugin does not meet your requirements, then you can upgrade to the premium version for $49 up to 1 site.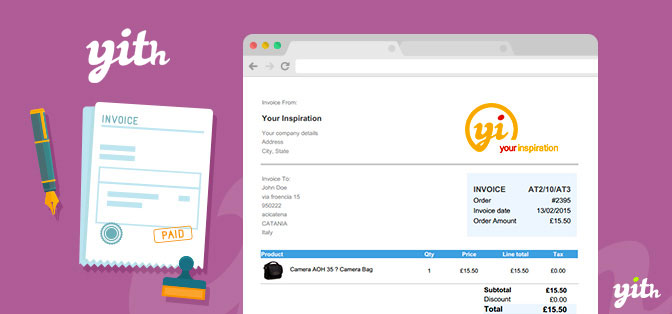 The YITH WooCommerce PDF Invoice and Shipping list are created to help you to generate PDF invoice of your orders automatically. You won't have to be stressed for your invoices since it can be automatically generated with customize option.
Features:
Helps with automatic backups
Able to save a copy to Dropbox each time an invoice is created
Enables tracking any changes to the document
Options to insert tracking code into the delivery note
Options to insert tracking code
Manage company name and logo
Allows to edit documents from the option panel
Supports in many different languages
If your requirements are not fulfilled with the free version, then you have to buy the premium version which may cost €69 for a single site.
For multiple eCommerce documents including invoices, this is another great plugin you can try. This plugin helps you to print and customize invoices, shipping labels, delivery notes and packing slips. As compared to its competitors, this plugin has extensive options and easy configuration.
Features:
Automatically generate all documents that are required to process your orders
Based on order status, sends WooCommerce PDF invoices to customers automatically
Allows to configure invoice numbering to packing methods to use
Option to assign order number as invoice number is available
Add conditions, return policy, footer and many more
Supported customizing third part tracking number
Enable to include additional filed on the invoice, check-out page, etc.
The premium version of WooCommerce PDF Invoices and Packing Slips plugin would cost you $59 a year.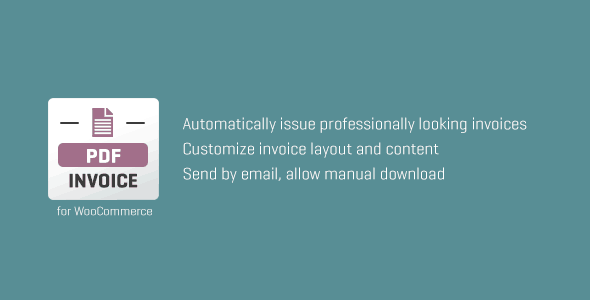 High quality, professional invoices can be generated automatically, and you can send that to your customers via email or download manually by this WooCommerce PDF Invoice plugin. This plugin is helpful for customizing the layout and content of these invoices.
Features:
Include or exclude tax fields
Able to generate an invoice automatically for each new order
An easy and simple way to manage invoices
Great features to access your invoices
Enable you to create invoices with accounting regulations
Tax fields can be handled based on the requirements of a country you are selling
The regular license for this WooCommerce PDF Invoice plugin will cost you $35 which includes 6-month free support.
Printing invoices or documents can be a hassle if you are managing a WooCoomerce store. Many active plugins are available to make your work easy. The entire process of generating and sending invoices became much more comfortable for store owners with the help of WooCommerce PDF invoices and packing slips.
You can work to develop the brand identity for your store with great customization options with brand plugins. To know more about the value of branding for your online store, read this article on WooCommerce Brand Plugins.