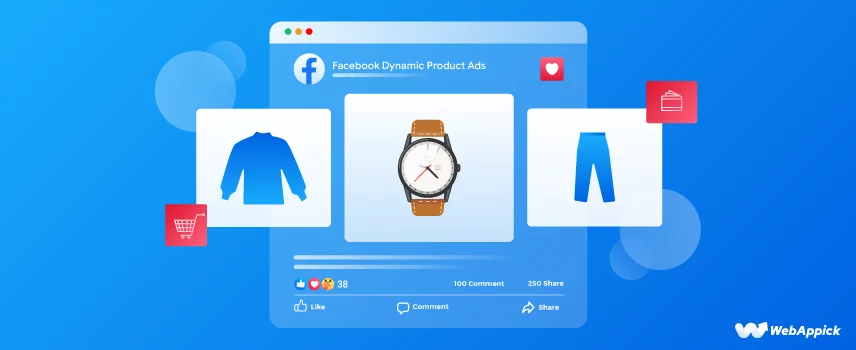 Benefits of Facebook Dynamic Product Ads
Advertising online has undergone a sea change in the past couple of years. Especially with the advent of social media, online advertising has begun to reach its limits in terms of user engagement. The attention economy is definitely in full swing, and traditional online advertising just does not cut it anymore. With all the various forms of promotion and advertisement online, it is difficult to stand out from the crowd to gain attention.
Facebook has been a great platform for advertising because it ensures high accuracy targeting of advertisements to users who will definitely find them interesting and relevant. This is miles better than traditional online advertising via Google or search engines where ads are displayed without any context. Facebook's static multi-product ads allow advertisers to promote multiple images, products, and links in one advert.
For the most part, however, the advertisement is still in the form of traditional adverts but on social media instead of other web pages. Facebook ads have been quite successful in driving traffic to the advertisers' pages but there is definitely a lot of room for improvement. It looks like Facebook has done just that with its Dynamic Product Ads.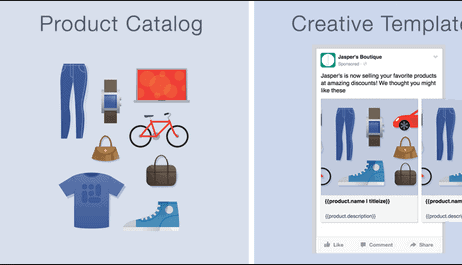 Dynamic Product Ads represent a paradigm shift in the way online advertisements are made. A comprehensive catalog of products is created and the platform automatically displays the appropriate advertisements to appropriate individuals. Dynamic advertisements can be completely device agnostic, meaning that they can be served to users irrespective of whether they are using a browser, a smartphone, or a tablet. Dynamic targeting of advertisements has been proven to be extremely effective at driving traffic. However, for retailers with a very large product portfolio, managing thousands of different pages is going to be cumbersome. Manually designing the different pages for each of the products so that they can be served as advertisements is very tedious work and not practical. Facebook Dynamic Product Ads gets around this by collecting the product-specific IDs when objects are viewed from the catalog. Therefore, ads can be served that are related and relevant to the particular products the user is interested in.
Automation has overtaken every little facet of human endeavor and is doing it faster and better. Digital automation, such as the case with Facebook's Dynamic Product Ads, delivers greatly improved performance with regard to relevance and timing. Click-through rates for dynamic ad products are very high compared to other forms of traditional online advertising. Dynamic product advertising can finally address the biggest disadvantage Facebook had when compared to its competitors like Google AdWords: the intention of purchasing.
Google AdWords has reigned supreme in online advertising because people search for things they want to buy, and AdWords serves up ads that are relevant to that. So, the user is already in the mental space to buy a product, thereby improving the chances that clicking through the ad will actually result in a sale. Facebook cannot guarantee such a situation where someone browsing through their newsfeed looking at pictures of their friends might not necessarily be looking to purchase anything, making ads on Facebook less effective than Google AdWords.
Dynamic Advertising is changing that, though. In addition to the ease of advertising using Facebook's platform, return on investment has increased manifold. Facebook has a better position on timing and can leverage its greater access to connections between users to be even more relevant to the user. Dynamic advertising also is not dependent on keywords or phrases, thereby expanding the scope of the original advertisement and sidestepping the ordeal of having to compete with other advertisers for keywords. Because Facebook advertising is not keyword-based by interest-based, proper data mining and result in better targeted and designed ads than could ever be possible with traditional online advertising or a keyword-based system such as Google AdWords.
Dynamic ads might need some initial technical work to set up, which makes them less attractive as an alternative to AdWords. However, once automation kicks in, dynamic ads offer a much better return on investment than almost any other online advertising available today.
Just a quick note, you can check our "Woocommerce Product Feed Pro" plugin for your woocommerce online store. This plugin will ensure the automation process and you could save tons of hours when you have this installed in your site.
The process begins with the product catalog, which will contain all the different details of your products in an XML or CSV file. This file is the database from which the platform will pull relevant data to serve to users as ads. Facebook also uses custom audience pixels to serve dynamic ads so as long as the same is installed on the target website or application, only a few modifications are needed to ensure that dynamic advertising works synchronously with the advertiser. Finally, creating a template for advertisements is required so that new custom ads need not be necessary for every different product. With a template ready, all separate advertisements are easy to develop and also retain a major unifying design language.
This slight technical work can instead be done via many WordPress plugins, a major one being WooCommerce Product Feed. This plugin is compatible with a number of merchants and is not exclusive to Facebook, and is used to generate the product feed that will automatically keep your inventory databases updated at configurable intervals. Product Feed can also be used to synchronize the database to a number of shopping engines such as Google Shopping, PriceGrabber, PriceRunner, Nextag, etc.
No other plugin exists that automatically generates product feeds for users so that they can use it beyond WooCommerce websites and boost their traffic and increase revenue. Product Feed plugin allows people with little technical knowledge and coding experience to implement advanced and cutting edge systems such as Facebook's Dynamic Product Ads with very little hassle. Product Feed comes with a ton of pre-designed templates for a number of shopping engines and can connect natively to more than a hundred different shopping sites and merchants. Feeds are delivered via HTTP or FTP according to the preference of the user; full encryption via HTTPS is also supported.
WooCommerce Product Feed plugin is available in both Free and Paid variants, the latter having some additional features.