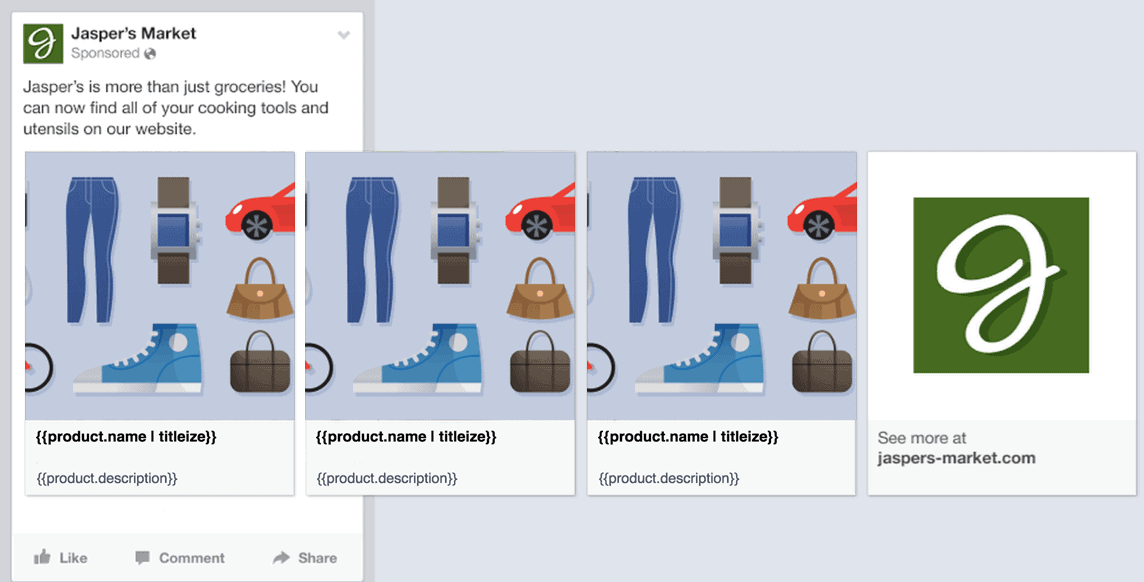 Facebook Product Ads to Boost Your E-Commerce Sale
With 1.39 billion active users, Facebook Ads have shown 152% ROI. This is the largest share when compared to any other social media ROI. Facebook ads have become the trendiest online advertising in recent times. For e-commerce owners, Facebook has become a blessing. It gives an easy way to target their customers which drives them back to the website. However, you would have to use certain tips and tricks.
Use Dynamic Product Ads
Dynamic Product ads have proven to be the best ROI strategy for any e-commerce website. With this, any hesitant customer gets to view a tailor-made ad according to their activity on the website. With these Dynamic Product Ads, you will not have to create separate templates. Instead, the templates will pull all the information.
Today, there are quite a few WordPress Plugins for WooCommerce which help eCommerce owners to showcase their products in Facebook Product Ads. One such Plugin is the CTX Feed Pro.
Improve Images
The researchers from eBay discovered that product images have impacted buyer's behavior. The CTR can also be predicted based on the image features. However, there are certain image elements that guarantee to increase or decrease CTR.
Install Conversion Tracking Pixel
This is a small snippet of code that tracks the customers' behavior on the website. Facebook can use the data to optimize your campaigns. Place this snippet on your checkout page. This way you can track the action of the people and also measure your ROI.
Find new customers with old customer persona
Facebook can help you find new customers based on your old customer's characteristics. Lookalike audiences are one of the highest performing target groups for the majority of the people. Apart from this, you can also use Facebook's demographic targeting options to find relevant new customers.
Communicate your brand story
People love a good story and if yours have impact people would definitely visit and make a purchase. People look for a connection rather than shopping. This will give you an opportunity to connect with the audience and build good relationships.
Use Video Advertising
Facebook's algorithm prioritizes video content. With a good video, your ads are more likely to rank on the top and find ways into people's feeds. People tend to watch more videos than simple scrolls for products.
Keep changing bids
The same bid will not work forever. Facebook bids are sensitive to changes in the marketplace and the same strategy will not always work. Something that works today, might not be profitable tomorrow.
Create a call to action button
This is one of Facebook's best features. Rather than keeping a simple button, Facebook lets you customize it depending on your needs. Many brands are not aware of it or do not make proper use of it. But, it can drastically increase your click rate.
Facebook is a great platform with new and better elements to provide each time. Be alert to the new changes Facebook brings and it can really change your rating and sales. Take advantage of the competition and get the first-mover advantage. The social media platform has changed the businesses of many, it is time to change yours!