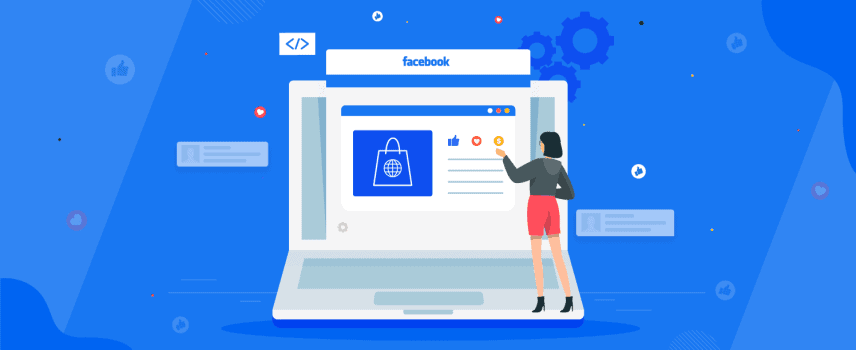 How To Setup WooCommerce Product Feed For Facebook Dynamic Ads
Let's start with an analogy. How much time on average do you spend on Facebook? What is the volume of the sponsored content you see during this time?
You should understand where we are going. Facebook is the most dominant social media site with billions of active users from all around the world. It has also become a very favorable platform for marketers to reach potential customers most conveniently.
Why should you fall behind with your marketing efforts!
Facebook comes with the incredible potential to upload and promote your products. We will share a step by step guide for setting up WooCommerce Product Feed for Facebook. Following this guide, you should notice a visible boost in your store performance.
The takeaways of this post:
How online shopping is changing
Insight on WooCommerce Product Feed for Facebook
Walkthrough the best method to create a product feed for Facebook
Example of a Facebook product feed (CSV format)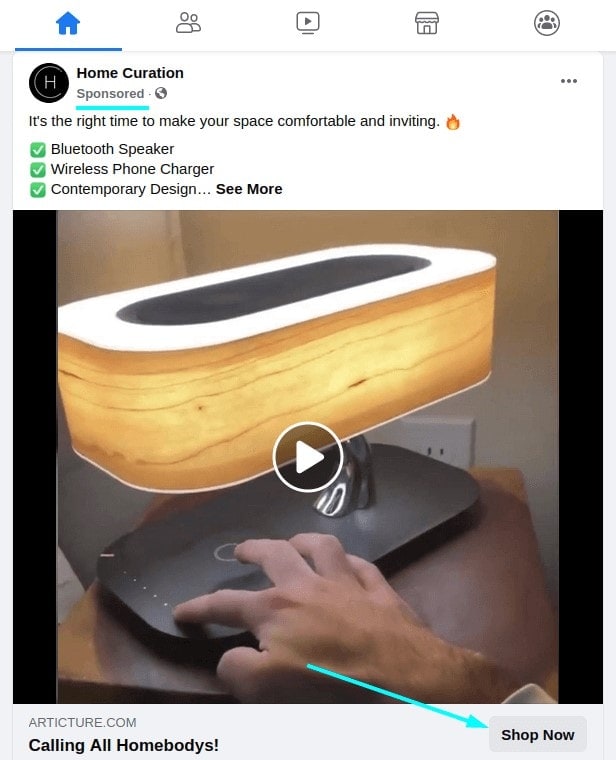 The future of online shopping
As a store owner, you should be glad to know that online shopping is growing fast. Lots of stores and new customers are being introduced to the platform each day. Due to the Covid-19 situation, online shopping was one of the most beneficial platforms. Lot's of new customers have gotten acquainted with online shopping during this time.
Apart from that, in general, lots of people are purchasing goods and services online. It is understood that businesses were able to provide customers a satisfactory experience from their online shopping. Shopping online will more or less become like shopping in person in the near future. So, if you own an online store, there are lots of reasons to get happy.
Online shopping will rise without any doubt, and the competition among business owners will also rise. So you need to prepare and adapt the best practices to stay ahead of your competitors.
A survey from 2018 estimates that around 1.8 Billion people worldwide have purchased goods online. Another study from the same year reveals that 63% of the shopping occasions begin online.
If you are an online shop owner from the USA, you will love to know that 69% of America's people have shopped online. Moreover, a minimum of 25% of people purchases online once a month. The majority of the customers bought clothing items online.
So as a store owner, you must prepare for both an increase in online sales and competition. For existing WooCommerce store owners, we are going to share a tool (WooCommerce Product Feed). We will share in detail how to setup WooCommerce Product Feed for Facebook Dynamic Ads to get an outstanding result.
A brief overview of Facebook Dynamic Ads
Using Facebook Dynamic Ads is an excellent choice to promote your business or products to an interested audience. It automatically displays your products or services to the audience who have already shown interest in your business/personal website, mobile app, or somewhere else on the web. Apart from that, Facebook also delivers your service or products to people based on their interest, intention, and action. The dynamic ads have similarities with other Facebook ads like a single image, carousels, stories, or collections. Facebook can deliver your ads to their other platforms like Instagram and Audience Network too.
WooCommerce Product Feed for Facebook at your aid
To begin with the Facebook Dynamic Ads, you must follow the regulations imposed by Facebook before your product gets approved in the Dynamic Ads. You need to provide all the necessary information in the right format to ensure approval and perfect results from the Dynamic Ads.
CTX Feed is a perfect choice for WooCommerce store owners as it will automatically generate feed files for your promotion on Facebook Dynamic Ads.
CTX Feed is a product feed manager for WooCommerce. It has support for 100+ leading merchant sites worldwide, including Google Shopping, Bing Ads, PriceRunner, Amazon, eBay, and Facebook Dynamic Ads. It has the potential to become your perfect feed generating and marketing companion.
Moreover, you can create an unlimited number of feeds and include an unlimited number of products in your feeds. There are multiple feed formats supported by WooCommerce Product Feed, and the intuitive interface is very easy to follow. Finally, it has a minimal learning curve so that you can focus on your goal more actively.

Setup guide of WooCommerce Product Feed for Facebook Dynamic Ads
Setting up WooCommerce Product Feed is reasonably simple. We are creating this guide to give you a perfect insight into how easy it is. We also want to ensure that you do not miss anything. So while creating your first product feed for Facebook, you can use this as a resource to validate your steps. To follow along with us and create your Facebook data feed for WooCommerce, you need to install the WooCommerce Product Feed on your site.
We highly recommend following our installation guide and the overview of the plugin to create a solid base. You can also follow this link to download the plugin and install it on your site. Finally, we hope you have WooCommerce Product Feed on your site and ready to create a Facebook product feed.
Creating your Facebook data feed from WooCommerce
You should notice a new menu item called CTX Feed on your site. Click on Make Feed (CTX Feed > Make Feed) to create a product feed for Facebook. You will be directed to a new window to set up your WooCommerce product feed for Facebook. You should find yourself in the Content Settings section. Below is a quick view of the interface.

In the Content Settings section, there are three necessary fields that you need to fill to create a product feed for Facebook. There are Templates, File Name, and Feed Type. The template section has lots of pre-built templates targeting various platforms. There is also an option to create your custom template.
First of all, select Facebook Catalog / Instagram template from the popular template section.
Right after selecting the template, you should find that the pre-built template is displayed for you. Next comes the File Name.
You need to name your file, and while naming, please ensure to enter a decent name. You can, of course, name anything, but your file name must be unique. Otherwise, you will end up overriding your existing feed file. As this is your first feed so consider the warning for future events.
Finally, Select a Feed Type from the drop-down. There are three options for this template (XML, CSV, TXT), and we are selecting CSV for this Facebook data feed for the WooCommerce demo.

The pre-built template should look like below if you are following along with us properly:

Important attribute values required by Facebook Dynamic Ads:
| | | |
| --- | --- | --- |
| Product Id | Product Categories | Regular Price |
| Product Title | Google Product Category | Sale Price |
| Product Description | Main Image | MPN |
| Item Group ID | Condition | Manufacturer/Brand |
| Product URL | Stock Status | Facebook Inventory |
There are seven sections under the Feed Config section of the template file. The required attributes changes based on your product type and the variation of the product. If you want to set the attributes manually, you will need to learn lots of details about them.
Setting them manually will be laborious, and there are chances for error. Using WooCommerce Product Feed will keep you on the safe side, and you will be able to create the most optimized product feed for Facebook. At the end of this post, we will share an example of a Facebook data feed.
Let's share an example of how it would be if you choose to create the feed manually by yourself. From the required attributes, let's say you are working with Stock Status. So, you need to set availability for your products to set them on Facebook Dynamic Ads perfectly.
When it comes to Stock Status, you can set the following statuses for your products:
In stock
Out of stock
Preorder
Available for order
Discontinued
By default, WooCommerce only offers In Stock and Out of Stock. So setting it all by yourself can be a challenge as some steps may require custom codes too.
The Feed Config section consists of 7 different input fields like WooCommerce feeds for Google shopping. The simple layout is beneficial to insert all the necessary information and get started quickly. Let's learn about the input fields in detail.
The input section of the Facebook template:
Facebook Attributes
Prefix
Type
Value
Suffix
Output Type
Command
Facebook Attributes: Under the Facebook Attributes section, you will find all the required and optional attributes required by the Facebook product feed. Creating a product feed for Facebook is really easy with this built-in template.
The list already includes lots of attributes that you may need. Additionally, there is an option to add more attributes to the list. Moreover, you can also remove an attribute from the list. If you do not want to include it in your Facebook data feed for WooCommerce, just click on the trash icon.

Prefix: Prefix gives you the liberty to add custom texts before the value. Depending on your requirement, you will find this very helpful for creating a brilliant product feed for Facebook.
Type: In the type section, you will find that there are Attribute and Pattern types. Those fields are already filled in for the pre-built options. If you need to add a new input Attribute, make sure to change the type properly.
Value: In the value field, all necessary information will be already filled in. You need to update them if necessary. There is no pre-selected category for the Google product category field; you need to select one from the dropdown list.
Apart from that, you need to change the Manufacturer[Brand] name. You will find your domain name inserted in the template. Change it if necessary.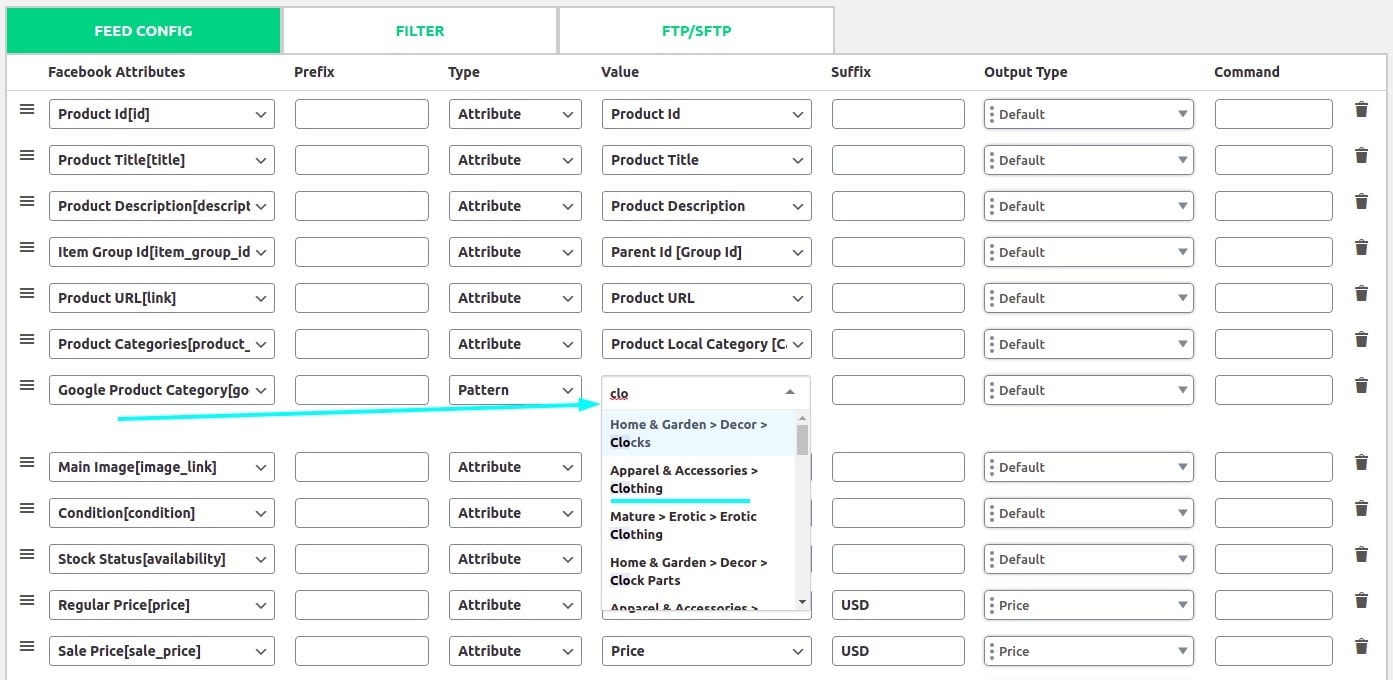 Suffix: Like the prefix, you can also add a suffix. You may leave most of the fields empty, but you need to add the right currency for the price section. By default, the plugin will take the currency you have set in the WooCommerce settings. We are using USD as our currency. Finally, both the regular price and sale price prefix is set to USD.

Command: This is the final input field. You can leave it empty or add your desired commands.
Highlights of the Filter Tab
You are done with the Feed Config section of our Facebook data feed for WooCommerce. Now we need to take care of the Filter section. The free version allows you to create your campaign URL for the WooCommerce product feed for Facebook. Our intuitive Campaign URL builder will help you create the campaign URL without any effort.
The Campaign Source, Campaign Medium, and Campaign Names are the mandatory fields that you must enter. Most importantly, the premium version adds more advanced filter options that you will really appreciate. We will share a brief highlight of the premium filtering options later.

FTP/SFTP Section
Finally, in the FTP/SFTP section, you need to enter the necessary information to upload and save the file to your server. The feed files that you create are saved in the wp-content folder of your WordPress installation.
Click on the Save at the right bottom of the page to create your WooCommerce product feed for Facebook.
You will get redirected to the Manage Feed section with a confirmation. BTW, if you make mistakes, you may get warnings for that. In case you have missed selecting a Google Product category, you will get a warning like the example below:

What is more in the premium version?
First of all, you will get a newly added option to control how the variable products are added in the content settings. You can either select Only Variable Product, Only Product Variations or select both of them.
Apart from that, the most significant change comes in the Filter section. There are more options in the Filter tab. Additionally, a new Advanced Filter section is added with the premium version.

This is how our newly created product feed looks like. If you open with a text editor, you will find it very difficult to follow/read.

We tried our best to give you an accurate description of how to set the WooCommerce product feed for Facebook. If you have any confusion, the docs section under the CTX Feed (CTX Feed > Docs) is a great place to look for help.
The documentation section is divided into multiple categories to ensure that you can locate the desired documentation without wasting any time. PDF Invoices, Packing Slips, and Shipping Labels are unavoidable for serious WooCommerce store owners.
We believe that you take your business seriously. We have a great plugin to generate PDF Invoices, Packing Slips, and Shipping Labels. We highly recommend giving it a shot.
You May Also Read