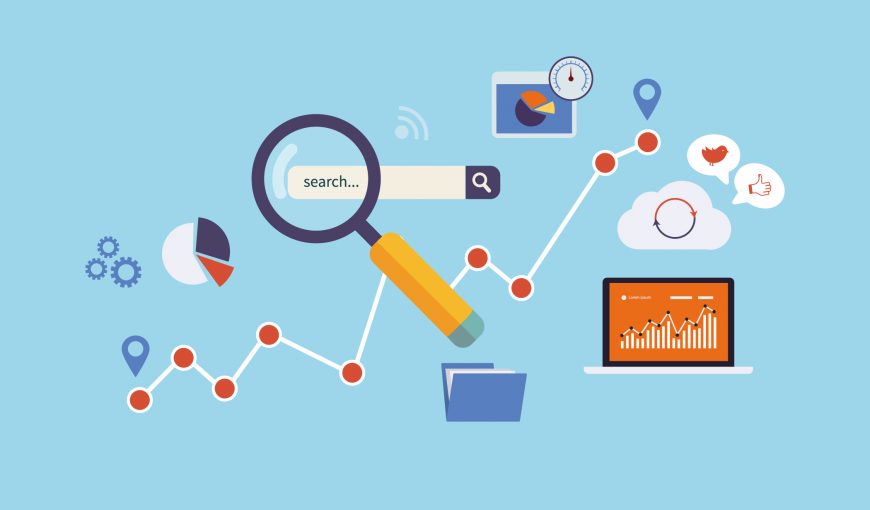 10+ ways to drive traffic to your E-commerce Site
Successfully launching your eCommerce portal could give you a good boost. The primary way to get more customers is through targeted influence. Each entrepreneur who started their own website has faced the problem of readership. Hence, it is easy to get frustrated and give up on promoting your eCommerce store. But once you understand the process, you realize the tremendous impact it has on your business by attracting traffic to your site.
Keep writing
Use blogging as a sales tool. Studies have shown that Blogging offers an effective, yet low-cost method to drive traffic to your website through certain parameters like keywords, content and user experience. the more often you update your blog, the more traffic you will receive. Google gives priority to the website with fresh content. Hence, if you want to get more attention from the search engine then you should update your blog at least twice a week.
Promote with social media
Share each blog post across all social media platforms like Facebook, Twitter, LinkedIn, Google+ and much more. Social media posts can become a top traffic source if you spend time improving your network and sharing great content. Introduce new product offerings on your social media pages and run campaigns to engage your audience.
Improve better titles
The titles are more important than the content itself. This helps the readers to learn more about the product. Give attention to details as you see on magazine covers. The content attracts readers and promises solutions. When you do so, your readership also increases.
Improve your Product Feed
Your Product Feed has certain fields that you need to fill in, and which identify your product from the rest. Some of these fields are compulsory, while some others are optional. An accurate and rich identifier provides Google with just the information it needs to rank your product on the top of the SERP. The WooCommerce CTX Feed Pro makes this task a lot easier for you.
Include good pictures
Pictures play an important role and they boost overall sales. The pictures not only look visually good but also include keywords. Include keywords in Alt image tags that will boost SEO for your website. Remember that you cannot pull any pictures from Google. Check for copyright before taking a picture from Google. There are many websites from where you can get free pictures.
Incorporate keywords
Make sure that a keyword is used in each page's strategy. Incorporate the phrase which you believe the readers will use first. After that incorporate that phrase into the title of the post, headline, within the content and two lines each. Google understands the keyword concentration which leads to more traffic at the end.
Incorporate links
In addition to keywords, make sure you provide a lot of links. The inbound and outbound links help a lot. Plus, readers appreciate it more when you provide resources to make it easier for them to find things you are looking for.
Retweet past posts
We are not looking at content at the same time. There are people from different time zones who will see content later during their day. Hence, repeating the tweets will help a lot in building traffic. Readers do not care when it is written, reaching them is more important.
Make use of your mailing list
Instead of writing new content, share the first paragraph from recent blogs and include a link to continue reading on the site. Not everyone takes the time to read the content. Hence, invite your friend's list to subscribe to your blog.
Add video
Adding a video attracts more traffic to your website. Supplement the written content on the blog with short videos that provide information and entertainment.
Invest in promotion
If you feel your target audiences are spending more time on Facebook, then invest in sponsored posts. The budget can be set and the audience base is wide.
Conduct events
Conducting events and arranging to give away can really help to boost traffic. In addition, invite audiences to submit the comment on the event to win prizes.
Invite guest bloggers
Inviting guest bloggers can really boost traffic. If the website has a substantial audience, then guest posts can really help and contribute to traffic.
Conclusion
Some other points to keep in mind in order to improve traffic on your eCommerce website are –
The content should be easy to read with plenty of subheadings, numbered lists and bullets.
Upload your product feed to Price Comparison sites.
Configure schema into the product page.
Promote the blog with your email signature and your bio in online profiles.
Subscription to RSS feeds should be easy.
Invite readers to leave a comment and respond when engaged.
Have fun writing your blog. If you are being lazy, the readers will notice.
Add social media sharing buttons.
Keep adding fresh content often.