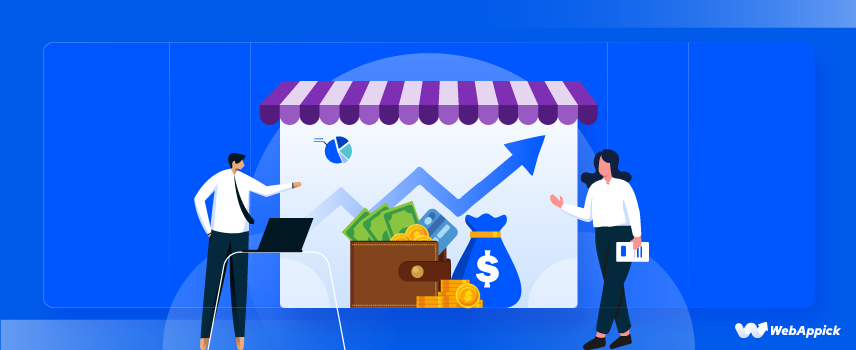 How to Increase Revenue in E-Commerce (42 Killer Strategies)
Your ecommerce business may have multiple objectives.
But, what's the ultimate goal of your business?
Profit, right?
For any for-profit business, there is no way to deny it as none of them can sustain without profit.
It's a universal truth that to get more profit out of your business, you need to generate more revenue.
But how do you do it?
There are tens of thousands of ways to generate revenue from your ecommerce business, and you might already have started generating a handsome amount of revenue by now.
If you're completely satisfied with the revenue you generate now and you've got no plan to increase the percentage in the near future, you may skip this blog.
But, if you believe in the 'stay hungry, stay foolish' motto as Steve Jobs put it, this blog is dedicated to meeting your needs.
In this blog, we are going to talk about 42 killer strategies to let you know how to increase revenue in the ecommerce business.
So, the question is, are you interested in taking your ecommerce revenue to the next level?
If yes, let's dive straight into the strategies one by one.
Remember: If you don't check all the strategies we've mentioned below, you may miss a goldmine of opportunity!
1. Focus on Your Market and Audience
Don't waste your valuable time and money reaching the wrong people.
Find out your target market and audience, understand what they want out of a product or service, listen to what they lack at present, examine how they search for the products they need, and how they compare among options.
Find data from reliable resources and keep working to zero in on your market.
In case you do not have access to data, it's not the end of the world. You can still begin your own research by talking to your prospective customers. You can meet them around you, email them, or send our surveys to fill up.
You should communicate with the existing customers to find out their expectations and pain points. These data will help you create a buyer persona for your future customers and reach the right audience.
Also, learning the ins and outs of Google Analytics (free but powerful) tool will help you know your traffic sources, keywords, and more.
2. Offer Various Types of Discounts
Is there anyone on earth who does not love discounts?
404 error, people not found!
Offering discounts is one of the key ways to boost sales almost instantly.
Though it draws a lot of new customers, it is mostly beneficial for turning semi-interested visitors into buyers.
However, the discount policy might not be similar for all eCommerce businesses.
While many online businesses seldom go above offering 10% off, some can offer up to 70% depending on the types of products or services.
To talk about the types of discounts, 3 are the most common we see around us:
Discounts on special occasions
Let us talk about all these one by one.

Discount on special occasions
I bet that you already know what a discount on special occasions means.
There is a wide range of special occasions celebrated every year such as Christmas, New Year, Black Friday, Cyber Monday, Halloween, Boxing Day, Independence Day, etc.
You, as most eCommerce businesses do, can offer discounts on these occasions.
Discounted bundles
Product bundles at a discounted price are profitable for both the business owners and the customers.
While customers can minimize their shopping costs, online business owners benefit by increased average order value (AOV) and sales volume without any additional overhead expense.
You can offer discounts for any of the following bundling types:
Introductory bundling: Introduce the new products to your customers by bundling them with the best-selling products.
Pure bundling: Offer a bundle of mixed products that your customers can buy only within a bundle, not separately.
Mixed bundling: Let your customers buy products in a bundle or individually.
Mix and match bundling: Give full freedom to your customers to choose their preferred products and make a bundle of their own.
Referral discounts
When you have amazing products and your customers like them, what do they do?
Some just don't do anything apart from buying for themselves in the future.
But there are always some people who help you promote the products they like by talking and referring them to their near and dear ones.
This kind of marketing is popularly known as word-of-mouth marketing, which costs you nothing other than offering good products or services and ensuring customer satisfaction.
However, if you care about word-of-mouth marketing (the most effective type of marketing) and want to accelerate the process for more revenue, there's a way for you:
Give referral discounts or bonuses to your customers every time they refer someone to buy your products or services.
The better you can do it, the more you can sell.
Statistically speaking, A survey by Nielson found that 84% of people trust recommendations from people they know.
Rest assured, if you can draw loyal customers by offering irresistible referral rewards, your sales will rise to a level beyond your expectation.
One last point, if you want to reward both the referrer and the new customer, you should go for a double-sided referral scheme.
As this kind of referral scheme leads to more conversions, companies like Uber frequently leverage it.
3. Add Free Shipping
| | | | |
| --- | --- | --- | --- |
| Pricing model | Product price | Shipping cost | Total payable |
| Package 1 | $200 | $10 | $210 |
| Package 2 | $210 | Free | $210 |
Which pricing model do you think will draw more customers?
The second one, right?
No iota of doubt about it.
So, why is that?
The fact of the matter is most of us, the homo sapiens, hate shipping costs.
It might sound startling to you that a whopping 58% of customers abandon their shopping cart because they think the shipping cost is too high and beyond their expectations.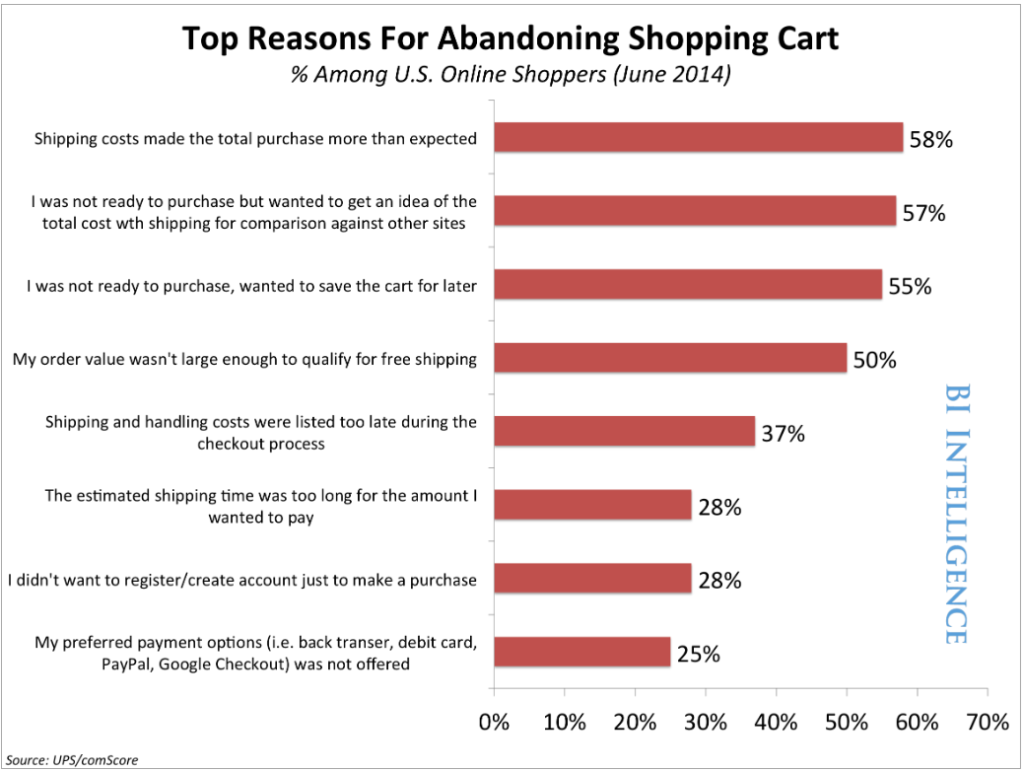 Remember, the customers do not always think with their brains. Most often they listen to their minds and use emotion to make buying decisions.
That's the underlying reason why any customer is motivated to buy something at a higher price with free shipping instead of the products that offer a lower price with shipping cost.
However, we don't advise you to go for free shipping if that eats into your margins.
Rather, If you can't afford free shipping yourself, it's time to increase your product price a bit so that you can afford the shipping price.
If it's not possible to increase the product price, you can consider dropping your products to your nearest fulfillment provider instead of letting them pick from your store.
It's gonna help you reduce the shipping cost from your end.
While offering free shipping, make sure that your customers know about the discount. Use your homepage, product page, and checkout page to highlight the free shipping.
4. Get More Conversion
If you're getting thousands of traffic but no sales, there must be some issues at any point in the customer's journey.
Try to map out the customer's journey and find exactly at which point you're losing them.
It might be as simple as a missing CTA on your website.
If that's the case, adding a call-to-action (CTA) button like 'buy now' at the right portion of the page does the trick.
Moreover, issues on the checkout page and payment gateway may end up in cart abandonment by the potential customers.
No matter what the issue is, leverage the conversion rate optimization (CRO) strategies (at little to no cost) to make sure you get enough sales out of your leads and visitors.
5. Ensure Fast Shipping
If you can't help your customers with free shipping, there is still a chance to help them relieve the emotional pain of shipping payment.
What's that?
Fast shipping.
You don't have to have a Master's degree to understand that nobody likes to wait in this fast-moving world.
Many customers prefer express delivery even if it costs them a little more money.
So, either make sure you ship fast by charging a considerable amount as shipping cost or offer free shipping with extended delivery time.

6. Increase the Price
This is one of the easiest ways to increase revenue.
However, you have to be very careful when it comes to increasing the price.
Usually, if the price is much higher than your competitor's, you may lose some customers. But, if your products are way better than the products of your competitors, you can try increasing the price accordingly and that's justifiable.
On top of that, higher prices make people believe that they're getting more value for the money they spend.
Another point is, that a higher initial price of the products lets you offer discounts and free shipping to your customers keeping the profit margin stable.
7. Use Top-Notch Product Images
High-end, vivid, and enticing images are critically important to draw eyeballs and boost eCommerce sales.

As online buyers can't feel the products physically when ordering, vibrant images work as samples for them.
Properly captured photos present the products in the right manner to the prospective customers.
Also, they are immensely helpful to let the customers have a virtual look at the products and get motivated to make the buying decision.
Below is a table with Do's and Don'ts when it comes to using high-definition product images:
| | |
| --- | --- |
| What to Do | What to Avoid |
| Take photos of your products from every conceivable angle. | Never upload and publish raw images to your online store. Transfer the product images to your computer and then edit and retouch them with image editing software like Adobe Lightroom or Photoshop. You can also use online tools like Canva. |
| Use a decent camera or high-resolution phone camera, tripod, a well-lit room, and most importantly a white background. | Avoid tiny thumbnails or poor shots taken in inadequate light. |
| If you have an extra budget, it's best to hire a professional photographer for the best output | |
| Make sure that your images look natural and represent your real products the best | |
Remember, if your product photos suck, your eCommerce business might not bring about the conversion and revenue as per your expectation.
8. Convert the Current Customers into Repeating Customers
Any visitor to your online store can be classified into three distinct types:
Shoppers (who didn't purchase from your store in the past)
Returning customers (who have purchased one time from your store)
Repeat customers (Who have purchased from your store multiple times in the past)
You should not invest all your time and effort in the first types of visitors only.
Data from Adobe's The ROI from Marketing to Existing Online Customers tell us how important returning and repeat customers are for a business.
Adobe has found that 92% of online store visitors in the US are first-time visitors (i.e shoppers).
While the rest 8% of visitors are returning and repeat customers.
The most interesting part here is that while 92% of shoppers help an ecommerce store generate 59% revenue, only 8% of returning and repeat customers contribute to generating as much as 41% of the revenue!
Surprising, isn't it?
We suggest you spend at least one-third of your time and resources to keep your loyal customers happy.
And then, allocate the rest of the time to acquire new customers.
From now on (if not already), consider the current customers (both returning and repeat ones) as one of your most valuable assets.
Try your best to build a good relationship with them by staying in touch.
When you run a new campaign, keep them in your mind.
Send them emails or messages (not spam, definitely) to let them know what you're offering.
There is no harm in being a bit more personal and friendly by sending them greetings on their birthdays and sending special discount codes on their next purchase.
Show them your gratitude for being the loyal customers of your store.
Send them personalized notes.
If they make any special request for any of their orders, go above and beyond to make them happy by meeting their needs.
You can also consider creating a loyalty program for your existing customers to reward them with free shipping, discounts, and more.
9. Go through A/B testing
You've already adopted a lot of strategies to increase your sales and conversion.
But, is there any way to know what works best and what does not at all? Well, there is none. There is only one way to learn what works and what does not work: A/B testing.
When you put your options to test and measure the performance on some standards, only then can you measure the success or failure of an option or feature.
With A/B testing, you put under test two or more headlines, page layouts, CTAs, product descriptions, product images, or anything else of your website against each other to see which of them works best and which doesn't work at all.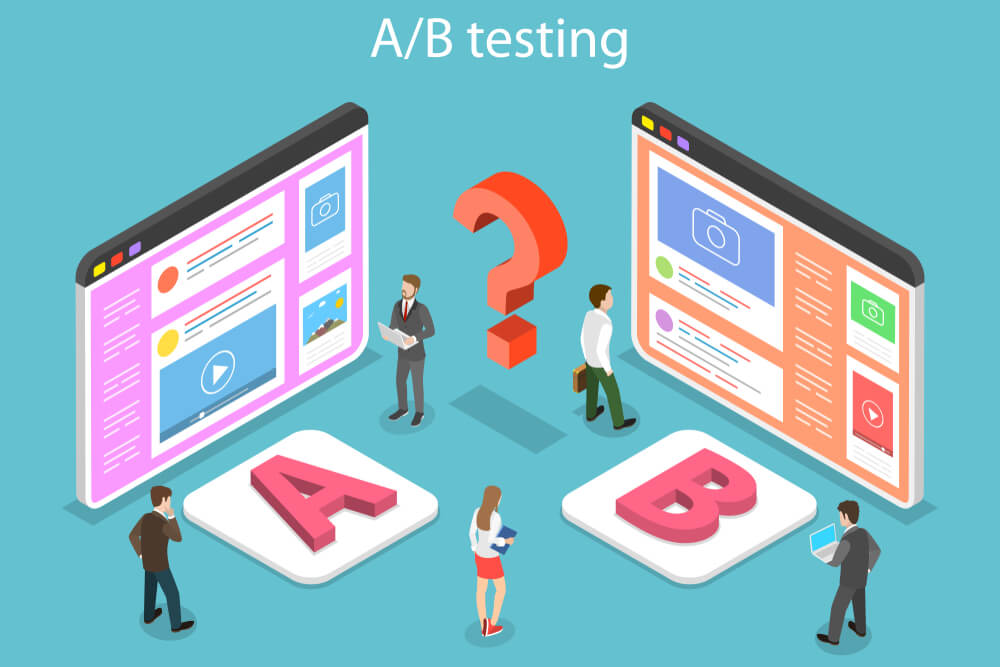 When you find out what's best from the A/B testing, you choose the right option to implement on your website.
By dint of the A/B testing, you can offer a better user experience to your customers and ultimately raise your profit margin.
10. Untap the Power of Affiliate Program
Affiliate marketing is one of the least effortless ways to market your products or services.
Established eCommerce companies like Amazon use affiliate marketing programs that help them earn millions of dollars.
In affiliate programs, you partner with affiliates (bloggers, digital marketers, influencers, trusted experts, sales representatives, etc.) who market your products in exchange for a certain percentage of commission per sale.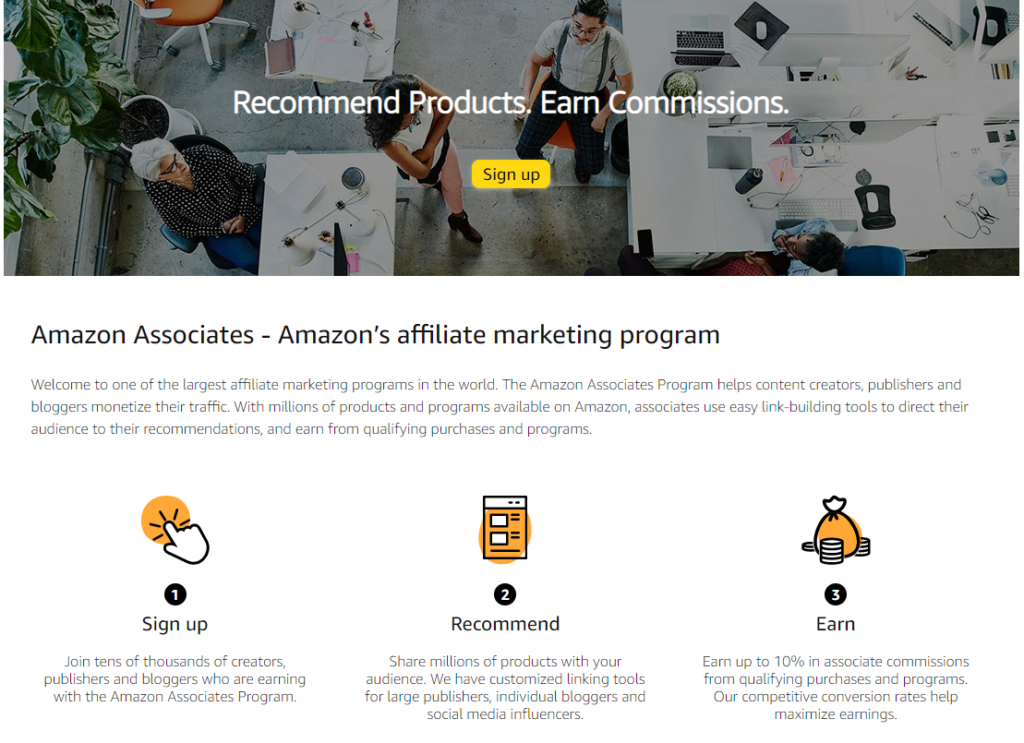 Leveraging the affiliate program is a good idea mainly because it doesn't cost you money.
Your affiliates talk about your products to their audience on a wide range of online platforms and social media for free.
And, you pay only when the affiliates generate visible results (e.g. sales, conversion) that bring you money.
To craft a successful affiliate marketing strategy, it is crucial to identify the most influential people in your industry or niche.
While making a contract, make sure that both of you agree on certain terms and conditions.
11. Promote Your Products on Multiple Channels
There is a popular proverb that says, "don't put all your eggs in one basket".
We suggest the same when it comes to sales and revenue generation.
Apart from using just an eCommerce website or Facebook page for your business, you can expand your business and earn more revenue by leveraging multiple channels.
You can sell your products on Amazon, eBay, and other marketplaces using different multichannel plugins.
If you use WooCommerce for your eCommerce business, it is just a matter of a few clicks that will help you make your business truly multilingual.
All you need is to create a feed for different marketing channels using CTX Feed and then upload them on respective channels.
You can manage and sync the inventory using a few multichannel selling plugins.
12. Leverage Video to Increase Sales
Be it funny memes or cringe videos, it is now clear that videos attract more people (TikTok is the proof) than texts.
If you want to set a future-proof marketing model, you have to keep video marketing on the priority list.
Blendtec, a blender maker company, often experimented with whether things like iPhone or car key fobs can be blended with their powerful blender. Many of those videos made by the company founder Tom Dickson went viral and contributed to the company's revenue and goodwill.
You'll see many companies like Blendtec that use videos effectively to drive their sales.
According to Shopify, "Website visitors are 64-85% more likely to buy a product on an online retail site after watching a video."
As videos captivate attention quickly and are easy to share, you can leverage videos to increase conversions by letting people know about your products more vividly.
Below are some ways you can use to implement video for the growth of your store as well as sales:
1. Showcase how unique and feature-rich your products are.
2. Make tutorials or instructional videos to help the users understand the technical aspects of your products.
3. Make videos to help the customers choose the best products for them.
4. Make easy-to-understand and simple product videos or product intro videos to let the customers have an idea about your product.

13. Offer an Omnichannel Experience
Do not just target either phone or computer users as your audience.
People switch between phones, tablets, and PCs 24/7.
Make sure to implement an omnichannel marketing strategy so that your customers can have a seamless shopping experience, no matter where they enter your online shop.
Many companies fail because they do not have any cross-device communication plan.
If you want more exposure and better engagement for your eCommerce business, ensure your customers can easily hop over to their computers from their phones and get what they need.
One of the best ways to help your customers shop from anywhere easily is to let them create an account on your website.
It allows them to add products to the cart or wishlist so that they can come back later at their convenient time and buy.
14. Get More Traffic
If you have 100 traffic and the conversion rate is 2%, at the end of the day you are supposed to have 2 sales, right?
What about having 4000 traffic with a conversion rate of only 1%?
You'll have 40 sales!
We think you're smart enough to understand how important the role traffic plays when it comes to boosting sales for a business.
Try to untap any sources available to you for bringing more traffic to your ecommerce website.
You can leverage Google Ads, Google Shopping Ads, Facebook Ads, blogs, discounts, influencer marketing, offline marketing, etc to make sure your website is getting enough traffic, as that's the initial step to start getting any traction.
15. Identify the Most Profitable Buyers
There are many customer relationship management (CRM) platforms like Salesforce, Zoho, and HubSpot. These platforms actively collect and aggregate ecommerce customer data.
What you can do is use the data supplied by them to make sure you target and refine your marketing spend.
This will let you distribute your finest and sincere efforts to achieve the biggest and highest payoffs and eliminate anything that does not bring expected results.
Also, do not judge the profitability of a customer from their first order value only. Rather, go beyond to find out the customer lifetime value (CLV), recency of their orders, and frequency of the orders. These data will let you determine which customers are of the highest value for your business.
When you have all the data about your most profitable customers, you can tailor your efforts for the right kind of marketing in the acquisition, retention, and reactivation phases.
16. Create an Effective SEO Strategy
Thousands of new eCommerce businesses are there in the market and more are on their way.
So, how do you stand apart from the crowd? How do you make sure that you can reach your target audience before your competitors do?
Well, don't worry.
What you all need is an effective SEO strategy.
Did you know that organic search brings about 38% traffic to a website?
If you can properly perform the SEO tasks i.e.on-site SEO and off-site SEO, it will be easy for your target audience to find your online store easily.
Once you can successfully optimize your website for the keywords you want to rank for, you will get online visitors who search with those search terms on Google and other search engines.
An effective search engine optimization strategy includes a variety of tasks such as niche selection, keyword research, technical issue fixing, buyer persona creation, content creation for the target audience, content optimization to rank on top of search engines, backlink creation, and more.
However, if you want to get the best out of your SEO strategy, make sure that you add enough informational content (that may include long-form content, copywriting, product descriptions, blog, etc.) to your website and social media pages on a regular basis.
It's also important to use visual content and infographics to attract more visitors to your website. You can use Wepik to design your template and create a website design that is compatible with today's SEO trends.
Also, building backlinks is essential for your eCommerce store. You can build backlinks easily by guest blogging, outreach, and creating relationships with the journalists or experts in your industry.
For your information, you do not need to perform all the SEO tasks manually all the time.
You can leverage several SEO tools and plugins such as Ahrefs, SEMrush, Moz, Surfer content editor, Yoast SEO, Rank Math, etc. to save your time on keyword research, link building, and content optimization. 
17. Reduce the Return and Refund Rate
More returns and refunds translate into low revenue.
There are dozens of reasons why customers return the products and seek refunds.
One of the basic reasons is: receiving lower quality products than expected.
That's why offering good quality products or services is the #1 way to reduce the return and refund rate.
However, quality is not an issue all the time. A customer might not be satisfied even with the color of a product.
Also, it might be that they don't like the product when they get that on their hands.
For any issues like these, you can consider letting your customers exchange products for colors, sizes, and even models.
If possible, you can offer to return the money of the returned product straight away to their account and encourage them to spend the credit to buy something else from your website.
But above all, make sure that your customers are satisfied with your brand even if they returned your products for any reason. Because if they are satisfied, they will most probably come back to buy from you and turn into your repeat customers.
18. Optimize Your eCommerce Store for Mobile Users
It might sound unbelievable to you, but it's true: mobile commerce sales in 2021 were 3.5 times more than it was back in 2016.
According to Dataportal's global overview report, in 2021 there were 5.22 billion unique mobile phone users around the globe which was 66.6 percent of the world's total population.
I think these two data are quite enough to predict what's going to be in the future.
Mobile ecommerce sales is going to exceed trillions of dollars in the days to come. So, it's high time you untapped the mobile shopping market.
How?
Luckily, it does not require a rocket scientist to optimize an eCommerce store for mobile phone users.
What you usually need is to create a mobile version of your eCommerce website that fits properly into a mobile phone's display or screen.
A mobile-optimized eCommerce website enables mobile phone users to visit and navigate the website smoothly from any of their mobile devices.
Plus, it makes it easier for visitors to browse products and make purchases instantly.
Most importantly, the mobile-friendliness of an ecommerce store offers a better shopping experience for the customers.
19. Collaborate with Other Companies
Unity is strength, and many a little makes a mickle…
To make sure your brand gets the highest exposure to your target audience, you should emphasize partnerships with other companies that work in your industry but with different products.
This partnership should be based on promoting your products on their website and vice versa.
To make sure both the company and its website visitors can reap the benefits, you should offer exclusive discount codes for their customers and a special referral commission for the company.
20. Manage Inventory Properly
If you don't want to lose revenue and market share, you must manage your inventory smartly and effectively.
The rule of thumb regarding the right product inventory is to have enough stock to meet the shoppers' demand, but not so much that may end up eating your capital. You have to find the right balance between these two extremes as soon as you can.
If you sell on multiple other platforms along with your ecommerce store's website, keep the inventory synced among all of them.
21. Write Useful Product Descriptions
Product descriptions are important because they give shoppers an idea of what a product is and what it can do for them.
A good product description will include information about the product's features, benefits, and any other important information that the shopper needs to know.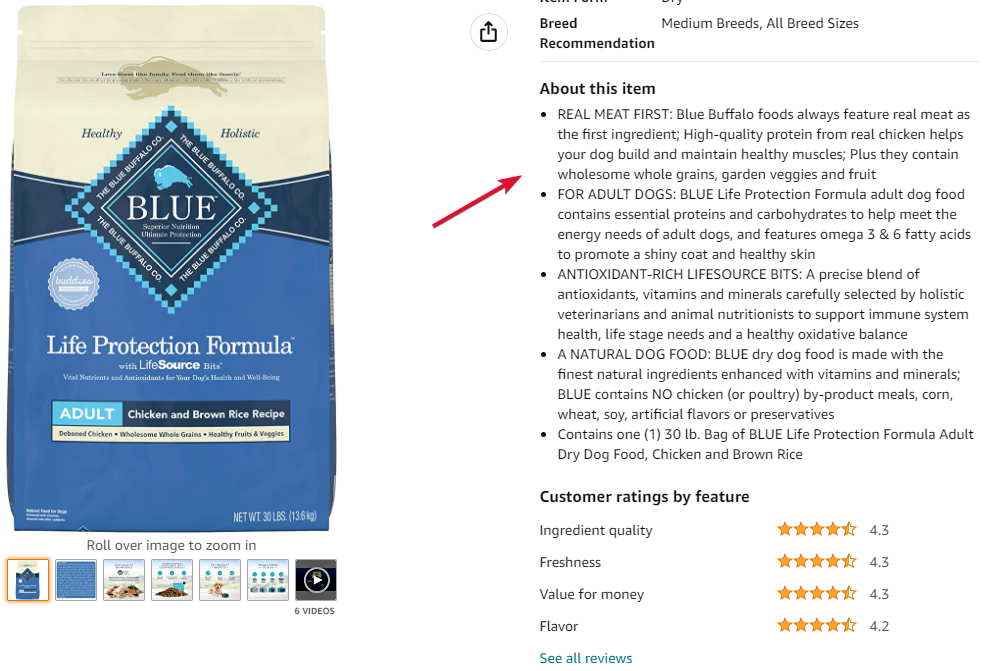 Product descriptions need to be well-written and attractive to persuade potential customers to buy the product. Good product descriptions can make all the difference in whether or not someone makes a purchase.
No matter how you write the product descriptions, make sure that they are written for and appeal directly to your buyer persona.
Should the tone of your product descriptions be funny, conversational, direct, formal, or businesslike? Well, it depends on what can engage your buyers the best.
To determine the tone you should use, you should know and analyze the interests, hobbies, and lifestyles of your buyers.
The format of the product description is also super important. People nowadays scan the content of a page to read only that portion that interests them. That's why your content should be easy to read and scan.
Use subheadings, bullet points, readable and large fonts, and enough white space so that your readers can go through the full description comfortably.
22. Expand your Audience Base
In this digital world, more exposure to your brand and products translates into more sales.
Though you might already have identified your target audience, you still have miles to go to find out more leads who are still unaware of the products you're offering.
Make sure to run aggressive marketing campaigns to reach new audiences with the passage of time.
More traffic to your website will surely boost your sales which ultimately results in higher revenue.
23. Increase Your Products or Services
Don't settle with your existing set of products or services if you're capable of offering more without sacrificing the quality.
Expanding your product line will help you drastically improve your ecommerce sales along with brand exposure.
Apart from adding new services or products to your business, you can also consider offering subscription help, personalization, maintenance, and installation services to your customers.
24. Don't Force Users to Register or Login on Checkout
Yes, you can keep an option for the customers to register or login before customers buy from your store. But never force them to do so.
Simply put, let the customers buy from your ecommerce store without any signup or login required.
It's statistically proven that many buyers abandon the shopping cart only because they are not offered instant checkout without an account.
This is how Apple's checkout page looks like with the guest checkout option: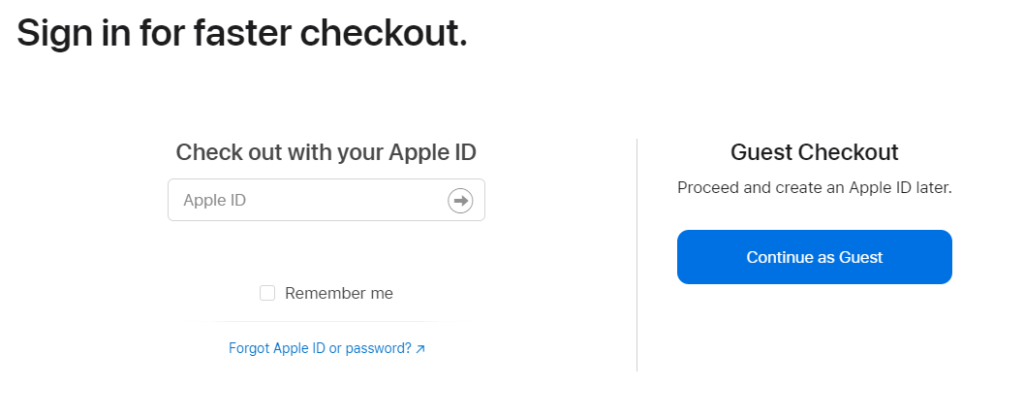 To conclude, as your main concern should be increasing sales more than membership, you should add the option of guest checkout to your ecommerce store so that users can shop quicker and your sales get a boost.
25. Go Global
Your website is already global because anyone from around the globe with internet access can visit your website, right?
Just kidding!
We're not talking about that kind of going global.
What we're talking about is serving or offering the delivery of your products to the world.
Shipping complexity, dealing with multiple currencies, and on-time delivery are three of the top bottlenecks that discourage many companies from being global.
Remember, the first thing you need to have is a strong determination to take your business to the international arena. If you have that you'll find the rest of the tasks simpler than you think.
There are many third-party platforms that offer cross-border solutions.
For example, Fulfillment by Amazon (FBA) lets you use Amazon's powerful logistics network to make sure your products are delivered to the right person at the right time.
Apart from that, you'll find many platforms that handle the tax collection, custom and duty fees, language barriers, payment systems, and more for you.
So, what are you waiting for?
26. Ensure the Efficient Use of Product Reviews
Great product titles, descriptions, and images are not enough to convince all the people to buy from your store.
To stand apart from the crowd and your competitors, your product pages should have some user reviews.
Customers are buying more consciously than ever before. They check the reputation of the ecommerce company along with the reviews of the products and services they're interested in buying.
Product reviews help the new customers understand how good or bad a product is by looking at the pros and cons written by the past buyers.
If any of your product pages have good reviews, that increases the likelihood of more sales of the product.
So, it's high time to inspire your old customers to leave a review on the products they've purchased. These product reviews will definitely help the new customers to choose the right product for them.
27. Reduce Cart Abandonment
When your shoppers leave their cart without making a purchase from your store, that's called 'Abandoned Cart'.
To increase the percentage of sales, you must reduce the abandoned cart as soon as possible.
However, reducing the abandoned cart rate is nearly impossible if you fail to determine the exact reasons why shoppers end up abandoning the cart instead of checking out.
Business Insider has mentioned some of the top reasons responsible for the cart abandonment by the shoppers:
| | |
| --- | --- |
| Percentage of Abandoned Carts | Reason: Why/When Happens |
| 46.1% | Payment stage |
| 37.4% | Checkout login |
| 35.7% | When a shopper sees shipping costs |
| 20.9% | When a shopper needs to enter the billing address |
| 20% | When a shopper needs to enter the shipping address or delivery address |
Now that you know the common reasons why abandoned cart occurs, it's time to determine what's the case for your ecommerce business.
Based on the underlying cause, you can follow any or all of the ways to resolve the abandoned cart issue:
Keep the checkout process straightforward, simple, and easy. Keep the checkout process limited to 2-4 steps.
Let the customers checkout without login or sign-up
Offer on-site comparison services if possible to keep your customers on your website and prevent the bounce rate.
When a shopper abandons the cart, try to show a popup reminding them that they are leaving their cart. You can also send them a customized email to remind them of their cart and motivate them to buy.
Less abandoned carts translate into more revenue.
28. Leverage FOMO and Scarcity
If you can't create fear of missing out among the customers, they will not feel the urgency of buying your products right away. Many customers abandon their cart thinking that they will buy later. And you know what? Most of them never return.
So, introduce limited-time offers or discounts so that your customers feel the need and urgency to buy before the time ends.
Also, you can use the scarcity method to make the customers buy your products before the stock lasts. You can do it by showing the stock meter to your customers. This will create a panic buying mode in the customers when they see that only a few items are left in your stock.
Diction or choosing the right words to create FOMO and scarcity is also important. Words and phrases like 1-day left at this price, don't miss out, limited-time offer only, offer expires in 10 hours, etc. will trigger the customers to hurry up.
29. Prioritize Security
Have a no-compromise security policy.
Nowadays, shoppers not only care about price but also think about security and trust.
To make sure shoppers feel comfortable buying from your website and making a transaction, you must ensure that your website is SSL secured.
It is also proven that security badges like McAfee, Comodo, VeriSign, Trustwave, etc. on important pages of your website can help increase the conversion.
30. Leverage Social Media to Your Advantage
Don't depend on your website alone to drive sales.
Social media have revolutionized the way businesses market their products and earn revenue.
Social media offers dozens of ways that you can leverage to bring traffic and increase sales.
Billions of social media users buy from the social media pages of the ecommerce business owners.
Make sure that you have your business pages on Facebook, Pinterest, Instagram, and any other social media platforms that have the potential to bring leads and sales.
If you own a Facebook page and you want to display all your ecommerce products from your website and run ads, CTX Feed will help you generate an uploadable product feed for free.
31. Offer Money-Back Guarantee
If you are really confident in the quality of your products, you should be brave to offer a money-back guarantee to your customers unless they are satisfied.
Quick Sprout has found that a money-back guarantee helped them to build trust and increased their overall revenue by 6.4%.
Note: All our plugins including CTX Feed Pro offers a 30-day 100% money-back guarantee. And you guess what, that guarantee also comes with a no-questions-asked policy. We could offer this because we have faith in the quality of what we make.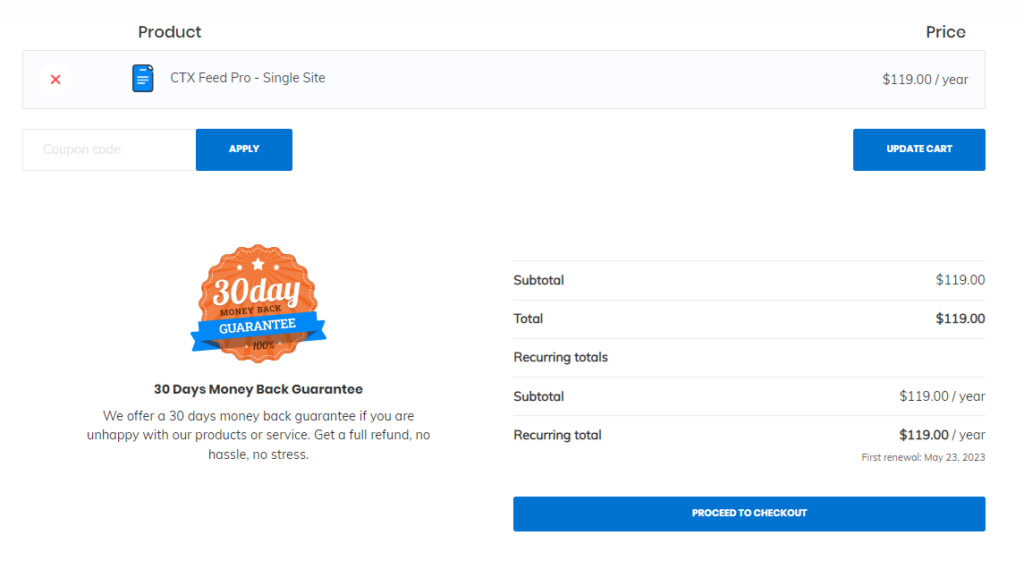 32. Optimize Your Website's Speed
Whether you agree or not, the loading time of your website does not only increase the bounce rate, it affects the revenue of your business negatively.
A survey has found that about 47% of website visitors expect a website to load in two seconds or even less.
What's more alarming, 40% of visitors leave a website when it takes more than 3 seconds to load.
Now, let's talk business.
If your website delays 1 second more to load, it actually diminishes the conversion rate by 7%.
So, suppose your ecommerce website usually makes $100,00 a day. If you calculate the lost revenue if your website makes only a 1-second delay, it's no less than $2.5 million of sales you're gonna lose per year.
If you think that focusing only on better products and services is everything you should do, you're completely in the dark.
We're not saying that the quality is optional.
Undoubtedly, you must offer great products and services to entice customers.
But, what we mean to say is that subtle things like website speed monitoring and optimization also play a vital role in your overall revenue generation and business growth.
So, if you want to let your customers know and feel how brilliant and excellent your products and services are, the first thing is to make sure that they don't close the tab of your ecommerce website due to slow loading.
To check the loading speed of your website, you can leverage any of the following tools:
Let's see how WebAppick performs in PageSpeed Insights when it comes to the loading speed of its home page on mobile: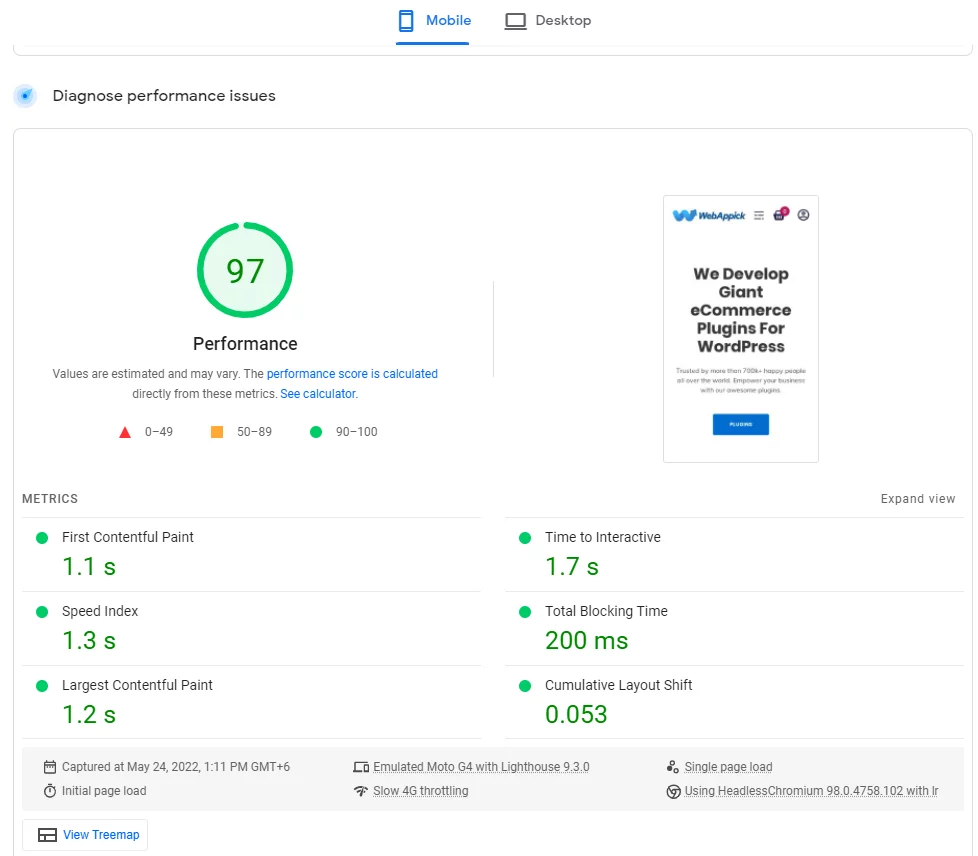 If your website speed is not satisfactory, below are some suggestions to make it faster:
Use compressed media files
Assess the current traffic volume and buy the required server or hosting package accordingly.
Leverage the caching technology to serve the visitors easily with temporary data
Don't use unnecessary media files on the website.
33. Partner with Other Businesses Around You
Find out related yet non-rival businesses around you for cross-promotions.
For example, if you sell coffee beans online, reaching out to your neighboring pastry shop or bookstore owner for taking coffee beans from you to serve their customers will be a great idea.
In this way, you can have access to the audience of those stores without spending a dime.
Apart from partnerships with other businesses, you can also go for giveaways, co-branded campaigns, sponsorships for events, and more.
This will increase your sales as well as brand exposure.
34. Focus on Cross-Sells
Cross-selling is the way of selling related and complementary products to your customers.
Suppose, a customer wants to buy a phone from your ecommerce store. Now, if you offer him AirPods to buy together with the phone, it is highly likely that he will buy that as well.
Why? Because AirPods will help him talk with friends and listen to music from their phones.
Selling screen protectors, phone covers, neckbands, etc. are some of the most related products many customers buy with their phones. So, reminding the customers of these accessories will boost your sales.
However, when it comes to displaying cross-selling products to the customers, cheaper products are sold most.
To get an idea about what goes with what, you can look at some of the bigger orders to see what have the customers bought alongside the main product.
If you've just set your business, you can see how Amazon does it in their "Frequently bought together" section.

35. Get a Mobile App
With the passage of time, smartphones are getting more and more popular among internet users.
As most of us carry Android or Apple devices, it is high time to develop a mobile application for your ecommerce website so that every phone user can visit your website by tapping just on the app icon.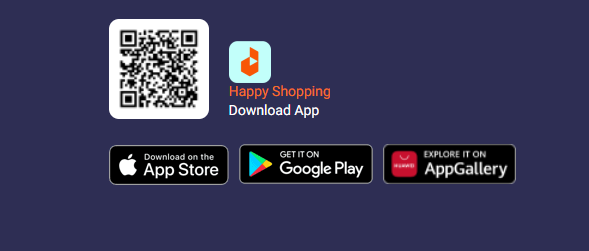 To make sure customers feel inspired to install and use your mobile app, you can come up with exciting offers like free shipping, gift cards, discounts, etc for mobile app users.
36. Add Live Chat to Your Website
Shoppers are bored of emailing and calling to know about a product or get a solution. The new generation of shoppers prefers chatting over dialing or writing emails.
Also, many shoppers are in a rush and they don't prefer to wait for someone to pick up the call or reply to their emails. What they do instead is to find another store and get what they need straight away.
So, what can you do about it?
Well, just make a small change to your website.
Incorporate a live chat feature (preferably at the corners of the pages) into your website.
Here's an example of how WebAppick has done it:
When someone clicks on the 'Leave a message' option, they can easily chat with our customer support executives.
So, what's the advantage of using live chat on your ecommerce website? Here are some of the benefits you'll reap:
When a customer can access the support immediately, they feel satisfied with your customer support and get motivated to buy from you now and later.
You can have more sales by solving the customers' issues immediately (be it a checkout issue or simple product info).
It saves you from all the expenses of maintaining a call center.
Live chat conversations will help you identify the customers' needs better and will guide you to bring new products or add new features that'd lead to more sales in the future.
37. Retarget the Prospective Customers
If you've tried many strategies to increase sales and yet not got the expected result, there's another weapon in your hand that you can leverage: retargeting.
In the process of retargeting, visitors who entered your website but left or abandoned the cart are shown your ads on other websites they browse.
Facebook, Amazon, and many ad platforms will help you run dynamic retargeting ads for you to bring back prospective customers to your store.
38. Give Emphasis on the Best Products
We all know of Pareto's 80-20 Principle.
If you examine your sales and revenue carefully, you'll see that 80 percent of sales and revenues come from 20% of your ecommerce products.
That's why it's important to allot 80% of your time and effort to increase the sales of those 20% best-selling products.
Following this very principle, a top-notch company like Procter & Gamble slashed nearly 100s of their product brands to focus on the best ones only.
However, it does not necessarily mean that you shouldn't care about low-performing products or stop selling them.
As an ecommerce business owner, surely you should work hard and spend more money on advertising to make those less-popular products popular.
But again, that's the very reason why it's so essential to get the cash flow from the best-selling products (so you can spend enough for the low-performing ones and keep your business up and running).
39. Leverage Upsells
Upsell aims at offering the customers a better or upgraded version of a product. This additional value-adding increases the price of the products.
Here's how Apple uses upselling on their online store: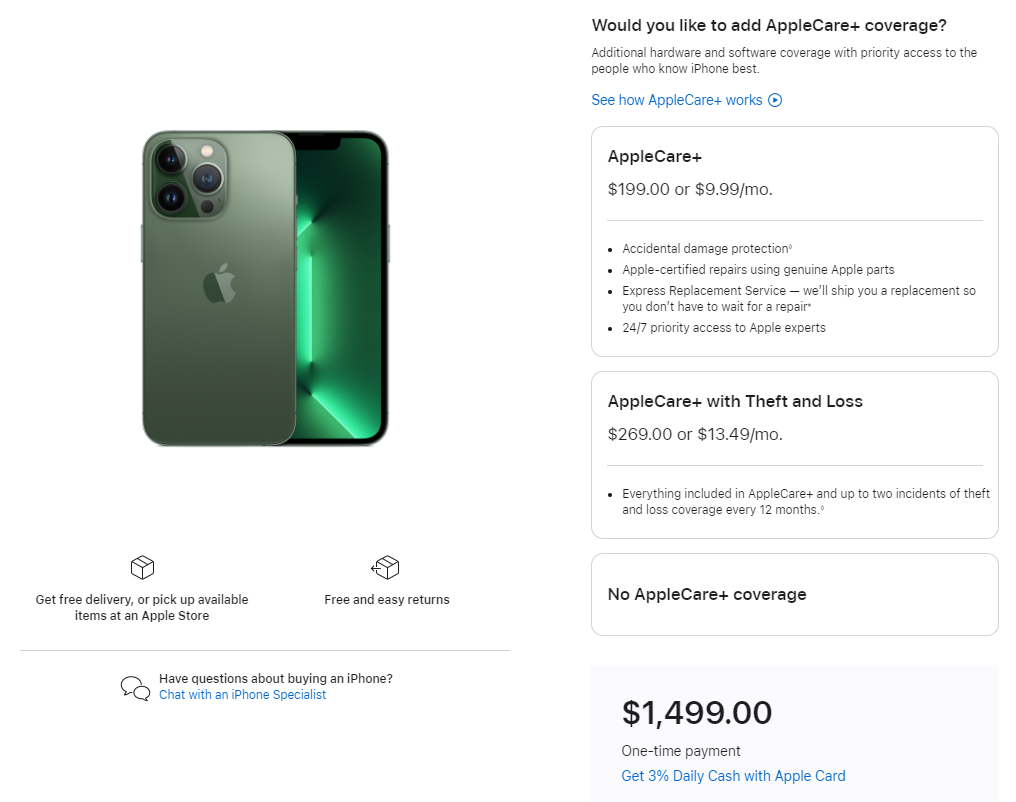 It's not Apple alone, many companies do the same to increase their revenue and satisfy their customers with what they need.
So, how do you do it with your products? Well, it depends a lot on what you're selling.
If you sell protein bars, aim to sell a bigger box with a discount. Similarly, if you sell TVs with a 5-year warranty, you can increase the warranty period to up to 10 years by charging some extra money.
To summarize, find the upsell opportunity that is well-compatible with your products.
40. Look from Customers' Perspective
Put the shoes and eyeglasses of your customers to look at your business from their perspectives. This is one of the best ways to find the issues, inconsistencies, and UI/UX mistakes in your sites that might keep you away from achieving your desired profit.
Go to your homepage as a visitor who has never heard of your business or brand name. Does it look like a trusted website? Or does it look like a spammy website with a cheap logo, blurry images, placeholder texts, and irrelevant diction?
Think twice about your site's design. Does it look professional or amateurish?
Check how easily and quickly a visitor can find out the products they want to buy from your store. Is there a user-friendly search button to find products? Is there anything important missing?
Ask all these questions to yourself and write any issue that comes to your head on your notepad.
When you find out all the fields of improvement and apply the necessary changes, you can expect to see more conversion from your ecommerce business.
41. Offer As Many Payment Options as Possible
Don't think that only accepting credit cards is enough. Make sure that you accept payments via a wide range of payment options such as Google Wallet, ApplePay, WePay, Stripe, and any other options that your target audience is likely to use for making payments.
Apart from accepting digital payments, you should also keep the COD (cash on delivery) option open for your customers.
Remember that different customers prefer using different types of payment methods. It is normal that everyone will not be using Amex cards, Master cards, or Visa cards.
When you offer your customers a wide range of popular options, you're actually making it easy for the buyers to buy from your store and pay.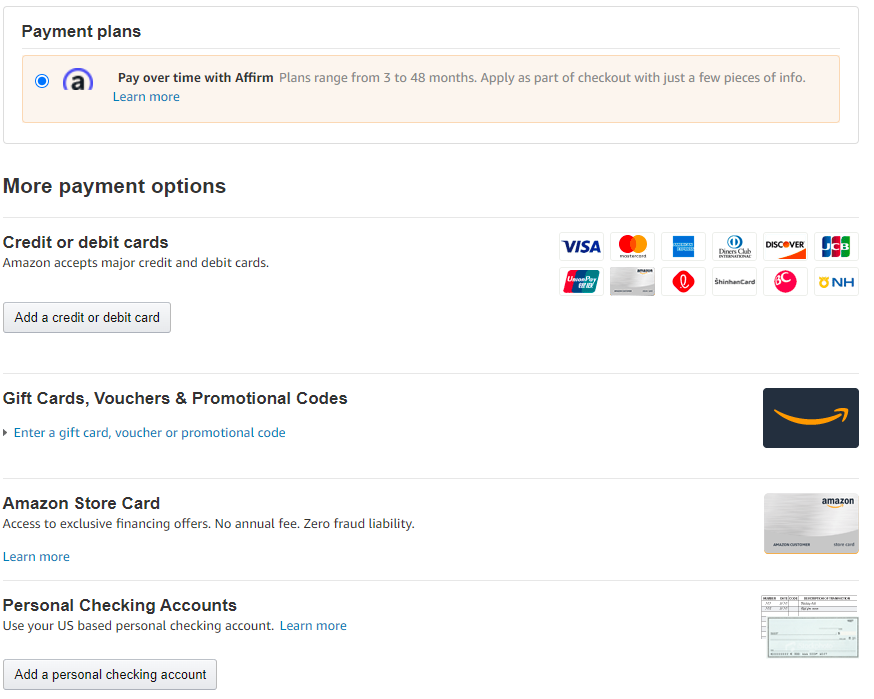 Yes, it might take you some money and effort to implement all the popular payment options, but believe me, the fruits you will get will be sweeter than you can imagine.
42. Offer Incentives in the Checkout Process
People get really excited about purchasing something when something comes extra with the product for free of cost. It can be a discount, free gift, free shipping, mystery box, or anything like that. You can even implement a BOGO offer, or buy one and get the next at a 50% discount.
By now you know that checkout is the #1 place from where you lose many customers. If you can do something to make the buying process attractive to buyers, it is, at the end of the day, will help you increase the revenue to a great extent.

Frequently Asked Questions (FAQs)
How can I increase my e-commerce sales quickly? 

The quickest way to increase your eCommerce sales is to drive more traffic to your store with the help of advertising on various platforms such as Facebook, Google Ads, Instagram, etc. 
What are the top 4 methods to increase the revenue of a business? 

In the book  'The Personal MBA', Josh Kaufman states that there are only 4 key ways that can help you increase the revenue of any business: 

Firstly, you have to increase the number of customers. 

Secondly, you must increase the average transaction volume. 

Thirdly, you need to increase the frequency of transactions per customer. 

And finally, the last option is to raise your price.
Final Thoughts
By now you know how to increase revenue in ecommerce in 42 ways. We are well aware that you can't adopt all of the strategies simultaneously and we don't advise you on that.
What we want you to be is slow and steady.
Try to go ahead with a set of strategies (for example, 5 at a time) and implement those gradually. When you are done with the first set of strategies, go for the next batch.
Thus, you can implement all the 42 killer strategies we've mentioned in this article as per their importance and your capacity.
One last suggestion: do a lot of A/B testing to find out which of the above strategies are helping you bring in more revenue. As per the result, put more emphasis on those that bring the most conversion and revenue for your ecommerce business.
You May Also Read