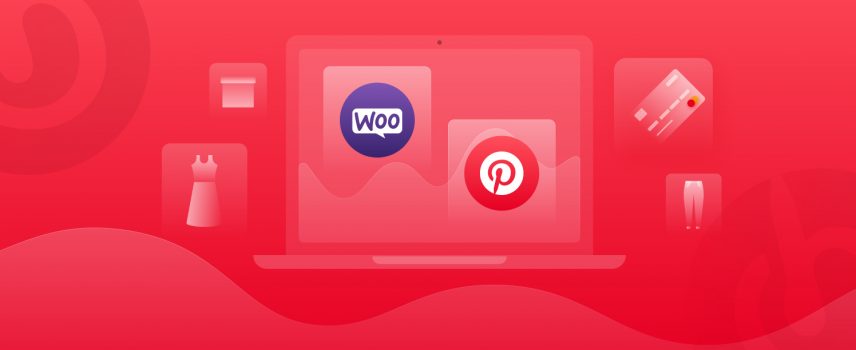 Generate More Sales With Pinterest For Your WooCommerce Store In 2021
E-commerce was already a booming sector, and the emergence of the COVID 19 pandemic gave it a significant boost. You will find in statistics that in 2019 around 1.92 billion people purchased something online.
There is more to this glory. In the same period, e-retail sales have surpassed 3.5 trillion USD worldwide. So if you are an online store owner, this is a very promising statistic for you.
On the other hand, there are many ways to increase sales, and Pinterest shopping is a promising strategy for your WooCommerce store.
We will cover this important topic in the following post:
Why Pinterest
What makes Pinterest so successful
How can Pinterest generate more sales!
Tips to professionally manage Pinterest
CTX Feed and Pinterest integration
How will CTX Feed generate more sales!
Why Pinterest?
Earlier marketers could focus on a few social media platforms and produce excellent results for their business. During that time, only targeting social media platforms like Facebook and Twitter could do the job.
If you want to be successful with your social media marketing efforts, you will have to engage with the relatively new and emerging social platforms.
Pinterest has a vast potential to aid your social media marketing efforts and increase your online store's sales with its intuitive features. It would help if you also grabbed this opportunity rather than leaving it to chance.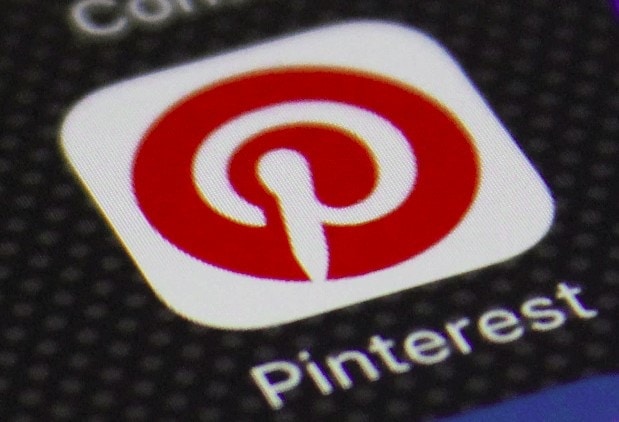 Like other social media networks, Pinterest is also a social network that helps people get to know new ideas. Many unique and creative people share their ideas with the whole world and discover new and mind-blowing ideas.
You can upload images and videos to Pinterest as an idea called the pins. The folder where those ideas are organized and presented for you is called the pinboards.
Pinterest offers flexible options to add your ideas to those pinboards. You can either directly upload to Pinterest or share the link from a different website.
The Pinterest visitors can enjoy those pins and also like and add comments to those pins. Additionally, the users can also repin the original pins like the retweeting option offered by Twitter.
Thus Pinterest helps a pin to get more exposure and virality. Pinterest keeps the source link to those pins intact, so repin will eventually help you get more visitors to your site and increase your site traffic.
As an online store owner, this can be very helpful for you. With successful campaigns on Pinterest, you can draw more customers to your WooCommerce store and increase sales.
What makes Pinterest so successful!
Images are more powerful than words. The visual appeal of the Pinterest pins is priceless. The perfectly crafted Pinterest pin will attract more visitors and inspire them to repin your post.
As a result, you will be benefited as an original pin creator. We all know the power of content and why it is called king!
To ensure a strong online presence, you must focus on the quality of the content that you create. Pinterest offers eye candy that can quickly get the required pace to reach thousands of visitors. Pinterest also has a rich daily visitor to make them successful.
You need to ensure a creative touch to your pins so that you can expect more people to love and share them. The quality post will ensure meaningful interaction and more exposure. You will find lots of success stories that are based on Pinterest.
Rather than directly promoting products, companies are sharing ideas and blending their products into them. As a result, they don't seem to push people to purchase their goods but leave an influence among the potential customers.
Pinterest also allows you to create product catalogs that directly link to your store.
You can learn from successful companies to create your own success story. There are tons of examples that you can choose to learn. You will find that companies that deal with fashion share many lifestyle images where people are using their products.
Businesses associated with cooking and baking randomly share news, tips, recipes, and their products in a perfect balance. As a result, visitors do not find excessive self-promotion in their Pinterest posts.
You can follow in those footsteps and bring success and increase sales of your WooCommerce store with Pinterest woo shopping.
How can Pinterest help your WooCommerce store to Generate more sales?
WooCommerce is a leading platform to create an online store with minimal effort. The success of WordPress also drives the success of WooCommerce.
These open-source tools are both flexible to use, customize, and extend. Depending on your needs, there is a higher chance that you will find an existing tool/plugin for it.
On the other hand, you can create your custom extension at an affordable price. Due to the popularity of WordPress and WooCommerce, there are lots of developers available for your custom project.
By default, WooCommerce offers a fully-fledged online store management system. Recent statistics show that WordPress has a 40% share of the total websites that are currently live.
WooCommerce will be sufficient for your complete store management tasks. It would be best if you concentrated on how you can increase the revenue for your online store. Opening an online store is relatively easier than reaching success with it.
Due to flexible options, lots of businesses are opening online stores. Promoting your products on the leading social media networks, price comparison, and shopping catalog sites can bring magical results for your WooCommerce store.
Pinterest is an essential platform that can help generate more sales for your WooCommerce store.
Pinterest aims to share the ideas of every person with the whole world. They have been doing this correctly. In addition to that, you can drive more sales for your store with Pinterest.
If you manage awesome Pinterest boards and catalogs, your chance to reach success will increase a lot. Managing a Pinterest Product catalog is not a very difficult task if you have the right tool for it.
CTX Feed is an extraordinary tool to connect your WooCommerce store with Pinterest.
Tips to professionally manage Pinterest pinboards
We all want to reach success with our investment. You must desire to generate more sales with your WooCommerce store and secure a strong position among your competitors.
Well, now you know that Pinterest can help you to generate more sales from your WooCommerce store. If you learn and apply the best Pinterest strategy, you can have better results from your WooCommerce Pinterest campaigns.
We will share some tips on how to attract more people with your posts on Pinterest. They will help create better engagement and generate more sales for your WooCommerce store.
Find below some essential tips to increase your Pinterest success rates:
First of all, you should add an easy and single-click option to share your product images to Pinterest.
Secondly, do not always post with a 'purchase now' message. Give something to the Pinterest users to enjoy and think.
Most importantly, you need to ensure that the image quality is fantastic. People love the visual appeal of Pinterest pins. They will not like blurry images that tell half of the story.
Do not make your pin title unnecessarily long while you can share the message with a few words. In case there is a lot that you must say, you can be wise to use the comment section.
Moreover, while sharing your product images, you need to be creative. If you share your product image, that will not draw much attention than images of real-life scenarios where people are using your product.
Let's say you are selling umbrellas. If you share an image of a rainy day where people are using your umbrellas, it will genuinely conquer your pin visitors.
Finally, do not forget to include a link to the original product page of your store. It will ensure that people can quickly go to the product page if they want to learn more about it or purchase it.
You will find lots of other tips if you search online. We have kept it simple and given you the most important ones to try and increase engagement.
Next, we will learn how to manage a WooCommerce Pinterest catalog and make more money by making the best use of the integration
CTX Feed – Product Feed Generator and Manager for WooCommerce
CTX Feed is a market-leading product feed generator and management tool for WooCommerce. It comes with broad support for the leading global and regional/local product marketing channels.
With the support for more than one hundred marketing channels and price comparison sites, it offers you an unmatched privilege to ensure the best marketing efforts from you.
There are built-in templates for all the supported platforms so you can get started without any second thoughts. Additionally, there are custom templates to make customization easy for you.
CTX Feed is a brilliant choice to manage your Pinterest catalogs and generate more sales for your WooCommerce store. This WooCommerce extension will offer proper control over your catalog while ensuring the best output for you.
Like all the supported channels, generating product feed for Pinterest catalogs is also very straightforward with CTX Feed. The friendly user interface and intuitive options will give you a quick start and guide you to finish.
Additionally, we have prepared a guide for you on how to create shopping ads on Pinterest. You will find it helpful to manage your Pinterest catalogs more professionally.
How will CTX Feed generate more sales for your WooCommerce store from Pinterest?
If you have some idea on product feed management, you must already know that it can be challenging to manage product feeds.
If you want to manage your product feeds manually, then you will have to focus on this single task abandoning everything else. In reality, you cannot dare to do that!
CTX Feed will give you the flexibility to share the latest product information with your customers on Pinterest with its automatic feed update feature.
Product information can change very frequently. On top of that, your best-selling product can become out of stock within a short time.
You must want to share the latest information with your customers to find any anomaly with your Pinterest catalog and your store.
From feed creation for the Pinterest Catalog, uploading, and scheduled updates, CTX Feed will have you covered. All the features are well thought and well organized to give you the best product feed management experience.
The easy options to include and exclude products from your feed file are very powerful to help you become more productive. We highly encourage you to visit the product page and get a detailed overview of the CTX Feed features.
CTX Feed will allow you to create a strong connection between your WooCommerce store and Pinterest catalog. It will promote higher interaction with your customers and eventually generate more sales for your WooCommerce store.
With advanced supports like multilingual support and multivendor support, there is no limit for you.
It is time to get in action and show the world what you have got for them. Manage your Pinterest Catalog like a PRO and generate more sales for your WooCommerce store with our WooCommerce Pinterest plugin.
Final Words
Technology is adding more ease to our life and work. On the contrary, due to the flexibility, we are also exposed to higher competition. Competition is useful if you can use it for your benefit.
With our WooCommerce Pinterest plugin, you can stay ahead of your competitors in style. Ensure a strong online presence, so your customers are always updated with your product and services.