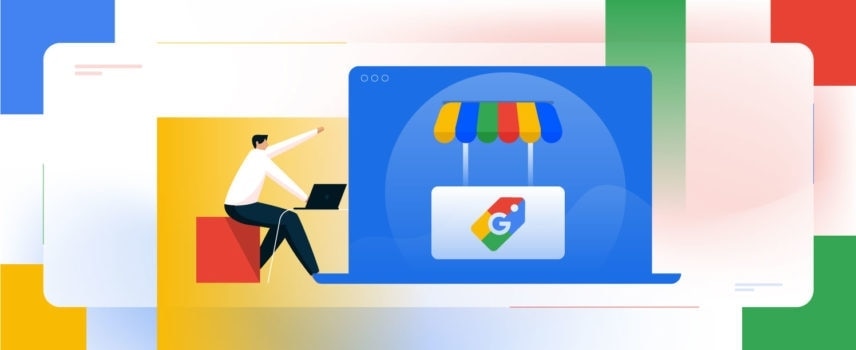 Google, the search engine giant, offers lots of popular services such as Google Merchant Center. It is also the most visited site in the world. People use this search engine regularly to find information and different websites on the internet.
For some people, Google is synonymous with internet and internet searches. It also offers various popular and essential services that are not widely known to everyone. Google Merchant Center is an example of another brilliant service offered by Google. We will share how you can advertise your products using Google Merchant Center in this post.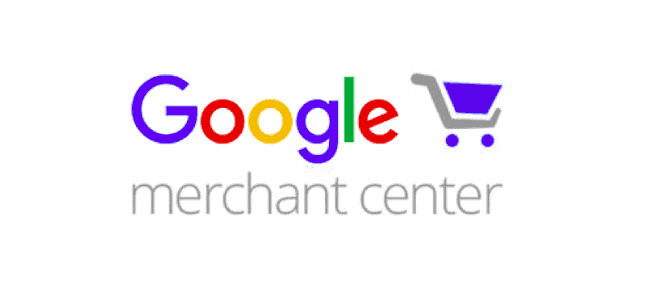 Correlation Between Google and Google Merchant Center
Google has complete dominance over the search engine market. More than 90% of the total internet searches are made on Google. There are other search engines too. Some of them have region-wise popularity too. But when it comes to Google, it has both regional and global scale dominance.
Since its introduction, Google has been cautious to ensure the best search experience for the users. Google Shopping is another popular service offered by Google. Products advertised via the Google Merchant Center appear in Google Shopping, and your products can reach thousands and even millions of potential buyers within seconds.
Google Shopping is an eCommerce platform, or a custom search engine focused on eCommerce. People can search, compare products and prices on this platform.
When people search with a specific term, and if that matches a promoted product on Google, it will also display the products from Google Shopping on the search window. People also go to Google Shopping and search for their desired products.
On Google Shopping, customers can find a specific product from multiple vendors or stores and pick the best one for them. It offers a wide range of choices and price options for the customers, so they love this platform too.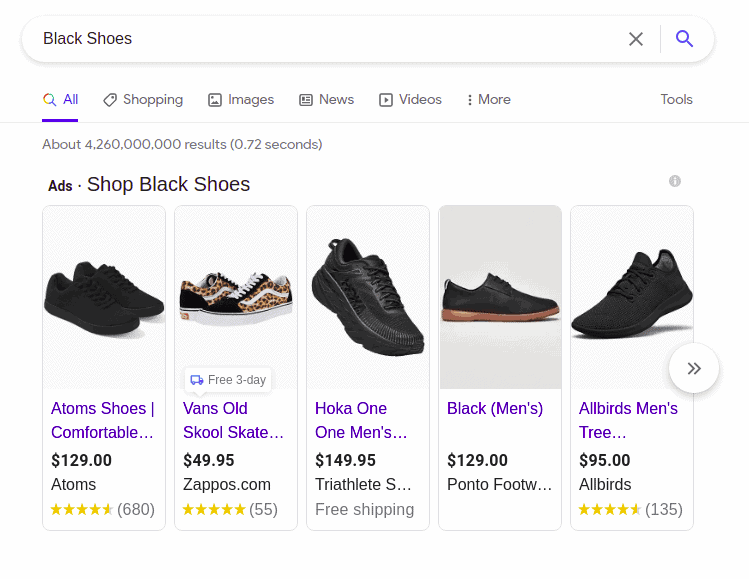 As a shop owner, you will need a merchant center account to upload your products and advertise them on this brilliant platform. You may not already have a Google Merchant account, and it's completely okay.
Opening a new account on Google Merchant Center is not a very difficult task. We also have an easy-to-follow guide prepared for you to create an account and get started on Google Merchant Center.
Google Merchant center comes as a blessing both for the store owners and also for the customers. The store owners can reach more customers with their marketing effort and create a better opportunity to increase their revenue. On the other hand, customers can get their desired product within their budget. Compared to any regular shop, customers have more comprehensive options to choose from.
The chances of getting something within their budget also increases on Google Shopping for the customers. Thus the platform becomes highly preferred by both store owners and customers.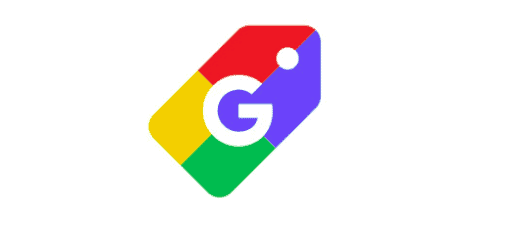 How to Upload Products on Google Merchant Center
To reap all the benefits of Google Merchant center, you will have to upload and advertise your products. Hopefully, you have successfully created the account and are ready to connect your WooCommerce store with Google Merchant Center or upload your products there for advertising.
If you do not have any prior experience, then uploading the products can be a challenge. There are some technicalities to bulk-upload your products on Google Merchant Center.
You will have to create a product feed to bulk upload your products on Google Merchant Center. There are specific requirements for the feed file, and there are few supported formats. it can be somewhat complex for you to learn about all those technical terms and upload your products for promotion or advertising.
Google has lots of documentation to give you a rich knowledge base so you can start implementing quickly. Despite the well-organized documentation, you may find yourself lost in all those requirements and best practices.
So, how can you avoid this and professionally upload your products on Google Merchant Center for advertising? CTX Feed is the answer for you.
If you want an overview of how to create a product data feed for Google Merchant Center manually, you can look at this article: Submit WooCommerce Product Feed to Google Merchant Center. If you fail to create the product data feed carefully and make mistakes, you will get penalties from Google, and in the worst-case, Google will not display your products in the shopping ads.
This is not desirable, so you must be very careful from the beginning to the end of the process. We have discussed the penalties of Google Merchant Center and how easily you can avoid them too. Remove Flags in Google Merchant Center to gather deep insights on the penalties and how to fix them?
CTX Feed is one of the best plugins for WooCommerce store owners to generate and manage product feeds for their store. It supports all the local and global product promotion, price comparison, and affiliate network sites.
So, with a single tool, you can take care of product feed creation and management for all your desired platforms. Among the popular platforms, you will find built-in templates for Facebook Catalogs, Instagram Shopping, Pinterest Shopping, Google Shopping, and many other leading platforms. The built-in template is beneficial to give you a quick start while creating the product feeds.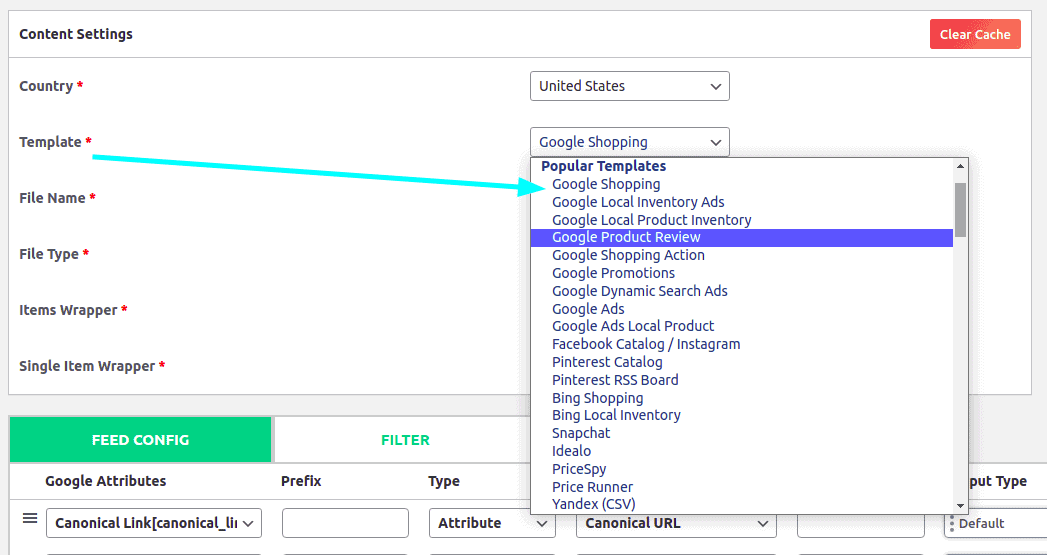 With over 100+ supported product promotional channels, CTX Feed is one of the best WooCommerce plugins. For store owners, marketing professionals, and affiliates, this is a game-changer. It can significantly boost the existing marketing effort for all of those people.
One of the essential benefits of CTX Feed is the error-free product feeds that it instantly creates for you. On top of that, with the update scheduler, you can reflect the recent changes in your product to your product feeds.
CTX Feed will update your product feeds regularly with the most recent product information so your customers will always get the latest product information.

All the features are organized in a very user-friendly manner so; you can get a flying start with this brilliant tool. Relevant options are organized in separate tabs, so you don't have to keep looking for an option.
For example, you will find all the filtering options under the Filter tab of CTX Feed. Another essential feature is the ability to create batches of products to avoid PHP errors. If you have lots of products, you may get an error, but there will be no PHP with the product batches.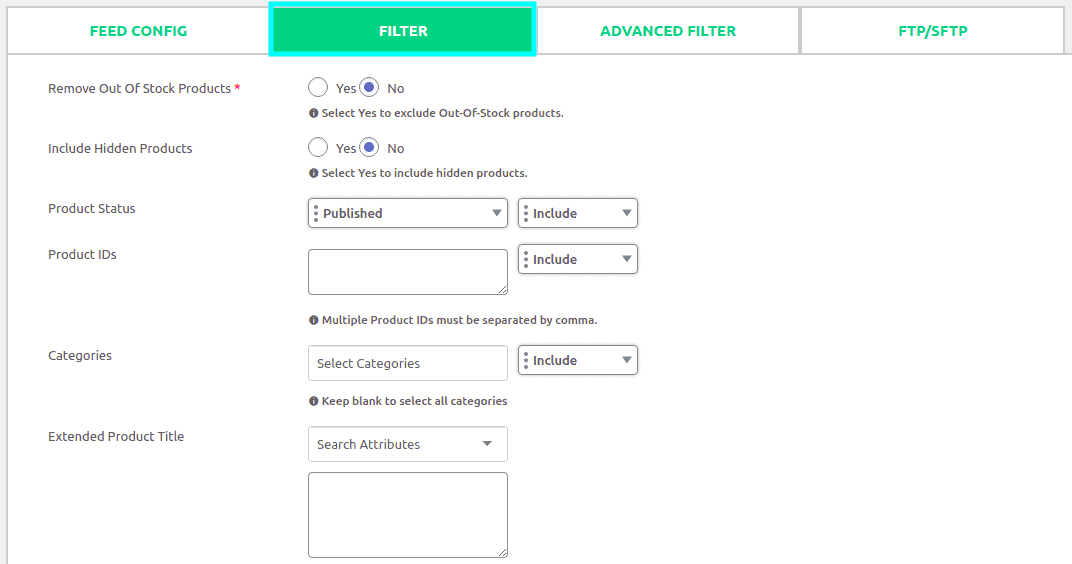 The intuitive options of CTX Feed make it very easy to create a product feed for Google Merchant Center. Moreover, you have made this guide to help you create an error-free product feed for Google Merchant Center.
Once you create the product feed, it is time to upload the file to your Google Merchant Center account. This is also very simple because you have to copy the feed URL and paste it into your Google Merchant Center account. After successfully inserting a valid product feed link, Google will validate your data and list all the products for promotion.

Now, your products are all set for promotion on Google Merchant Center. You must agree that it does not take much effort to advertise your products on Google Shopping with CTX Feed. Most importantly, you can secure a higher revenue from your store by promoting them on Google. If Google Shopping service is available in your region then, you must promote your products. You can find all the supported countries and languages.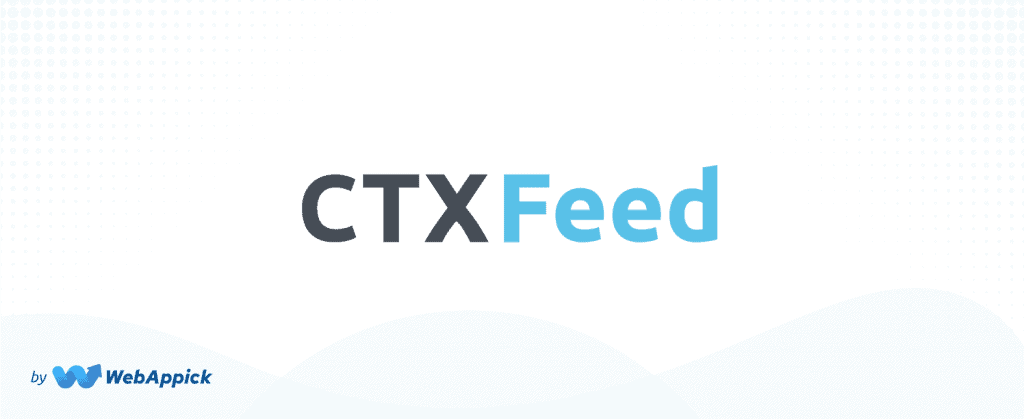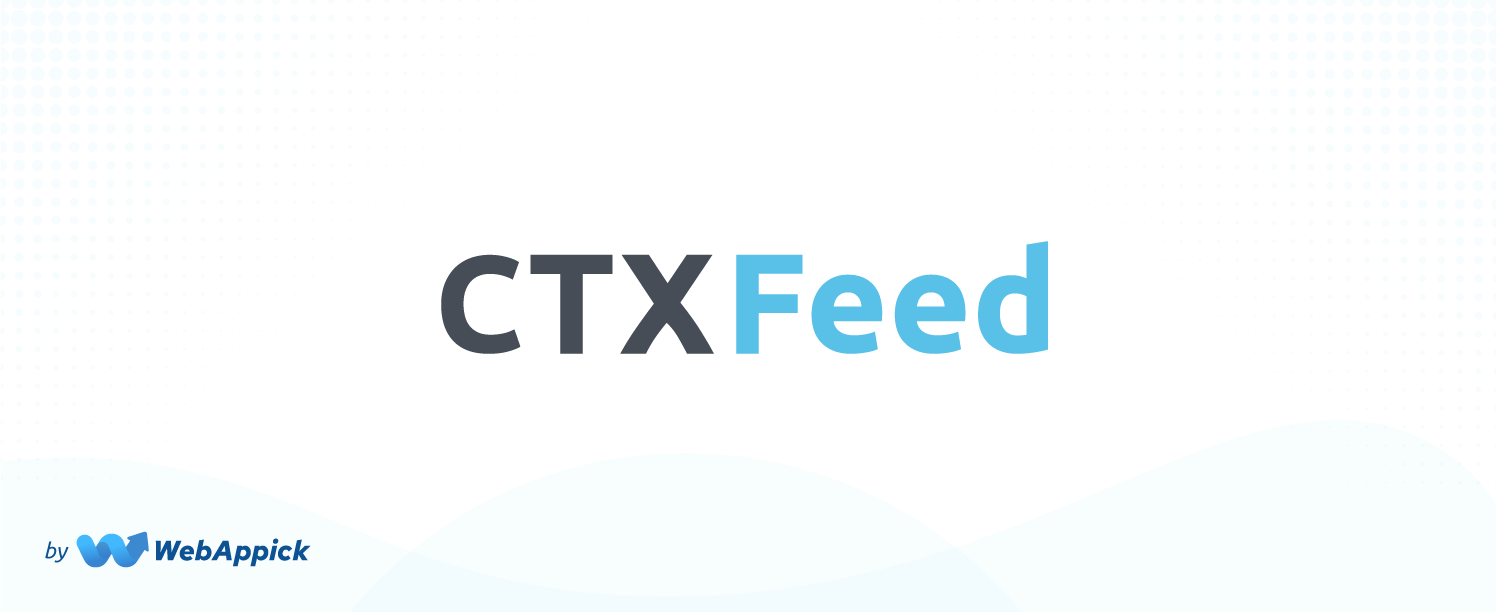 For your information, there is also a premium version of CTX Feed. On top of all the features and benefits of the basic version, it offers more advanced features to deal with your product professionally feeds across all the supported channels.
Please note that the basic version has everything you will need to make a decent product feed from your WooCommerce store. But with the premium version, you can deal with more complex tasks with ease and increase your productivity.
The premium version's advanced and intelligent filtering options are not only a time-saver, but they will also make your life easy. By creating conditional rules, you can include or exclude products in the data feed. CTX Feed PRO also offers a convenient and advanced way to deal with your WooCommerce variable products.
There are multiple options to control the variable products, including the stock quantity and price control options. You will love those detailed control options.

For WooCommerce store owners who have a more advanced store with multilingual and multi-currency support, CTX Feed PRO is the right choice. It offers all the necessary options to create a product feed in a support language or currency.
So, you can reach your customers in a more personalized approach. Moreover, if you have a multi-vendor-supported WooCommerce store, you will love the ability to create product feeds with or of your vendors or with a selection of some of the vendors.
Final Words
Advertising your products on Google Merchant Center is essential to reach more customers for your products and boost your sales. You may get overwhelmed to create a product feed manually, and depending on the number of products, it can be a crazy task for a store owner like you.
CTX Feed can liberate you from all the manual work and significantly reduce the learning curve. So, create an account in Google Merchant Center, get approvals, create a product data feed with CTX Feed, upload, and advertise.