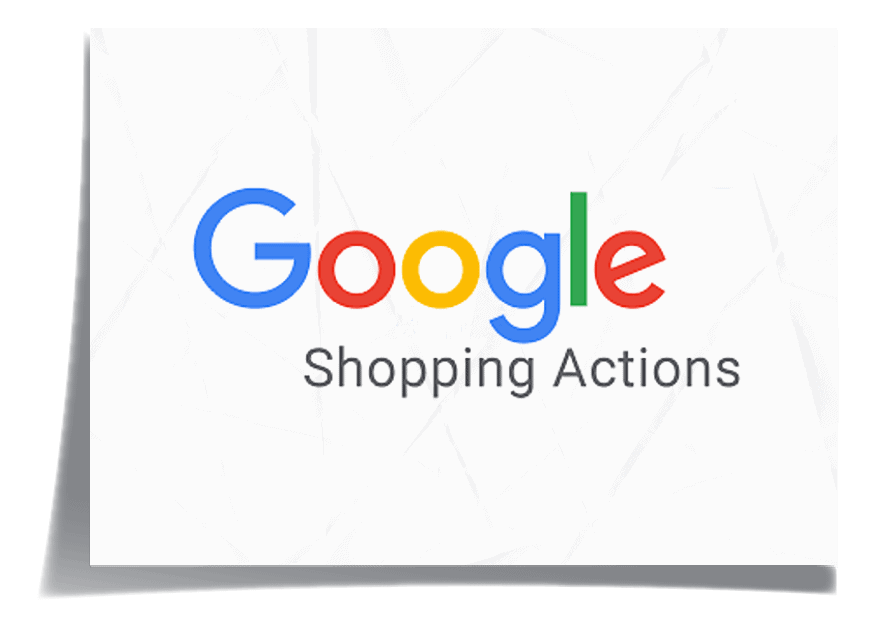 Google Shopping Actions – How to Get Started?
Google Shopping Actions is one of the most buzzed online selling platforms. The infrastructure of Google Shopping Actions makes this service stand out. While the brand Google helps a lot to hype its launch, Google Shopping as an ad delivery system is the real winning detail here. Google defines it as "a shopping program that allows retailers to surface their products across different Google platforms." Essentially, Shopping Actions is what enables retailers to sell on Google Shopping via mobile, desktop and voice assistant.
Wondering what exactly is Google Shopping Actions? It enables retailers to display their products on multiple Google platforms. The platforms include Google Search, the Google Shopping mobile app, the Google Assistant for mobile and Google Home devices. According to Google, Shopping Actions is a commission-based service. You only pay when a sale is made. Google takes care of sales, customer support, and returns and merchants handle fulfillment.
Google has added a transactional layer to its powerful Ads platform so that transactions can now be completed in Google. Google processes transactions and sends order information to merchants for fulfillment. And thanks to the system, Shopping Actions can now offer shoppers a universal cart on Google Shopping that they can use regardless of whether they're shopping on mobile, desktop, or using voice search. Let's take a detailed look at the features that Google Shopping Action has to offer you.
Shoppable Search Results
Shoppable Search Results mean you can buy products straight from the search results. Individual search results will be designated as shoppable by the use of a shopping cart icon. These will appear in Google search results, Google Shopping ads, image searches and YouTube videos. The shopping cart icon tells shoppers that products can be purchased using the Google checkout.
Google-backed guarantee
The cart shows shoppers they can seamlessly purchase with simple returns and customer support, backed by a Google guarantee. People can buy confidently, knowing Google is there to help if they don't get what they were expecting, their order is late, or they have issues getting a refund.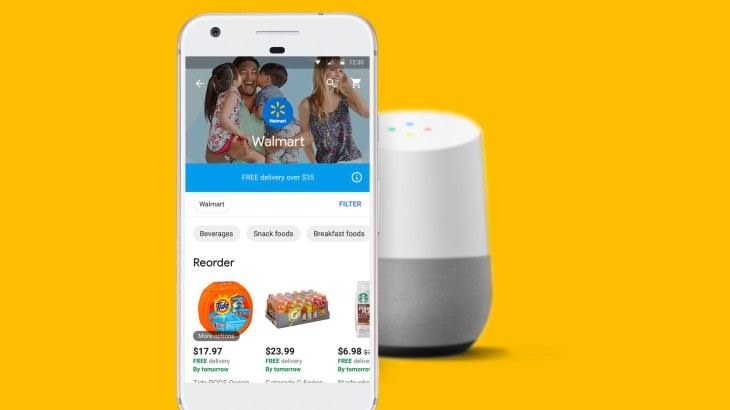 Voice Shopping
Voice shopping is trending upward as shoppers find they can complete purchases using Google Home, phones and mobile devices with Google Assistant.
Google takes care of everything
Google handles the first line of customer support and returns so that the customers can get a more uniform experience. The shopping Actions team works with merchants behind the scenes to ensure shopper satisfaction. They also work with a set of merchant pre-approved guardrails to be more efficient when dealing with shopper complaints and be able to provide customer support.
What is the CPC for Google Shopping Actions?
Well, this is probably the best thing for you if you are a seller and really struggling with conversion rates and CPC. Because while Google Shopping campaigns operate on a Cost Per Click (CPC) or Cost Per Action (CPA) model, Google Shopping Actions utilizes a Cost Per Sale (CPS) model instead. This means, if you don't get any sales via Google, you don't owe them a single cent. That's a relief, right?
How to Use?
A customer can access the products on Google Shopping Actions in the following ways:
Using your computer: You can search on Google Shopping using the URL shopping.google.com. (It's pretty similar to Amazon's Prime.)
On mobile: You can surf for products using your Smartphone's Google Shopping app which is available both in Android's Play Store and Apple's App Store.
On Google Assistant-enabled devices: You can use this service just by saying, 'OK Google, buy…" on your home devices that run Google Assistant.
Who Should Use Google Shopping Actions?
Google shopping actions is for pretty much everyone who has an online store. Everyone can boost their sales with a secured way of investment. There are many benefits to using google shopping actions for an online store owner. Allowing you to get on multiple Google platforms at once is definitely tops the list. Plus, it helps you to cultivate customer loyalty. You can build your email list out of your store website which is pretty awesome. And last, but most amazingly, it doesn't cost anything to list your products on the program.
Who is Eligible to Use Google Shopping Actions?
Not everyone who wishes to list their products on Google Shopping Actions is eligible. There are some certain criteria which you need to meet in order to list your products there.
In order for a merchant to be eligible for Google Shopping Actions, the transit time of their products must not exceed 10 days.
Merchants on Google Shopping Actions are also restricted to a maximum product handling time of four days. If you submit products with handling times greater than four days to Google Shopping Actions, these will not be shown on Google Shopping or other Google platforms.
Google reserves the right to automatically cancel orders that aren't shipped within three days of your handling time.
All merchants have to provide a valid tracking number to their customers within one day of shipment. Supported carriers are UPS, USPS, FedEx, DHL, eCourier, CXT, OnTrac, Emsy, Ont, Deliv, Dynamex, Lasership, MPX, and UDS.
How to Sign Up for Google Shopping Actions
Before you sign up for Google Shopping Actions, make sure that you've already set up with Google Shopping. You can do this at the Merchant Center. You'll have to verify and claim your URL and upload your product data. Once you're done, head to Google's Shopping Actions page, scroll down and fill in the form and you're just approval from Google away to set your Google Shopping Actions.
Conclusion
We have seen Amazon dominating eCommerce. And being the only giant, they were the only show in town; retailers had no choice but to pay up. Being said that, Google Shopping Actions and this new marketplace-style "online mall" Google Shopping is nowhere. That's why if you want to be ahead in the competition, you'll want to get in as early as possible. Never wait for your competitors to start selling first, dive in!