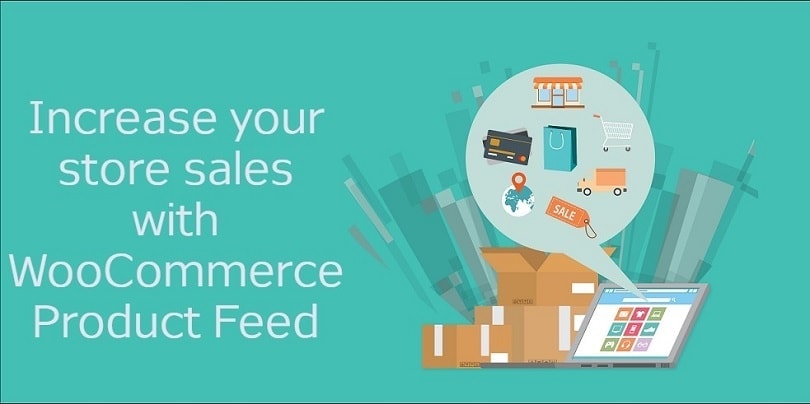 Increase Your Store Sales With WooCommerce Product Feed
Product feeds are a fantastic source of information for both customers and retailers. Most consumers prefer to look at the product feed before they purchase any product from the website.
Many online sellers still don't know what a product feed is and how it can help to increase store sales. Though, the product feed sounds like something that your online store should use. But how can you use it to be seen more and make more sales?
This article is about product feeds, why do you need product feed, how it can be helpful in various ways. Also, you can learn which WooCommerce Product Feed plugin will be best for your online store.
What is a product feed?
A product feed or data feed is a file (XML, CSV, or TXT) made up of a list of products and attributes of those products. So, each product can be advertised, displayed, or compared uniquely.
Why do you need product feed?
You can sell your products in multiple sale channels. Product feed makes it easier to put your products on the shopping channels like Google Shopping, Amazon, etc. It helps merchants with an eCommerce store who want their product into a price comparison site, search engine, or affiliate network.
How product feed increase sales?
Product feed makes it easier for you to present your products and brand name in multiple sale channels. It supplies your product information to an online marketing channel and makes it easy for your buyer to find your products quickly. As more people see your products, it helps to increase your visibility over more channels.
Which WooCommerce feed plugin should you choose?
WooCommerce CTX Feed Pro plugin has endless features and a variety of options. The most significant advantage of this feed plugin is, it connects you to multiple different online stores automatically. Any products and product descriptions that you upload will be updated to a variety of online stores in seconds.
There is a massive variety of merchant websites you can synchronize with. The range of options ensures you that there is a higher probability of your products to be sold. The type of features of this plugin ensures that all of your needs are accommodated comfortably.
Some features of the WooCommerce Product Feed Pro plugin
This WooCommerce Product Feed plugin has endless features. Only a few of them are given here –
Having access to 100+ merchant sites and very responsive for a user command.
Different supported file formats like CSV, XML, and TXT.
Feeds are accessible via HTTP and HTTPS.
Option to create a feed for specific categories.
Supports automatic feed generation at a scheduled time.
10+ pre-configured templates, including Google Shopping, Facebook, etc.
Compatible with WPML WooCommerce plugin.
Where can you market using your Product Feed?
Online distribution channels are used in product feed marketing, including comparison sites, search engines, online marketplaces, review sites, affiliate marketing partners, etc.
Each channel requires it's feed to be formatted differently. Some examples of popular online channels are:
1. eBay
2. Amazon
Your competitors' products are everywhere, so your products also need to be everywhere. The number of retailers increasing day by and looking to channels like Google Shopping to promote their products.
There are multiple platforms where you can advertise your products.
Comparison Shopping Engine: these are sites like Nextag or PriceGrabber where consumers can search for specific products and compare prices. That includes shipping cost and sales tax. It also helps to compare products with a different store that sells those products.
Affiliate programs: you can provide data, images or banners, or both to other marketers. In exchange for a commission on given sales, they will advertise your store and products. Some merchants run their affiliate programs. Many merchants use networks like Commission Junction or ShareASale.
Online Marketplaces: Amazon is the best-known example of an online marketplace. In this marketplace, third-party retailers can advertise and sell their products directly on Amazon's website. Amazon handles the transaction and collects money from the customers. Then they take a commission and pays the balance. In this method, traffic is not sent to your online store. Shop.com is one of the leading pure-play online marketplaces.
What are some best practices of Product Feed?
When marketing your products by a product feed, there are several things to focus on getting right.
Use unique product titles, descriptions, and images if applicable in your data feed. Send your data feed via FTP (service). If possible, add significant search terms or keywords in your product name, including the brand. Update your product feed regularly. Regular updates to your product feed will be periodically required to ensure that the information presented on your product page is accurate and up to date.
The world of eCommerce is growing more and more competitive. So, a well useful product feed like WooCommore Product Feed is essential to get on top and stay there.
You should be happy with the idea of getting all your products listed on different channels, especially if you are new to the eCommerce sector.