Leguide.com: Transforming eCommerce businesses for Good
Pricing is one of the most important factors, a customer needs to make up his mind to buy or not buy a given product. Going by the basic ideology of customers, it can be understood that every customer wants to have the best quality products at the lowest price. In the wake of the internet and online shopping, customers are very choosy about the products they buy! And the multitude of options they find in online stores gives them enough reason to go for selective buying of products. Price comparison websites are making the entire experience of shopping smooth and delightful.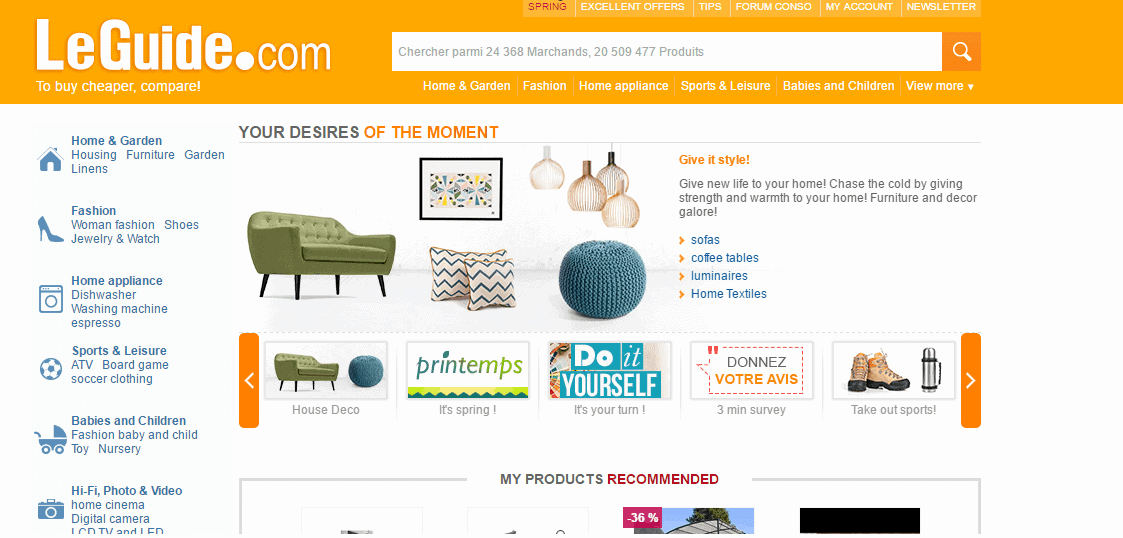 Why Leguide?
Leguide gives eCommerce websites accessibility and exposure to prospective clients. It is a fair business process on the online platform, where even the newly setup e-commerce companies get to compete with prominent companies, sometimes, in the same line of business. This acts as a great opportunity for e-commerce companies to prove their mettle, and make the range of products reachable to their trusted customers through a price comparison website. Over the period of its existence, Leguide has been one of the favorite websites on European soil. So, if you are looking forward to setting up an e-commerce based brand, then you are definitely on the winning side by giving a shout-out for your company and its expansive product line through Leguide.
Is it safe and trustworthy?
The presence of high-performing tools and slides makes it easy for you to access Leguide. Complete security ensures that no personal information is stored or misused by any third party. The information found on Leguide is straight from the e-commerce websites. It is one of the top shopping guides, not only giving pricing information and comparison but also product configuration. You can stay assured about the correct information reaching you, from the different e-commerce platforms.
How to get listed on Leguide?
If your website is on the WordPress platform, then it is definitely good news! It is possible for you to install a plugin to your WordPress which gives your website visibility on different price comparison sites. The plugin for this is the WooCommerce Product Feed, which enables your online store products to reach numerous search engines. All your updates regarding product uploading, information and prices are redirected to the search engines through Leguide.
The WooCommerce Product Feed comes in both free and paid versions, carrying your company and its products to a wide audience! It is an enchanting and efficient form of marketing that can give your business, the edge it needs.
Hence, make the best use of leguide.com, and witness the growth story of your online business reach heights. Always remember, what shows is what sells, and in an online business, visibility matters manifold.