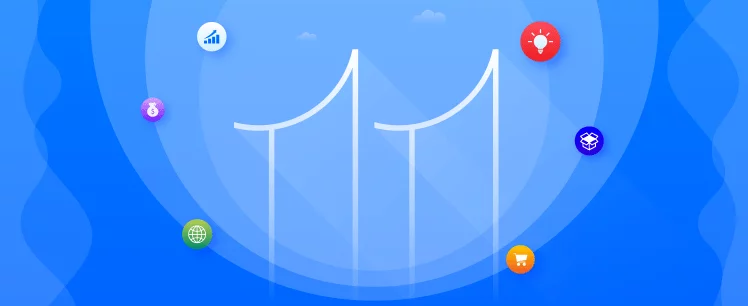 Top 11 proven tips to increase your e-commerce sales
Increasing sales is the topmost priority and demand of every e-commerce store owner. There are no bounded rules to improve the outcome of the sales of an online store. You can keep up with the trend and apply some tactics that are simple but effective.
Increasing sales through online channels may look easy, but actually, you must give consequent effort. Though there are many ways to increase your online store's sales, you can choose the correct ones. These strategies depend on the business type you are running and the market you are targeting.

In this article, we will represent the top 11 proven tips to increase our eCommerce sales. Proper implementation of our mentioned tactics will increase your online sales significantly.
Increase Brand Awareness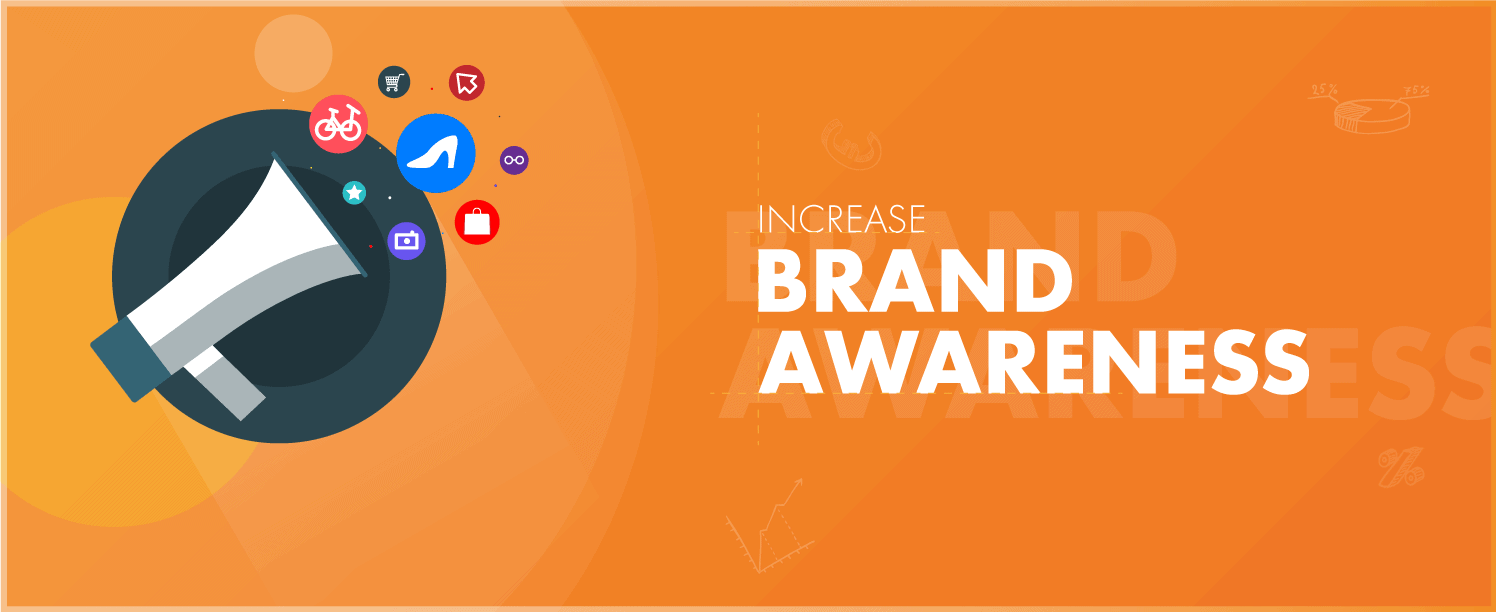 Brand quality
Your sales will automatically increase, and repeat purchases will be made if customers trust your brand. The sales percentage will grow if your brand identity is spread to more people. So try to increase brand awareness by improving the quality of your brand.
High-Quality Content
First of all, you can create high-quality content to advertise your products. High-quality product representation attracts more customers than usual. When a user is introduced with a proper representation of a product, he can easily convert to a customer. For proper representation, detailed information of the products is a must.
Partnering with Renowned Brands
Partner with the relevant business industry that is already leading the market with your business type. And make sure that you are using the best prm software to help increase partner performance, reduce overall cost and increase intelligence.
Paid Promotions
Utilize the paid ads feature to promote your products in different marketing channels. When you promote your products through paid ads, they are presented in the front line of a search query. For example, in google search results, paid ads are represented first, and then comes the generic search result.
Social Media
Social media like Facebook, Instagram, Twitter, Pinterest, etc., has become a great source to promote products. Potential customers are already active on these social media platforms. You can actively promote your products and brands through social media to create brand awareness.
You can create a relationship with your customers by posting engaging content (Text or Video) on social media. Users should feel like they are communicating with a human, not just a brand.
Multi-Channel Product Promotion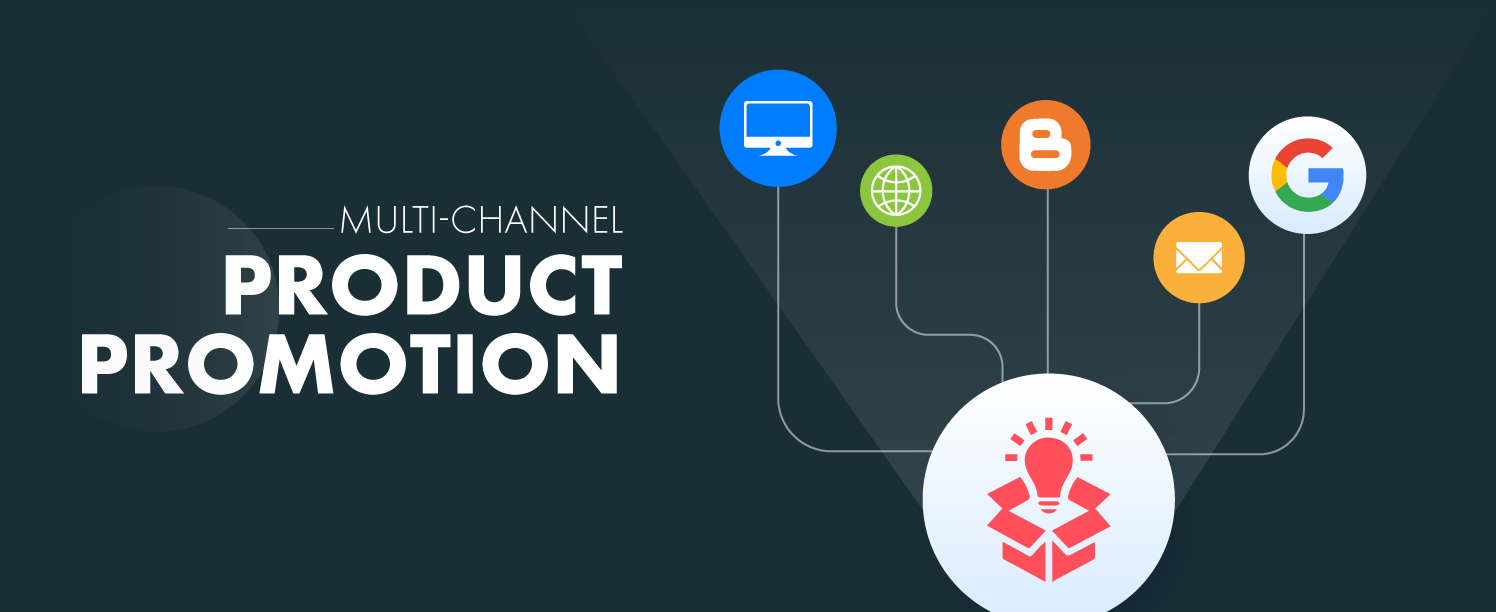 The present era of e-commerce requires you to promote products on multichannel. The popular marketing channels are Google, Facebook, Bing, eBay, and Many More. To increase your online e-commerce sales, it is mandatory to promote your brand and products through these channels.
To promote your products through various marketing channels, all you need is an organized product feed. An organized product feed includes a list of product information from your online store. Marketing channels such as Google and Facebook easily understand the product feed data.
Your product data are displayed in marketing channels when you upload it according to their requirements. Think about what will happen if you upload your products on all the popular channels. There is no chance of your products not being displayed on internet searches.
WooCommerce Product Feed Pro is one of the best plugins in the market, specially designed for WooCommerce websites. If you are running a WooCommerce website as an online store, this plugin is a must to create the perfect product feed.
With WooCommerce product feed Pro, you can generate the product feed in a few clicks only. The plugin is designed with all the necessary product attributes required for different channels. It includes product feed templates for all famous marketing channels. You can improve your sales to a whole new level by generating feed by this plugin and uploading it to various marketing channels.
Email Marketing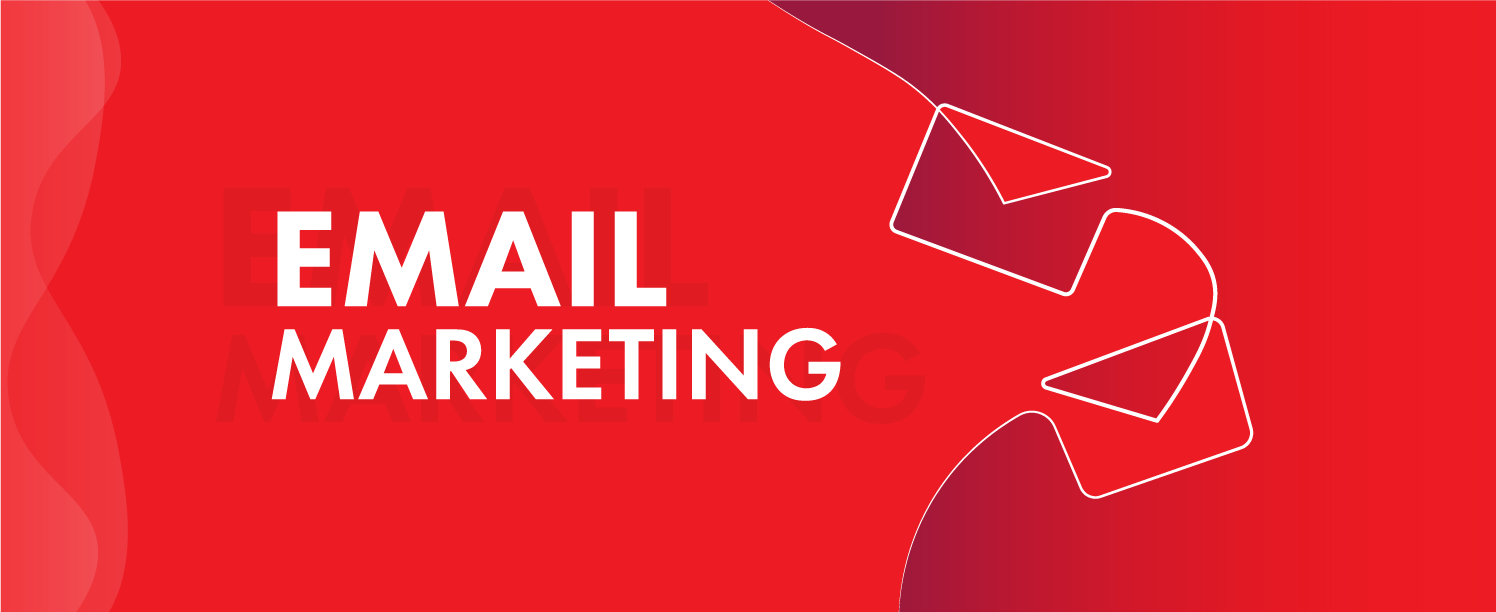 Email List
You can apply a precise email marketing strategy to increase your e-commerce sales. If you want to send promotional emails to your customers, then utilizing the email list is a must. Your email list is under your control, and you can send product information to all the targeted customers at once.
It is easy to collect the email address of your visitors from social media platforms or your website. You can collect email lists through different lead generation strategies. The actionable ways to create the email lists are:
A Facebook ad that redirects the customers to your website's landing page and asks the customer's email address.
Implement attractive popups on your website to collect emails for email marketing. These pop-ups should ask visitors to provide their email address in exchange for something appealing.
Host free webinars to provide valuable product information and exchange the visitor's email address.
Use email finder tools to collect the email addresses of potential customers.
Personalized Messages
Send personalized messages to your customers by segmenting the email list. Using automated tools is an innovative way to create custom emails to increase your engagement with the customers. Welcome your customers with automated messages right after they sign up on your eCommerce newsletter. Customers are always eager to hear something from you.
Engage with Customers
You can build a good relationship with your customers and generate quality leads by growing the email list. Customers should be provided with updates regarding your online store by automated emails via your website. They should also get a notification about any products, deals, or purchases through emails.
Targeting and Retargeting
Collect the email address of potential customers from your website's landing page. The email should include contents that can influence the buying intention of a customer. You can also encourage customers to make repeat purchases through an email list of relevant leads.
Social Media Marketing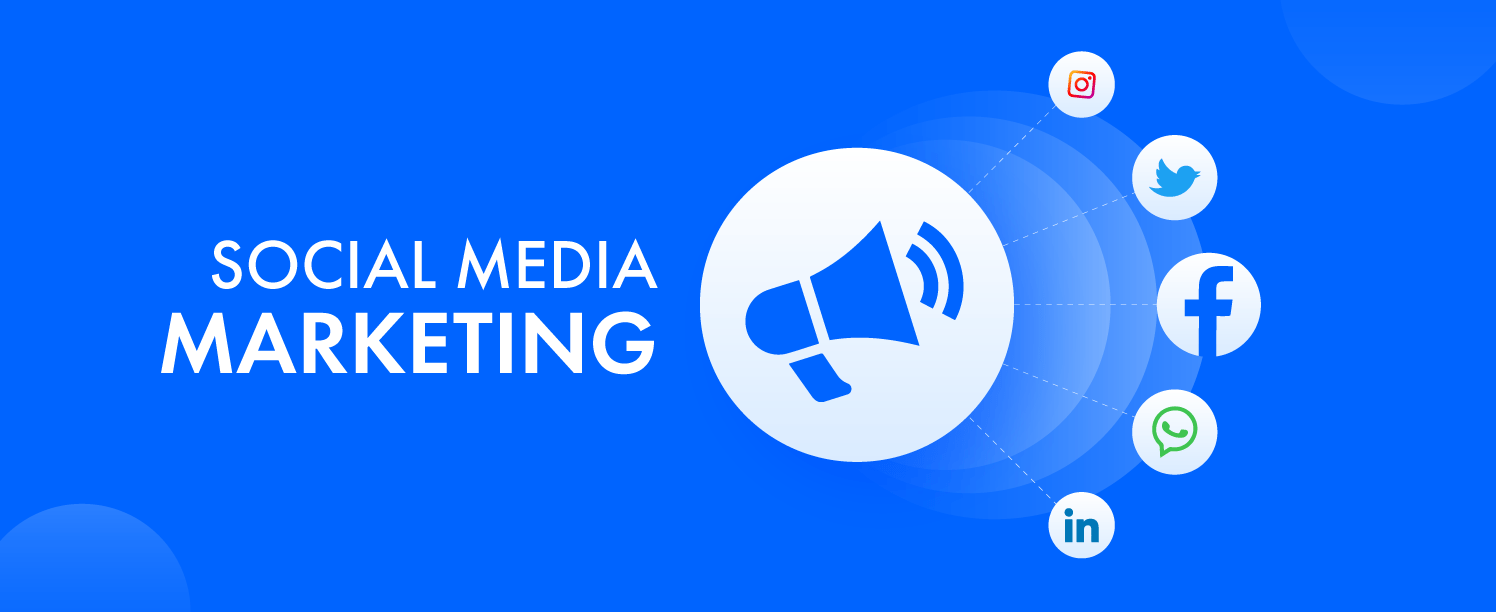 One of the best ways to drive visitors to your store is through social media, especially Facebook and Instagram. You can convert your visitors into customers and re-engage them to buy more from your site.
Among all the social media, Facebook and Instagram collectively generate the largest e-commerce orders. Advertising products on this channel via Facebook ads for Ecommerce is a must to promote your brands and products.
Facebook Dynamic Product Ad
Apply Facebook dynamic product ad retargeting to classify visitors according to their actions on your e-commerce store. Later on, you can promote your products with minimized cost and at the right moment.
Facebook dynamic ads display the right products to the right people by minimizing your marketing effort. These ads are optimized for the customers who have shown interest in the products of a website.
Segmenting Customers
By segmenting your customers, you can access a powerful resource that you can utilize to get ROI (Return on Investment) via Facebook ads. You will be able to separate cold and lookalike audiences from your segments of visitors by using the features of Facebook.
You can segment your customers according to their significant behavior. These shopping behaviors are mentioned below:
High Spenders: Identify the high spenders who are constantly purchasing from your website. You can offer all the exclusive items, sales, and product bundles to them.
Cart Abandoners: Handle the cart abandoners so that they come back and make a purchase. Give them offers via email related to products on which they have an interest.
Coupon Lovers: Identify the customers who are eager to purchase discounted items. You can create attractive coupons for them.
Thrifty Shoppers: Separate thrifty shoppers looking for specific products they will have to buy after a period. Remarket products for them just before they need to buy that product again. Use bundle offers and diverse discounts to them.
One-timers: It's easy to segment customers who have purchased a product once. Offer attractive offers such as discounts on 2nd purchase to grab their attention for making more purchases.
Subscribers: Tag and gather all the newsletter subscribers and monitor their behavior. It will help you understand their interest.
Registered Browser: Segment the registered users who haven't made any purchases yet. Display high-quality content to them and give them discounts on their first orders. You can also offer them products and categories they are interested in.
Indecisive Buyer: Sort out those users who are browsing your website a lot but buying much. You can handle these customers by providing additional product info with some proven customer feedback.
Idle Customer: Connect with your inactive customers by offering them exclusive prices, complementary products, and limited sales.
Loyal customers: For loyal and regular customers, enable a reward point system for each purchase. Send secret offers and discounts based on their number of orders.
Trendy Customers: Categorize the customers who are always looking for new products on your site. Promote your products to them before releasing new products. Provide early access and pre-order opportunities, and give them a small discount upon sharing your products on social media.
Targeted Custom Ads
You can extend your marketing efforts on social media by setting up custom ads on your own. The ads could be based on custom audiences, inclusions, and exclusions. Installing Facebook pixel on your website will help you target the audience based on your website's actions.
Popular Social Medias
Facebook and Instagram are already flooded with users, and most of them have buying intentions. If you promote your products and brands on this platform, you can maximize the product reach to a whole new level. It will automatically increase the customer presence of your website drastically.
Customer Feedback
Through Facebook marketing, you can collect feedback from your current and previous customers. Customer feedback will help you sort out the best selling products and remarket them. It enables customers to find the best products without any effort. Positive feedback from the customer can be highlighted to promote the products.
Video Marketing
It is also possible to demonstrate live videos on social media platforms, which is an ongoing trend. Video demonstration represents a detailed view of the products with more details.
Video content helps customers to verify the features and become more interested in buying the products. For a video demonstration, you can use popular platforms such as Youtube. Facebook, and Instagram.
Improve Conversion Rate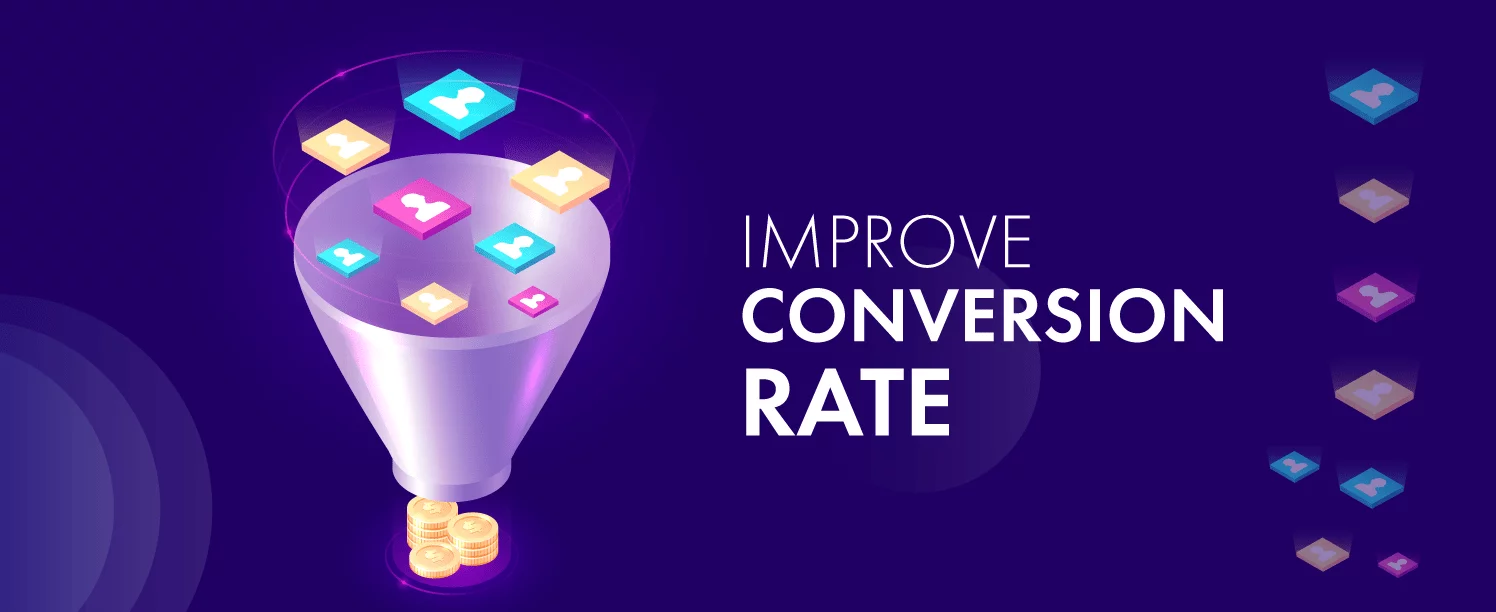 Optimize Marketing Channel
You can optimize your marketing channel constantly to increase the conversion rate. If you are not getting the expected output, explore the analytics and find out what people are looking for. Then you can identify the conversion killing part.
You must constantly test different areas of your e-commerce website and identify what to improve. Use the customer data that you already have and make a tactical decision to enhance your sales opportunity.
Better UI design
There are too many online stores that create huge competition. If you want to stand out in the competition, you must ensure a better user experience. Users rely on websites that operate smoothly and quickly. They willingly purchase products from a website that includes less complexity in buying products.
Improved Product Data
You can always increase your e-commerce sales by applying different tactics. Improvise your product data with additional information to create a buying intention of a customer. Make sure you are presenting some related product suggestions to your customers.
Product Suggestion
Customers are always curious to get more information and buy more products. When they get the product information with some related product suggestions, they may get interested in buying more.
So providing more related product suggestions will increase your e-commerce sales significantly. For example, when a customer has purchased a phone and gets an earphone as a product suggestion, he may also purchase earphones.
Easy Buying Process
Make the buying process as easy as possible for your customers. Dont ask your customers to register an account till the point it is essential. When you can ensure an easy process to make a purchase, the customers will not search for products elsewhere.
Easy Checkout Process
Minimize the working effort of your customers by creating an easy checkout option. Your online store should include numerous checkout options so that customers can buy and checkout flexibly with their preferred payment option.  When you have multiple checkout options on your website, you will surely get more visitors to your website. If you are selling both online and offline, use Magestore POS software to speed up the checkout process and give your customers multiple payment methods, thus improving the customer shopping experience.
Live Chat system
Solve your customer queries by implementing a Live chat system on your website. There is a better chance of conversion when the customer gets an instant solution through the live chat option. A satisfied customer becomes reliable to the website when they are getting a product with the solution as well.
Customer Review
Collect all the customer review information of the products of your website. Existing customer review data will help you in many ways to increase your sales and brand value. Customers can compare a product and sort out the best products by looking at the product review. You can promote the products with the best reviews to increase sales opportunities.
Video Description
Product data can be enriched furthermore if you provide video details of the product on your website. Video description and review creates a better connection between the customer and the product. Thus you can easily convert a visitor into a customer who is willing to purchase your product.
Improved Visual Representation
Product details are a significant factor in increasing your e-commerce sales. Provide an image with a 360-degree view of your products to ensure a better preview. When customers get a detailed view of their selected product from every angle, they become more interested in buying that product.
To optimize the conversion rate, you can ask these questions related to your website:
Which areas should I focus on for improvement?
What are my competitors doing?
How to optimize my website for different devices?
How fast my website responds?
What do my customers think?
You must get the answer to the above questions and make constant improvements to your website. The best practice is to redesign and update your website according to the changes that are required.
Analyze Customer Data to Improve Strategy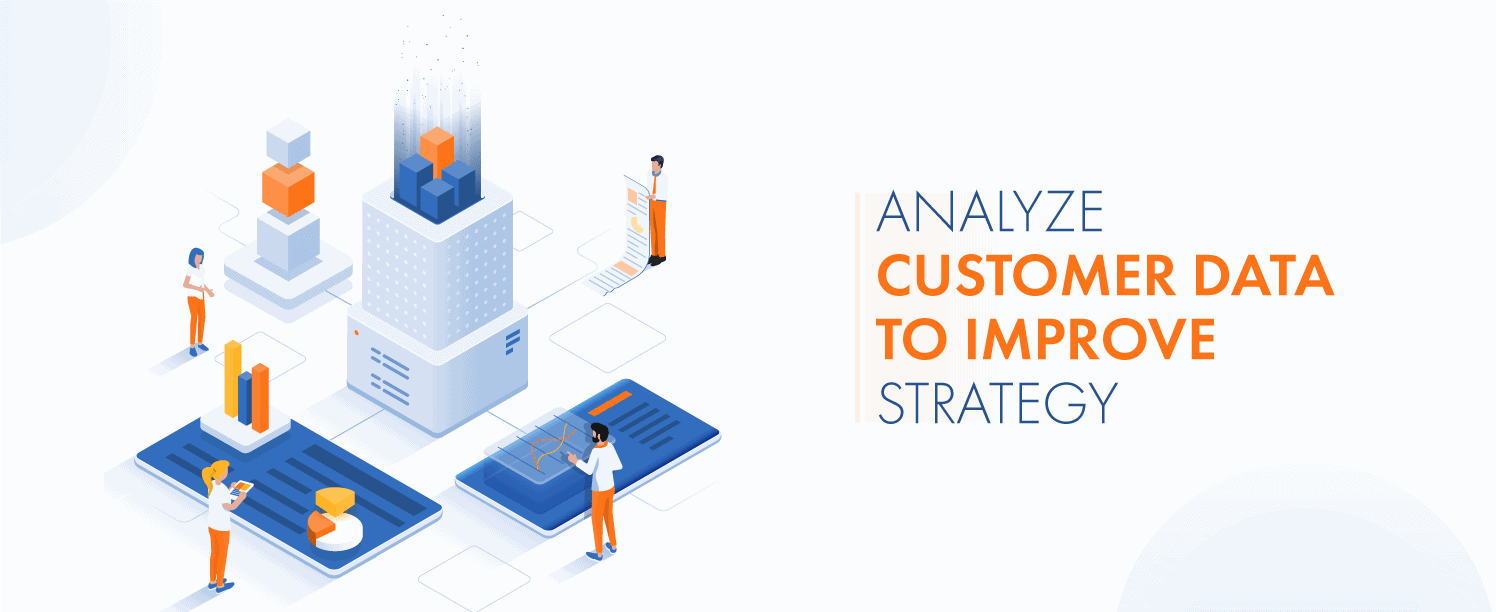 Sales Target
Take your business to a far-reaching sales target by tracking the target number by analytics. If you have a clear sense of your customer's interests, you can apply your marketing strategies more efficiently.
Money Making Products
You may have lots of products in your e-commerce store, but all the products will not generate sales. Remove the items from your online store that make no money for you. Removing non-profiting products will automatically increase your e-commerce sales without any extra effort.
Dynamic Segmentation
By applying dynamic segmentation to your website, you can track all the clicked pages and products. You can also send targeted offers to your customers according to their behavior on your website.
The dynamic segmentation process applies to different channels such as Google ads, social ads, popup messages, and more. You can customize your marketing tactics and drive up the conversion rate by relying on these segmented data.
Geo-tracking
Enable geo-tracking in your website and track the origin of your customers. Your customer data is a valuable asset for your business. When you know your customer's IP address, location, and time of visit, you can customize the user experience according to your customer's preference.
To utilize the geo-tracking feature of Google Analytics, you can apply a few tactics to grow your sales ratio. For example, if maximum visitors come from the USA, find out from which state and city the visitors are coming from. After sorting out the maximum visitors' exact location, you can apply your maximum marketing effort to that location.
Improve Website Traffic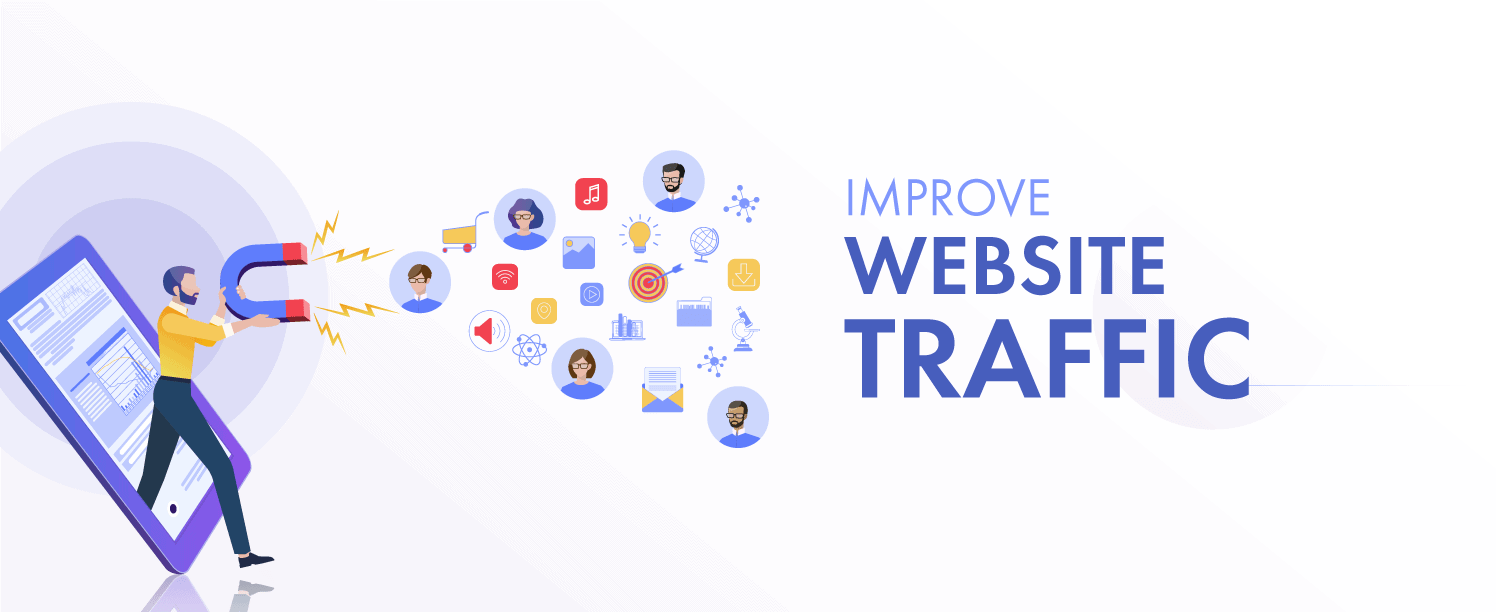 Search Engine Optimization
SEO improves your website's visibility by increasing the quality and the quantity of traffic via search engine results that are non-paid.
Every search engine has its own rules that you must follow to place your website in a higher rank. Optimizing the website contents based on related keywords will help customers find your products easily on related search queries. You can research popular keywords on the internet and upload products by including those keywords in the product information.
Video Content
Your website should have more video content related to product descriptions, reviews, and tutorials. The contents should be diverse and include enough description to rank better on search results.
Simple Infrastructure
You can gain more visitors to your website if it includes a simple infrastructure that is easy to navigate. These factors will help to increase customer satisfaction by improving the user experience.
Mobile Responsiveness
Currently, the number of internet users on mobile devices has increased drastically. Potential customers are using mobile devices to search for products. Your website must be fully optimized for mobile devices. It will surely increase the number of visitors and increase your sales.
Influencer Marketing
Social influencers have a significant influence on social media like Facebook, Instagram, and YouTube. They have a large follower base, and people trust them. If you can promote your products via social influencers, it will significantly impact your e-commerce sales.
Improve Customer Relation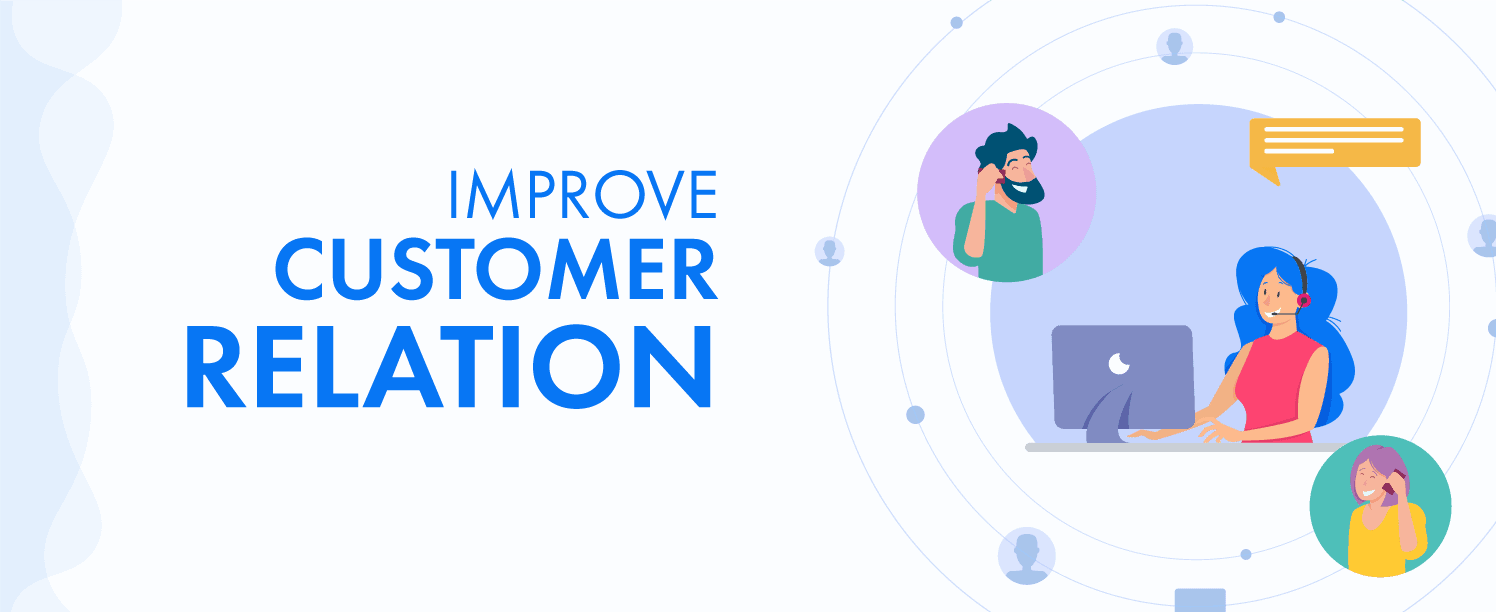 Solve Queries
People are willing to buy more from a website when their complaints are adequately solved. Your website should include an efficient customer service option to handle customer queries. Shoppers are more satisfied when they can chat with the staff members of the website and get converted.
Chat System
Your website should include a live chat system where people can connect with you anytime. You can gain potential customers and increase your sales by solving their issues immediately through live chat.
Chatbots
If you are tired of handling the same questions repeatedly, allow chatbots to answer the common problems. This will decrease the number of less important customer queries, and you can focus on potential customers.
Email
Handle your customer complaints and send them personalized emails to provide instant customer service. This helps customers to rely on your website and build trust in your business.
Provide a phone number on your website so that your customers can reach you over the phone and solve their queries.
Utilize Shipping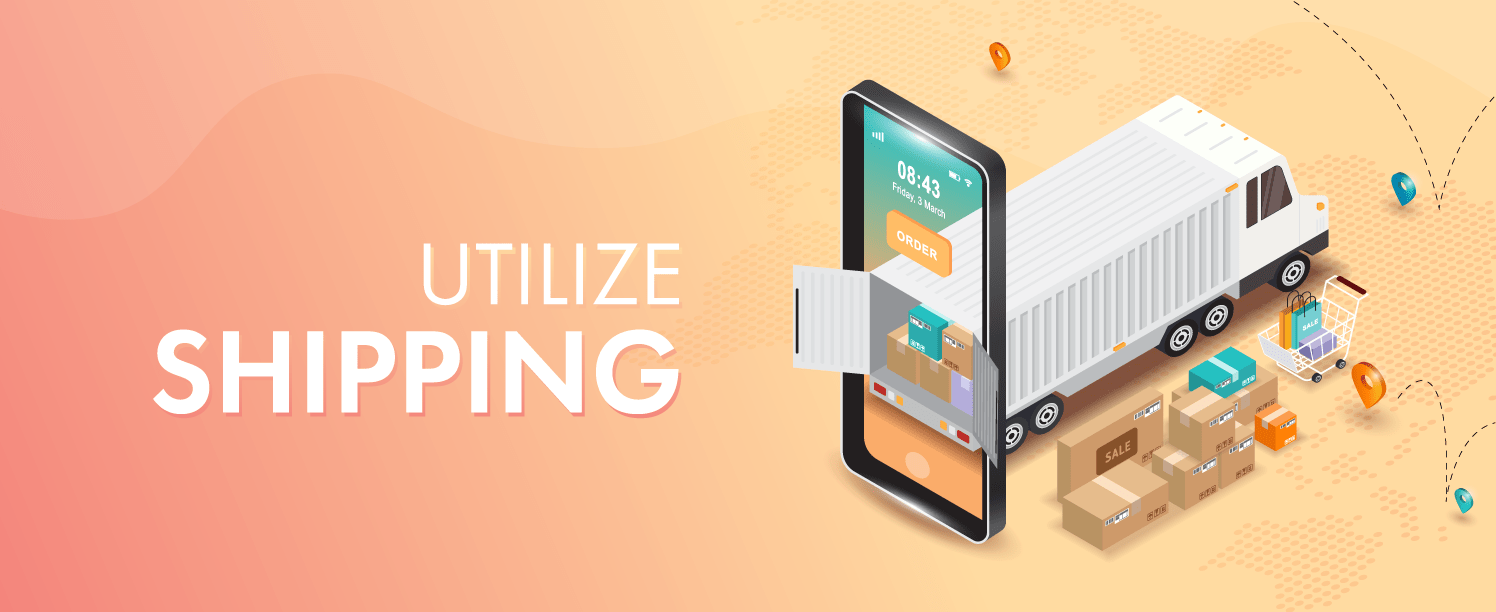 Shipping on Time
You can utilize the shipping time and strategy to increase your e-commerce sales. You will get negative reviews if your customers are not getting the products on time. Because shipping time impacts your store's rating, you must apply an effective shipping strategy.
Free Shipping
You can apply different strategies to ensure quick delivery and get positive reviews. Customers should be allowed to choose their preferred shipping options. Customer's buying intention increases when they get the free shipping option.
Customers should pay extra money if they want quick delivery with faster shipping. Otherwise, they can choose the free shipping option. You can also use third-party logistics to operate the logistics and delivery services.
Strategic Promotions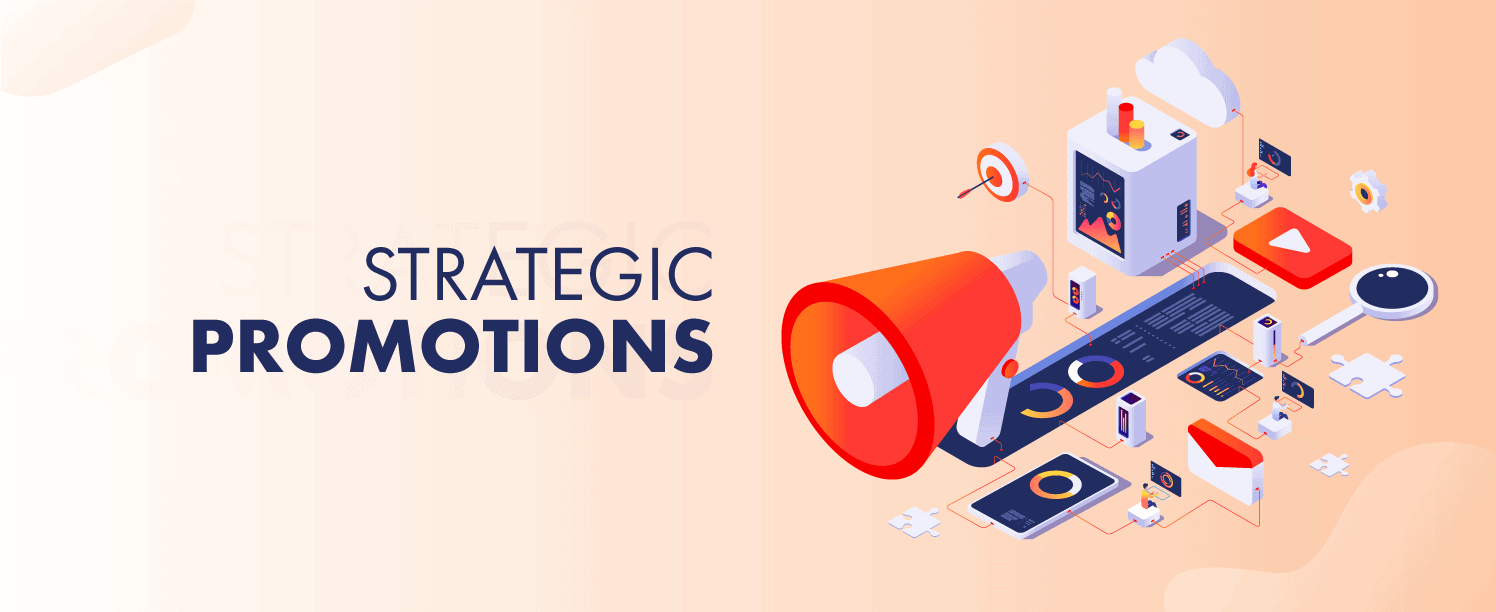 Offers and Discounts
Customers are always interested in buying products that include offers and discounts. Though you may have to spend some money on marketing, you should still run flash sales on your website. Accelerate your product promotion by including exclusive offers and discounts. Offers and discounts always help you to promote products to larger audiences with less effort.
Occasional Offers
Leverage the potential of promotion and run holiday offers, anniversary offers, and birthday offers throughout the year on your website. Including various offers on your website will keep leads and previous customers engaged. Customers will rely on your website's offers and buy again from your website without searching for other options.
Creative Marketing Tactics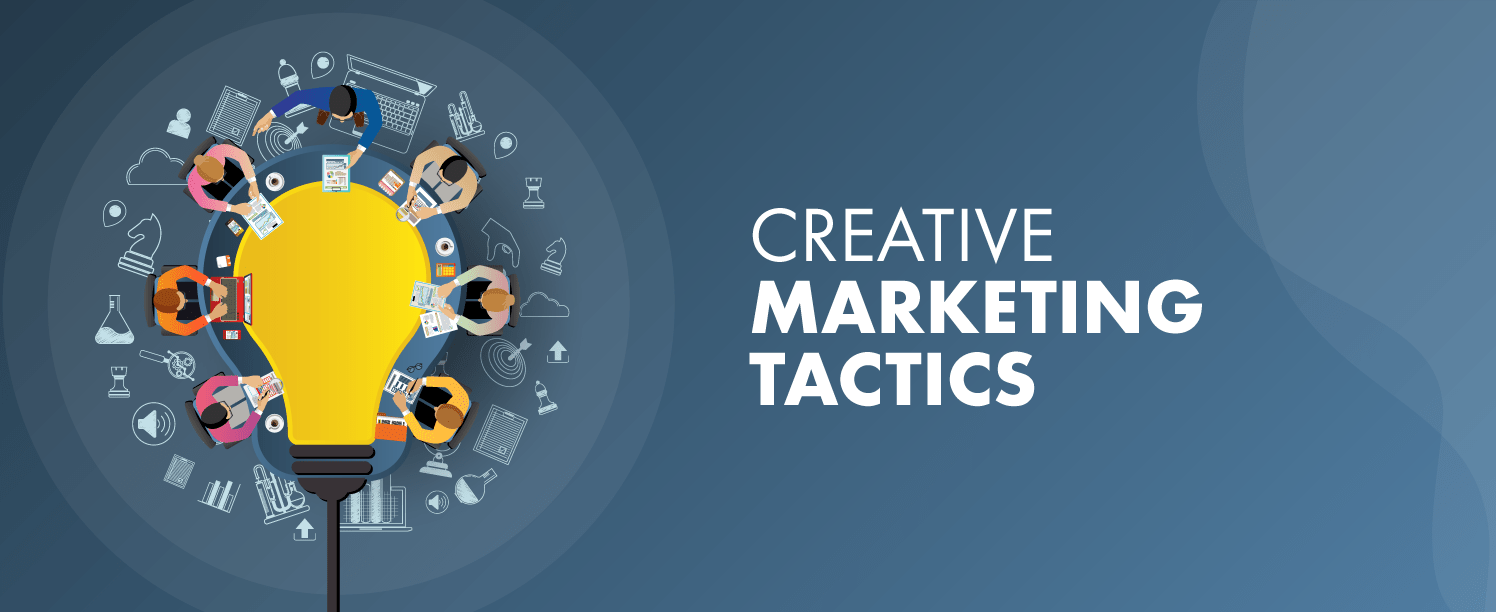 Rich Content
It is essential to provide effective marketing content such as articles, infographics PowerPoint slides, videos, etc., on your website. These contents should engage your customers in a comprehensive way that no other website is doing. Contents establish trust with the audiences in a way that they become customers and increase sales.
Seasonal marketing
Apply your marketing strategy based on different seasons and related products. You can understand what customers want in a specific season and promote your products. For example, in the winter season, promote products that the customers prefer in that season. In this way, you can minimize your marketing effort and promote only the necessary products.
Conclusion
Your e-commerce business journey may not always bring a fruitful outcome. You can always apply your self-made strategies to improve your e-commerce sales. Proven tips provided by successful entrepreneurs will always help you to improve your strategy.
If you follow the tips and strategies that we have mentioned, you will surely notice an increase in your e-commerce sales. Thus you will be able to grow your business journey into success.