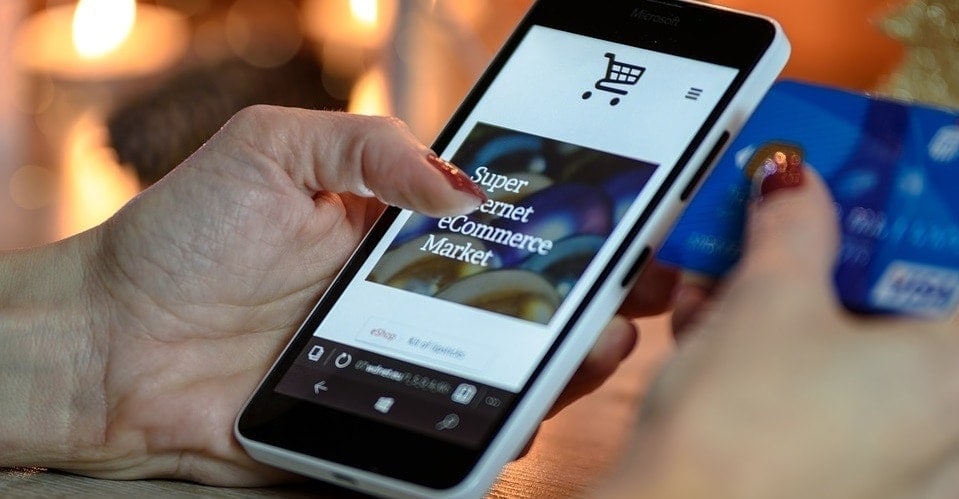 7 Proven Ways To Double Your eCommerce Sale Within a Week!
Bill Gates once said, "If your business is not on the internet, then your business will be out of business!" E-Commerce is such a powerful medium nowadays that no investor can afford to ignore it.
If you own an e-commerce site and you're not getting your desired sale to traffic ratio, probably you're missing some of the most wanted features that your customers are looking for! Whether you're running your business for quite a few years now or you've just started with the marketplace, it's essential to keep up with the new trends in this ever-changing world.
It's even more accurate when it comes to e-commerce sites. Being slightly backdated with the marketplace, you'll find yourself light years behind your competitors. It's always been a competitive place!
So to preserve your existence, you'll need certain tricks to follow. However, don't worry! We have got you covered, sit back and read the following strategies to boost your sale within weeks!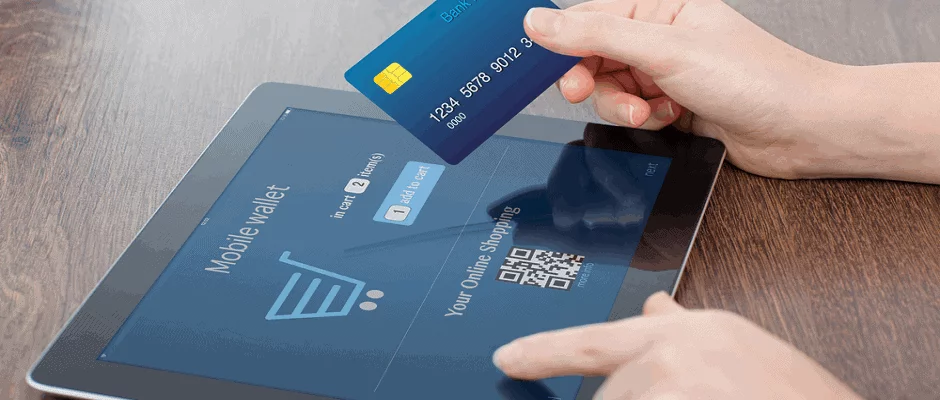 1. Go Mobile
2018 is the era of the smartphone business. Smartphones took over the entire market over the last half-decade. According to research, 62% of users use smartphones for online purchases. This is the reason there is no alternative to a smartphone responsive e-commerce site.
Statistics show that 40% of users will go to the competitor after a bad mobile experience. That being said, not only a mobile responsive website is enough for an e-commerce site. It's just the beginning of the journey, the reason being the enormous advantage of mobile apps over the mobile web.
A couple of research on the users it came to light that over 80% of the customers use the mobile app to browse media. Accept it or not we are always using apps, even in busy working hours. It's a must for an e-commerce site to have a mobile responsive site while having a mobile app is essential to boost your sale!
2. Marketing is everything
The business has only two functions, Marketing, and innovation. Without marketing, you're never, ever going to experience the taste of success in business. For e-commerce, marketing is even more important than of physical stores.
"It's not what you upload; it's the strategy with which you upload. Without a strategy your content is just stuff, the world has enough stuff!" So, you need to be strategic to grab your customers' attention.
Marketing strategies in e-commerce are a little different from other businesses as the internet is full of data and everyone is just trying to have the attention of his desired customers. To take your product in front of their eyes, you will need the help of the giants known as search engines and shopping engines.
Consumers use search engines regardless of whatever they are willing to purchase. Whether it is a Sports Utility Vehicle or a winter jacket, the comparison websites always play a vital role. So, that is where you would like to put a lot of your efforts.
"Marketing without data is like driving with your eyes closed." Talking about the e-commerce and online business scenario, feed generation according to the requirements of the search engines and comparison websites is the most effective way to showcase your product to your target customers.
There are a few plugins that will make your marketing easier than uploading a product on your site. Woocommerce Product Feed plugin by WebAppick is one of the trusted plugins that help you generate the feed of your products for all the shopping engines.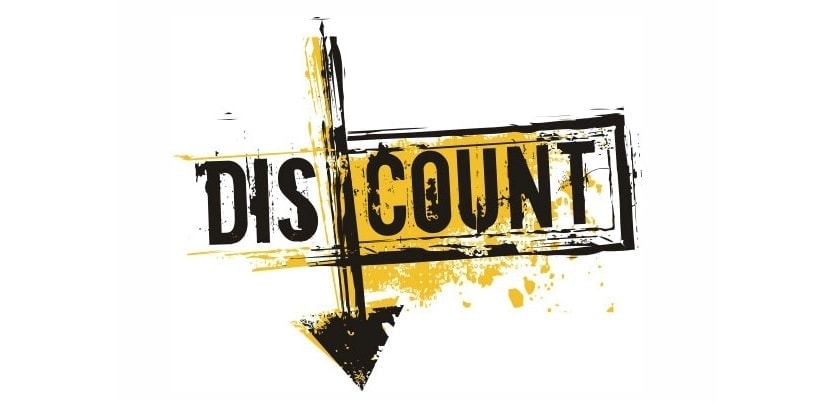 3. Birthday, Anniversary & Seasonal Discount
Who doesn't want a special wish on his/her special day? Everyone does, right? Remembering special days like birthdays and anniversaries are the simplest personalized ways to gain customers' loyalty and lifetime respect.
It seems quite an impossible task for a human but using a marketing automation tool you can send each customer a personalized message on their birthday and at specific intervals after purchasing from your site. This is an effective way to increase your relationship with your customer and build a personal bond where they can feel a warm, friendly environment to shop on your site. Never miss to surprise them on their special days with a little discount.
4. Never underestimate the power of social media
There's no doubt that social media is the one single thing on the internet that can wipe away every other option when it comes to reaching the audience.
According to SmartInsights, the number of internet users worldwide in 2018 is 4.021 billion, and the number of social media users worldwide in 2018 is 3.196 billion. The ratio is almost 80%. This is a huge place to meet your customers, build networks and gain trust!
Social Media Marketing has become one of the most valued marketing strategies in the last few couples of years. If you haven't invested enough in SMM, you're probably not going to reach your target audience. Facebook is leading the social media along with LinkedIn, Twitter, snapchat, Instagram and other apps. They have made marketing more natural and charming in such a way that users can hardly distinguish the promotional feeds from their news feed.
Take advantage of the power of social media, place your products on social media to get more attention, because after all, everything we need is customers' attention. Woocommerce Product Feed Pro by WebAppick can help you here as well by generation preloaded, and custom feeds.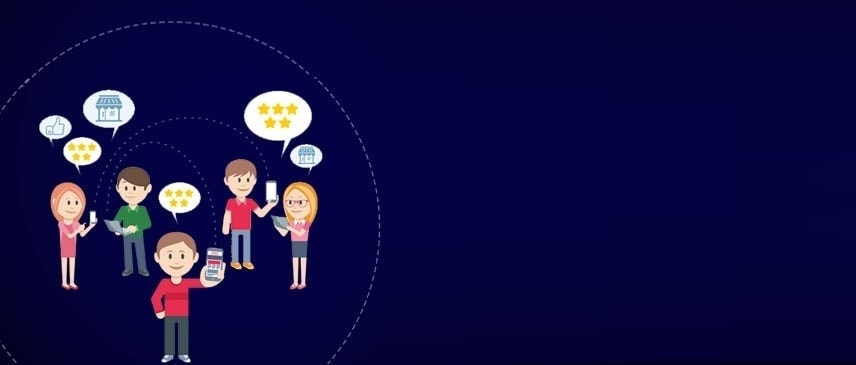 5. Embrace Customer Reviews
Put yourself in the customer's shoes, would you prefer buying a product from an online shop where you see no remark on the product or no user experience shared under the product description? The obvious answer is No.

"For e-commerce, the most important thing is trust." You need to build trust and respect for your customers if you want them back. A review of a product is the best possible option to build trust with new customers instantly. Statistics on PeopleClaim show that 70% of customers consult reviews before making the final purchase.
However, it's quite difficult to make your customers write a review after their purchase. There are numerous options available to increase the number of product reviews on your site. Discount coupons on the review can be an option but emailing them works even better. Mailing the customers after every purchase can be a tough job, even impossible for a fully grown e-commerce site.
However, you can make it possible by using plugins. A review plugin can help you collect reviews and ratings of your customers once they purchase a product from your site. It's easier for your customers as well, since it saves the customer much time. It doesn't require him to revisit your site or log in to an account to write a review.
6. Showcase the Best Product
Pareto's Law says that it's likely that 80% of your profits are derived from 20% of products. Focusing on the single most important product that contributes the most to your growth is always a good strategy. It's easy to promote a product that is already doing great and achieved customer satisfaction.
However, a product that is being sold once in a blue moon can hardly be able to make a good rank in your sales even after promotion. Hence, it's easier to uplift a product's sale from 50k to 100k rather than a group of product sales from 5k to 10k.
Another thing to remember for an eCommerce site is, trust is the key to building a reputed website. The fact is, after earning enough respect, you'll be able to connect with your customers to that level, where they'll do your job by promoting your site.
There's no better option to connect to the people than running contests on social media. This is the most rapid and probably the most affordable tactics to get you the email addresses and subscribers. Later these Emails will help you grow your business.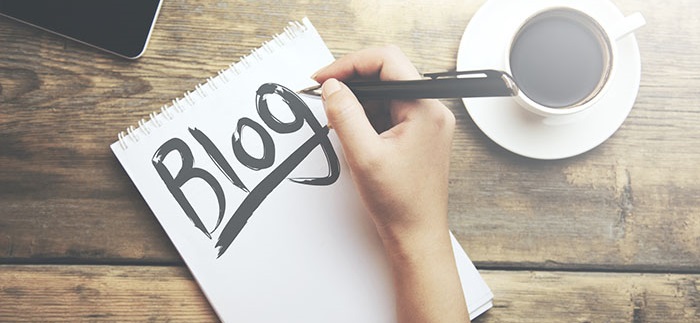 7. Start Blogging
A blog for an e-commerce site will attract readers. It's one of the most effective ways to increase your traffic. We all know more traffic=more sales! Good content is always appreciated, and a little promotion of good content from your blog post will have significant social media coverage, more likes, shares and more subscribers! It has a high impact on your sales and the reputation of your website.
Above all, blogging builds you an audience base. It helps you in many other ways as well. It lets you tell your story and also the story of customers; it improves SEO to enrich traffic and hence rank you better in search engines. Thus, you will find the visitors of your site converted into your customers!
To ensure your growth and keep it constant, you will always have to keep up with the newest features. Analyze what your competitors are doing, but NEVER copy them. One thing to keep in mind is, there'll always be room for improvements. Listen to your customer, what they want that you're not providing. Improve the overall user experience and let them feel at home on your site so that they'll come back next time they need anything.
Hopefully, this post lets you think about some new ideas to work on your website. Also, if you have any idea you want to share with our friends and us here, leave a comment below, we will love to hear from you! Best of luck with your business! Have a great day!