Importance of Customer Review in eCommerce
Customer reviews are an important aspect of an eCommerce business. And as an eCommerce business owner, it should be an integral part of your online marketing strategy. Reviews create credibility for your products, and increased credibility means increased sales. According to a report, one-third of customers rank the customer review feature as the most important attribute of an online store. A study by Gartner also found that by 2020, only businesses that consumers think are digitally trustworthy will be profitable.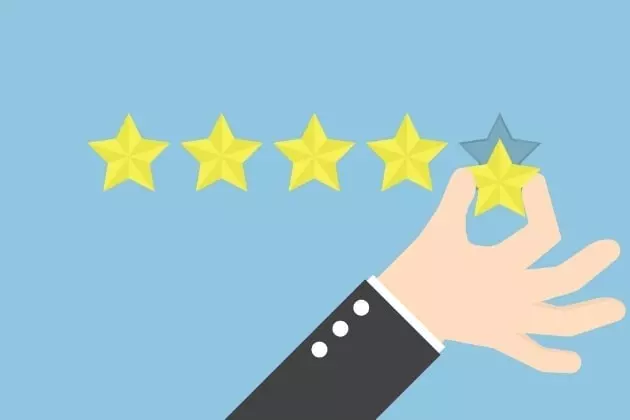 Some facts and figures
70% of customers prefer to look at reviews and ratings before they make a purchase online.
63% of customers are more likely to buy from an online store that displays reviews.
It takes at least 6 reviews or more for a customer to decide whether he/she wants to shop from that web store.
Why Customer Reviews matter to eCommerce businesses?
Product reviews not only help an online business increase sales but also facilitate a lot of other factors, which directly or indirectly are instrumental in pushing up the sales numbers. Some of these aspects are discussed herein.
Reviews drive credibility for an Online Store – 65% of the online customers prefer to shop from websites that showcase a customer review section. In some cases, customer reviews are given more importance than product descriptions offered by the manufacturer. Customer reviews help shoppers to make decisions, faster and better and offer an enhanced shopping experience. These reviews can dramatically improve the conversion rates of your web store and drive up sales.
Reviews improve search engine rankings – Customer reviews help in improving the search engine ranking of your e-commerce store and increases its visibility in front of a global audience. Reviews provide an eCommerce website with fresh content regularly, and this user-generated content is what differentiates it from other websites. Your website attracts more visitors, when customers look for similar products, like the ones you sell, with the keyword reviews.
Reviews give an unbiased insight – Authentic and organic reviews from people who have bought a product from your website provide third-party valuable insight into your products and your eCommerce business. These encourage more and more customers to visit your shop and buy your products.
Feedback helps you to offer better products – When a customer reviews a product online, you come to know about their preferences. In other words, customer feedbacks and reviews let you know about your audience's buying behavior. This, in turn, helps you to enhance your product offerings to your customers and retain them. Reviews are a great way to inculcate brand loyalty among your customers for your products.
How can you encourage customers to review your Products?
There are several ways in which you can encourage your customers to leave feedback on your online business portal. Some of these ways could be –
Scheduling auto-generated emails
Announce rewards for customer reviews
Use a third-party review provider to review your products
But, as a business what is important is to understand that reviews can get you all the aforesaid benefits only when they are genuine, organic and authentic. And it is rather simple to get an authentic customer review for your products. Some WordPress plugins amazing product review capability, wherein the customer can review the product he has bought, without having to visit the website. The customer gets a mail-in in his inbox, wherein he can give his feedback as well as a rating for the product he has bought and submit. The review will automatically place itself on the website, by the specific product.
The Final Word
Hence, if you are looking to run your online business successfully, make sure you engage and involve your customers, both who have shopped on your site, and those who have not – with the help of customer reviews.