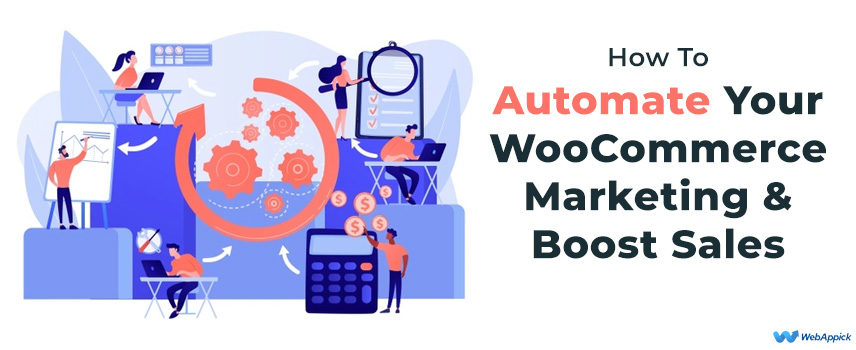 How to Automate Your WooCommerce Marketing and Boost Sales
Where it all began
The last year was all about marketing automation.
I was so done with our endless marketing tasks that I decided to pick this strategy. I started to apply the best automating practices in all parts of our marketing processes.
We were a team of five but with the productivity of twenty-five!
I had my team handle the main tasks and, we put the rest of them on automation.
I will walk you through the God-like marketing automation strategies we used and give you practical tips to apply right away for each one.
Let's start with the beginning of every marketing journey, generating leads and attracting new audiences.
Strategies to automate your lead generation
Ask your new visitors to subscribe to your email
A good email strategy persuades people to subscribe to your email list instantly.
I believed a simple CTA would do enough.
People need to get persuaded that they will receive something precious in exchange for their email address, and you won't spam their inbox.
Offer free courses that align with your audience's needs and persona. It's better to go for this strategy on the top 20 percent of your web pages that get 80 percent of the whole website visits.
Make your opt-in form as plain as possible, and don't ask them to fill in too many fields in your opt-in form. Embed two fields at most. For instance, one for their phone or name and one for their email address.
Put a QR code to your email list in the physical world. For example, you can paste one on your products.
Use this WooCommerce plugin to send an automated welcome email: THEA by CleverReach. If you have more than 3000 visitors a day, You can also integrate your WordPress with Mailchimp or Mailerlite. Otherwise, You will put a lot of pressure on your website's server.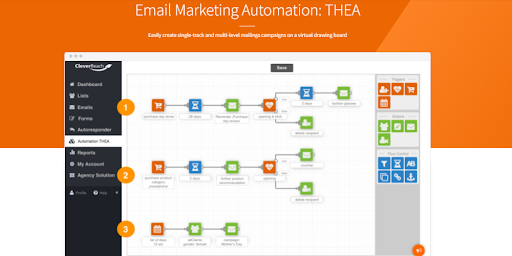 Running Ads but not like pay for dump
It's better to craft a funnel once that takes the user to the very last stage of the purchasing process.
For smaller businesses, running ads on related websites is a wiser option. But If you're going for Facebook or Google ads, retargeting your existing users is what I highly recommend, the ones that you've captured their email on the previous stages of the funnel. Anything except this wouldn't be that economical for your business.
It's good to put yourself in the position of a user and try to complete the steps from a user's point of view. Ask yourself this key question throughout the process: How the user seeing this ad is supposed to convert into a customer?
After a couple of times of testing, you'll arrive at an optimum golden way, and from that point on, you can hand your ads -with the documents- to someone else and finally automate it.
Don't underestimate landing pages
The landing page is one of the prominent segments of your funnel.
Landing pages make a direct path for visitors into taking action, whether a sale or a lead conversion.
With a captivating landing page, you're halfway there.
Your landing page should offer some value in return for visitors' contact information. It can be some helpful information or an offer or anything alike.
A thought-out landing page will play its role perfectly in your marketing automation system.
There's this WordPress plugin to build your desired landing page with the minimum time and effort: ELEMENTOR!
Being able to drag and drop is all you need here. no coding is required. (A bit of enthusiasm can also help, though!)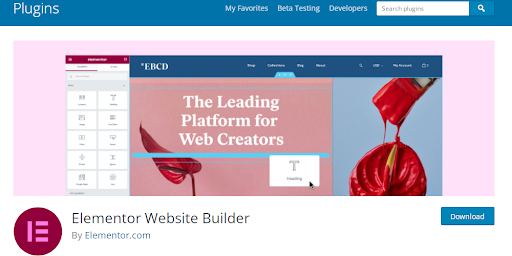 Strategies to warm up your cold leads and retain your existing customers
Marketing is not just about gaining new leads and customers. Once you gain a customer's trust from that point on, your marketing journey truly begins. You should use strategies to retain and nurture the current customers. Turn your cold visitors into warm ones and let your team re-engage with this group of your customers.
Automate your social media channels
Is there any business and marketing savvy that hasn't yet recognized the extreme power of socials? Of course not!
Social media is a powerful strategy to interact with your prospects daily. In social media marketing, the privilege you have is that follow or subscribe button.
It means you are very likely to warm up your cold prospects again and again as long as they follow you on socials.
But social media marketing is so time-consuming since each platform needs its mount of posts per day to perform optimally. Facebook, LinkedIn, and Instagram need 1-2 posts per day. Twitter demands an average of 15 tweets, and in the case of Pinterest, we get an amount of 11 pins per day.
So, this one also needs to slip into your marketing automation processes as well.
Buffer is a powerful tool that lets you automatically schedule and share your content on social media accounts and integrate all your social accounts. Although, Buffer offers yet another captivating feature for WordPress website owners. With the "WP to Buffer" plugin, you become able to share your latest posts automatically on your social accounts and not waste time doing it manually.
My proven strategy on social media
Last year I tried to use marketing automation. First of all, I focused my energy only and only on social media that I had access to most of my audiences there.
I want you to follow this strategy as well. Instead of putting 20 percent of your unfocused efforts on each platform, try to narrow it down to only one or two platforms.
A noticeable point that I realized last year was that social media presence is better to be an individual and a blogger-style thing and not a corporation. So we chose the founder of the business as our brand icon and, we started promoting him as the leader of the whole organization.
The next thing was about the distribution of the posts. Instead of going on and creating new content every time we wanted to post, we tried to pick the posts that had generated the most engagement and reposted them. People on social media have a short attention span, and not all of them care about what you post. Only 7% of your audience engages with each post on average. So why not recreate the previous posts for the ones who fell behind? It's better to republish those posts five more times in three months. You'll have an archive of well-engaging posts and only half of each month's content has to be created from scratch.
Try to implement this idea for the campaigns as well. Write down the instructions and track everything with reports. Keep the posts, tweets, and every content that has driven good engagement to your socials and in the next campaign, just refine those with uncalled-for results.
Engage with customers through your content on a personal level
A vital strategy that you should be implementing in your marketing automation process is crafting dynamic content for your leads.
But what exactly is dynamic content?
For crafting dynamic content, you should change aspects of your email, ad, or content based on the leads' interests and past behavior.
To do so, you need to track the users' behavior and know their interests.
If you're an online store using WooCommerce as the platform for your online store, there's this plugin that enables you to track your customers' behavior easily. If-So Dynamic Content enables you to display content on your website based on your users' profiles and the data from their past behaviors. It works according to various factors like User location, Timezone, Referral source, Facebook ads, and Google Ads.
And for WoCommerce websites also uses data like:
products in the shopping cart
products purchased
Customers details
Memberships plans
subscriptions plans
Use giveaway contest strategy
The third solution we offer in this segment is to run giveaway campaigns. Giveaway contests are powerful ways to nurture your cold audience and turn them into warm prospects.
The strategy behind the giveaway campaigns is the prize set for the winner. Everyone likes to win something. So your indifferent followers are likely to become interested.
Giveaways are proven to be efficient in engaging with users, getting tons of likes and shares, and generating new leads.
They help you with your email list, social media followers, app downloads, and website traffic.
There are different ways and platforms that you can use to run your giveaway campaign on. Social media, emails, landing pages and, etc.
If you want to boost your eCommerce website traffic, then you can promote your giveaway campaign on your website. You can use your emails and social media accounts to lead people into your giveaway form on your website.
You can have a specified landing page for doing it on your website. And you also need to set a start and end time for your campaign. Giveaway plugins can easily automate this process, and they won't ask you for further efforts.
The Contests plugin by Rewards Fuel is a good plugin for WooCommerce website owners. You can run campaigns on your website and use their hosted contest page. This plugin helps your marketing automation by getting the start and the end time of the campaign from you and running it automatically. It also helps you by announcing the winner.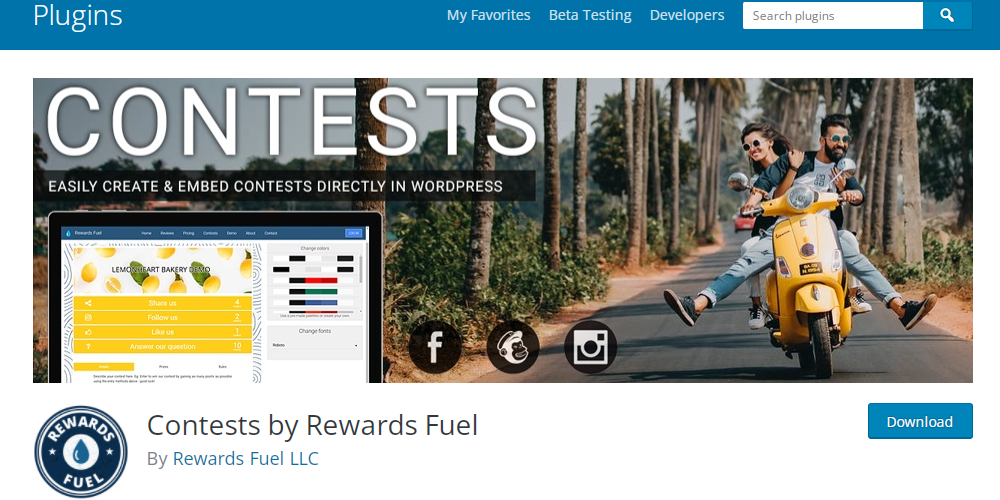 Maximize your funnel's productivity
Some leaks in your sale funnel always make you miss out on a portion of your expected revenue. You should implement strategies to minimize those leaks.
Embed traps in different stages of the funnel. See which product is getting abandoned on the product page, provide a discount on that one. Which product can be sold with a complementary product? Pair that up with a spare product. Make upsell, cross-sells and bump offers in the checkout stage and boost your sales in the very last moments of your sales funnel.
Offer a discount
Discounts are always good ways to get the audiences more interested and trigger them to make a purchase. There are different stages in your funnel that are suitable for offering discounts. You can embed banners of occasional discounts or ongoing ones until the end of a countdown. You can set a store-wide global discount or add a discount on specific products. And also, there's the cart discount which will be calculated on each specific user's cart.
Smart Coupons is a proven plugin that will offer you ways to set your discounts optimally. This plugin can generate unique discount coupons in bulk and automatically send them to their email lists. You can set fixed or percentage-based discounts, free shipping, buy one get one, and many other types of discounts for automating nurturing your existing customers, and this plugin is your tool for doing such.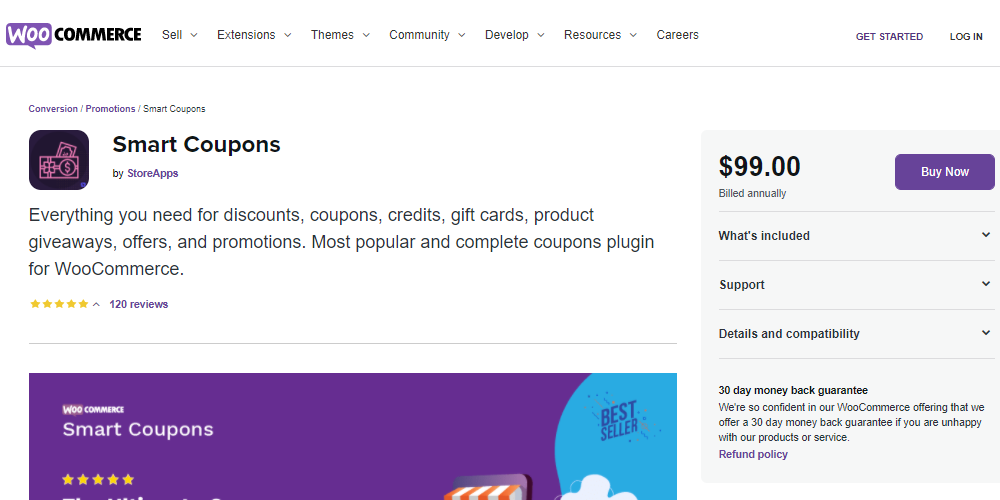 Abandoned cart recovery
For every retailer, nothing is worse than an abandoned shopping process.
Shoppers may leave their desired products in their cart for various reasons.
Maybe they're not still a hundred percent sure about the product. Maybe they're just checking out other stores for evaluating other opportunities and treating their cart as a kind of wishlist.
Whatever the reason is, as an eCommerce owner, stopping this residue must be your concern.
One of the efficient ways to stop them from happening is by sending automated emails.
After a user leaves the cart, the cart will get marked as abandoned after a specific period. You should start sending emails to remind the buyer to complete their shopping process to the checkout page.
With Abandoned Cart Recovery for WooCommerce, as a part of your marketing automation strategy, will help you with sending these emails and even includes unique coupons in these emails for shoppers.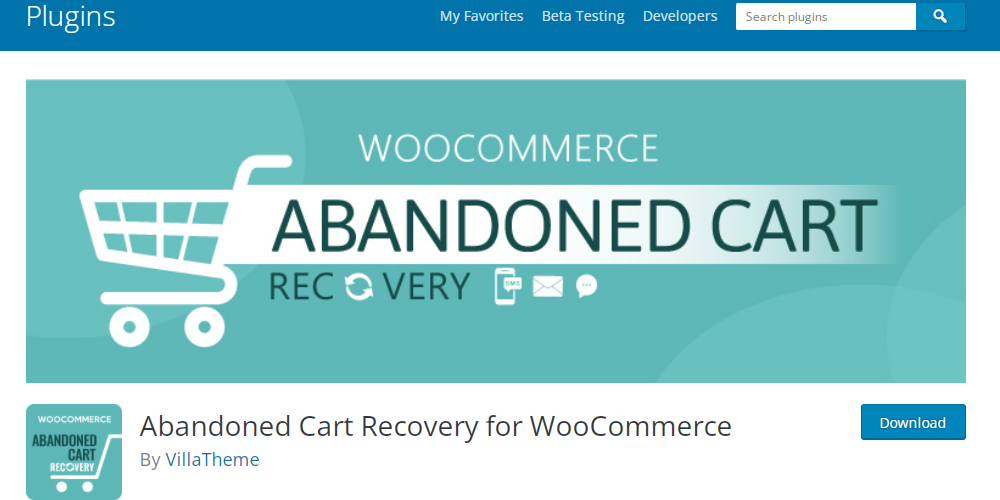 Check out the page for further selling strategies
A checkout page is a good opportunity to offer your buyers further suggestions besides purchasing the product. In this stage of your funnel, the shopper is ready to purchase something, and this means there are no more hesitations on whether to buy the product or not. So when they're so demanding regarding a product, you can go on and enhance your sale in this specific phase. Look at the below strategies for getting inspired for your checkout page.
Upsell: upgrade and enhance the product the customer is already buying. For example, offer a new and higher version of a product.
Cross-sell: selling related complementary products that align with the customer's interest.
Order Bump: Increase the Average Order Value by last-minute offer on the checkout page. It's pretty much like the upsell, but the difference is that an order bump is offered to the buyers before buying, but upsell comes afterward.
BOGO: Buy one, get one is a very irresistible offer. The idea is to give a discount or a free spare product and another paid product.
The smart offer is a Woocommerce plugin that helps you in the checkout page step. It helps you not miss out on any further opportunities in the last phase of your funnel.
Easily apply the abovementioned strategies to your checkout page automatically and without any effort.
Don't lose unreliable users
Most of the users that come across your product pages are potential customers, but 80% of them don't want your product right now or can't decide to buy from you or your competitors. In this situation, it's your job to grab their data to increase motivation and trust to buy from you.
The "Add to wishlist" button or "request a quote" button is a good option to buy time for more warming jobs. There are a bunch of plugins out there you can use on your woocommerce site, but I use MC Woocommerce Wishlist because of its automation system for warming users. You should create some conditions and offers for your users, and MC Wishlist will do other things automatically. At last, your sales and customers loyalty increase without more effort.
I suggest you review some of the top wishlists and choose the best one for your business.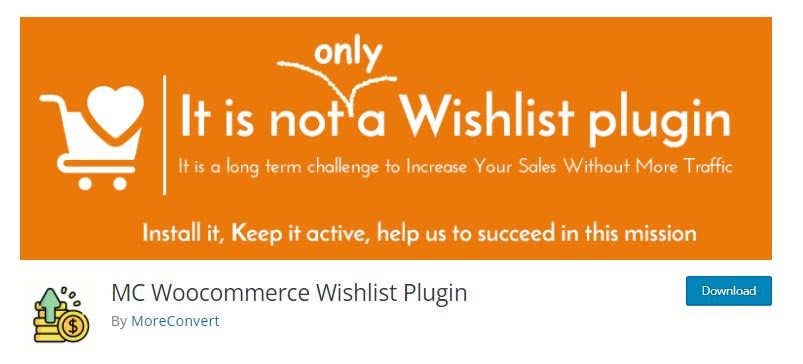 Wrap up
Marketing automation is your way to level up your sales without doing more and even cutting down the extra work in many areas of your business.
We introduced a handful of strategies, which fell under three main groups.
The first one encompassed strategies for the lead generation stage and gave you three automation ways:
Nurturing your email list
Running ads on appropriate platforms
Optimizing landing pages
We continued with the second group, going for cold leads:
Using social media
Displaying dynamic content
Using giveaway campaigns
And then we came to our third group, funnel productivity:
Offering a discount
Recovering orders abandoned at the cart
Further selling on the checkout page
Now it's your turn. Go on and write which of these strategies seemed to be a solution for you and your automation process.
Have you ever used any tools for marketing automation? What was it, and how did it help you?