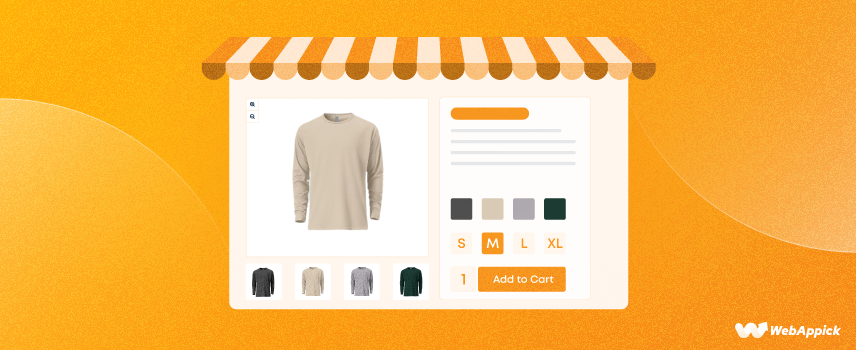 Why do you need to enhance Product Variation in E-commerce?
What is Product Variation or Variable Product?
Product variation refers to a little difference (in size/color etc.) of a single product type in WooCommerce. By creating a variation of the same product, an e-commerce owner can simply create a listing for each product and then let the customer simply choose a variation from the drop-down list.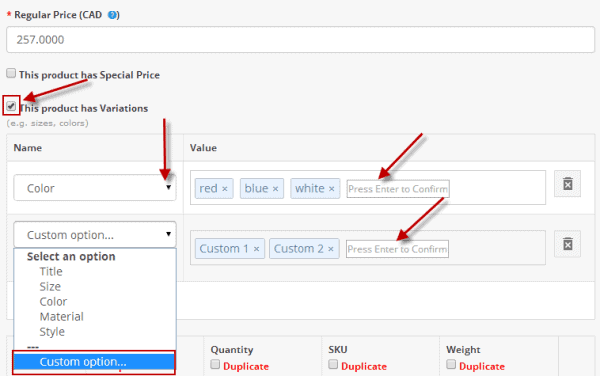 A product variation is best understood in the case of apparel. Suppose an e-commerce store wants to sell t-shirts. Once the e-commerce owner begins building his product catalog, he feels the need for different sizes (and sometimes colors) for his t-shirts. Creating a separate product listing for every size/color is not only a time-consuming task, but it's also impractical. An easier way, however, is to create one listing for the t-shirt and then create a variation for size and color – for the customer to simply choose the desired color and size from the drop-down list or check a box with the size/color.
As an additional benefit, variations can also manage any extra charge that you would like to quote for a bigger size, for instance.
Why is Product Variation important in E-commerce?
The attributes assigned to a product help your product understandable to the customer at a glance.
A variation in size or color is the very first impression a customer gathers about his available choices.
Product variation makes your business more competitive as it focuses on the cost value of the product against similar products in the market without compromising on the price.
Product variation creates a distinguished value for your products to the customers.
It establishes brand loyalty among your customers
It helps in gaining market share through product differentiation
Product variation is synonymous with originality and uniqueness in the eyes of the customer.
It helps your business stand apart from your competitors in terms of different variations of the same product.
Product Variation is a wonderful attribute in a saturated market, where there are more suppliers offering the same product.
Product variation also ensures repeat purchases because customers are aware that your e-commerce store is well-stocked.
It helps meet customer demand, who constantly look for new features and fresh ideas.
How can you enhance product variation?
However, in order to ensure that you achieve all of the above objectives through your product variations, you need to make sure that –
The attributes that you assign to your products are clear and easily understandable, irrespective of how complex the variations actually are.
To use long descriptions as a tool to list out full details about the different aspects of the product variation, if necessary.
You make each product variation in a way that can be previewed for a better understanding. This can be done with the help of images.
As far as some aspects like color variations are concerned, they are best understood when you include the image of the product in the specified color instead of just mentioning the color. For instance, just writing 'blue' for a t-shirt won't tell the customers, which shade of blue it is. An image helps in these cases.
A well-drawn-out product variation showcases your e-commerce store as one which speaks variety, is well-stocked and a one which reflects customer needs.