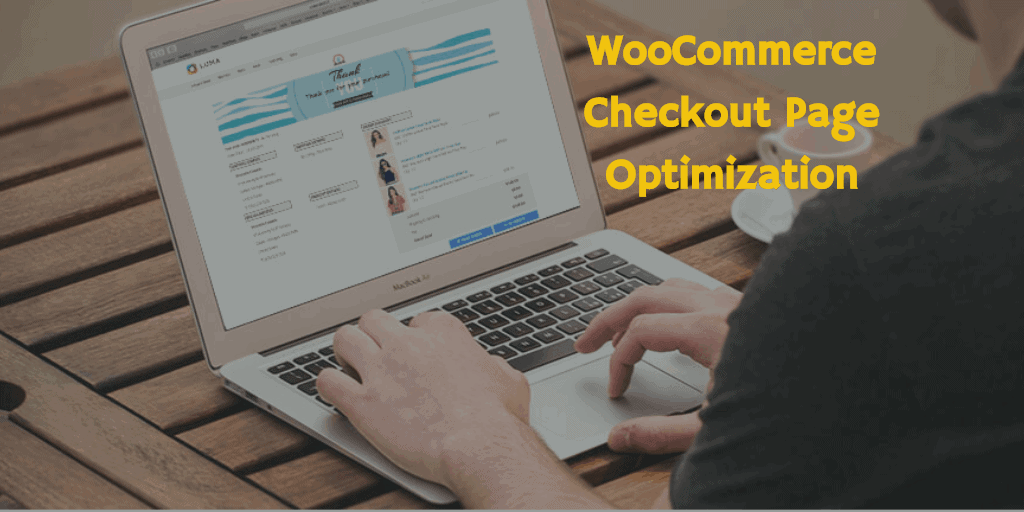 Optimize Checkout Page of Your WooCommerce Store
Everything you do on your online store at the end leads your customers to one final stage, and that's known as checkout. The last experience is sensitive and very important.
To avoid losing sales, it's crucial to get your online store's checkout flow as smooth as possible from start to finish. By default, the WooCommerce checkout helps you to make this happen, but it depends on your store, products or industry whether you want to make the process more simple and pain-free.
Let's take a look at, how to set up your WooCommerce checkout page, and there are some considerations that you may follow –
Single page checkout is more accessible for new visitors
Single page checkout reduces a lot of complications for which it is preferable to many customers. A general opinion of single-page checkout is, cart abandonment chances might be reduced. Single-page checkout will make it easy to click on your store if your majority of customers use mobile devices.
On the other hand, only to a certain kind of store, is applicable where the sales interactions are straightforward and simple. Single-page checkout is not a good option when it comes to complicated things like a personalized product because customers prefer to verify product details before their order is finalized.
Multiple checkouts for a complicated purchase
Some customers prefer multi-page checkout, as it provides more scope for a detailed order review before the purchase is finalized. Many customers are prepared to spend some time on your online store to review the order before making a complicated or expensive purchase.
Such scenarios show that customers are not looking for a speedy checkout. The customers look for chances to double-check their choices carefully.
During a multi-page checkout, customized offers can be designed and displayed more efficiently to privileged customers. Marketing opportunities to the store owner also represented by multi-page checkout. During this checkout process, upsells and cross-sells can be displayed.
Ways to optimize WooCommerce store checkout
Single page or multi-page checkout option might not resolve cart abandonment instantly. In the checkout process, there are quite a few things where you have to pay attention to. Based on the patterns observed in your customer behavior, it is vital to optimizing the checkout flow.
The choice of your payment gateway
Your customers' demand is an optimized, reliable and safe payment gateway. In this department, WooCommerce provides excellent options. WooCommerce Authorize.net plugin is one of the advanced options to the lookout.
To provide support for inexpensive and seamless credit card features, this plugin is handy to your customers. In this case, an SSL certificate is required to ensure your customers' credit card details are safe. For a seamless and simple checkout experience, you can check the WooCommerce stripe plugin.
Default WooCommerce checkout page
WooCommerce default checkout option is an excellent example of an efficient single-page checkout. When customers proceed to checkout, they have to enter the billing and shipping information. It represents a direct and efficient checkout option.
To clearly define the checkout process, WooCommerce general settings also helpful. For example, if you are shipping only to the US, that can be specified in general settings. This will help you to reduce a lot of confusion and will save the time of other country's visitors.
An informed decision on guest checkout
Guest checkout allows your customers to purchase a product without registering to your store, or without entering their details. If an order is made through guest checkout, the customer information will not be saved for future use. It is a time-saving option for a one-time customer perspective.
Returning customers don't want to enter information every time. More useful for them is to get registered to your site. Guest checkout is not advisable if your store is mainly featuring digital downloads or memberships.
Review and modify orders
While checking out, most customers prefer to review the order request. This helps to make the final decision at the last minute. Therefore, customers might return soon to your store for some more purchases.
Premium WooCommerce checkout plugins
There are many WooCommerce checkout plugins available to optimize your checkout. You can try some great plugins if you find WooCommerce default settings are not enough to handle your store's requirements.
WooCommerce Checkout Add-Ons
It allows you to add several additional options to your checkout page, and determine which are free or paid. It allows you to easily add several field types to your checkout page, which includes text areas, text fields, radio buttons, checkbox, and file uploads.
What more you can do with Checkout Add-ons:
Supports one-page-checkout
Supports WooCommerce subscriptions
Allows admins and customers to view order add-ons
Optionally add costs for selected options or fields
Optionally see new fields from the Orders page
On the checkout page, dynamically update the order details and total.
WooCommerce Direct Checkout
This plugin aims to simplify the checkout process and leads to an immediate increase in the sale of your store. When uploaded to the backend of your store, the plugin adds a submenu link called "direct checkout" where you can enable or disable the direct checkout option.
More feature:
Implement add to cart button redirect to checkout page pattern.
Added individual settings and additional button options for the product.
Available in English and Chinese language.
WooCommerce One Page Checkout
This plugin makes it possible to turn any page into a checkout page. It displays both product selection and checkout forms on a single page which makes it more comfortable for your customer to buy from these custom checkout pages.
More features:
You can display products for promotion.
Customers can add or remove products from their cart.
Customers can complete payment without leaving the page.
Gives customers a faster checkout experience with less interruption.
Lots of inbuilt and custom WooCommerce checkout page templates.
The checkout flow of your WooCommerce store helps to create the right impression on your shoppers. There are several factors including the type of products, customer preference, industry standards for which you want to make the process easy.
You started to get traffic to your WooCommerce store, but your sales are not increasing the way you expected. You noticed many people looking up your store. Now, you want to increase sales on your WooCommerce store.
You can also check some of the essential WooCommerce plugins currently in the market that might help you with different functionalities and to grow your WooCommerce store.