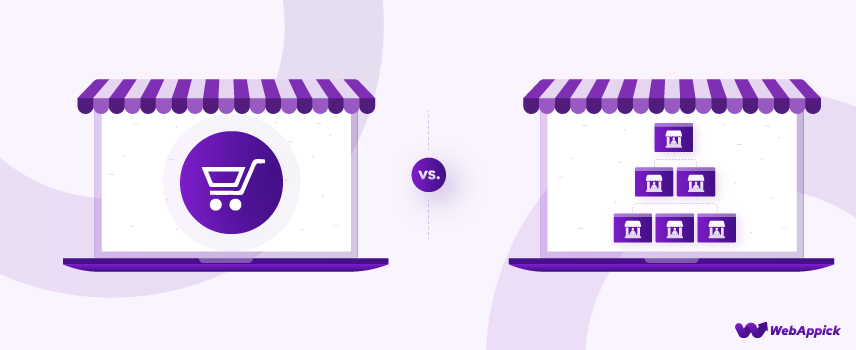 Selling in an online store vs. Selling in a Marketplace
With the evolution of web-based shopping, somebody with a thought for a retail business no longer needs to open a customer facing the store. Having said that, it does not mean that there is no longer a requirement for retail locations or that all business ideas function admirably on the web. However, the convenience and feasibility of an online store are just too much to ignore.
Enhanced Customer Experience
Customer experiences online and offline varies greatly. Handheld devices and internet are completely changing how shoppers discover, evaluate and buy things online. Over the last two decades, online sales have jumped to about 6% of total retail sales. Customers are at a huge advantage of looking at a wide range of products from a variety of online stores without moving an inch from their homes. They are able to compare products, prices and even get to know how a certain product is doing from reviews and ratings of other customers. Instead of sales personnel trying to convince them to buy their products, shoppers are now able to learn from other customers and then make their buying decisions. Convenient payment options and return and refund policies also encourage customers to turn towards online stores.
Search Engine Visibility
Imagine being able to compare the desired product with similar products across geographical boundaries and prices! An e-commerce store gives you just that – the simple reason being the fact that it is driven by search engine traffic. Companies across the globe adhere to various measures to land on top of the search engine result pages, the benefits of which are reaped by customers. Shoppers are introduced to lesser known e-commerce stores and sometimes, to even products that are better and more competitive.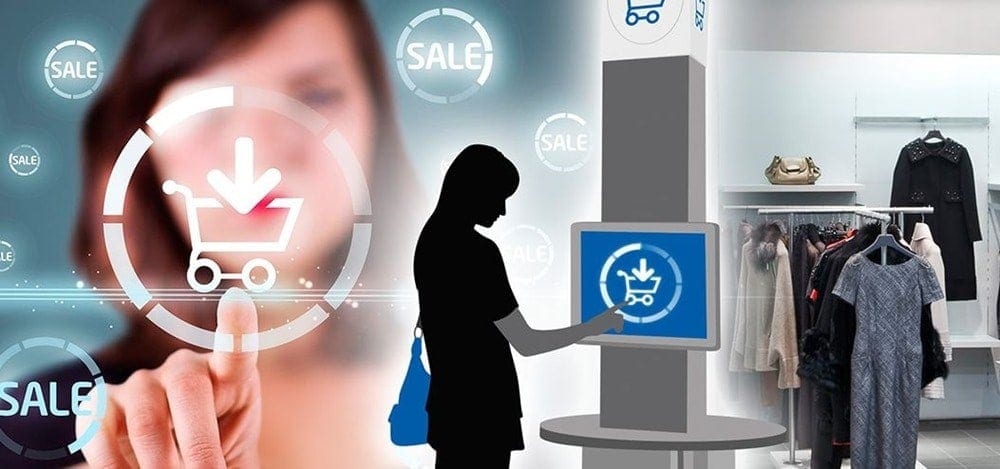 Reduced Cost of Inventory
Ecommerce owners do not have the burden of managing large inventory. Web-based management services automate inventories for these online stores, making them cost-friendly for e-commerce owners. Shoppers, hence do not have to worry about the availability of the desired product, because they are aware that even if they don't get something immediately, they will always get it at a later date, or get it somewhere else, online. Some e-commerce stores also have the functionality of notifying their customers when a particular product is back in stock.
Accessible 24*7/365
The e-commerce world never sleeps. All e-commerce stores are open 24*7/365, hence allowing customers to buy products whenever they need them. Additionally, there are online stores that also allow 'next day delivery for their products for premium customers, which is an added advantage for shoppers – being able to order stuff at the last moment.
Helps future purchase
E-commerce stores understand and record your buying behavior and your preferences. This allows them to suggest similar products to the shopper from time to time. This sort of targeted communication helps the customer in getting relevant information about the product of his choice, without going anywhere. And he can avail of special bargains and deals, which otherwise is difficult to track in case of physical stores. Also, these online stores provide a lot of additional information to customers on upcoming products and most of this information provided does not cost anything to the online shopper.
E-commerce stores are more of a necessity than a luxury in today's fast life. Without e-commerce, you as a customer are losing out on the huge range of products that are getting pumped into the online ecosystem every day. It's not only a rewarding experience but is also a practical and more feasible option than a brick and mortar store.