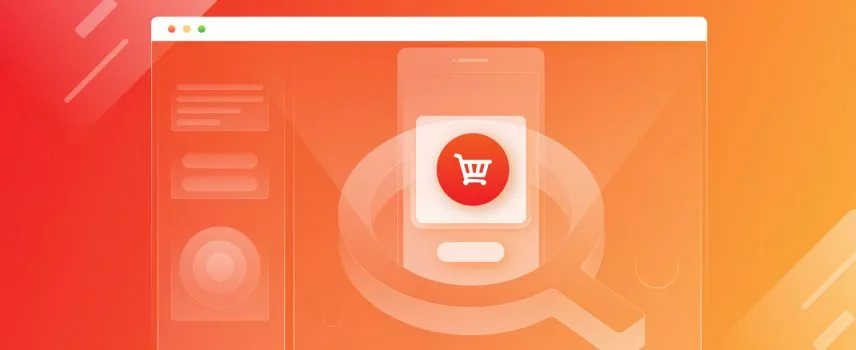 The role of SEO in your e-commerce store
Search Engine Optimization (SEO) for your e-commerce store is no longer an option when building and running a site. Many companies are spending a lot of time creating content, without ensuring that the parts that matter are included in the briefing and building of their site.
Why does e-commerce SEO matter?
In order to generate organic or unpaid traffic to your site, you need to ensure that the search engines rank you above your competitors. Google is the largest search engine in the western world currently, but if you are a global brand, Bing and Yahoo matter just as much as Google in the search wars.
The search engines allocate your business and website a quality score based on a list of criteria. If you have a low-quality score, you will not be ranked organically and will need to spend more marketing budget on your paid Google Ads to gain traction and drive traffic to your eCommerce website. So the best and most cost-effective route to take is to fix your SEO upfront and then keep it at a level that will constantly rank your website well above your competitors.
How can you use SEO to outrank your competitors?
Using SEO to make your eCommerce store visible among the wide array of sites all vying for the consumer's attention in the massive search pool is a challenge. But not one that cannot be overcome.
Here are some easy essential steps for your WordPress and WooCommerce online store:
Search Engine Optimization and Search Engine Marketing (Paid Google ads) are complementary and should be used together as part of an overall strategy to drive traffic to your site. SEO is a long-term strategy that requires a time investment as you work on your eCommerce site daily, to ensure that all of your content is relevant to what you are selling, in order to attract the right customer.
The importance of keywords used on your website cannot be understated in SEO for your eCommerce store. Ensuring your keywords are specific to what you are selling is the first step to generating organic traffic to your site. For example, if you are selling beauty products, it is critical to include broader keywords as well as more specific keywords onto the pages of your site. These keywords will pull customers into your site when they search those keywords. The more defined the keywords, the higher likelihood that you will rank over your competitors on those search terms.
Deciding on which keywords to use is important when planning your website. content. Your content keywords need to complement the products you are selling. Your paid Search Engine Marketing campaigns are there to broaden the reach of your customers, but the SEO keywords should be very specific to your offering.  The best way to get an idea of additional keywords to be using in your copy is to use the Google Keyword Planner tool. This is a free tool available to use in order to find the best keywords. You can also see what trends apply to which keyword, as well as bids on those specific keywords in order to set budget guidelines and expectations. 
Using the Google Keyword planner can be technical, so if you are not familiar with Google Ads, you can either enlist the help of your digital marketing agency or local Google guru. If you choose to try it yourself, you can spend the time to do a Google ads Fundamentals course, which is available free online. If time is of the essence, it is recommended to use a professional, as this will save you time and money in the long run.
Optimize your images. This is a basic SEO requirement that so many people forget about. Giving every image on your site a name, header, alt text, description and specific keywords, will ensure that any searches relating to those keywords will consider your site. Many consumers look to Google Images for products that are looking for and then click through to the website that is appropriate. Remember that consumers are visual beings, and good quality and well-labeled images are an easy win. Blurry or stretched bad quality images are an instant turn-off and will result in bad click-through rates to your store.
The other factor to consider with your website images is file size. When you are running an eCommerce store, product images are important for your customers to see the product and quality, so there is an initial desire to add in the highest quality image available. This can be counter-productive when the Googlebot is scanning your site and images. Brief your designer to optimize the file sizes accordingly, to get the right mix of quality, resolution and file size.
The file format is not something that is always top of mind. Common formats like PNG, JPEG and GIF are recommended for images. JPG is the gold standard for photo's while PNG should be used for screenshots and graphics to keep the file sizes as small as possible. Over-engineering your images will be detrimental to your site speed, which will eliminate you with customers with slow internet and Wi-Fi connections. Being considerate to your customer's limitations will stand you in good stead if they don't have to use their months' worth of data downloading your website.
The relevance of the images and content on your site cannot be stressed enough. Having images for the sake of it is not recommended and you will be penalized for this "nice to have" on your site. Background images on the pages can slow your website download speed and add no value to the overall experience, so limit these design gimmicks and opt for clean pages instead.
The benefits of backlinks are twofold. Driving traffic to your website from other websites are referred to as inbound links and contribute to the credibility of your site. The more inbound traffic from referral sites, the higher your quality score ranking will be. Some websites use a variety of strategies to build backlink traffic, some of which include guest articles on your site and those on other sites, including blogs, promoting your content on your company's social media channels, writing testimonials and even getting journalists to reference content on your site. By boosting your website on other channels, you create a traffic highway, which increases your overall ranking.
The danger of "bad traffic" to your site is important. Driving site visits through ads and backlinks which do not result in the visitor staying on the site are as detrimental as not doing anything at all, as this "bounce rate" is also a factor in your SEO ranking.
Google has an aim to always benefit their user, so if your site is encouraging them to visit and then having no relevance to their requirements so they leave immediately, then this is a big red mark on your SEO.
Lastly, generate regular traffic to your website with great article content. Creating blog posts on your page will encourage visitors to come to your site, even if they are not in the market to purchase something immediately. If you are a fashion and beauty brand, articles on Fashion Week or new trends are as important as selling the item itself, as this generates brand love and long-term customers. By your visitors spending more time on your site reading content, you increase your SEO score by lowering your bounce rate, as mentioned above.
Although SEO optimization can be extremely time-consuming, it will contribute to your websites overall quality score, which, in the long run, will save you a lot of extra marketing budget on driving traffic to your site, as well as offer those "free" visitors to your site, who will find you by the organic ranking on the search networks.
By allocating time to your website's SEO every day or every week, you will start to see a difference in your ranking overall. Playing the long game as a strategy to get your website to a good ranking and then keeping it there is beneficial to your eCommerce business as a cost-saver, which you can feedback to your customers in other ways.
When you add in your Search Engine Marketing budgets to run campaigns either as an "always-on" strategy or in bursts of activity, your higher overall website quality score will assist in lowering your Search Engine Marketing cost per click rate, as your website quality score is also used in the calculation of your Google Ad spend, bids and cost-per-clicks rate.
So the key learning is, spend the time to save the money!