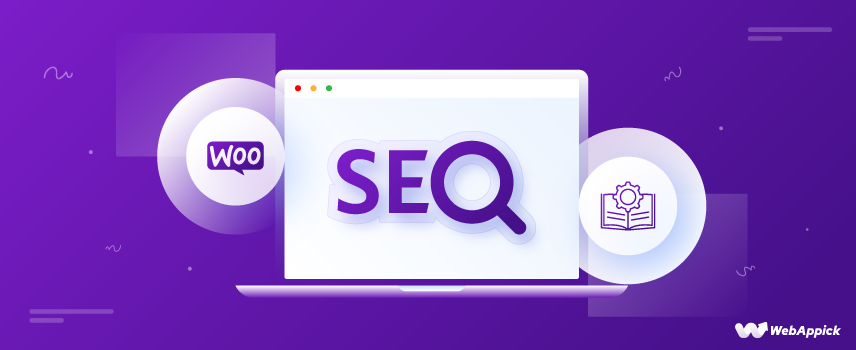 WooCommerce SEO: A Practical Guide [2023]
WooCommerce is an insanely popular eCommerce website creation platform. As of 2019, there were more than one million WooCommerce active stores, and that number has probably risen since then.
But not every one of them is successful. Even though WooCommerce is an amazing service for creating eCommerce websites, the marketing journey of a typical eCommerce business does not end with the creation of a site.
Owners also have to attract customers. They can do that by running ads on social media and Google or by running display ads on the network of websites that work with Google.
This, however, is not the best long-term strategy.
Ads tend to be pretty costly, and paying for customer acquisition can become the primary business expense really fast. What can you do instead?
Work on the search engine optimization of your website.
What's SEO for WooCommerce, how can it help your eCommerce business, and what are the best practices of WooCommerce SEO? You'll learn the answers to these questions in this SEO WooCommerce guide.
What is WooCommerce SEO?
Search engines like Google and Bing operate by providing users with the most accurate answers to their search queries.
If a person searches for "men's leather wallet," Google will show you pages of businesses selling wallets. If they search for "how to make a leather wallet," they'll get blog pages with information about arts and crafts.
SEO or search engine optimization is the actions you can take on your website and on other websites to make your site more authoritative in the eyes of search engines.
Implementing SEO best practices means that search engines will know what your website is about and will be more likely to display its pages for relevant search queries.
Image source: The events calendar
Why is WooCommerce SEO Important?
Some eCommerce businesses can make a profit without doing any SEO. They are mostly smaller businesses that do not want to scale as much. Running Google ads and making a stable income is a good idea, especially if you're selling something that's not easily scalable.
However, if your business model relies on growth and acquiring new customers every month, PPC advertising may not be cost-efficient for longer periods of time.
Ads cost a lot of money, and you only get new customers as long as the ads are up and running. On top of that, organic search results get more clicks.
With a proper SEO strategy, the most important pages of your website will be making money long after your initial investment in WooCommerce search engine optimization.
When your page outcompetes others for a particular number of keywords, it may stick in the top 10 with little to no work, bringing you thousands of views per month at little to no cost.
The downside is that SEO takes a lot of investment in either time or money — it can take months before the initial results. Starting out working on optimizing a website and bringing organic traffic to it is a hard and lengthy task. However, it pays off in the long run.
How to Track WooCommerce SEO
The first issue eCommerce website owners run into is tracking their SEO efforts. Traditional analytics tools like Google Analytics may not show the full picture when it comes to SEO.
Google Analytics is a great tool for tracking organic traffic growth and sources as well as conversion rates. But when it comes to dozens of metrics indispensable to SEO, it lacks capabilities.
You may need to add more tools to your arsenal. Here are the most important things to track and the tools that are best for each of them.
Keyword Ranking & Organic Traffic: SE Ranking
An average WooCommerce website has hundreds of product and category pages and, as a result, hundreds of keywords that you need to rank for. As you begin optimizing your website pages for search engines, you have to track how your website performs across keywords.
SE Ranking has a set of SEO tools built just for that. Its keyword ranking tracker tool allows you to see your website's positions for all keywords you're targeting in real-time. You can also see your closest competitors that appear alongside you in search.
Other tools in the SE Ranking suite can be used to take a peek into what your competitors are doing with SEO — they show what websites link back to them, what keywords they're targeting, and how much traffic they're getting.
SE Ranking can give you an estimate of how difficult every keyword is to rank for and how much traffic you can expect to get from it.
Keep in mind that many longer keywords (like "small leather wallet with keychain" instead of "leather wallet") will collect traffic from multiple keywords as people will use different search queries to find them. So if the page's main keyword is "small leather wallet with keychain" and it's expected to bring 300 visitors per month, it may also get visitors from keywords like "black leather wallet with a keychain," "leather wallet with a keychain," and "leather wallet with keychain Atlanta."
This results in more traffic but requires some SEO work on the page — finding and adding keywords that are associated with it.
Technical Issues: Screaming Frog
SEO is at the intersection between marketing and IT. On the one hand, you need to create marketing texts with the right keywords and improve the conversion rate through user experience design. On the other hand, you need to make your website run smoothly.
Generally, WooCommerce is pretty well made as far as SEO goes, but you can always miss something when configuring it. Screaming Frog has just the right tools to check for mistakes in the website code.
The tool crawls through your website to find 404 pages, missing titles and descriptions, broken links, and much more.
As human error never goes away, it's a good idea to run a site audit every now and then to eliminate small mistakes that may be costing your website higher ranking positions.
Conversions and Behavior: Google Analytics
You also need Google Analytics in your arsenal of tools. GA is a must-have because it gives you the most accurate figures on your organic traffic and shows you statistics from the country of origin to demographics.
But when it comes to SEO, your main goal with Google Analytics is searching for patterns. As you make changes to website pages to optimize them, look at how traffic and conversion change on the pages. If the traffic starts to increase after your optimization efforts, you know you're moving in the right direction.
Another important thing to keep track of is the customer journey. GA shows you what pages were visited before conversion. This can give you a clue on how to do internal linking better.
How to Rank Your WooCommerce Website: WooCommerce SEO Tips Guide
Search engine optimization is not the easiest part of digital marketing. While working with PPC ads does require some knowledge about your audience, it's a relatively straightforward technical process.
With SEO, dozens of fairly advanced processes require skills ranging from copywriting to programming. On top of that, there's no single strategy that works for every business website. The fine details come down to figuring out what the competition does and improving on it.
However, there are common best practices that work well for any type of business. Here are the seven most important things to figure out in WooCommerce SEO.
Researching Proper Keywords
Step one in any SEO campaign is defining the right keywords to focus your website on. The goal of search engine optimization is ultimately to have your website appear on the front page of Google when users are searching for the products you offer.
So if you don't get the keywords right, your website won't be displayed to people who want to buy from you.
You can discover and analyze keywords with Google's Keyword Planner, SE Ranking's keyword tracking tool, Keyword.io, Ubersuggest, or a range of similar tools. You can also get ideas from Amazon's product pages or Google's "people also search" tab.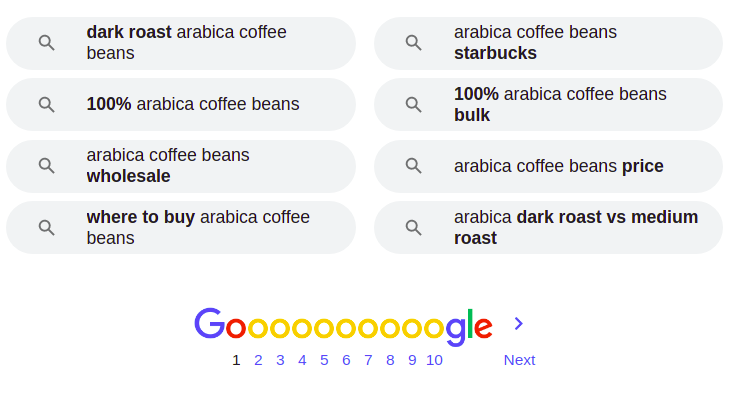 If you are using a tool to analyze keywords, you should group them first. Many keywords will naturally fall into groups around specific products, so you shouldn't target pages to just a single keyword.
Another important thing to take note of is keyword difficulty and search volume. Search volume is an approximate traffic number on a given keyword, and keyword difficulty is an estimation of how hard it is to rank for a keyword.
Naturally, you want to focus your attention and efforts on keywords that are easy to rank for and offer good traffic numbers. Those may be hard to come by, but you should strive for low difficulty and high search volume when prioritizing the list.
Implement Basic WordPress SEO Settings
Once you've got your keywords figured out, you have to take care of the basic technical SEO on the website. At first, it takes a lot of time to set it up correctly, but from then on, it only takes a monthly audit to see if it's working well.
The main thing here is to make sure your website structure does not impede other SEO efforts.
You want to start with the overall site and URL structure. You need to inspect the website structure and make sure it makes sense. In terms of SEO, this means that every URL slug is readable, and the structure is as compact and readable as possible.
If your current product page is at this type of address — "site.com/store/categories/r-c/3/30445671" — you may want to change it to "site.com/categories/roasted-cofee/Brand-Arabica-30445671."
This change eliminates the "store" subfolder and reduces the number of clicks between the homepage and product pages. It also expands on the naming of each page, making it more understandable for the search engine and for the user.
Other beginner technical SEO improvements you can make include:
Adding an XML sitemap to help with indexing the website
Double checking the robots.txt file to make sure it doesn't block any of the necessary pages
Optimizing images by downsizing them and providing alternative text
A WooCommerce SEO plugin like Yoast or Rank Math to do Woocommerce SEO. These two work well with WooCommerce and prompt webmasters to cover the basics of on-site SEO.

Unique, Informative, and Catchy Product Descriptions
Creating a killer product page is the best thing you can do for your WooCommerce website. Most users are likely to enter your site from a product page, so it should combine search engine optimization with a sales approach.
From the SEO side, you need to get a list of keywords and include them in the product description. More often than not, a product page will have more than one keyword associated with it.
For instance, a WooCommerce site that sells roasted coffee might have product pages that answer for keywords with a brand name, country of origin, and type of roast.
Apart from including the keywords for the search engine, you have to be engaging with the product description. Try to include visuals on your product pages. If you don't have the budget for videography or high-quality photos, telling a story with illustrations makes your store look more professional too.
Here's a good example of how you can make your product page more interesting and advertise your product in a visual way.

Adding user-generated content is also a great way to increase social proof. Any SEO WooCommerce plugin that lets you show your social media feed will tackle that.
Compelling Product Titles and Descriptions
A stellar product description may convince a user to make a purchase but only if they actually click on your page in the SERPs. What convinces them to do that is the title and description of the page.
Google displays the title and description right after your website address on the search engine result page. If your page doesn't have a description, Google will display text from a page that matches the search intent the most.
Don't miss out on this opportunity to promote yourself and create titles and descriptions for each page. Make sure they contain relevant keywords and sound click-worthy.
Image Optimization
Your product page may have photos of amazing quality, but this can actually hurt the site's performance. In recent updates, Google pays a lot of attention to how fast a site loads,, and large files like images will slow down loading times.
This doesn't mean you can't use custom photography for your products. You just need to compress the image, so it loads faster. You can do that with image optimization plugins like Smush or Optimole.
Images tend to be one of the main things that slow down websites. When you handle them, look into other ways to increase website speed.
Pay Attention to User Experience
While a good user experience doesn't influence ranking directly, too high a bounce rate may signal to Google that it's not what users are searching for. On top of that, it's always good to improve user experience as it directly influences sales.
Most WooCommerce themes do a pretty good job with website layout. What's left to you is to make sure it's easy to find what the user is looking for in the pretty layout.

Here's a quick list of best practices you want to follow when it comes to user experience:
Make category pages accessible from a drop-down menu
Add relevant search filters
Use quick search options
Use breadcrumbs
Include hot deals or top sellers on the front page
Optimize Categories and WooCommerce Tags
Some users will find your website by going on a product page they come across on Google. Others may come from a category page.
This is why it's important to focus not only on product pages but also on category pages when you optimize WooCommerce websites. Include a relevant and click-worthy title and descriptions, and add a brief text on the category page.
Make sure to add keywords to let the search engine know what the page is about.
The text can be really brief — you don't need to detract your customers' attention from the products.
Schema Markup for WooCommerce
Title and description matter because they attract attention on the search engine results pages. Another thing that can be used in this role is rich snippets. These are additional data points that can be displayed on SERPs: rating, price, availability, etc.
You can add these by marking up product pages with Schema markup. This markup tells Google what certain sets of data mean on your page and lets the search engine show them to the users.
You can do this by either submitting your site to Schema.org and going through the process manually or by downloading a plugin that does it for you.
Link Building
The last element of search engine optimization is building links to your website. Receiving links from authoritative websites is important because it lets Google know people trust you enough to recommend you.
Most WooCommerce users run small to medium businesses, and WooCommerce SEO services tend to be rather costly. But small businesses don't really need to spend an awful lot on link building.
In fact, most links can be obtained for free in just a little time. Here's how small businesses can build links:
Register on local business directories and post your link and address
Ask for a link from a local business association or city council
Talk to local newspapers to see if you have something newsworthy to tell their readers
Search for your brand name and ask people who mention you to leave a link
Reach out to small bloggers in your niche and ask for a review in exchange for a product
If you really want to increase the amount of traffic you're receiving from organic search and build more links, you may want to consider blogging. It's much easier for other people to link to content that explains something well than to product pages.
You can also write for other people's blogs to get backlinks from them.
Wrapping Up
There are only two ways to make your WooCommerce website more profitable: convert more people or get more people to visit it. When you hit a wall with making the site more profitable, it's a great time to start working on attracting more people.
Search engine optimization is the best long-term solution. A well-optimized site that has gained hundreds of backlinks will go up in search engine result pages and stay there for a long time, bringing in traffic and revenue.
The three components of SEO are finding the right keywords, optimizing the website, and building backlinks. Once you master them all, your WooCommerce website will become a goldmine.