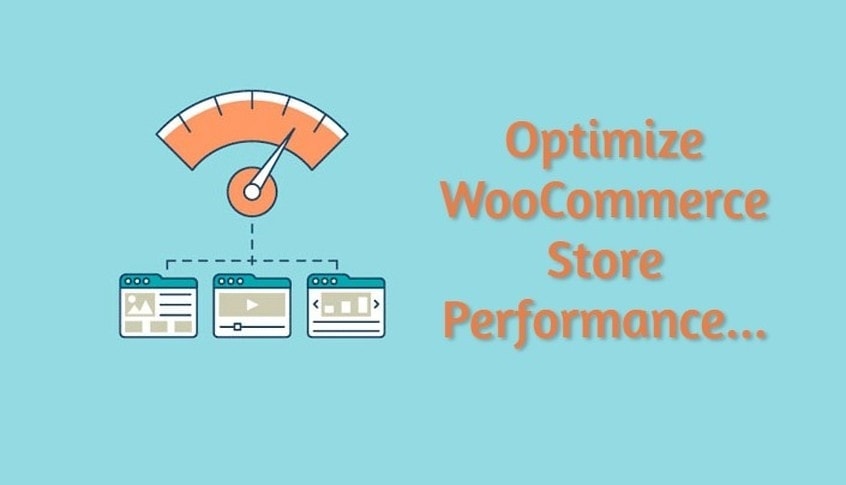 Optimize Your WooCommerce Store Performance
In the last few years, the eCommerce market has significantly grown, and it continues to grow. There is no sign of slowing down any time soon. It's more convenient for consumers to shop online these days. That is the reason eCommerce has gained such popularity.
However, only running an online store doesn't mean you'll have lots of traffic and sales. When it comes to online shopping- consumers have specific needs, demands, and expectations. You will lose customers to a competitor if you are unable to meet their expectations. That is the main reason why it's essential to optimize your store's performance.
WooCommerce is a free and powerful WordPress plugin with built-in features to sell products on your website. Merely having an eCommerce store is not enough to generate traffic or boost your sales. There are plenty of WooCommerce extensions available to customize your store based on its need.
If you want to run a successful eCommerce store, speed is the first thing for your store. Most visitors have little patience when it comes to slow websites.
Here are a few more reasons to think of fast loading pages –
When optimizing your WooCommerce website, make sure it's user-friendly, easy to navigate, and responsive. Also focus on the speed of your site, as it is one of the most critical performance factors. The loading time of your pages is going to play a vital role in customer satisfaction.
If it takes too long for your pages to load, then your customer will abandon your store. Approx. 47% of your online consumers expect your page to load in less than two seconds. Additionally, approx. 67% of mobile users will abandon your page if it takes more than three seconds to load.
Here are some effective ways explained below to optimize your WooCommerce store performance:
Solid WordPress hosting provider:
You need to be more mindful about the hosting provider you choose if you want to grow a successful WooCommerce store. There's not much you can do to optimize your WooCommerce when your hosting provider doesn't provide good website speed.
Using budget-friendly website hosting isn't a problem for small, low-traffic websites. But when you are running a WooCommerce store, your priority should be dealing with store traffic. Before you start optimizing your store, research excellent wordpress hosting solutions.
Always focus on exceptional uptime and lowest possible downtime hosting with high speed and support for your website. Else, you may have to experience slow bandwidth speed, frequent server crashes, and inadequate performance. Take time to choose a plan that fits your traffic and resource needs.
Optimize your product images:
For any modern website, images are a vital component and even more critical for online stores. High-quality images are one of the simplest ways to make WooCommerce store stand out. But if not optimized properly it can have a significant impact on your page load time.
High-quality images can help differentiate your online store from other eCommerce sites. To optimize images, here are a few things you can do –
Compress images: before you upload your images to WordPress, make sure to compress. There are many plugins available, but it's better for you to learn how to use.
Use the right size: make sure to crop your images to the correct size before uploading your images.
Use proper image format: it is essential to focus on image formats that are ideal for browsers and websites.
Review your plugins or extension:
There are a wide variety WooCommerce plugins available to customize your online store. Installing any and every plugin is not useful for your store. All plugins and extensions are not designed to be light on server resources. Few more things you should keep in mind including –
Plugin size: installing heavy plugins or a bunch of large resource like live chat may cause issues. Extreme use of plugins may cause your site bloat.
Plugin code quality: plugins are 3rd party software, which means they can have security risk or extensive code you may not be aware of. Before you install any plugins, test it on a staging site and find reviews for that plugin.
Duplicate plugin functions: multi plugins that serve the same purpose will not only create conflicts but also slow down your site. For example, if you are using sliders pick one, there's no need for two slider plugins installed on your website.
Use a Content Delivery Network (CDN):
CDN is a network of servers strategically placed around the world. It can help to improve your WooCommerce store's speed and decrease the loading page time. Based on customers' geographic location, CDN is used to cache your website's content to make it more easily.
CDN lowers the strain on your hosting server. For example, CDN customers will send a request to the CDN data center closet to them. So, if a customer in New York might see cached content from a server in Washington while a customer from Hong Kong sees content from a Tokyo data center. By this way, loading time and bandwidth traffic can be reduced.
Use cache plugin:
WooCommerce pages are dynamic; that's why you are recommended to use a caching plugin to make your store faster. A cache plugin delivers stored webpages instead of loading the whole site each time a returning visitor is visiting. It helps to speed up the process.
However, caching plugins only improve your site's loading speed if configured correctly. If the setup isn't correctly done, then it may become problematic. For example, you wouldn't want the checkout pages or checkout pages to be cached because this can prevent your customers when paying for their purchase.
If you are a WooCommerce store owner, there's plenty of scopes for you to improve your store's performance. Only the top few of them are mentioned in this article. To provide the best customer experience to your audience, you must optimize the performance of your WooCommerce store.
Do you follow any other tips to optimize the performance of your WooCommerce store?