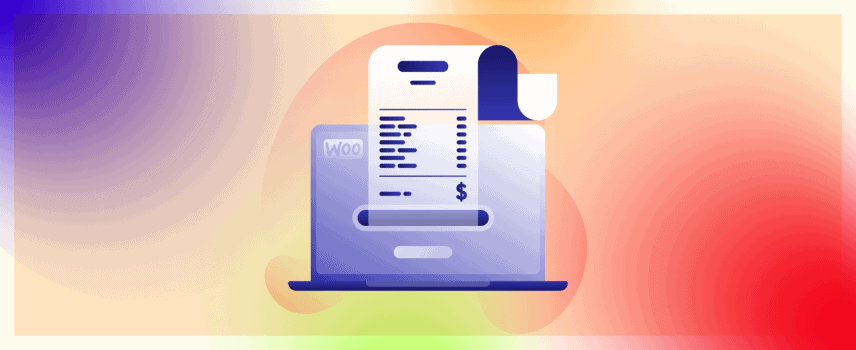 How To Create A WooCommerce Packing Slip
WooCommerce truly simplifies the creation and management of an online store. If you look for a specific feature in WooCommerce, you may not always get it as a default WooCommerce feature.
If you want to automatically create a packing slip right after an order is completed, there is no default option for this. Luckily, when it comes to WooCommerce, you will always have a handful of options to perform a particular task or add a new feature to your store.
Creating a WooCommerce packing slip is also very simple if you have the right WooCommerce extension.
Like a WooCommerce PDF invoice, the WooCommerce packing slip may not always seem to be necessary. Time has changed, and most online orders are shipped to the customer.
There are exceptions, like some online stores also offer physical pickup locations. Still, a packing slip is attached while the product is delivered. A packing slip can help reduce the margin of error while processing an order.
If you have the packing slip in your hand, then there is a slight chance of missing an order item. Moreover, attaching a packing slip shows your professionalism to your customers.
You can learn more about the benefits of a packing slip plugin for a WooCommerce store from this post.
There is nothing to be overwhelmed with if you do not already have an existing system to create a WooComemrce packing slip. We will show you one of the easiest ways to create a WooCommerce packing slip automatically.
You might also be highly interested in a WooCommerce PDF invoice for your store. We have another resource on how to create PDF invoices from your WooCommerce store automatically.
We encourage you to have a look at it first. Generating a PDF invoice and packing slip is almost identical, so it will help you get started. We will give our best to share some excellent tips here too.

Challan is one of the best WooCommerce PDF invoices and packing slip generator plugins. It comes with tons of flexible options to make your PDF invoice and packing slip generation exceptionally easy and outstanding.
Suppose you are a non-technical person and tasked with setting up Challan to create an automatic WooComemrce packing slip. In that case, the easy-to-follow option will guide you for a successful configuration.
Additionally, the premium version of Challan has more advanced options to customize your online store's PDF invoices, packing slips, and shipping labels. Let's learn how easily you can create a packing slip for your WooCommerce powered shop.
Automatically generate WooCommerce packing slips for your store.
First of all, you will have to install Challan in your store. Installation is very straightforward. Moreover, you can take help from this installation guide that we have prepared for you.
Here is a quick link to download the plugin on a local machine. We hope that you have successfully installed the plugin on your site. Great, your store has an automatic system to create PDF invoices, packing slips, and shipping labels.
It would be best if you were interested in visiting the settings section of Challan and tweaking the options to ensure your desired output.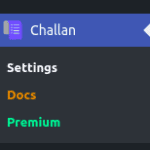 Challan Settings and Options
You should notice a new menu item on your dashboard called Challan. Clicking on this new menu item will take you to the settings. Here you will find all the customization options to configure your PDF invoice and packing slips properly.
The first option is the switch to enable or disable invoicing in your store. This option should be enabled by default, but if necessary, you can temporarily disable it too. Ensure that the Enable Invoicing option is enabled to automatically create PDF invoices and packing slips for your online shop.
Some of the options are directly associated with PDF invoices to share the most relevant ones with you. You can control the paper size for the PDF invoice and packing slip from here.
There are multiple options to choose from, and currently, you can choose between A4, A5, and Letter. Next comes the option to set the number for your next invoice. If you want to reset or match the order numbers, you can do it from here.
Additionally, you will find an option to add a prefix with your invoice number. Similarly, you can add a suffix with the invoice number too.

Up next, you will find the option to control the product titles in your WooCommerce PDF invoice and packing slips. If you don't want to limit the product title, then you should leave this empty.
Otherwise, put a number here, and Challan will limit the product title matching your input in the PDF invoice and packing slip. On top of that, you also have an option to display your product ID or SKU in the invoice.
There is also an option to display none of them. Moreover, it also powers you with an option to display the shipping total with or without tax.

We are not done with the settings yet. You will need just a few more steps to finalize your customizations. You will find the option to change the date format of your PDF invoice and packing slip.
Apart from that, you will have the option to enable or disable the inclusion of currency code, payment method, and order note in your packing slips. Finally, you will find an option to Enable Debug Mode. If you enable this, it will help you to identify a problem. If you don't have any problem, you can leave this option disabled.

Hit the Save Changes button to make your changes permanent. On the Seller and Buyer tab, you will find the option to upload a logo. This logo will be attached to your WooCommerce PDF invoice and packing slips.
You can control the logo size from here too. Also, you can add seller title, company name, company details, and two different footers.
You can enable or disable Phone numbers, and Email Addresses for the PDF invoices and packings slips for the buyer block.

From the bulk download tab, you can download the packing slips of your store in bulk. Choose packing slip from the dropdown because it also has the option to select PDF invoices too. You need to select two different dates to download all the packing slips between those dates.
Everything is all set, and from your next order, Challan will automatically create a packing slip for all the orders placed in your store. This is how easily you can create custom packing slips for your store.

If you click on Packing Slip at the right-top of the page, it will open the packing slip in a new tab on the order details page. You can control this from the settings and directly download this without opening a new browser tab.
We hope you have liked this quick guide on how to create a WooCommerce packing slip. Challan PRO offers more customization options for you. You can include a paid stamp, authorized signature, and set a custom background for your PDF invoice and packing slip.
If you have a WPML enabled site or running subscriptions with WooCommerce subscriptions, Challan PRO has everything you need. Why not visit the product page to learn more about the advanced features!
You May Also Read