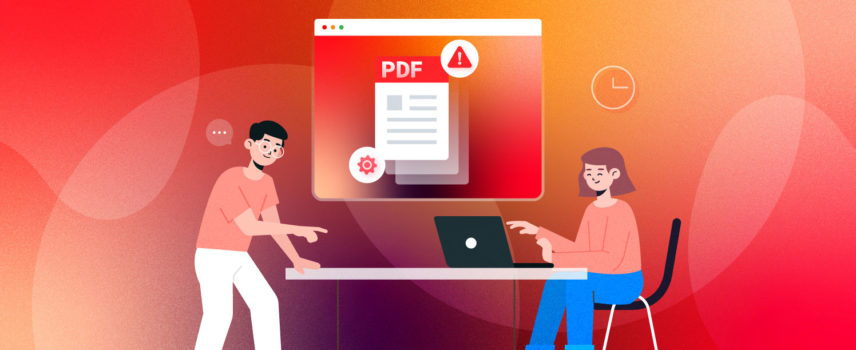 How to Create an Error-free PDF Invoice for WooCommerce
Every online store owner must understand the importance of a PDF invoice in a WooCommerce store. It is an essential part of the online shopping experience. Nowadays, customers expect it with their order confirmation email.
For WooCommerce powered online store owners, error-free WooCommerce invoice is of paramount importance. It is also part of your efforts to give your customers an unmatched shopping experience. In addition, it ensures a competitive advantage for your business.
Attaching an invoice in a downloadable PDF format is essential for every WooCommerce store. There is no scope to ignore the importance of this type of invoice on your online store. Likewise, a flawless invoice for your WooCommerce store is also crucial.
Importance of an Error-free PDF Invoice
Creating an accurate invoice for WooCommerce has multidimensional importance and benefits. A faulty invoice promotes a wrong message about your business and ruins your reputation.
No business owner should ever desire something like that for their businesses. Let's highlight some of the essential points for an ideal invoice.
Secure your businesses reputation
An accurate PDF invoice for WooCommerce helps secure a strong image for your business. Let's say, you have purchased from an online store. If you find an error in the invoice that you have received with the order confirmation email, how would you feel about that business/store?
In the worst-case scenario, you may receive an invoice with multiple misinformation. In such a case, it is hard to expect any positive thoughts about that business.
Every business that wants to secure long-term success puts extra effort to ensure the best possible image for them. This is also important for branding. Customers do not expect any flaw or an error from a perfect brand. You must be careful of this and take all the necessary steps to secure your brand from every negative aspect.
Secure the best competitive advantage for your business
What is your current list of actions to ensure that you stay ahead of your competitors? Have you ever thought that PDF invoices can also give you a competitive advantage? Well, the fact is that it can also boost your business and put you ahead of your business competitors.
We live in a very competitive world. Like most other sectors, there is enormous competition among online shop owners too. Every online store owner adopts all the best practices to ensure the best position for their store. Providing a detailed invoice in PDF format will ensure the upper hand for you over your competitors.
Creating the perfect WooCommerce PDF invoice
Let's focus on the essential aspects of how you can create and deliver error-free invoices from your store.
If you do not have an existing system, you may create your invoices for billing statements manually. However, It is not wise to create an invoice for your store manually. Depending on the volume of orders placed in your store, you will get overwhelmed and end up making mistakes.
Manual takes a lot of time and includes errors. When you have a better way of automatically ensuring precise output, you should not even think about manual invoice creation.
Create Excellent PDF invoices with Challan

Challan is one of the most easy-to-follow automatic PDF invoice creation plugins for WooCommerce. The beauty of WordPress and WooCommerce is that there are multiple options to achieve a goal or the desired output.
Likewise, you will also find multiple options to create invoices for your store automatically. What makes Challan extraordinary in this crowd? It is the simplicity and richness of it.
Let's give you a quick overview of how easy it is to create an automated invoice for WooCommerce with Challan.
Installing and activating
First and foremost, Challan offers a plug-and-play invoice creation experience for all store owners.
Once you install and activate Challan, it will automatically create a PDF formatted invoice. You will get all the essential information that an invoice should include for every single order. So, by installing Challan, you can ensure precise billing information for your customers.
Customizing
You need to apply some customization to create a professional invoice for your store. As a result, the invoices will reflect your brand to all your customers.
By default, this WooCommerce invoice plugin will create invoices in a PDF format. So, you don't need to worry about changing any settings of the plugin repeatedly.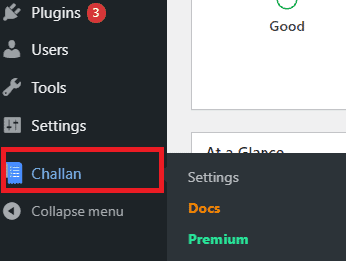 Settings Options
The default options of Challan offer a decent output in PDF format. You should take some time to customize your WooCommerce PDF invoice further.
After activating Challan, you will find a new menu option on your dashboard called Challan. Click on this new menu item will take you to the settings section of this out-of-the-box plugin.

The customization option of this awesome plugin is distributed into multiple tabs to make it more convenient. First of all, you will find the settings section to enable or disable invoicing and other options.
Among other options enable the invoice downloading option from my account section of your customers. You will have to check the order status when you want to enable invoice downloading.

The easy to follow settings section has lots of options to give you complete control over your PDF invoices. From paper size to the following invoice number, you can also control the product title limit and the date format of the invoice.
Seller and Buyer Option
When you jump over to the Seller and Buyer tab of Challan, you will find the option to upload your company or shop logo. Moreover, there is an option to control the size of the logo.
Additionally, there are options to add mandatory company information in this plugin. You can easily include it in your WooCommerce store's invoices.

Bulk Download
The next tab, called the Bulk Download, gives you the proper convenience of downloading bulk invoices. Select a start and end date to download all the invoices between that period.

Custom Font Upload
Next comes another essential option to upload your custom font and personalize your invoice even more. To learn more about professional invoice creation, you can check our blog about creating a custom WooCommerce invoice.

Final Words
That is all you need to learn before enabling error-free invoices for your store. To customize and set every detail properly you don't need in-depth knowledge about this plugin. You will feel proud of the current settings of your store when a faultless invoice will be generated with every order.
If you are not easily satisfied without providing top-notch customer service, Challan PRO is your best option. Challan PRO is the premium version of Challan that comes with lots of advanced options for you.
The premium version of Challan comes with multiple advanced templates that you can apply to your invoice. There are also options to include a paid stamp and your signature with your PDF invoices.