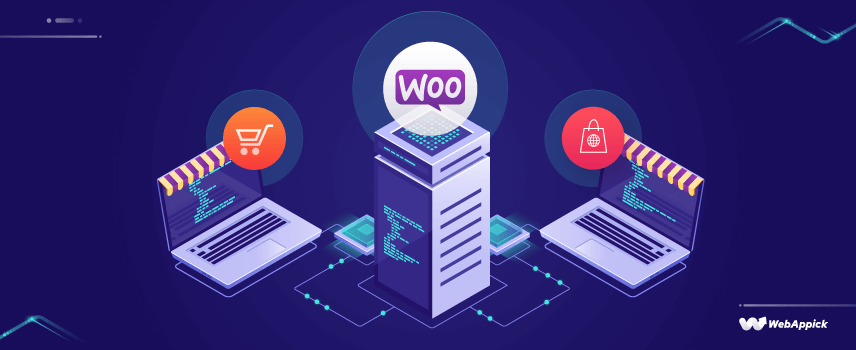 Best WooCommerce Hosting for Your Online Shop in 2023
Choosing the best hosting provider is one of the most important decisions you'll make as an online business owner. WooCommerce hosting platforms are considered the best for hosting your eCommerce store.
WordPress WooCommerce has long established itself as one of the most trusted eCommerce platforms. WooCommerce hosting makes WooCommerce stores more flexible and functional. In other words, setting up an online store has been made simple with WooCommerce hosting. Typically, a shared hosting provider may not always be the best choice for WooCommerce stores because you will need resources like the SSL certificate and a WooCommerce supported platform.
Although there are several WordPress tutorials on WooCommerce hosting plans, in this guide, we will talk about why WooCommerce hosting options are the best choice and the best WooCommerce hosting options available to you.
What is WooCommerce hosting?
WooCommerce hosting is a web hosting service equipped to handle WooCommerce stores out of the box. Being the world's most popular eCommerce platform, WooCommerce hosting providers cater to millions of large and small businesses across the world. This kind of web hosting runs on WordPress and therefore supports WordPress. Many hosting providers support WordPress and have been supporting millions of businesses globally.
But that's not all.
You will need a domain name (e.g., webappick.com) and an SSL Certificate to accept online payments from your customers. You will also need optimized backend servers for better performance.
As your online store grows, you will also need to consider how to manage traffic without downtime.
Best WooCommerce hosting providers will offer you all these things that you may not find with a shared WordPress hosting account. In order to make your life a little easier, the best WooCommerce hosting will also come with trained support staff who will deal with any issues and concerns that your WooCommerce site may have on a day-to-day basis.
The main idea of WooCommerce hosting is to offer a hassle-free way to set up and manage your online store. Since the hosting provider (WooCommerce in this case) takes care of all issues, you can focus on growing your business.
With WooCommerce hosting, you'll typically get:
Automated WordPress and WooCommerce set up
Daily backups to ensure that your data is always safe.
Free SSL certificate for increased security to protect your user information.
Trained support staff
Free Domain name.
Benefits of WooCommerce hosting
The first and foremost benefit of using WooCommerce hosting is that installing WooCommerce on an existing WordPress site can be done within a few simple clicks. Apart from this, it ensures:
It's WooCommerce- ready with pre-installed WooCommerce with a ready-to-use template to go with.
High Performance – Speed not only ensures a better user experience but is also crucial for SEO. WooCommerce hosting platforms offer faster load times.
Security – WooCommerce hosting plans come with a free SSL certificate. This adds a layer of Security around data transferring from the customer's browser to your website.
Strong WooCommerce Support – With WooCommerce hosting, help is never far away. WooCommerce experts are just a call, mail, or chat away.
Other hosting Features apart from WooCommerce specific features. With WooCommerce hosting, you get all the usual hosting features like unmetered bandwidth, huge disk space, email accounts, and more.
Following are some excellent features that an excellent WooCommerce hosting platform should have:
Automatic WooCommerce installation
Superior Performance
Additional layers of Security
SSL Certificate
WooCommerce Expert Support
Staging to test new WooCommerce updates
Regular backups in case something goes wrong
Supports PHP 7+ and HTTP/2 (for speed)
Offers datacenter locations closer to your audience (for speed)
Other Standard Hosting Features
What to look for in a WooCommerce hosting provider?
Before we jump into things you want to look out for in a WooCommerce hosting provider, let's talk about a handful of web hosting features that are particularly important in WooCommerce hosting.
Hosting plans come at all shapes, sizes, and prices. Some are for approximately $4 a month, while others can go up to $100 plus. Being mindful of what makes them different from one another will help you to understand why the more expensive plans might be worth their price tags and what you are compromising on when you are opting for a cheaper version.
Here are some of the things your best WooCommerce hosting should offer:
1. Payment Card Industry (PCI) Compliance
This ensures that transactions made on your online store are safe, and money gets where it should and that no one is looking over your shoulder and stealing sensitive credit card data. In other words, if you intend to do anything with your customer's credit card data, you have to make sure your server is PCI compliant.
Some cheap shared hosting plans aren't PCI compliant. Hence, you should always look for this specific piece of information on your web host's sales page or in the documentation.
Now, that being said, modern payment gateways work in a way that doesn't store or process any credit card data on your server. The data gets sent straight to the payment processor without getting stored on your site.
For instance, if you're only going to accept PayPal payments, your server doesn't have to be PCI compliant.
2. Dedicated IP Addresses and SSL Certificates
An IP address is an address that identifies your site on the internet.
Most of the cheap WooCommerce hosting plans will assign a dynamic IP address to you that's shared with other people or businesses. Signing up for a better hosting plan will ensure that you get an exclusive private IP address or a dedicated IP.
This is similar to living in shared accommodation with five other people versus living on your own. We hope you understand that you wouldn't want five other people living there if you run a business under a certain address. Dedicated IP addresses are generally better for SEO and eCommerce too.
This is also where an SSL certificate comes into play.
An SSL certificate supports encryption and authenticates your business on the web. Simply put, it reassures customers that you really are who you claim to be.
SSL certificates can be bought directly from your host or a third party. The certificate can then be installed on the dedicated IP address.
The good news is most WooCommerce web hosting companies offer them included with their hosting plans (free of charge). You will just need to make sure the host you're choosing has that.
Last but not least, if you expect someone to submit their contact data or credit card data and purchase anything from your store, you must have an SSL certificate.
3. Uptime Parameters
The more uptime your WooCommerce hosting company provides, the better. In other words, if your eCommerce site is down frequently, nobody can buy from you.
The best WooCommerce hosting providers run on data centers classified as Tier 4, which means you can expect to have less than 0.8 hours of downtime in a year. Tier 1 data centers can give you less than 28.8 hours of downtime a year, while Tier 2 and 3 fall somewhere in between. However, the better the tier, the higher the price.
Having said that, this doesn't mean you always have to go for a Tier 4 server. Some downtime spread across a whole year won't hurt you much. Just be aware that your site may be less accessible every once in a while.
4. Speed
People are getting busier by the day rather impatient when it comes to browsing an eCommerce store.
If you don't want abandoned carts, you need to go with a provider that offers good machines with lots of RAM. And only a reliable hosting provider will be able to give you.
Another thing to look into is where the company's data centers are located. One of the main things affecting how quickly your visitors can access your store is the distance between them and your server. So, go for a WooCommerce hosting provider that offers servers closer to your target audience.
5. Good Support
This sounds simple, but having access to a reliable support team matters when running a WooCommerce store. In case anything goes sideways, you need to be able to contact your web host directly, and they should be there to fix the problem for you instantly.
Easily accessible 24/7 support is a must. Online chat is ideal, but email will do as well as long as the response time is fast. Priority support over the phone is even better.
6. Good and Automated Backups
Make sure your web host offers a good backup solution, with frequent/ daily backups and a simple way of restoring your site, if need be. Any backup is worthless if it can't be used to restore your site quickly.
Hosting providers offering Automatic backups should be preferred over others, as you would ideally want your host to handle automatic backups on your behalf.
7. Threat Detection, Firewalls, and other Security Mechanisms
As a rule, the more transparent WooCommerce hosting companies are those whose security measures are able to keep their customers' sites safe and secure. The more details they list regarding their whole security infrastructure, the better.
You don't necessarily need to know all the specifics of how things work. However, you would want to know they're there.
With all that in mind, let's see what the market of best WooCommerce hosting has to offer:
Best WooCommerce Hosting Providers
Choosing among the different WooCommerce hosting companies depends on what your needs are. Every online business is different, and so are its needs. Accordingly, every WooCommerce hosting plan offered by these different companies will also be different.
So, when it comes to WooCommerce hosting comparison, it's best to recommend a plan based on you and your business needs instead of comparing various hosting plans one after the other.
We will divide the next segment into two categories –
New eCommerce site with few products
Established eCommerce website
1. Best WooCommerce Hosting for New Online Store
This is the most common scenario where new or first-time online business owners look for a great WooCommerce hosting provider offering the best WooCommerce hosting plans.
You are possibly one of those who have a great idea, and you want to bring it to fruition as soon as possible. So now you're looking for some quality hosting platforms for your future e-store.
Fortunately, WordPress and WooCommerce have been made with business owners like you in mind!
SITEGROUND
SiteGround is a reputed brand in the WooCommerce community. They've been very active in the eCommerce landscape and have been perfecting their WordPress-specific hosting for years now.
They offer affordable hosting solutions and come with a number of automation to make your and your store's life easier. They also provide strong customer support.
When you choose SiteGround, it comes with pre-installed WooCommerce. What you'll typically be walking into is a blank WooCommerce store that's ready for your products.
There are three main plans available with SiteGround- for $3.95, $5.95, and $11.95 per month, and you can use any of these to launch your eCommerce store.
For $3.95, you can build a single WordPress site, use up to 10 GB of disk space and handle 10,000 visitors monthly. You also get automatic updates, an SSL, CDN access, daily backups, and 24/7 support.
For $5.95, you can host multiple websites, use up 20 GB of disk space and handle 25,000 visitors monthly.
You get everything a cheaper plan get possibly gives you, plus a free migration, SiteGround's SuperCacher (making your site faster), one-click staging, a Web Application Firewall, and an AI bot actively looking for threats and keeping your online store safe.
To sum it all, SiteGround is your best bet when it comes to entry-level affordable WooCommerce hosting.
CLOUDWAYS
Cloudways is a smaller hosting provider by hosting industry standards, but they offer excellent hosting services which are reliable and of good quality.
They use machines by industry-leading server houses, like DigitalOcean and Amazon, which is a reason they are so dependable in terms of performance.
In other words, Cloudways use third-party server infrastructure that makes it more accessible to everyday users.
Their WordPress hosting plans offer advanced cache features and optimized server stacks to work with WooCommerce. Their CloudwaysCDN setup and dedicated firewalls work to keep your store secure. The one-click SSL installation, seamless scaling, and automated backups help your store as it grows in traffic. Their 24/7 live support and many more WooCommerce specific features are pro-level.
The prices start from $10 a month using DigitalOcean servers. You get access to a capable machine that will be able to handle your store seamlessly.
2. Best Hosting For Established eCommerce website
LIQUID WEB
Liquid web is a company reputed for its specialized WooCommerce hosting offerings ranging from cloud hosting to dedicated servers, OpenVZ VPS, database hosting, server clusters, and even compliant hosting for the healthcare industry.
The most interesting thing is that they also offer managed WooCommerce hosting plans.
The plans are hosted entirely on the cloud, making them exceptionally scalable. You can set it up in less than ten minutes, and you get a SaaS-like simple control panel.
However, those managed WooCommerce hosting plans aren't only about the server infrastructure. You also have access to additional software that makes managing your store easier.
This hosting provider has also partnered with Jilt to help you take care of abandoned carts and promises to improve your communication with customers.
You also get migration support to move your store over to Liquid Web. There's an integrated catalog of WordPress themes you can choose your storefront theme from and a selection of dedicated WooCommerce plugins by IconicWP.
You will not be charged anything extra over and above your standard hosting bill for all these services. All of these features start from $19 a month or $190 a year when paid annually. When you choose the annual plan, you get two months for free.
If you need more server resources, you can upgrade to more powerful plans for $79, $299, $549, and even $999 a month.
Liquid web is an all-around best WooCommerce hosting company on this list if you look at the price-to-value ratio.
DREAMHOST
Although DreamHost is best known for its entry-level hosting plans, they're also one of the big and reputed hosting providers in the market of more powerful WooCommerce setups.
Starting from $16.95 a month (when paid annually), DreamHost gives you access to a cloud hosting environment with isolated resources – which basically means you will not be sharing them with other businesses hosting with DreamHost.
The server is ready to handle up to 100,000 monthly visitors, and you get 30 GB of storage for your files and media.
Looking through the list of available WooCommerce specific features, the things that stand out are built-in caching, one-click staging, free SSL, automatic daily backups, SFTP, KVM VPS and shell access.
DreamHost also gives you a free domain name allowing you to set up email accounts for your store and host them on the server as well. This is not always the standard feature with most specialized hosts.
If you need more server resources, capacity for more visits, and more disk space, you can upgrade to the $24.95 or $71.95 monthly plans.
DreamHost has very high ratings on Trustpilot and PCMag.com and is also a platform officially recommended by the WordPress.org team like Sitegound.
NEXCESS
Nexcess is a WordPress hosting company that has recently also been known as one of the best fully managed hosting providers.
Their hosting plan includes features that will help your store grow and thrive.
Furthermore, their partnership with certain companies bundles the much-desired functionalities and still grants you full access to the source code to customize layouts or implement features unique to your business.
Some of their WooCommerce specific features include:
Smart monitoring tool (their Sales Performance Monitor) that models your store's performance and sends alerts if something slows your store down or interrupts your customer journey.
Automated updates & Security.
CSS and JavaScript management to improve store's performance.
WP Redis to enable support technicians to help with the performance of best practices, load testing, and more.
Other WooCommerce optimizations.
Partnership with Affiliate WP so you can host your own affiliate program
Jilt to recover abandoned carts
Beaver Builder page builder with every plan
Astra Pro, which includes 1000's of tested templates
Marketplace store enabled with Dokan
Partnership with ShopMaster for Drop Shipping functionality
You can choose from a variety of options when it comes to pricing. The most basic hosting plan starts at $19 per month for unlimited products or orders. To unlock unlimited possibilities for both products and orders, you'll need to opt for the next plan.
WP ENGINE
WP Engine is a premium hosting provider that specializes in offering a robust full managed service for WordPress websites.
This makes it an ideal choice for hosting your WooCommerce store.
Their Key WooCommerce Features include:
Free SSL certificate
Development, staging, and production environments to facilitate smooth operation, pre-launch.
Integrated CDN for faster performance.
Automatic backups.
Free Genesis Framework access with 35+ StudioPress themes.
Geotargeting for Growth plans.
WP Engine eCommerce Toolkit Plugin to optimize your store's performance and get access to Key Performance Indicators (KPIs)
Their custom hosting dashboard helps you get set up in a few clicks.
A WooCommerce hosting service from WP Engine starts at $35 per month for 25,000 visits every month. This includes 10GB of local storage, 50GB of bandwidth per month, and one website.
KINSTA
Kinsta has over ten years of experience with WordPress and offers premium WordPress hosting for every type of business whether – irrespective of its size.
With their "speed-obsessed architecture" and Powered by the Google Cloud platform, they promise to help you boost your ROI, user experience, and revenue.
Kinsta's infrastructure is specially optimized for WooCommerce, which also implies that it can easily handle surges in traffic.
Its key WooCommerce Features include:
Quick and straightforward WooCommerce installation with their one-click auto-installer
Automatic scaling
Six backup methods
Free SSL with HTTP/2 support
Server level caching with WooCommerce rules
Continuously running malware scans and GeoIP blocking
20 Global data centers so your store can be hosted closest to your local customers
Kinsta has multiple price plans ranging from their basic Starter plan to comprehensive enterprise plans. The most inexpensive begins at $30 per month for 1 WordPress install, 20,000 monthly visits, and SSD storage of 10GB.
Kinsta also has optional add-ons, including Redis and Elasticsearch, both of which cost $100 each per month per site.
PAGELY
Pagely offers one of the best WooCommerce hostings that's fast and reliable, making it easier for your store to scale. They provide a unique architecture that many WooCommerce hosting companies don't.
Some key WooCommerce Features:
1-Day automatic setup with white-glove guided assistance
Redis custom cache engine
Free Pageviews and visitor volume
Global CDN for speed
Advanced platform security with Press Armour
Dynamic image resizing and optimization for better performance of your product images
Automatic WordPress upgrades
Automatic backups with 14-day retention
Let's Encrypt SSL
Staging environment
HTTP/2, which is a faster SSL
The pricing for Pagely on their VPS plans starts at $199 per month for a maximum of 5 sites on one node and with a shared database. The cost also includes ticket support, 20GB of bandwidth, 30GB SSD storage, 150GB for their global CDN, and all other standard features.
PANTHEON
Pantheon uses Google Cloud Platform as their primary infrastructure provider. For WooCommerce store owners, this means faster performance for the store, higher uptimes, and the possibility for innovation from Google in the future.
Their Key WooCommerce Features are:
HTTPS renewed and managed by the Pantheon team
Fast page loads with Global CDN powered
Automated backups every night with single click restoration and 1-month retention
Dev, test, and live environments for version control
Load balancing allows you to scale and improve your site's uptime
Edge Caching to accelerate your content and pages
New Relic performance monitoring
Pantheon's pricing is not for starter and new WooCommerce stores. Their basic plan starts at $29 per month, which needs to be prepaid annually. This includes 25,000 monthly visits, 125,000 pages served, 20GB SSD storage, and up to 5 domains.
If your store is expected to scale fast, you may fast outgrow the basic plan and move up to one of Pantheon's performance plans which start at $114 per month.
SCALE DYNAMIX
Scale Dynamix aims to boost your eCommerce business's return on investment (ROI) and conversions.
Running WooCommerce on docker container technology, this WordPress hosting platform is an open-source software development platform. This means you can instantly scale your WooCommerce store across hundreds of servers without any manual configuration.
Its key WooCommerce Features include:
Site speed optimization and cloud hosting on AWS, Google Cloud, Azure, and Digital Ocean
WooCommerce store backend optimization
Automatic scaling and high availability for busy stores
Code, security, and compliance audits
Elasticsearch
Serverless infrastructure for infinite scalability
The holiday season and flash sale pre-launch consulting
Always-on HTTPS
Automatic backups
Global CDN
Development and staging environments
Scale Dynamix is one of the most expensive hosting services on this list, hosting costs starting at $499 per month.
HOSTINGER
Hostinger is your go-to web hosting plan for all of your WordPress online store needs. It has a low setup fee and an easy installation process.
Having a WordPress-specific hosting plan and solution also gives your online store an extra boost in performance.
Their key WooCommerce and WordPress Features include:
24/7/265 Customer Support.
Managed Updates to Key Resources and Assets like PHP.
Uses latest and industry-standard HTTP/2.
User-friendly Control Panel.
Built-in Cache Booster to ensure your website loads at its peak performance.
Build-in CloudFlare integration.
Access Manager for teams and businesses with multiple users and different delegations
Seamless growth and scalability with to any of their provided plans
A free SSL Certificate
Free Domain registration
WooCommerce-specific hosting starts at $15.99 a month for the starter plan. However, the higher you go on the commitments, the greater the discount you get. If you select the 48-month contract, you only have to pay $3.99 a month, with all the extra niceties.
BLUEHOST
Bluehost is a popular web hosting company with dedicated WooCommerce hosting plans starting for as low as $10 per month. If you're on a tight budget, it offers an affordable place to launch your store, though you'll probably want to upgrade to a more premium host as your store grows.
All of Bluehost's WooCommerce hosting plans come with:
SSD storage
Pre-installed WooCommerce and official Storefront theme
Free DV SSL certificates
24/7 support
A free domain name
Higher-tier plans also come with automatic backups powered by CodeGuard.
Although with Bluehost, you don't get quite as many WooCommerce-specific features as other hosts, it's quite affordable as far as WooCommerce hosting goes.
Plans start at just $6.95 per month with promotional pricing or $13.99 with regular pricing. However, most store owners at least the Plus plan at $8.95/month promo and $17.99/month regular because it gives you access to automatic backups.
All plans come with a 30-day money-back guarantee.
A2 HOSTING
Unlike what other WooCommerce hosting providers offer, A2 Hosting doesn't offer WooCommerce out of the box. Instead, its WordPress hosting plans include 1-click installs of WooCommerce, among others. Although the process is straightforward and easy, you'll need to set up the theme and other aspects of the WooCommerce installation yourself.
The cheapest WooCommerce hosting plan includes 100 GB SSD storage, while the other plans provide unlimited NVMe storage. Couple this with free migration of your existing site, and A2 Hosting makes sense for established businesses looking to switch hosting providers for optimum performance.
24/7 support over email, chat, and phone, A2 hosting focuses on providing the best user experience to its customers. Their focus is on speed and performance, and they also let you choose the server location. You can choose the server closest to you on the order form itself. The options are Michigan and Arizona in the USA, Amsterdam in Europe, and Singapore in Asia.
MilesWeb
MilesWeb is a leading Indian web hosting provider that offers a comprehensive range of hosting solutions to individuals and businesses worldwide. With a strong focus on customer satisfaction and reliable service, MilesWeb has established itself as a trusted name in the industry.
One of the key features of MilesWeb is its wide range of hosting options that. They offer shared hosting, virtual private servers (VPS), dedicated servers, cloud hosting, the best WooCommerce hosting, reseller hosting, and WordPress hosting. This extensive selection allows customers to choose the hosting solution that best fits their specific needs, whether it's a small personal website or a large e-commerce platform.
In terms of performance, MilesWeb takes pride in its state-of-the-art infrastructure and cutting-edge technology. They have data centers located in multiple global locations, including the United States, United Kingdom, India, Canada, Australia, and Singapore. Their cheap web hosting data centers are equipped with high-speed network connectivity, and advanced security measures at a nominal cost.
Their plans start from $0.7 /month with the upgrade plans costing $1.4 /month and $2.6 /month.
Measures like WAF, SSL certificates, and others to ensure optimal performance and reliability for customers' websites with 99.95% uptime.
Frequently Asked Questions (FAQs):
Do you need hosting for WooCommerce? 

If you are building an online store with WooCommerce, you'll need WooCommerce hosting. Hosting is the place where all your website's files are stored. Every website and online store uses a hosting provider.
What is the difference between WordPress hosting and WooCommerce hosting? 

One of the most important differences between WooCommerce hosting and WordPress hosting is performance. WooCommerce stores have unique performance requirements, which means you shouldn't use run-of-the-mill WordPress hosting.
How do I host WooCommerce for free? 

Browse to your WordPress installation folder on the hosting disk space and head to the wp-content/plugins folder. Navigate to the WooCommerce folder. Select the whole folder and move it to the "wp-content/plugins" folder on your server using drag & drop. Wait until the upload process finishes.
What is managed WooCommerce hosting? 

WooCommerce is a WordPress plugin that lets you turn your website into an online store. It transforms your site into an eCommerce powerhouse with WordPress's easy-to-use functionalities. Managed hosting companies only allow you to host WordPress sites on their servers, while shared hosting allows you to host any website you want, including simple HTML pages.
Is Managed Hosting Worth It?

Managed hosting is worth it if you need those features. It's possible to handle many of the tasks yourself or install plugins to handle them for you on your non-managed website. However, they take a lot of time, and setting up plugins can leave features exposed to unresolved problems.
Is managed WordPress free?

Some managed WordPress hosting companies offer free site migration. Some hosting companies may offer migration services at an additional cost. You can also move your website to your new host on your own with no downtime.
Wrapping up
Finding the right WooCommerce hosting service for your online store largely depends on your store's individual needs. No single web host fits all:
For online stores with a tight budget, SiteGround is an excellent hosting service. It offers all the key WooCommerce features you need to run a successful and sustainable online store at an inexpensive price.
WP Engine and Kinsta are good web hosts for online stores with a budget in the mid-range. Plus, WP Engine's eCommerce Toolkit is an excellent bonus that will assist you in managing your website.
Lastly, hosting companies like Nexcess and Pagely are good options for growing sites that need extra WooCommerce functionality. With Nexcess, you get hundreds of dollars worth of plugins and software bundled into your plan, including Jilt and IconicWP.