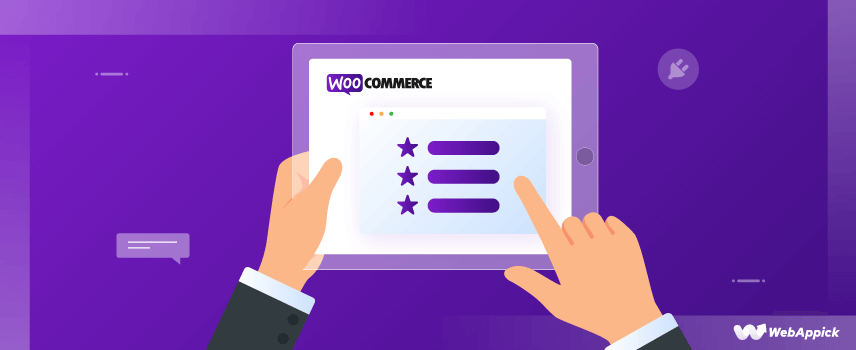 WooCommerce Features – The Ultimate Guide in 2023
As more and more businesses have embraced WooCommerce as their most preferred platform for online stores, it has only rendered WooCommerce more popular and trusted. eCommerce stores have turned to WooCommerce repeatedly to power their shopping carts, display personalized products, gather customer reviews, order management, secure payment processing, and much more. It's WooCommerce features that make the platform what it is today. WooCommerce is the most deserving extension for a WordPress site that wishes to sell products online.
With such advanced features, WordPress WooCommerce has undoubtedly become the most popular CMS (content management system).
So, let's go a little further and understand what makes WooCommerce the number one choice for 25% of eCommerce stores in the top 1 million websites.
What is WooCommerce?

WooCommerce is a fully customizable, open-source e-commerce platform by WordPress, the software that powers over 34% of websites online. Sucuri, a security leader in the industry, conducts regular audits of WooCommerce to ensure your safety. WooCommerce, built on WordPress, is the obvious choice for those who already use the WordPress platform.
While this article is all about WooCommerce features, and we will talk about that throughout the article, some of the most relatable features of WooCommerce include browsing and managing products, a cart page, a checkout page, shipping options, and different ways for customers to pay. That's pretty much the basic flow of any eCommerce store, and Woocommerce does it seamlessly.
WooCommerce is not only feature-rich and popular, but it is also an intuitive and simple-to-use platform. It is as easy to use as WordPress – including managing products and other settings. You might find bits and pieces that you need to configure, but they're easy to find and set up. You don't need to learn any coding.
WooCommerce also has a vast range. With WooCommerce, newcomers and small business owners can get up and running quickly, and WordPress developers can create elaborate websites because the software is free and open-source. It is search engine optimizable, can handle a wide range of media types, and can be customized with a variety of themes and plug-ins.
And, it's Free!
What can you sell with WooCommerce?
You can sell anything on WooCommerce.
Even though it is used primarily for selling physical products like clothing, gadgets, jewelry, accessories, etc., you can also sell digital products like courses, eBooks, music, software or subscription services, booking services, etc.
For example, If you are a photographer and want to sell your photographs, you can display and sell them with WooCommerce. Therefore, WooCommerce is the best option for you if you want to sell anything online.
Let's look at the kind of products you can sell on WooCommerce a little bit more in detail.
Physical products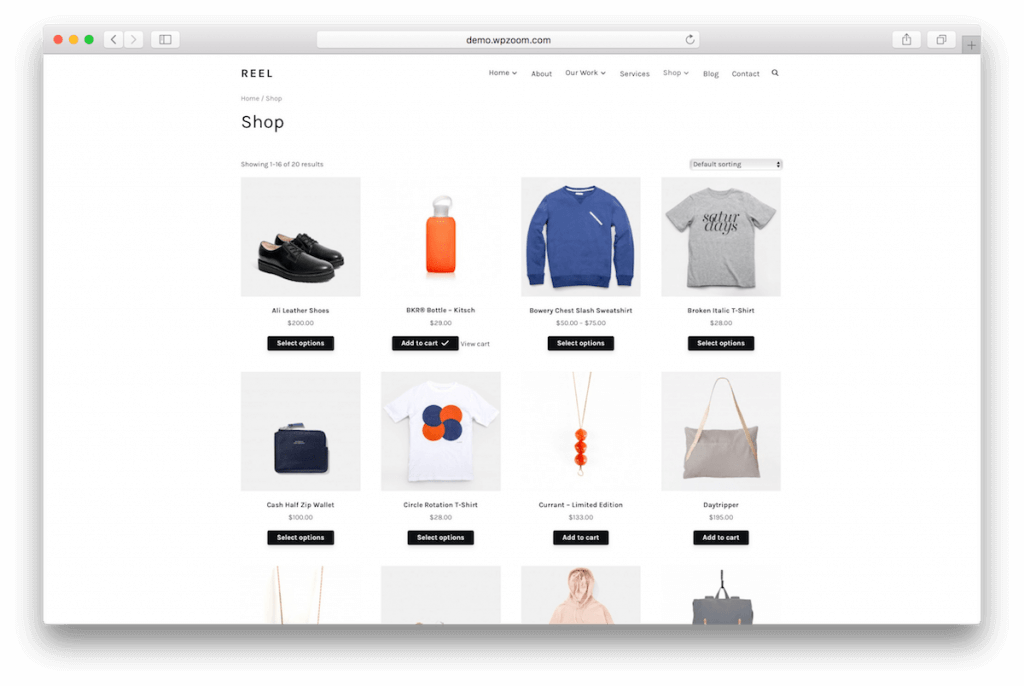 Like any other average eCommerce store, Woocommerce supports setting up product pages so you can sell physical products that can then be delivered to your customer. You can add product images, their dimensions, custom attributes like sizes and colors, different prices based on various product attributes, and product descriptions, among other features.
Virtual products
Woocommerce has an entire system to manage and support the sale of digital products that are downloadable after purchase. Like physical products, you can set up the digital product on your WooCommerce store, and the platform will manage who, when, and how a person can download that product. You can set rules, and they're easily configurable so that only paying customers can download the product.
Services & other payments
You can also use Woocommerce to sell services. If you are a home cleaning service and you want to list your services and other information on a WooCommerce website, you can do that too. If you're a consultant and your "product" is your consulting services and time, you just make the payment with WooCommerce and handle the rest outside that system.
Membership site
If you have an online store that sells digital products like online courses, membership courses, you can use the WooCommerce membership plugin. Expanding your user base in order to increase revenue and provide more value to existing customers is highly recommended in these cases.
Subscription-based store
Nowadays, businesses prefer to operate on a subscription basis. Users benefit from subscriptions because the monthly fee is typically less expensive than purchasing a license for life. It is always more profitable in the long run to retain your customers as long as possible than a one-time purchase. To start getting subscribed members, you need to place a subscription box that your potential customers can sign up and use your services or tools.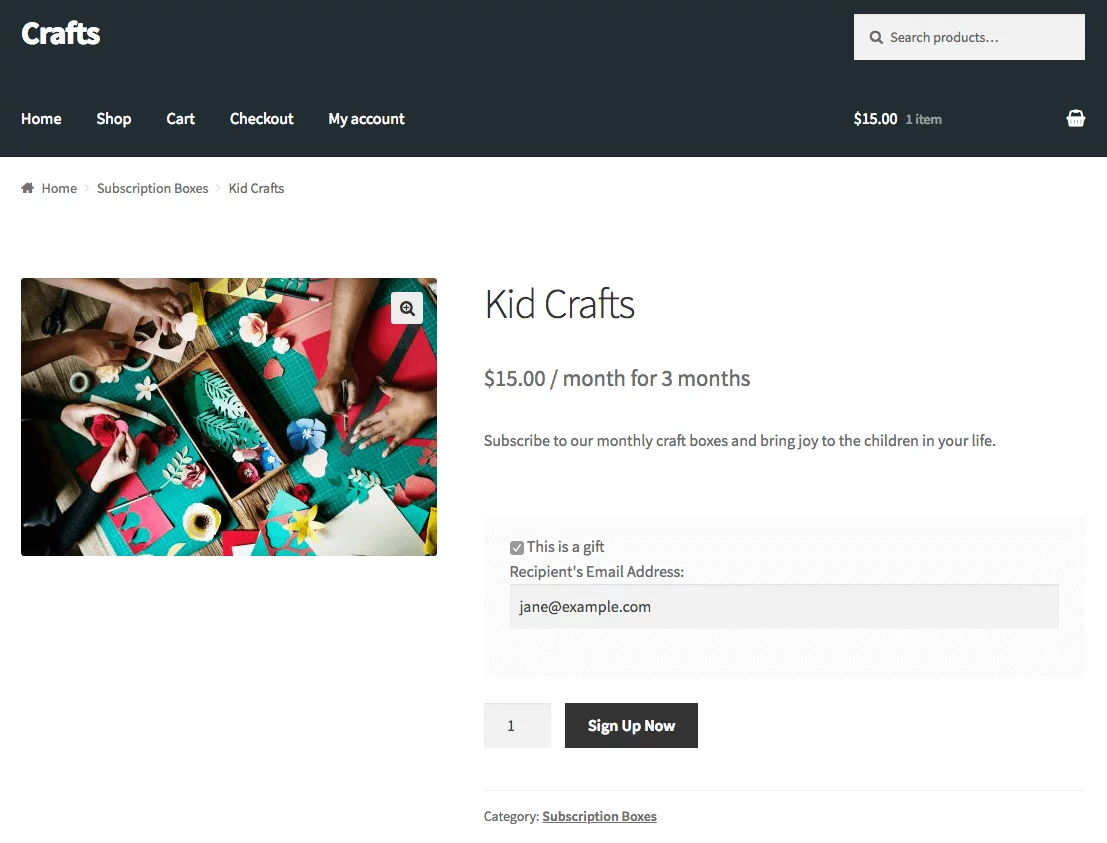 Powerful WooCommerce features
The features that WooCommerce has to offer distinguish it from other technologies in the marketplace. Let's take a closer look at the WooCommerce features to give you a better understanding of what it is.
Content at the core
WooCommerce, built on top of the world's most popular content management system, seamlessly integrates commerce and content. Hence, everything you need is in one place.
Modular
WooCommerce is modular in the sense that you can add features as you go, and because it's designed to work in conjunction with your favorite WordPress plugins, you won't have to change any of the features you already love.
Sell anything
Using WooCommerce, you can sell anything, from physical products to digital downloads, subscription-based services, as well as booking reservations and appointments
Limitless
WooCommerce is an entirely open-source platform. So you can modify and customize your store to make look and feel just the way you want it to. Because you have full control, you can add as many products and users as you want and take as many orders as you want.
Worldwide community
From Norway to South Africa, Canada to India, WooCommerce shops and developers come from all over the world.
More than 400 official extensions
Over 400 WooCommerce official extensions and numerous plugins are available, ranging from payment and shipping to marketing and managing the store's accounting.

Familiar tools
It is possible to personalize your WooCommerce store by using a variety of actions and filters that are right at your fingertips, as well as custom AJAX endpoints or webhooks.
Countless themes
Pick a custom theme that works for you. WooCommerce is designed to work seamlessly with themes that you are already familiar with and enjoy, including WordPress's own default themes and other popular third-party themes like Astra, Divi, Hello, etc.
Built-in blogging
WooCommerce gives you the capability to publish great content and build a strong brand with its in-built blogging feature. WooCommerce enables seamless integration with WordPress, which is the world's most popular content publishing platform.
Products are easier to find thanks to categories, tags, and attributes
Your customers can easily find what they're looking for thanks to WooCommerce's product tags. You can include attributes like size and color to help your customers find the products that are most appropriate for their needs and make well-informed purchasing decisions.
Product ratings and reviews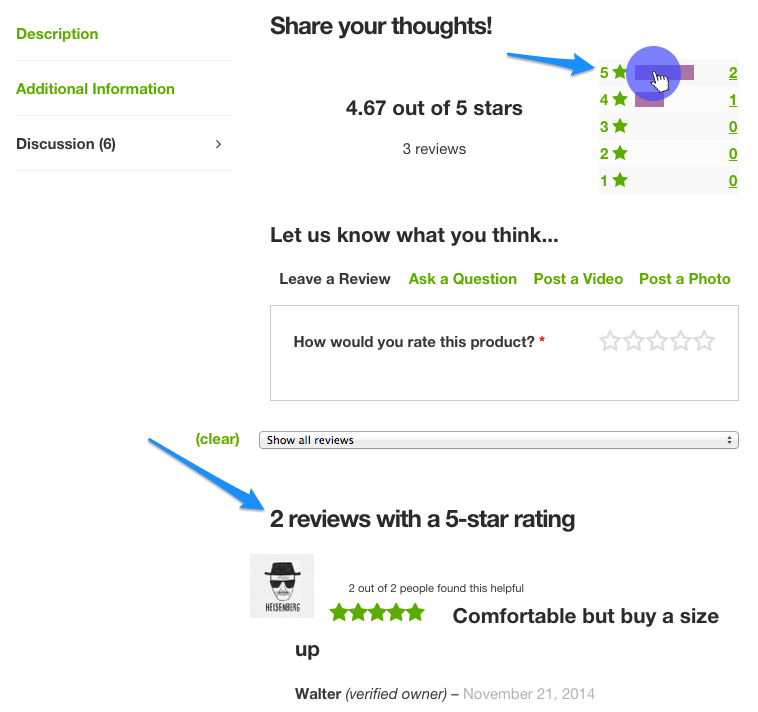 Adding a 'Verified Owner' label and customer reviews to your product pages is easy if you're running your online store on WordPress WooCommerce.
Customize for your location
You can also set the currency, language, and measurement units (inches, centimeters, and the like) on your WooCommerce platform, just the way you like it.
Product sorting and filtering
One of the WooCommerce core features is that it allows your customers to sort products by popularity, ratings, newness, price, or other attributes to find the right fit for them.
Unlimited images and galleries
You can include as many images as you want to showcase your products with the WooCommerce plug-in. Additionally, you can also set featured images to highlight the best picture of your featured products throughout your web store.
Built-in payment processing
The WooCommerce plugin works with payment gateways like Stripe, Google Pay, and PayPal, etc. It allows you to accept credit/debit cards or other online transactions. You can also enable options like Cash on delivery, payments through direct bank transfers or checks.
Shipping options
You can give your customers the option to pick up their order, have it delivered locally, or ship it. Restrict options available based on customer location. You can also set flat rates or product-specific shipping rates, such as additional charges for heavy items. Your customers will see the accurate rates on the checkout page. You can also offer free shipping on your online store for certain products or in certain places. It's up to you totally.
Customer accounts and guest checkout
You can provide the option to let your customers register with their chosen user name and password or even sign in as a guest to make the puchase in your WooCommerce store. Returning customers will see a login reminder, and those who don't want to register can use the guest checkout option.
One-click refunds
WooCommerce works well with refunding issues. Suppose you want to provide pain-free refunds to your customer, you can manage that from your WordPress dashboard.
Inventory management
WooCommerce has a wide range of inventory management features, including tracking stock levels, holding stock after an order is canceled, receiving notifications for low and out-of-stock items, and more.
Order management
With WooCommerce, you can add notes to customers, edit stock manually, manage fulfillment, and mark items as shipped.
WooCommerce features – Email templates
If you use WooCommerce, you can notify customers at key points in the buying process, such as when they've made a purchase or when their order has been completed.
Add shop managers
You can add shop managers giving them team access to manage your orders and view reports. You don't need to make them admin in order to access WooCommerce features.
SEO WooCommerce features
WooCommerce is fully search engine optimizable and one of the best eCommerce platforms for SEO practices.
WooCommerce features – Coupons
You can offer your visitors discount coupons to attract and convert them into buying customers. You can offer a fixed amount discount in your coupon or a percentage off or other deals like free shipping. With WooCommerce you can also offer coupon discounts for the whole purchase or on specific products.
Related products
Showing relevant products is one of the best methods of cross-selling. In your WooCommerce store, you can display related products on product pages, cart pages, or even in order complete page to encourage customers to buy more.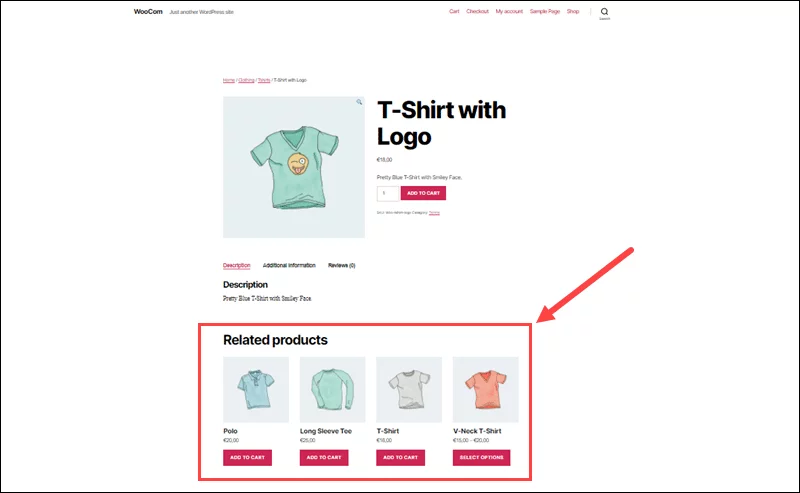 Highlight important products throughout your store
Use WooCommerce widget to showcase your best products on any page you want. You can also display specific tags or categories, recently viewed products, and discounted products anywhere you want in your store.
Reporting – WooCommerce features
WooCommerce offers some customized reporting capabilities which you can generate to view sales, refunds, and coupons over time.
Dashboard WooCommerce features
Your WordPress dashboard can show sales and orders as well as quick status summaries. This way, you can quickly see how well your store is doing.
Why choose WooCommerce for your online store?
1. WooCommerce pricing
Budget is often a primary factor when a new retailer chooses a platform for his eCommerce store. eCommerce platforms range from free to hundreds of dollars per year, but that necessarily doesn't mean that it's a good platform. Thus, the primary reason to use WooCommerce is that it is a completely free eCommerce plugin.
Best enterprise eCommerce apps support WooCommerce. Because it's a free plugin, businesses and entrepreneurs don't have to worry about paying for support or buying proprietary software licenses to get the most out of its features.
However, keep in mind that some third-party payment apps with WooCommerce and other extensions may charge money, but this won't come from WooCommerce itself.
2. WooCommerce is a modular system
We must also appreciate WooCommerce's modular framework in order to fully comprehend it. There are many plugins available for WooCommerce that can enhance its features, just like WordPress plugins does. Since there are thousands of WordPress plugins and themes to choose from, as well as numerous eCommerce-specific extensions developed specifically for WooCommerce, this modularity benefits online retailers twice over.
It's the modular system's ingenuity that attracts a devoted following of developers who are constantly adding new functionality to it. Monolithic applications does not allow for this type of flexibility. When combined with the appropriate plugins, WooCommerce can be the ideal eCommerce platform for any eCommerce business.
Those plugins will aid in the expansion of functionality in areas such as shipping, payments, how products are handled, and other related areas. WooCommerce has its own marketplace where they developed and offer additional extensions to enhance a store.
3. WooCommerce is a WordPress site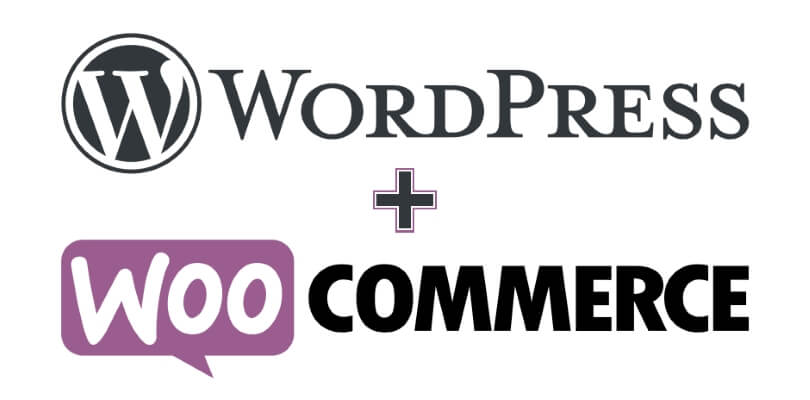 When it comes to WooCommerce, there is often a debate about whether it can be as good as a purpose-built eCommerce application because its parent application restricts WooCommerce's functionality. This is untrue.
In reality, the relationship between the WordPress platform and the WooCommerce plugin is beneficial to WooCommerce as a whole. WordPress has gained enormous popularity for its versatility and functionality. The strong foundation of a WordPress site is why so many businesses choose it. It's fast, secure, and easy to use. The integration of WooCommerce with your existing WordPress themes will be a breeze thanks to their compatibility.
Incorporating the best of WordPress, WooCommerce creates a world-class online shopping experience for shoppers and retailers on the content management system (CMS).
4. You can sell anything on a WooCommerce website
Simply put, WooCommerce is a way to sell anything.
WooCommerce works because of its flexibility. WooCommerce allows you to sell anything you want. This includes physical products like clothing or gadgets, digital products such as eBooks, music, subscription-based tools or products, services, appointments and bookings, and a variety of other items as well. Whether you're selling a single digital product or an entire catalog of products, WooCommerce is the most preferred eCommerce platform just like Windows is our first choice of OS.
5. A vibrant developer community
WooCommerce's Developers are the heart and soul of the platform. Both WooCommerce and WordPress being open-source, retailers are free to amend or add core features, build new extensions, and create custom themes. To find developers capable of doing so is difficult for some of the less popular eCommerce applications. If you do manage to track down a developer, be prepared to pay a hefty sum.
WooCommerce has a large number of dedicated developers and professional managers. You won't have a problem finding someone to help you with any changes you want to make to your WooCommerce store. Furthermore, the widespread use of WooCommerce and the large network of developers who support it contribute to the security of the platform and all of its features.
6. WooCommerce includes powerful analytics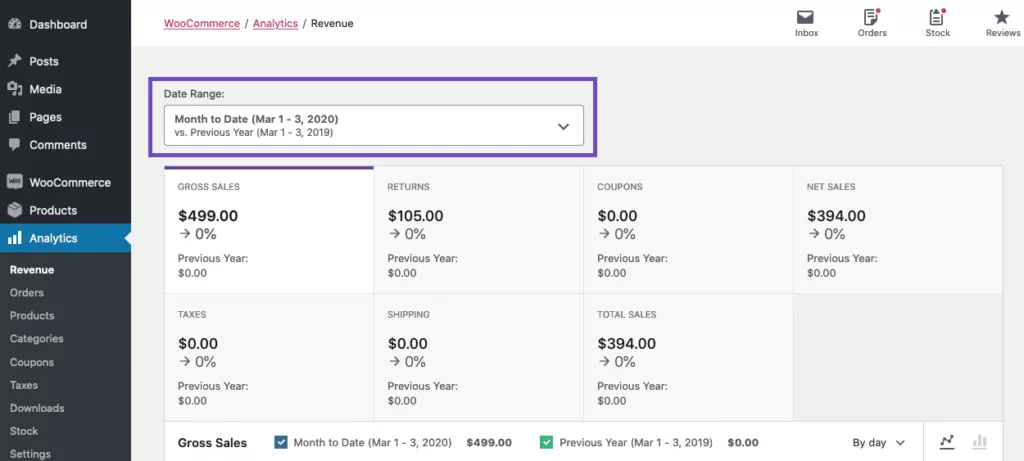 WooCommerce is a robust platform. Additional WooCommerce benefits include built-in analytics, which can help you gain a better understanding of your customers and how they use your store and its products.
WooCommerce comes pre-installed with a comprehensive set of analytics that can be viewed in an easy-to-understand manner. Additionally, WooCommerce can be easily integrated with external analytics services such as Google Analytics using extensions.
7. WooCommerce grows your business
It's critical to consider the long-term viability of your business when selecting an e-commerce platform. The company may be small and have only a limited online presence at this time. Even so, your online store will expand in the future, so you'll want a program that can handle the added complexity of a scalable online store.
The fact that WooCommerce can work with small startups all the way up to well-established enterprises is one of its many advantages. It has the ability to scale from a few products to many thousands, and from a few customers per day to hundreds of shoppers per second. With WooCommerce, you can grow the functionality of your eCommerce store and efficiently manage everything with different eCommerce plugins.
8. A world-class content management system
As would be expected from an eCommerce application built on the world's most CMS WordPress, WooCommerce is a very capable platform when it comes to content management and organization.
Search engine optimization (SEO) and eCommerce marketing would be nothing if not for quality content. WordPress and WooCommerce, when used together, provide a customized solution for content management that includes blogging, product descriptions, email marketing, landing pages, and user reviews. SEO plugins like Yoast, which work with WooCommerce, make it simple to sell your products online.
9. WooCommerce is fast
A fast and responsive eCommerce experience can be provided by WordPress and WooCommerce for online stores, SMB's (Small to medium businesses), or large corporations. This is a crucial feature of WooCommerce.
You can also speed up your online store by combining it with performance-optimized WooCommerce hosting that's specifically designed to optimize performance. Despite the fact that standard web hosting is capable of supporting WooCommerce, it is unable to provide the web server and network environments that are required for a responsive, low-latency eCommerce experience.
10. WooCommerce is made for selling
WooCommerce is solely made for selling products or services. It comes with all the features a new eCommerce business owner would need to start their store.
100+ payment gateways you can choose from to accept payments in your store
A variety of WooCommerce shipping methods, each with its own set of shipping zones and shipping classes to customize.
A user-friendly backend for stock management, refunds, order management, and email management, as well as everything else you need to efficiently manage your eCommerce store.
Thousands of free and premium WooCommerce themes that are fully customizable and mobile-friendly.
High-quality documentation that helps new eCommerce businesses get up and running.
11. Unprecedented flexibility
eCommerce businesses sell a wide variety of products online from physical goods to digital goods to even affiliate/external products. WooCommerce is a great choice for all of these reasons because store owners can customize WooComerce stores to sell any kind of product. you don't even need to be a tech guru to customize it. From the product page to the order confirmation page, you have complete control over the content on your website. You can edit any of those pages yourself. And in that sense, it's a highly flexible platform.
12. In-built payment processing
One of the things that businesses appreciate about WooCommerce is how simple it is to set up payments on the platform, which makes it a popular choice among entrepreneurs. Its built-in payment gateways enable you to accept payments through Stripe, Paypal, credit cards via bank transfer, via check, and even cash on delivery.
13. The SEO advantage
Regardless of how far social media marketing has progressed, one customer channel will always be the first to express its opinion. And that's SEO (search engine optimization). If you're serious about growing an online business, you're going to need a strong SEO strategy. When you use WooCommerce to build your online store, you're already ahead of the game when it comes to SEO. WordPress is one of the best platforms for SEO optimization and WooCommerce runs on WordPress making it SEO friendly as well. So it's no surprise that all of the professional WooCommerce SEO experts are enthusiastic about WordPress and WoocCommerce features.

14. Smooth integration with marketing campaigns and tools
If you have an online store, you'll be indulging in some sort of online marketing with platforms such as Google Analytics, Facebook, mail clients, Google Shopping, etc. WooCommerce allows you to connect your store to any of these third-party platforms or tools., enabling you to carry out a host of marketing campaigns on different platforms with a few clicks. It's also possible to monitor and report all of your marketing efforts.
15. Products sorting & rating
One of the most convenient aspects of online shopping is the ease with which you can sort and filter the products that you're interested in purchasing. WooCommerce enables your customers to sort and filter your products based on their size, rating, popularity, attributes, price, or anything else that is related to your product line. That's not all; you can also display customer reviews and ratings directly on the product pages, with a "verified customer" label.
Getting started with WooCommerce
WooCommerce is a plugin for WordPress. Hence, you must first install and configure WordPress. The following is a step-by-step tutorial for setting up a WooCommerce store.
1. Hosting and domain name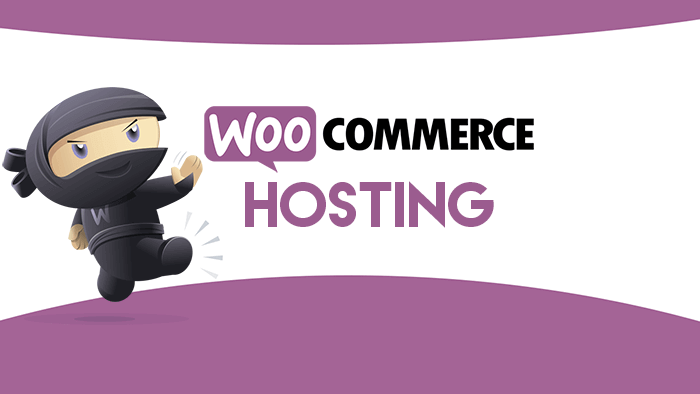 If you want your store to be accessible to the entire world, you'll need to invest in reliable WordPress hosting that will power it. Your domain name is your store's permanent online address, for example, webappick.com
2. Install WordPress
After you have signed up with the best WooCommerce hosting provider, you will need to install WordPress on your web server.
3. Install WooCommerce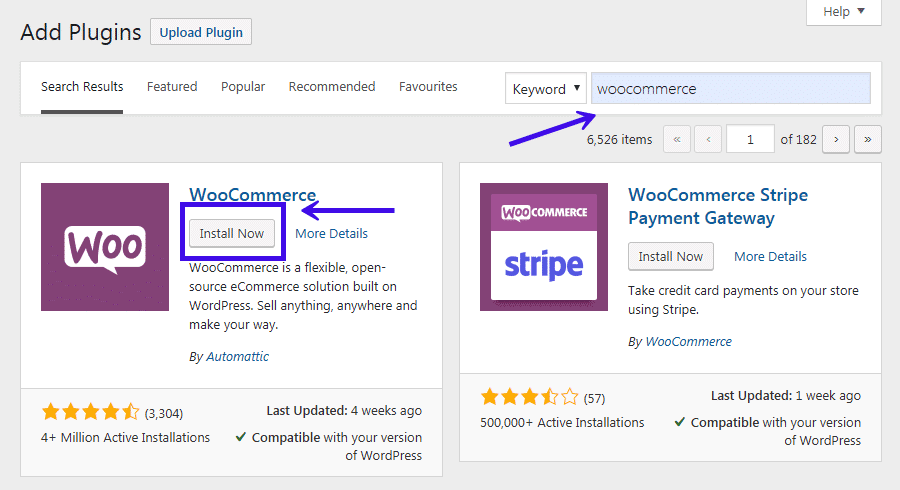 WooCommerce is a free plugin and you can find it in the WordPress plugin directory. Go to your WordPress dashboard and then click on Plugins > Add New, then search for "WooCommerce. " Click 'Install Now' and then click 'Activate' to enable WooCommerce on your site.
4. Install a WooCommerce-compatible WordPress theme
The next step is choosing the best WooCommerce theme compatible with your store.
FAQs
How much does WooCommerce cost per month?

The WooCommerce plugin is free to use. However, you will still be required to pay monthly fees for items such as hosting, domain, SSL, and any additional plugins or add-ons that your store may require.
How much does it cost to build a website with WooCommerce?

This is dependent on the work you put into your site to make it look and function the way you want it to. It is free to use the WooCommerce plugin, but there are additional costs associated with it, such as hosting and security. Third-party WordPress themes can cost you from 0 – 195 USD per year.
How much are WooCommerce premium themes?

You'll have to shell out $60 to get a premium WooCommerce theme.
Is WooCommerce easy to use?

There's a good chance you'll have no trouble using WooCommerce if you're comfortable using WordPress. However, some issues may require more advanced development skills as you integrate all of the plugins into your website.
Is WooCommerce cloud-based?

No, WooCommerce is not cloud-based. It is an open-source tool which means anyone can download it for free for their businesses. It will not be hosted in the cloud, and the company will be responsible for acquiring and maintaining a reliable hosting infrastructure.
Does WooCommerce require coding?

Like WordPress, WooCommerce doesn't require coding. Without writing a single line of code, you can create a fully-functional online store, complete with customizable themes and products. However, in order to build a more customized site with advanced features, you will need to begin modifying the code. You can hire a developer for that.
How many products can WooCommerce handle?

WooCommerce does not have a specific limit on the number of products you can sell. However, many businesses report that WooCommerce slows down when they increase the number of products, traffic, and add-ons they have on their site. This results in poor customer service and lower sales.
What is the difference between WordPress and WooCommerce?

WordPress is a content management system. WooCommerce is a free plugin built and available for WordPress. It allows you to build an online store to sell your products or services.
Is WooCommerce secure?

Even though WooCommerce provides adequate security for online transactions, there may not be enough overall security provided by WooCommerce to keep up with current cybersecurity threats without additional measures
What is WooCommerce SEO-friendly?

WooCommerce is built with SEO-friendly code, but it doesn't come with any built-in SEO features. It is possible to optimize your WooCommerce and WordPress store with plugins like Yoast SEO.
Does WooCommerce offer 24/7 phone, email, and chat support? 

WooCommerce provides email support for any product purchased on WooCommerce.com, as well as support in the WordPress.org forums for the free WooCommerce plugin.
Does WooCommerce take a transaction fee?

No, WooCommerce doesn't take any commission from your sales.
Can I have my own domain name?

You can register any name you like for your WooCommerce store if it is available. WooCommerce is hosted on your chosen web server, so it doesn't restrict you to register any name. 
Does the customer get an area to manage their account in Woocommerce?

Yes! There's a built-in account area for customers to manage their information and see past orders. By default, they can manage their password billing information and see their past orders.
How do customer accounts work in Woocommerce?

Alongside being an eCommerce platform, Woocommerce also adds a login and customer account system. Each customer can have an account and have their information saved to the website for easy ordering in the future. On the backend, you'll be able to track that customer and see what they've ordered and other allied information about them. Woocommerce also allows a guest checkout feature.
Wrapping up
WooCommerce is a fast and robust eCommerce platform with the most free features. Optionally, you can enhance its functionality by installing premium or third-party extensions on your site. In short, WooCommerce is an all-in-one e-commerce platform that is quick, safe, user-friendly, and flexible enough to grow with your business.
You can try WooCommerce yourself to find out why WooCommerce is so popular with retailers around the world. Getting started is easy.
Let us know what you think is the best WooCommerce feature.