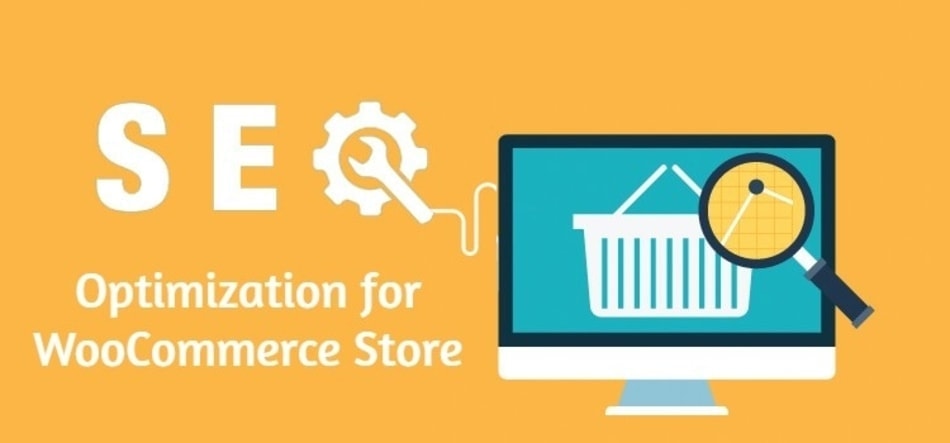 SEO Optimization Tips for Your WooCommerce Store
You know the importance of good rankings by search engines when you are running an eCommerce store. But when it comes to eCommerce, just having an online store will not solve all your problems.
No matter how excellent your content is, and how beautiful your site looks. If your customers or target market doesn't know about your site, your all other activity will be useless.
It's important to stay up to date with all the essential SEO fundamental aspects to ensure that the top ranking of your site remains the same. When you are making any changes, you will have to make it better as compared to the previous one.
Smaller eCommerce stores may not have the resource to hire an SEO specialist. But the fact is they don't need to hire any. WooCommerce makes it more accessible, and you don't have to be an expert. You need to follow some best SEO practices and a few simple mistakes that you can easily avoid.
Some optimization tips that'll be helpful for your WooCommerce store:
Optimize website for speed
It's vital for you to make sure your website loads quickly without delay. The speed of your store can make all the difference. Your potential customers will go to another site if your site loads slowly. Statistics show that, if it doesn't load after 3 seconds then most visitors will leave and try a different website.
As you are running an online store, possibly you have a lot of images on your store, such as product image, header image, etc. The recommendation we always give is to optimize your images. Make sure to optimize and compress images before upload.
There are lots of online tools you can use to measure the speed performance of your site. One of the useful tools is Google Page Insights that gives you an overview of aspects that you need to improve to boost a particular page speed.
Optimize your store for mobile
If your store is not optimized for mobile, you are losing sales. Having a high-ranking SEO site depends on having a mobile-friendly website. More than 50% of all internet traffic is coming from mobile devices. Visitors are going to leave your site if it is not suitable for the mobile device.
Google has switched to mobile-first-indexing in 2018, which means that Google looks at the mobile version to decide how high your site should rank. Even if the setup of your desktop version is impressive but in mobile, it isn't quite responsive, and you have a lot of work to make it.
Google's mobile-friendly test is a great way to test the mobile-friendliness of your site. It'll help you to indicate whether your site is fit to display on mobile devices. The best way is to check your store from a mobile device. If everything is not working as expected, then you'll have to work to fix all the issues to make your store mobile friendly.
Choose the right keywords
Make sure to use the right keywords if you want to rank in Google. Optimizing for too generic keywords is one of the biggest mistakes. You are supposed to know the keyword importance already. You can never underestimate the importance of SEO keywords.
You'll have a higher chance of ranking for your keywords when your keywords are more specific and more extended. If you are running an online store for t-shirts and you want to list for 'buy t-shirts,' you are aiming high. You should come up with more specific keywords than that, or else you'll have to compete with all t-shirt companies all over the world.
There are lots of SEO tools available. You can use any of them you like. I recommend Google Keyword Tools. It's free, simple and you'll get a decent overview. The tool will show you detail about keywords that you want to target. Don't choose keywords that nobody is searching. You can also search in Google to check it.
Create call-to-action(CTA)
It's important to keep visitors on your site once they visit your site. You don't want your visitor to bounce back immediately once they have read something on your site. That's the reason you should encourage your visitors to click through your site, and the best way is to create a CTA.
CTA is a button that offers an action to your visitor, such as a 'sign up' button' for the newsletter or a 'buy now' button on a product page. Call to action is vital when it comes to optimizing your online store for SEO. CTA helps to confirm the purchase and drive leads into profitable customers.
It's a great selling tactic and needs to be optimized to rank your site highly. Make it visible and the goal of the page is clear so that it attracts more visitor to click. Make sure every page has one CTA. Don't lose the focus of the page by adding multiple buttons.
On the WooCommerce platform, you need to consider a lot of things when it comes to optimizing your site. Giving your customers the best experience in every aspect should be your primary goal.
WordPress WooCommerce community has lots of useful SEO plugins to ensure search engine optimization. We have figured out the 8 best SEO plugins for WooCommerce which can improve your store's overall SEO practice.