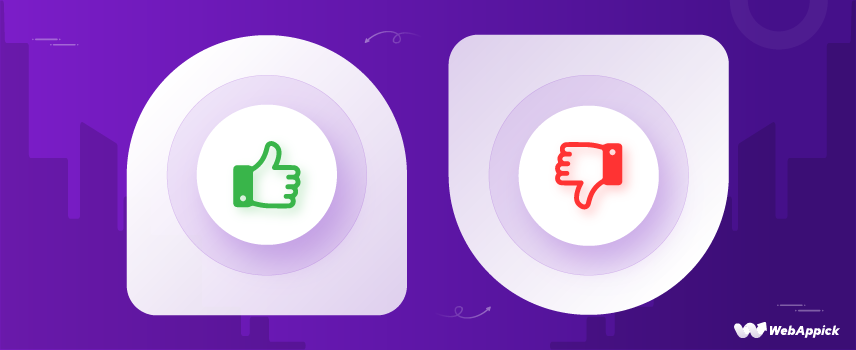 WooCommerce: A Closer Look at the Pros and Cons for Online Businesses
Gone are the days of clunky online stores; say hello to WooCommerce! The e-commerce platform is taking the world by storm; so it's time to level up your online sales game and let WooCommerce work its magic.
The e-commerce platform has revolutionized how businesses sell their products and services online. With its user-friendly interface and customizable features, WooCommerce has made it easy for anyone to create a professional-looking online store.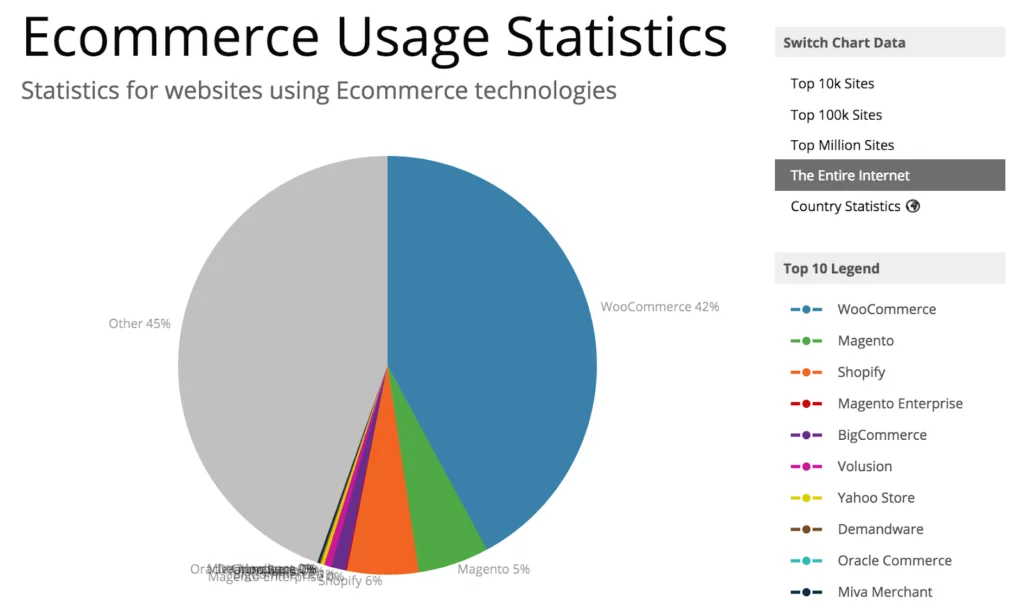 According to recent statistics, WooCommerce now powers over 5 million active e-commerce sites, making it the most popular e-commerce platform in the world. In 2022, the experts projected that WooCommerce would account for over 23% of the global e-commerce market share, with an estimated $10 billion in sales.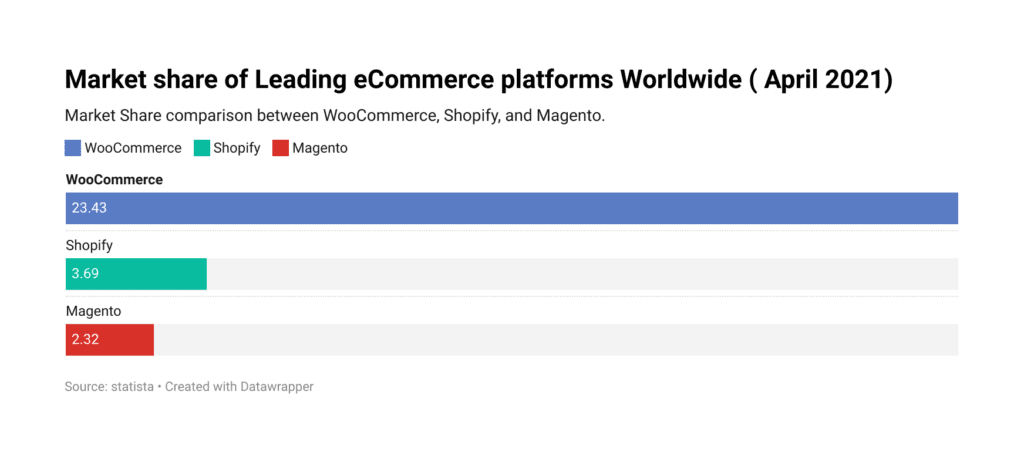 But WooCommerce is more than just a platform for small businesses. It has also been adopted by larger companies, such as Allbirds and the New York Post, as a cost-effective and customizable solution for their online sales needs.
The open-source platform allows developers to access the code and customize their store. This has led to a thriving community of developers and users sharing tips, tricks, and tutorials on optimizing their stores.

In simple words, WooCommerce is a powerful and flexible e-commerce platform that has democratized online sales, making it accessible to businesses of all sizes and industries. With its continued growth and innovation, it is set to become an even more integral part of the e-commerce landscape in 2023 and beyond.
By the way, there're some disadvantages to using WooCommerce as well.
In this article, we're going to talk about WooCommerce's advantages and disadvantages when it comes to making an e-commerce website.
What is WooCommerce?
WooCommerce is the epitome of e-commerce excellence. This free, open-source platform, built on the sturdy foundation of WordPress, empowers small and medium-sized businesses to establish a polished online storefront with unprecedented ease.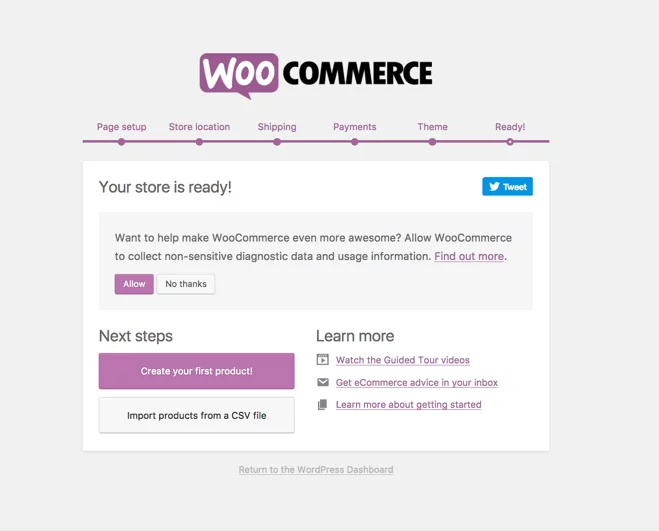 One of the WooCommerce advantages for small businesses is its ability to seamlessly integrate with an array of plugins and extensions, allowing store owners to augment their online store with a wide range of functionalities such as payment gateways, shipping options, and even subscriptions and memberships. This adaptability and scalability have made it the perfect solution for businesses of all sizes.
Moreover, WooCommerce comes with robust community support; there are ample tutorials, guides, and resources available online to guide you through the setup and running of your online store. It also offers a plethora of integrations with other tools and apps, such as social media, accounting, and marketing software, serving as a one-stop destination for managing all aspects of your business.
WooCommerce the Right Choice For Your Shop?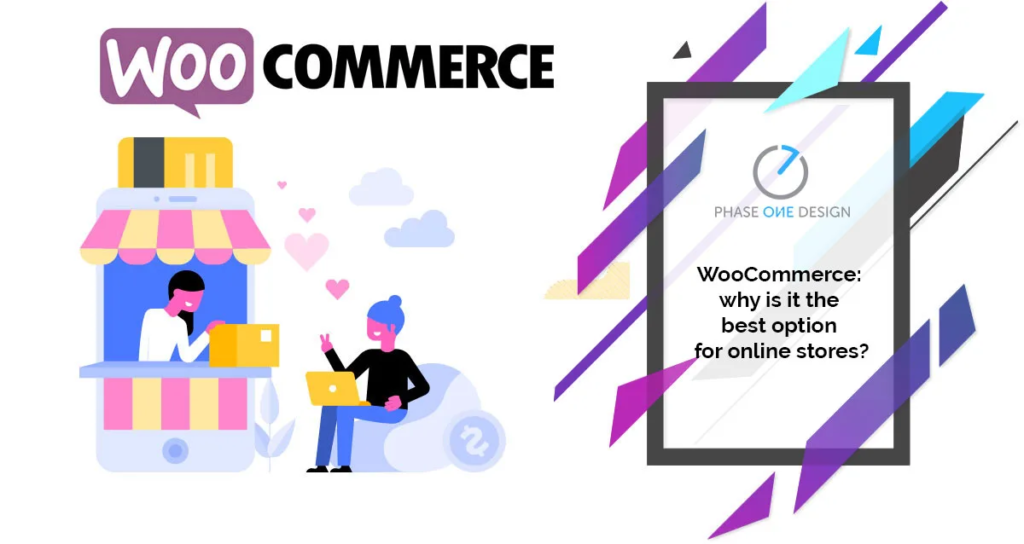 If you are looking for a cost-effective solution and want complete control of your online store, then WooCommerce is the best platform. WordPress launched WooCommerce in 2011, and in this digital era, it's thriving among other eCommerce platforms. The platform is the perfect solution for acquiring many features and hassle-free installation of online stores.
To understand it in a better light, let's walk through the reasons that will justify the hype of this eCommerce landscape in the market for various industries.
It's worth looking at WooCommerce if you're in the market for an e-commerce platform since it currently powers over 30% of all online retailers. This post will provide all the information you need about WooCommerce if you are looking for an e-commerce platform.
The Cost of Using WooCommerce
According to a recent study by the Small Business Administration, nearly 42% of businesses in the United States rely on e-commerce platforms, such as WooCommerce, to sell their products and services. Unfortunately, while these platforms may seem like a cost-effective solution for small businesses, the cost of using WooCommerce can be high, including hosting, security, plugin costs, and more.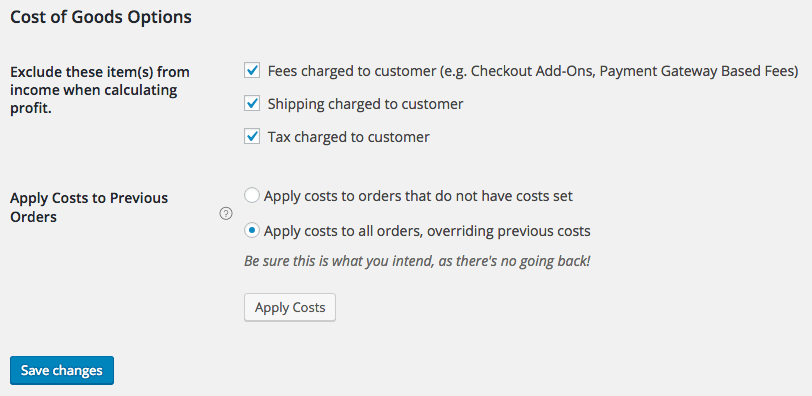 On average, small businesses using WooCommerce can expect to pay between $300 and $400 per year on plugin and theme costs alone. Additionally, the cost of hosting can range from $100 to $500 per year, depending on the size and traffic of the website.
Furthermore, the cost of maintaining and securing a WooCommerce site can also be substantial. According to a recent study, 43% of all cyber-attacks target small businesses, and the average cost of a cyber-attack on a small business is over $200,000.
Business owners should consider the estimated expenses and weigh them against their potential revenue before deciding whether to use the platform.
Simplifying the Complexities of E-Commerce
The platform's intuitive navigation and straightforward settings make it easy for users to add products, manage inventory, process payments, and handle shipping and taxes. Additionally, WooCommerce's vast library of plugins and themes allows users to customize the look and functionality of their store to suit their unique needs.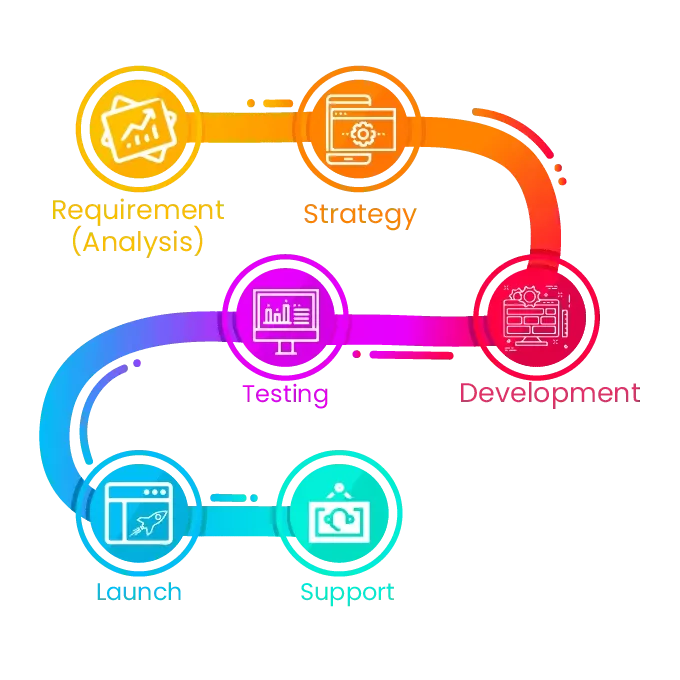 WooCommerce's user-friendly interface, customization options, and community support make it an ideal choice for small business owners looking to establish an online presence without the need for expensive web developers or IT staff.
World of Payment Possibilities in WooCommerce
As an e-commerce platform, the payment options available on WooCommerce can make or break the success of your online store. You can open your store to a global customer base with suitable payment options and increase sales. The wrong payment options, however, can limit your reach and lead to lost sales.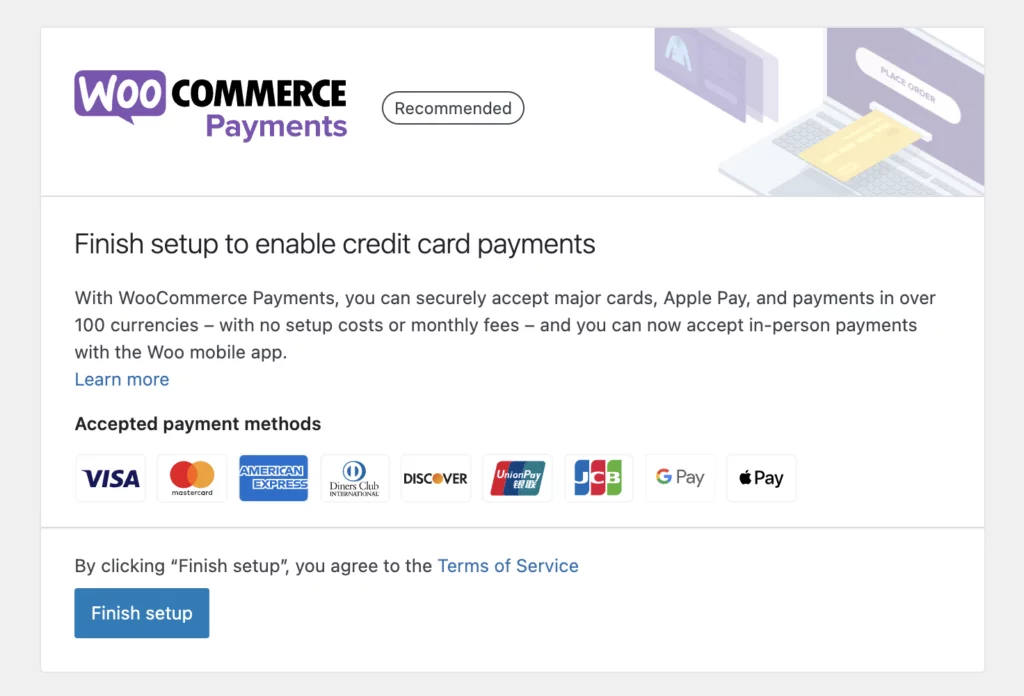 WooCommerce offers a variety of payment options for your store, including credit card payments, PayPal, bank transfers, and more. Additionally, you can add other payment methods through third-party plugins such as Stripe, Square, and Amazon Pay.
One of the key benefits of using WooCommerce is the ability to customize your payment options best to fit the needs of your business and customers. For example, you can offer a variety of local payment methods for customers in different countries or set up recurring payments for subscription-based services.
The Power of WooCommerce Add-ons and Integrations
WooCommerce offers a vast array of add-ons and integrations that can help businesses streamline their operations, increase sales, and improve customer satisfaction.

From payment gateways and shipping methods to inventory management and customer relationship management, the possibilities are endless with WooCommerce add-ons and integrations. By choosing the right combination of add-ons and integrations, small businesses can take their online store to the next level, allowing them to focus on growing their business instead of getting bogged down with operational tasks.
According to a recent study, businesses that use WooCommerce add-ons and integrations see an average increase in sales of 15-20%. Additionally, companies that utilize inventory management add-ons report a 50% reduction in stockouts and a 20% reduction in overall inventory costs.
These tools can help small businesses streamline operations, increase sales, and improve customer satisfaction.
The Rise of Dropshipping
Dropshipping has emerged as a popular way for entrepreneurs to start an e-commerce business with minimal upfront investment. With the rise of platforms like WooCommerce, it's easier than ever to set up an online store and start dropshipping products to customers. However, as the dropshipping industry grows, entrepreneurs must navigate a complex landscape of opportunities and challenges.
One of the benefits of using WooCommerce for dropshipping is the ability to scale your business quickly. You can add new products and suppliers to your store without needing physical inventory or warehouse space. Additionally, WooCommerce provides a wide range of plugins and themes to customize your online store's look and functionality.
However, dropshipping also comes with its own challenges, such as managing inventory and shipping and dealing with returns and customer complaints. Additionally, with the increased competition in the e-commerce space, it can take time to differentiate your business and stand out from the crowd.
Dropshipping with WooCommerce can be an excellent way for entrepreneurs to start an e-commerce business with minimal upfront investment. But first, it's essential to understand the opportunities and challenges that come with this business model and take the necessary steps to manage them effectively.
The Advantages of Using WooCommerce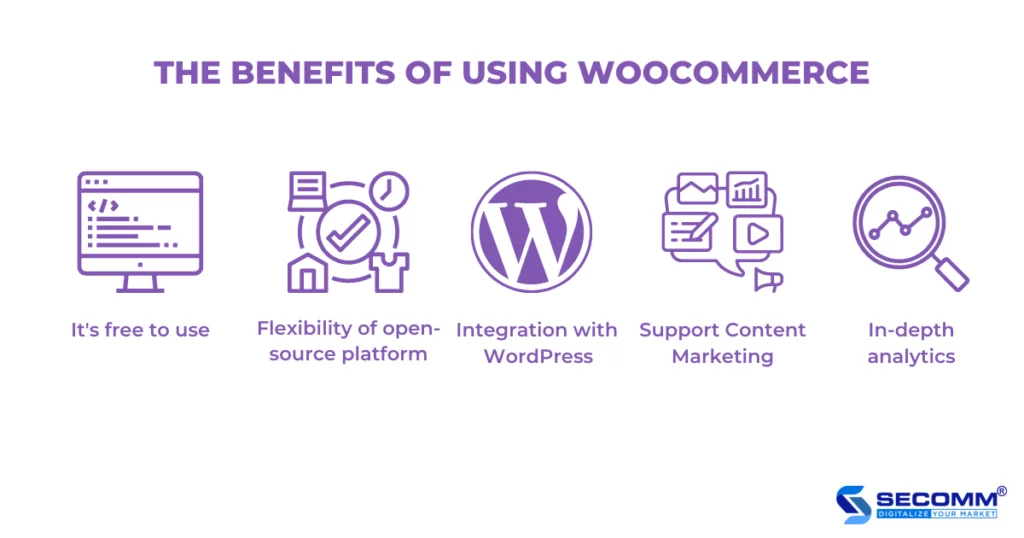 The source code is freely available.
WooCommerce is a free, open-source plugin skillfully built on the back of the widely-used content management system WordPress. WooCommerce benefits give you complete control over your store's appearance, functionality, and more. It's flexible enough to meet the one-of-a-kind requirements of every company, and it won't cost you anything more to do so.
Product Promotion to Any Channel
If you have a WooCommerce store, you don't necessarily have to restrict your business within that. You can easily promote your WooCommerce products to any marketplace by creating a product feed with plugins like CTX Feed – WooCommerce Product Feed Manager. 
There are hundreds of price comparison platforms and marketing channels where you can upload your products effortlessly and get traffic to your WooCommerce website and grow more revenue.
Learn more about the WooCommerce feed generator plugin here.
Realize Any Intended Functioning
Thanks to WooCommerce's large and active developer community. You can choose from a wide variety of extensions to meet the specific requirements of your online shop. So it doesn't matter whether you're looking for a premade plugin or a custom-built one; WooCommerce offers a reasonable option.
Fast and Easy Layout Choices
WooCommerce's adaptability makes it possible to use it in tandem with almost any WordPress theme, allowing you to choose a layout ideal for your brand. In addition, installing WooCommerce in WordPress is simple, so you can start selling your items or services immediately, even if you don't have a fully developed website.
Simple to Use for Non-Tech Folks
WooCommerce's streamlined administration is made possible by WordPress's user-friendly framework. As a result, business owners without a technological background will have little trouble navigating its back end, which is reminiscent of WordPress's admin interface. Also, many resources, including videos and tutorials, are accessible online to help you out if you get stuck.
Promote and Market All Products
WooCommerce is not limited to selling just one kind of product; you may use it to sell both physical and digital items. Furthermore, with the aid of expert WooCommerce developers, you can create a magnificent website to offer subscription-based items, manage online reservations and appointments, and more.
The ability to Integrate
WooCommerce's adaptability even extends to the ease with which it can combine with other platforms. For example, it integrates easily with CRM (Customer Relationship Management) systems, order management software, and third-party shipping services, among other tools, to boost your online store's productivity and adaptability.
SEO-Friendly
If you run WooCommerce on the WordPress platform, you may reap the search engine optimization advantages that come along with it. While SEO is essential, WordPress/WooCommerce makes it far simpler than any other eCommerce platform.
Analytical Muscle
Using no additional work on your part, you can get critical insights into your online shop with WooCommerce's in-built analytics. Statistics on sales by date, average order value, purchases by particular customers, and more will be at your fingertips. And if you hire a WordPress website development company, adding additional third-party analytics systems to get even more data is a breeze.
Concerning Security
A customer's sense of safety when purchasing is critical. The WooCommerce team works closely with industry-leading security specialists to patch any discovered flaws in the codebase and push out updates regularly, further bolstering WooCommerce's security.
Profits from Content Marketing
Any eCommerce firm may benefit greatly from content marketing, creating and disseminating useful information for a specific audience. WooCommerce, built on top of a blogging CMS, makes adding new products and pages to your online store easy.
Best Support from the Community
The WordPress community boasts many developers, providing a wealth of support for WooCommerce. As it was designed specifically for WordPress, it can benefit the community in addressing any issues that may arise. You can find solutions to inquiries on developers' community forums, where thousands of developers are eager to assist in your endeavors.
The Disadvantages of Using WooCommerce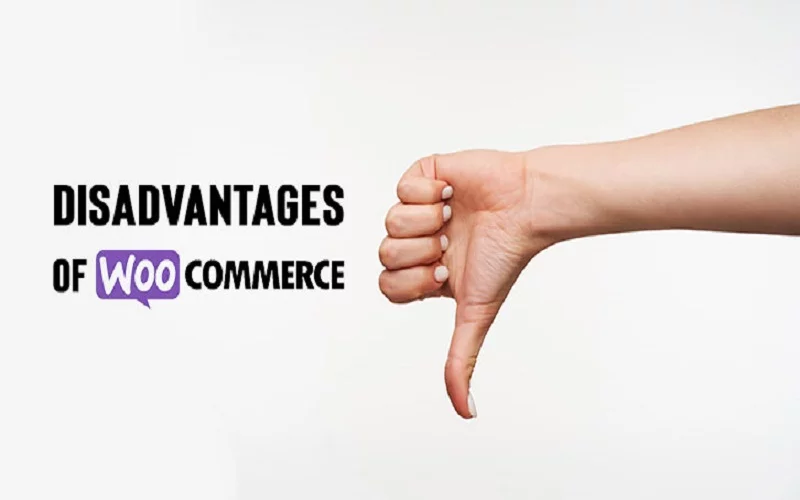 Online commerce has seen a tremendous rise in popularity, with predictions of 267 million digital buyers by the end of this year, as per recent research by Oberlo. This presents a wealth of revenue opportunities for e-commerce proprietors. However, not all e-commerce platforms are of equal standing. WooCommerce offers many benefits, yet it is crucial to be mindful of its potential drawbacks before deciding to use it.
To establish if WooCommerce aligns with your online store's needs, evaluate the following seven prevalent disadvantages:
Need to Be a WordPress User
It is a presumption that all e-commerce endeavors necessitate using WordPress to support their online stores. WooCommerce may not be suitable for those who want to use something other than WordPress. The plugin is specifically designed to work with WordPress and is not compatible with non-WordPress sites.
Included Hidden Expenses
WooCommerce, being gratuitous, may offer a different breadth of features than other platforms. It may need to improve vital SEO tools on other platforms as a standalone plugin. Additional plugins may need to be acquired to maintain competitiveness with other stores.
It is crucial to be aware that while there are no initial expenses associated with using WooCommerce, the incorporation of extensions, inventory management tools, and other business utilities can significantly improve the efficiency of your workflow and ultimately save you time and effort. Therefore, these "hidden" costs should be factored into your budget and considered accordingly.
Using Plugins May Prove Challenging
WooCommerce seamlessly integrates with over 1,000 plugins; however, as they are separate software modules, they require additional memory, processing power, and internet bandwidth.
Those needing experience may be inclined to overload their websites with plugins and extensions, resulting in a decline in website performance due to the strain on memory resources. Therefore, it is advisable to incorporate CSS, jQuery, or HTML to preserve a lightweight and responsive website.
Limitations Stem in the United States
WooCommerce, crafted in the United States, may be tailored to something other than the needs of different markets. For example, sellers in Germany may have a different experience when using WooCommerce as compared to their American counterparts.
No Tax or Legal Regulations
WooCommerce lacks legal documentation, such as terms and conditions, data protection, declaration, or revocations, which could lead to potential legal or tax-related issues (depending on one's location) for individuals outside the United States.
Poor Updating Policies
WooCommerce's update policy, though not robust enough, can cause difficulties in its use. However, the dependency on other plugins and themes can make it easier to initiate updates after first considering the compatibility of other elements on the website.
It is better to conduct a closed-environment test before updating to avoid disruptions to necessary website functionality. However, this can make WooCommerce fall short of the premium service offered by competitors such as Shopify.
Lower Market Share
The digital landscape is teeming with many website hosting platforms. Although many website hosting platforms are available in the digital market, WooCommerce is less popular than others, such as Shopify, Amazon, and Alibaba. This is because WooCommerce's compatibility with WordPress is less strong than these other platforms.
Pros and Cons of WooCommerce
| | |
| --- | --- |
| Pros | Cons |
| Flexibility: Can be used to sell a wide variety of products and be customized to suit your specific needs. | Limited scalability: Best suited for small to medium-sized businesses. |
| Affordability: Open-source and free to use, with lower hosting and maintenance costs than other e-commerce platforms | Limited customization options: Some businesses may need more advanced features and functionality unavailable on the platform. |
| Large community: It has a large community of users and developers who can help you with any issues you may encounter | Limited customer support: As it is open-source, the company doesn't provide customer support. |
| Wide range of plugins and themes: It has a wide range of plugins and themes available to add new features and functionality to your shop | Security risks: It shares the same security risks as the WordPress platform; businesses need to take extra steps to secure the website. |
| Popularity and wide adoption: Widely used by millions of websites and has a significant market share among e-commerce platforms. | Additional costs: You may need to pay for other plugins, themes, and customization work. |
| Easy to use and customize: User-friendly interface and customizable options | |
| Compatible with WordPress: Being built on top of WordPress makes it easy to manage the website and e-commerce platform together. | |
Final Thoughts
Clearly, WooCommerce has a lot to offer. Instead of basing your decision on its popularity alone, consider how its characteristics may benefit your company. Given its adaptability, we rank it among the top eCommerce systems. It's not your responsibility to oversee the site's administration.
Contact a reputable development firm that has the expertise to set your site up to run itself. Everything to do with technology is under their control. This means you can constantly monitor the site for vulnerabilities. As a result, your site speed will increase dramatically, and the best part, it will optimize WordPress. Get in touch with a trustworthy Magento development company if you want to launch your site.
FAQ:
Why is WooCommerce the best eCommerce platform?

WooCommerce is known as the best eCommerce platform because it is a free, open-source plugin for the WordPress content management system. It is highly customizable and easily integrated with various other plugins and tools. Additionally, it has a large user community, which can provide support and resources for users.
Can WooCommerce handle high traffic?

WooCommerce can handle high traffic, but it may require additional server resources and optimization depending on the site's specific needs. A WooCommerce website's performance and scalability can be improved by caching plugins, optimizing images, and using a content delivery network.
WooCommerce suitable for large businesses?

WooCommerce can be a good choice for large businesses, but there may be better fits for some companies. It is best suited for businesses that need a high degree of customization and flexibility and are comfortable with the WordPress content management system. However, there may be better options for businesses that need more robust features and scalability.