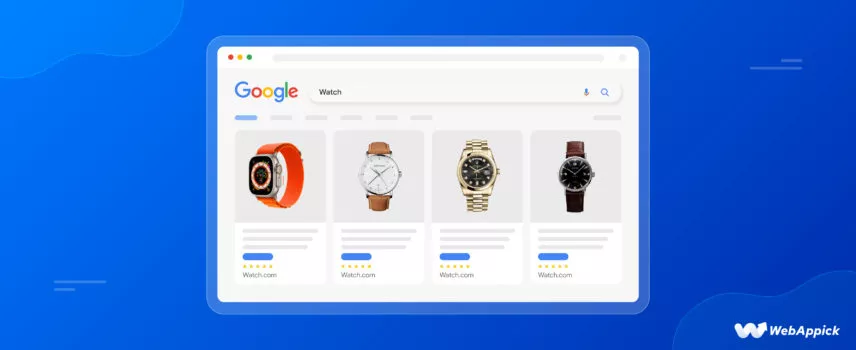 Google Shopping Free Listings: A Step-by-Step Guide for WooCommerce Retailers
Search engine optimization (SEO) is incredibly important for any business online, let alone eCommerce businesses. SEO can increase visibility and traffic, grow brand awareness, build trust and credibility through higher ranking, and, of course, gain a competitive advantage.
Most importantly, SEO is cost-effective and can earn you long-term results. However, you must be in the know and implement all the SEO tactics to get the optimum results.
For eCommerce stores, SEO is even more important to turn a startup into a reputed brand. And there's one platform that can boost your traffic and reputation manifold when combined with well-optimized SEO.
The platform in question is the search engine behemoth Google's price comparison engine, Google Shopping. But to label it merely a price comparison engine would be an understatement.
It sure does more than compare products. Listing your eCommerce/WooCommerce products on this platform will display your products across the vast expanse of Google networks and partnered sites.
And the cherry on the top is it doesn't cost you a penny. Google Shopping free listings are free forever!
In addition, you can also run paid promotions for your free listings to grow your reach and sales quickly. We must mention that Google Shopping product ads are currently the most effective eCommerce advertisement method.
Nevertheless, if you know your way around, you can grow your organic traffic significantly with even the free listings.
How?
That is our topic of discussion in this article. We will explain what Google Shopping is and how it works and walk you through the steps to list products for free on Google Shopping.
We will also show you how to use the Best WooCommerce Google Shopping Product Feed Plugin, known as CTX Feed, to list your products effortlessly.
Without further ado, let's get started.

What are Google Shopping free listings?
Google Shopping is a search engine for discovering specifically eCommerce or physical products. This type of search engine is called a price comparison search engine.
People can search for products they want to buy on these sites, and it returns results of relevant products from different retailers.
How does a price comparison website find a retailer with similar products to the search term? Does it find them searching the web?
It doesn't. Retailers have to upload and list their products for the comparison engine to show them on relevant searches.
Unlike any other comparison engine, Google Shopping allows retailers like you to add your WooCommerce products on the platform completely free of charge. These entries are known as Google Shopping free listings.
Google Shopping is more advanced and unique in many ways compared to other price comparison engines. In addition to a free listing on Google Shopping, you can also directly take payments on Google Shopping through the Buy Now experience, and that's also absolutely free.
The greatest thing about Google Shopping is when you list your products here, you not only create the opportunity to display your products on the Google Shopping website, but your products can also show up on Google Search Engine Result Pages (SERP), YouTube, Gmail, Google Lens, Google Maps, Google Images and across millions of Google partner sites.
This means you can reach millions, if not billions, of potential customers through free Google Shopping listings.
Google Shopping Statistics
Let's find out how Google Shopping can impact the growth of your eCommerce business.
81% of today's consumers conduct online research before making purchase decisions.
Approximately 49% of shoppers turn to Google for pre-purchase research.
Google Shopping leads the way, accounting for 36% of all product searches and recording 1.2 billion monthly searches.
Google Shopping ads are the preferred choice for online retailers and are 30% more effective than standard text ads.
These ads secure a remarkable 85% of all clicks on Google's advertising platforms.
eCommerce businesses spend 76% of their total advertisement spending on Google Shopping.
Google Shopping ads result in conversion rates ranging from 1.91% to an impressive 9% after potential customers view a product's details.
How does Google display your Google Shopping free listings – Explained with a practical example
Let's check out how free listing Google shopping works or how Google displays your products with an example. As you know by now, Google Shopping is integrated with Google's main domain – Google.com; let's start from there.
Google Shopping free listings on SERP
Let's say a shopper is looking for a 'brown jacket.' As we all do, he'll start his search from Google. Here's how the new Google Search Engine Result page (SERP) will display the results.
Google has just recently introduced some Google Shopping features in the SERP pages. For example, the filter panel on the left is a newly introduced Google Shopping feature, which previously only existed on the Google Shopping platform.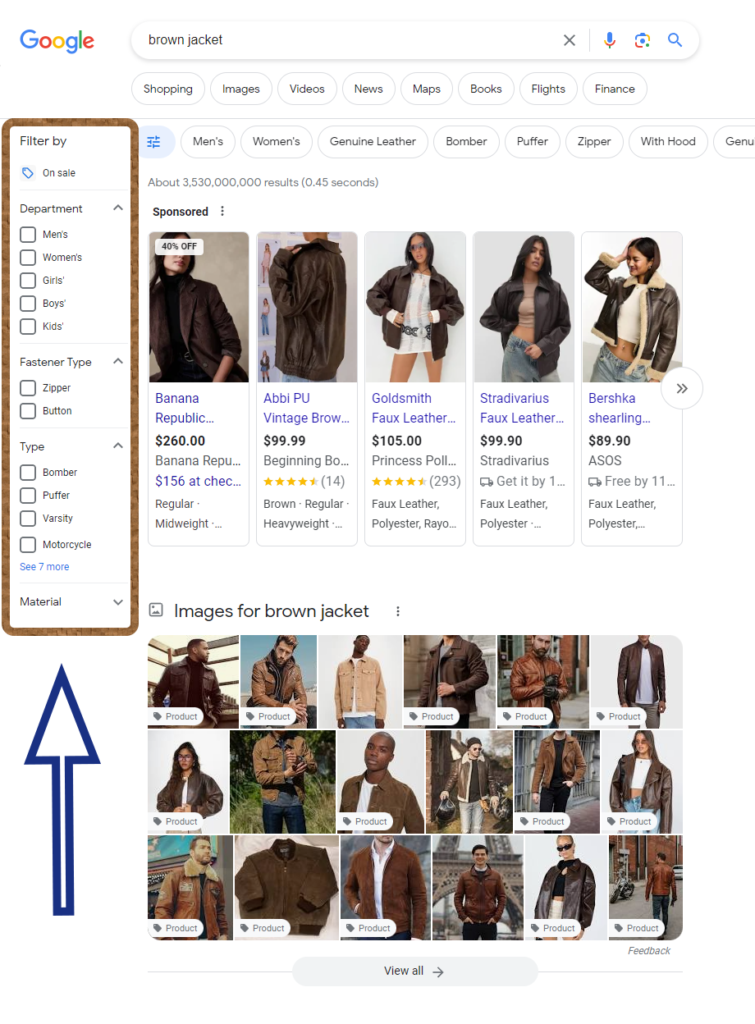 From the filters, the shopper can narrow down their search to find the specific products they want to buy. The more data you provide for your Google Shopping free listings, the easier it will be for people to find your products.
Google Shopping free listings on the platform
You might have noticed the following Shopping tab when you search for any product.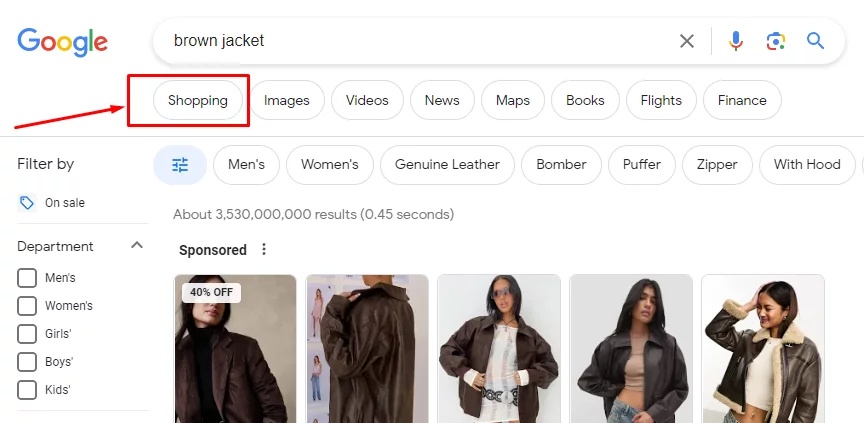 This is the link to the official Google Shopping platform. Clicking this tab will take you to the Google Shopping result page for this particular search.
You can also start a fresh search from the platform. Let's check out how Google Shopping displays the results for "brown jackets."
You can click on any entry, and it will display some important details about the product, including the product gallery. Shoppers can click the title to go to your product pages and finish the purchase.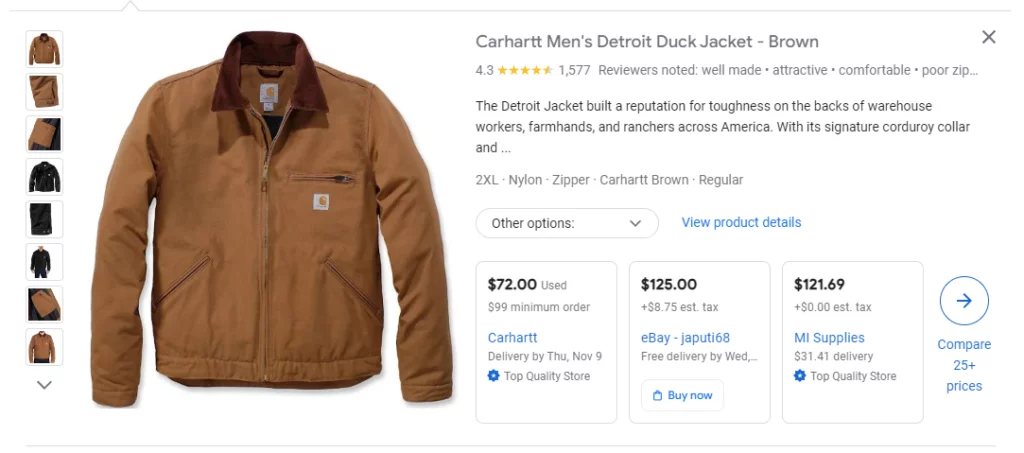 Google Shopping also has dedicated product detail pages for the products. What the product detail page will display will depend on the data you provide to the platform.
Here's an example –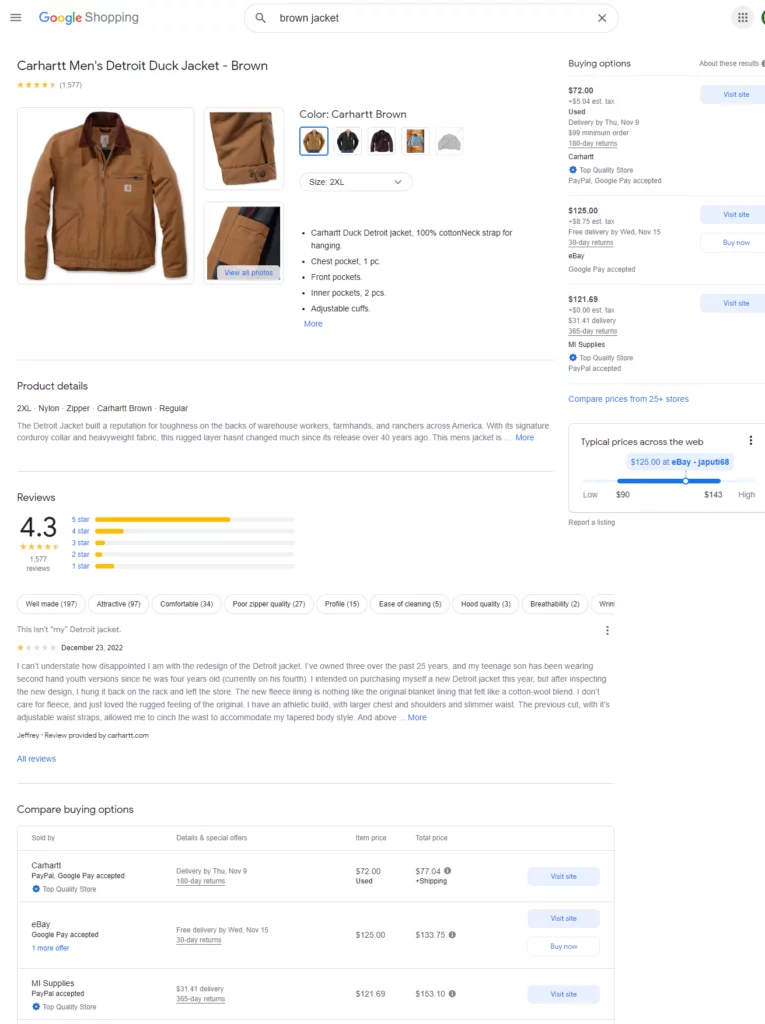 Google Shopping free listings on Images
Let's return to the SERP page and scroll down to the Images for Brown Jacket section. You will see some product images are tagged and labeled. These are Google Shopping free listings.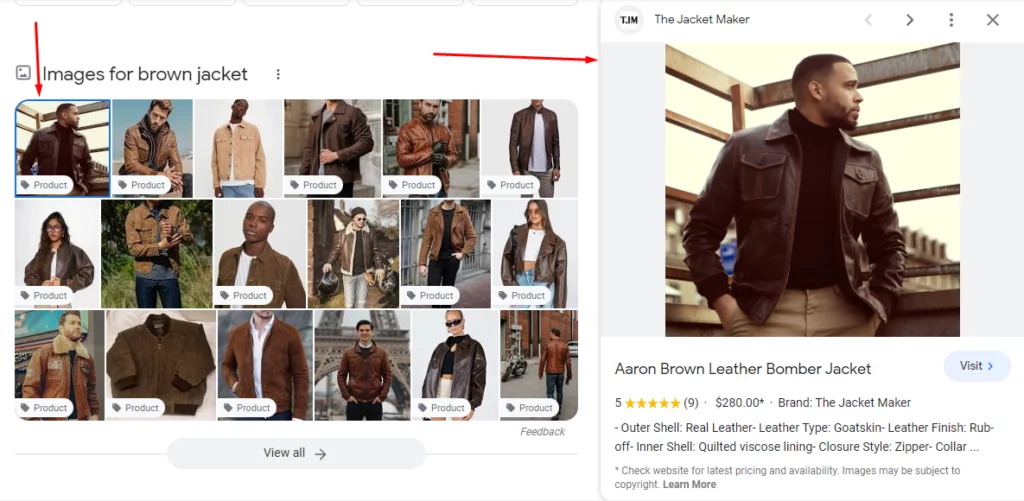 Clicking on it will open the knowledge panel. It will display some important details such as product price and ratings.
If the shopper clicks on the Visit button, it will take them directly to that product's detail page to complete the purchase.
Google Shopping free listings on Rich results
We are sure you have noticed Google search results that have the traditional title and meta description and, along with them, include content like ratings, price, shipping information, etc. These are called Rich results on SERP.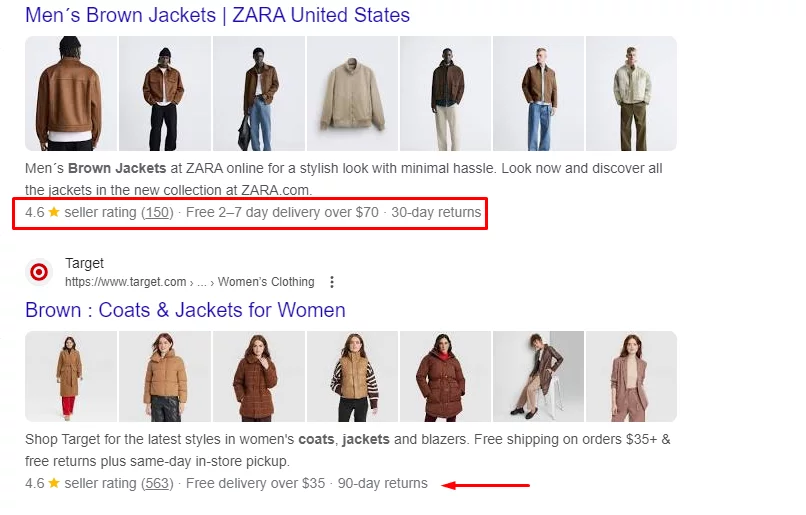 If you provide a well-optimized product feed to Google Shopping, your products will also have the chance to be displayed on SERP as rich results.
Google Shopping free listings on Popular products
Google SERP for desktop doesn't show the Popular products section anymore, but the mobile version does.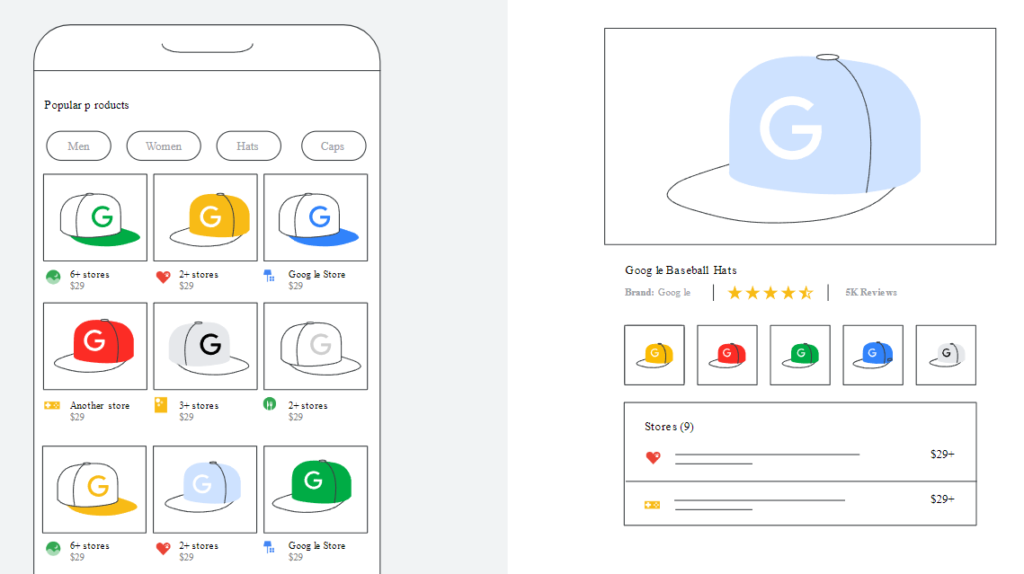 However, the desktop version still displays some products under an unnamed section. It's similar to the old popular product section.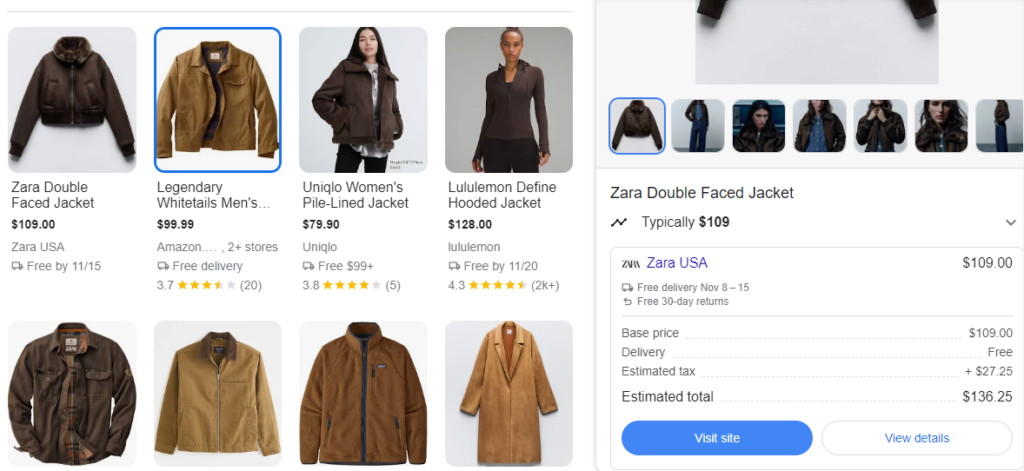 Clicking on any entry will open the knowledge panel on the right. It displays important product details, as we have seen earlier.
By the way, the View Details button will open a product detail tab within the knowledge panel to display more information about the product. Again, it will depend on how much information you provide to Google Shopping for the platform to display your products on the listings.
Google Shopping free listing on Google Lens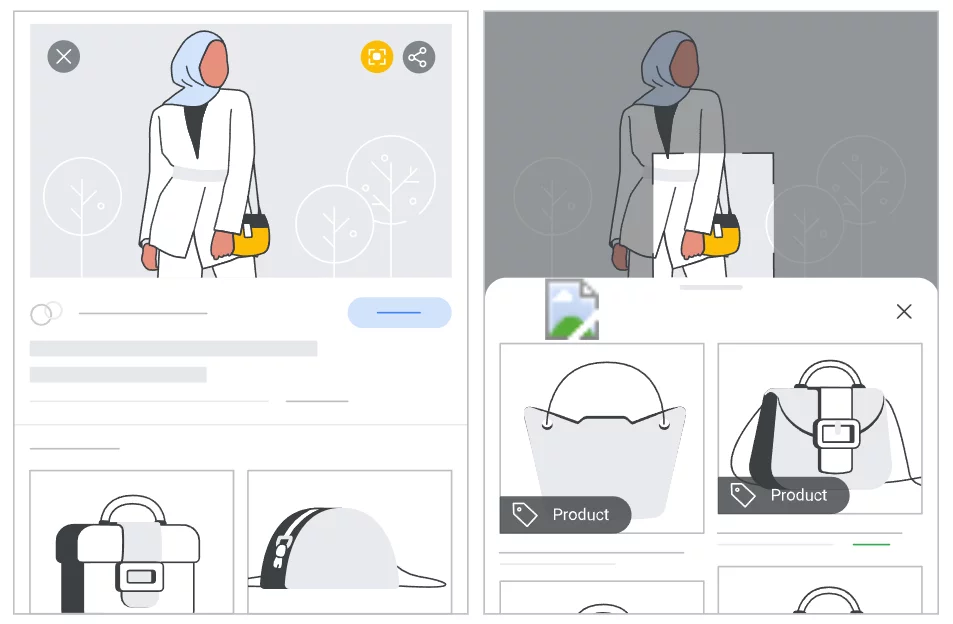 Google Lens has a feature that allows users to find similar products by tapping on the lens icon within an image. This feature is available on both mobile and desktop devices globally. The product results may also have a "Product" label to indicate that the product can be purchased, as well as rich product snippets (e.g., availability).
Google Shopping free listing on YouTube
While watching videos on YouTube, viewers might come across a list of products available for direct purchase right next to the video. Furthermore, if a user searches for a particular retail product on YouTube, they might find related products in their search results.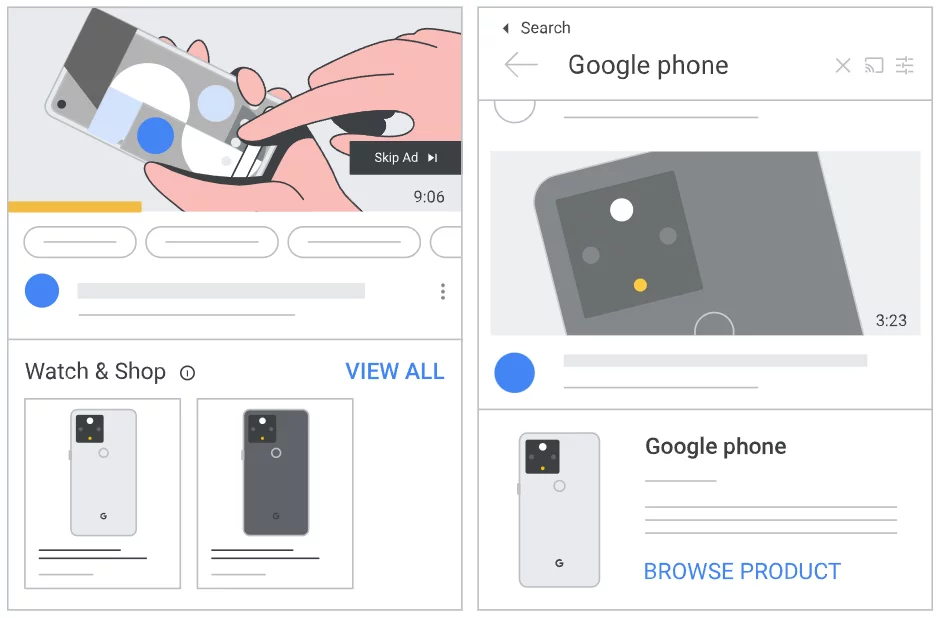 If the information about the product being viewed or searched is present in your product data, your products could qualify to appear in these formats. This feature is accessible on both mobile and desktop devices, but it is currently available in only a few countries.
How to list your products for free on Google Shopping
Hope you already have an understanding of how Google Shopping free listings can significantly boost your traffic. Now, let's get down to the main business: how to list products on Google Shopping for free.
There are two steps to this process.
Creating a product feed that includes your WooCommerce product data.
Uploading the product feed to Google Shopping
Before jumping into details, let us tell you this: you will need two tools to successfully and effectively list your products on Google Shopping.
CTX Feed – WooCommerce product feed plugin – for creating the product feed
Google Merchant Center – for uploading/displaying products to Google Shopping

Creating a Google Shopping free listings product feed in WooCommerce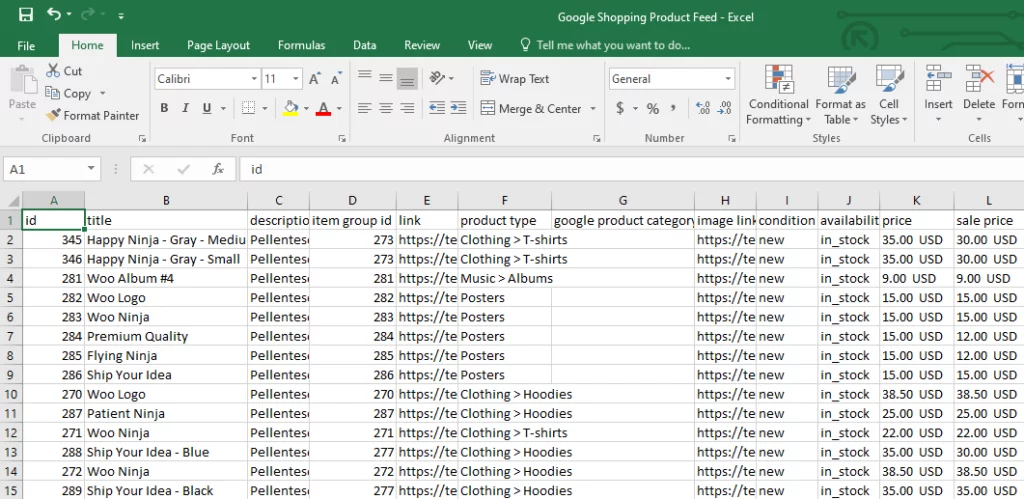 A product feed is a file that includes your WooCommerce product information. This is most commonly a spreadsheet file and includes product information under different characteristics such as product prices, title, short and long descriptions, shipping and rating details, etc.
Instead of adding products one by one manually, you can insert all your data in a product feed and quickly export to multiple channels. This way, you can list and display your WooCommerce products across the web and on sites like Amazon, Google Shopping, eBay, Facebook, etc.
Google Shopping free listings attributes
The characteristics of a product feed are known as attributes. All the channel that accepts a product feed has guidelines and a list of acceptable attributes.
Here are the Google Shopping free listings attributes:
ID: A unique identifier required for all products.
Title: The name or title of the product, necessary for all products.
Link: The link to the product page, also required for all products.
Image Link: A clear image of the product; make sure it's large and free from promotional content to avoid issues.
Price: The cost of the product. Specific prices can trigger price drop notifications based on historical averages.
Description: A brief description of the product.
Availability: Indicates whether the product is in stock.
Condition: Required for used or refurbished products.
Brand: Necessary for products with a recognized brand or manufacturer.
GTIN (Global Trade Item Number): Required for products with an assigned GTIN.
MPN (Manufacturer Part Number): Necessary for products without a GTIN.
Multipack: If your product is a set of identical items, like "10 pairs of white cotton socks."
Bundle: Required if your product is sold as a bundle.
Color: For apparel and accessories, specify the primary color.
Size: For apparel and accessories, indicate the standardized size.
Age Group: Specify the target age group for your product.
Gender: Indicate the intended gender or use "unisex" if not specific.
Item Group ID: Required for product variants to group them together.
Shipping: Needed to override account shipping settings in Merchant Center.
Tax: Required to override account tax settings in Merchant Center.
Pattern: Recommended for apparel and accessories, describe any patterns or graphics.
Material: Recommended for apparel and accessories, specify primary materials used.
Additional Image Link: Optionally, provide up to 10 extra images to show different views of the product.
Size Type: Further specify the size, particularly for apparel and accessories.
Size System: Recommended for apparel and accessories to clarify sizing.
Canonical Link: Suggested for all products to help match product data with user queries in Google Search. This associates products with the correct URL in Google's search index.
Creating a product feed using CTX Feed
CTX Feed is by far the best tool to create a product feed for Google Shopping free listings. With just a few clicks, your product feed will be ready to be uploaded to Google Merchant Center.
You don't need to manually add any product attributes or copy-paste any data in the feed and can set automatic updates using this plugin. It also supports URL feed connection to make the entire process automatic.
We will discuss the plugin in detail later in the article, but first, let's jump to creating a feed file. Install the free version of the plugin from your Woo back panel.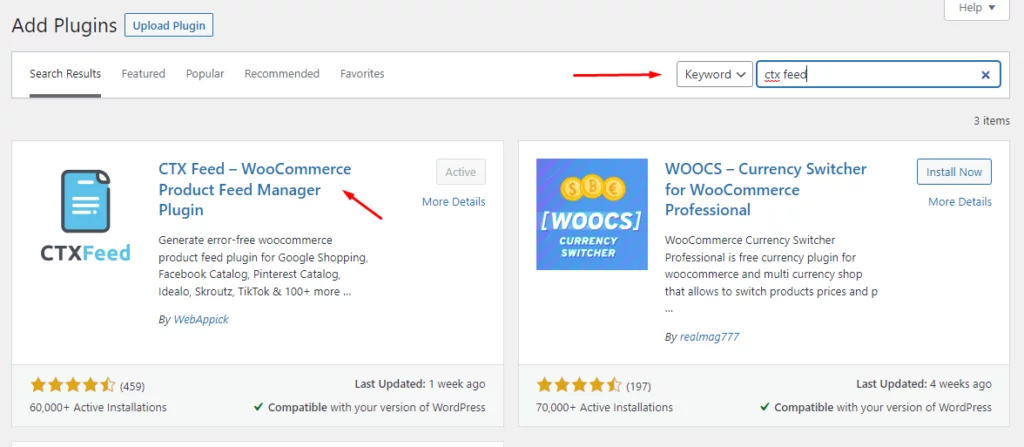 Click on the "Make Feed".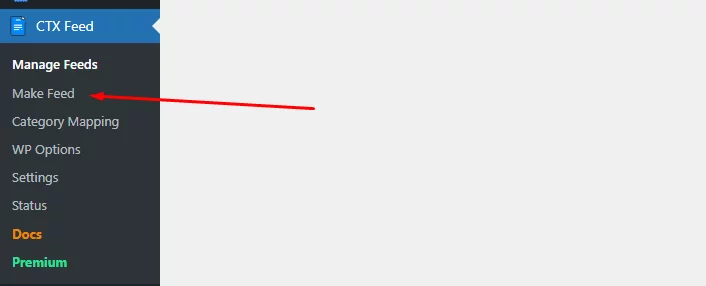 The plugin has built-in templates for all the channels you can think of. Select your channel and file type.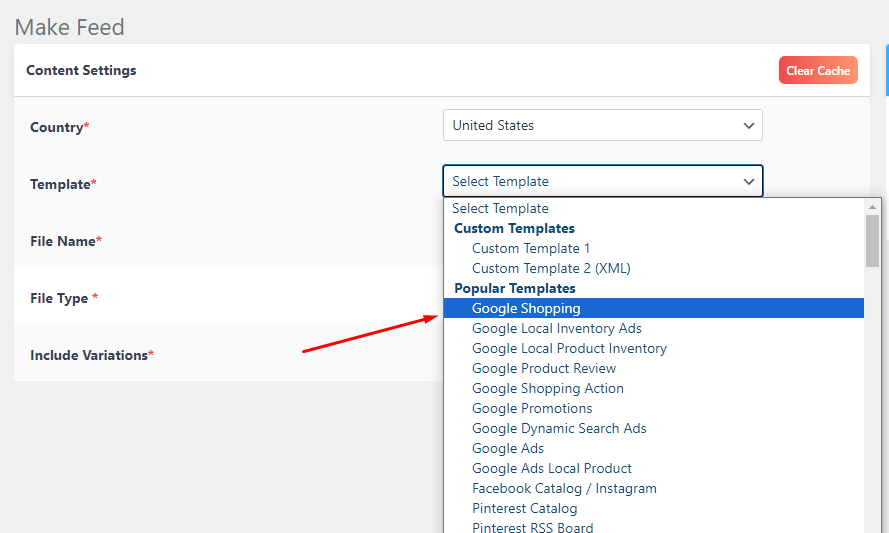 CTX Feed will automatically generate the necessary attributes at the bottom for you. The plugin will also copy-paste your product data into a feed file when you finish the process.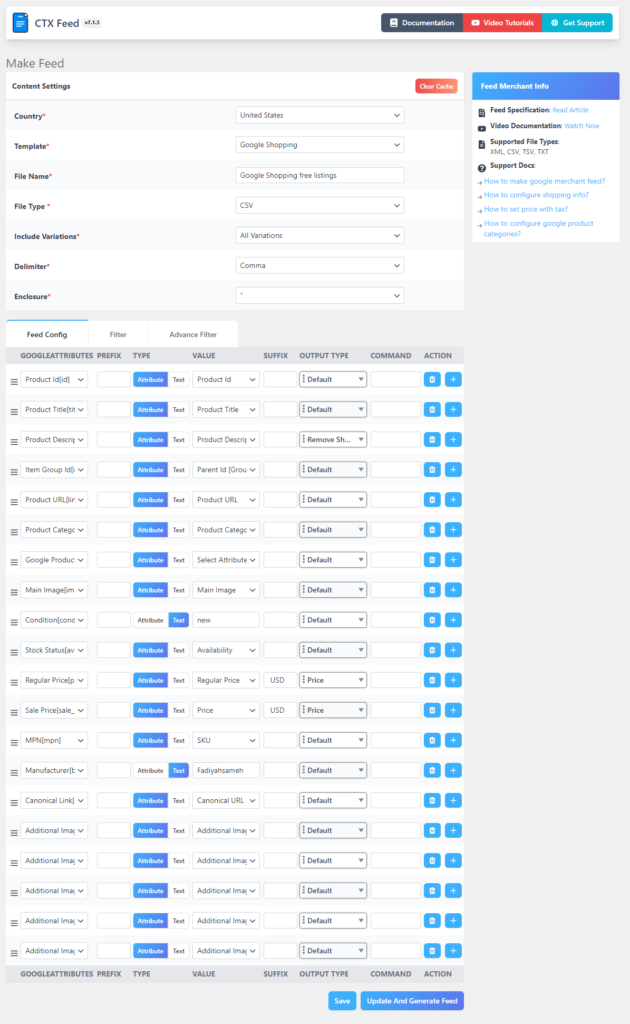 In addition, you can filter your product feed by different conditions. Most importantly, you can automatically exclude the stock-out products.
Along with that, you can exclude products that have no description or price or titles. You can filter your product feed by product status, shipping and tax country, category or by specific products. We must mention that you can increase your return on investment on Google Shopping ads by a staggering 181% by just excluding out of stock products.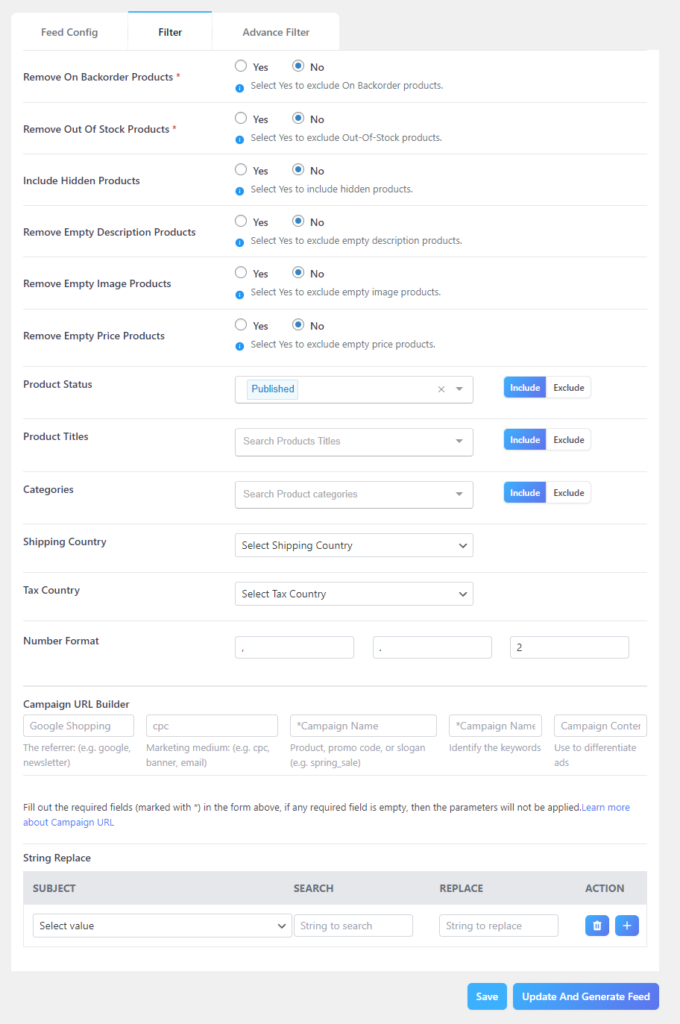 Adding custom fields to the feed
There are some attributes you must include in a Google Shopping free listings feed that are unfortunately not available on Woo product pages. To name a few, MPN, Brand, GTIN, etc.
This is another reason we claimed CTX Feed is the best feed plugin. The plugin has all the possible attributes not available on WooCommerce listed as custom fields on the settings page. You can toggle to enable them.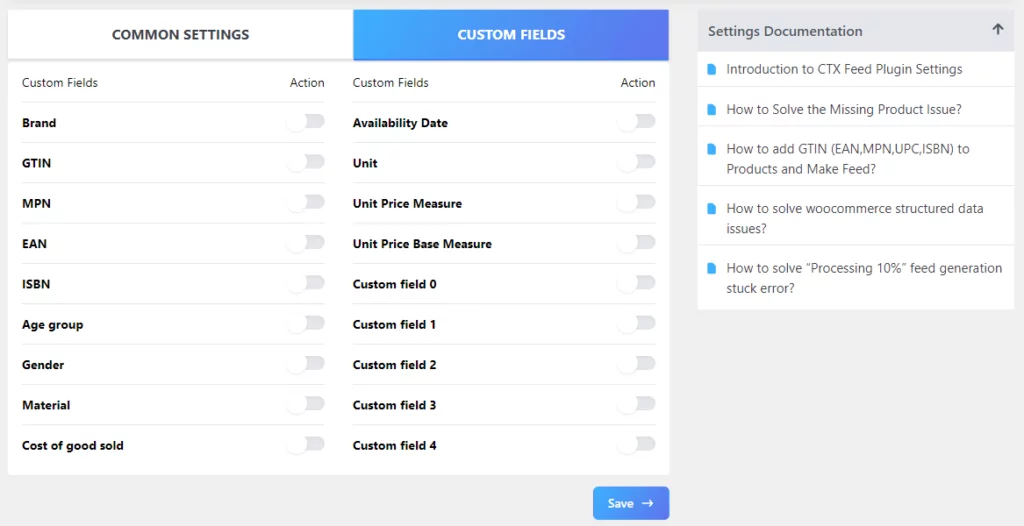 Let's enable MPN and Brand.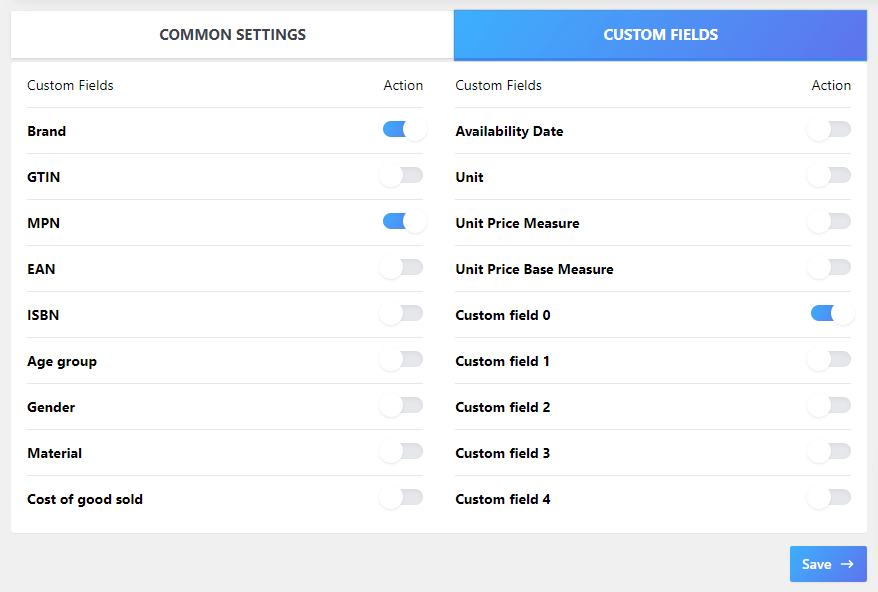 You can find the MPN data entry field on your product pages under the product data section.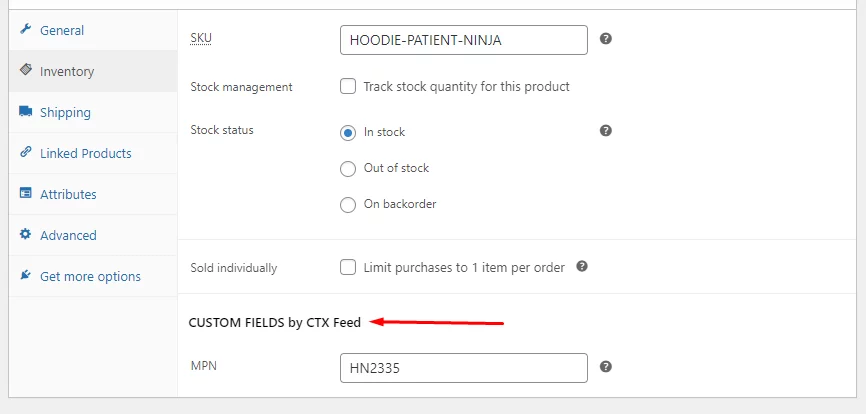 You can add brands from Products>> Brands by CTX Feed page.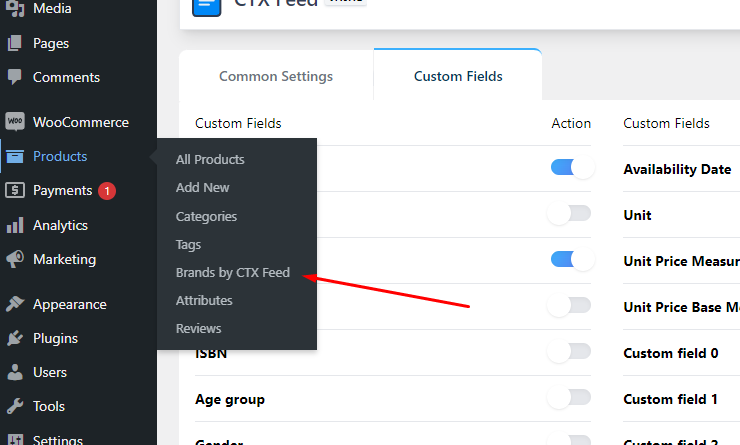 Google Shopping free listings category mapping
Google Shopping has its own category structure. To make sure your products appear on relevant searches, you need to map your categories to match Google's categories.
CTX Feed also provides the option to do this efficiently. Go to Category Mapping and start a new category mapping.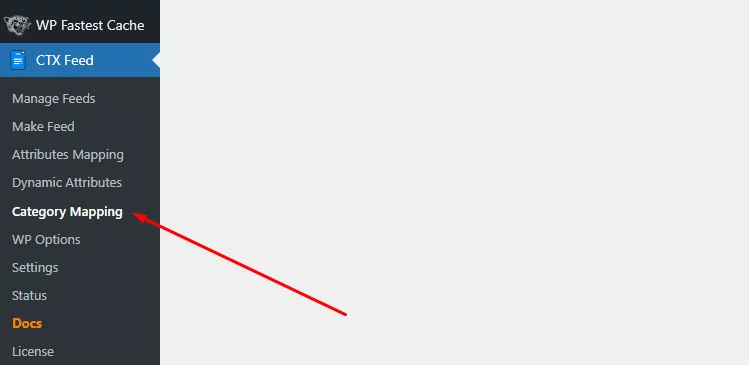 Select Google Shopping from the merchant list.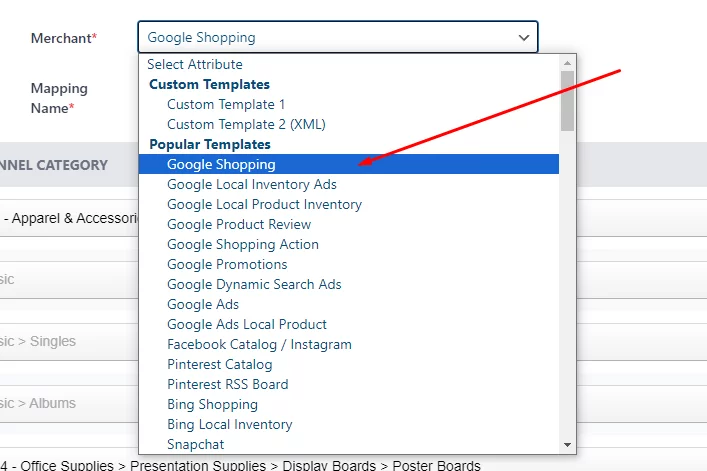 CTX Feed will fetch your existing categories of your Woo site and lets you choose relevant categories from Google Shopping.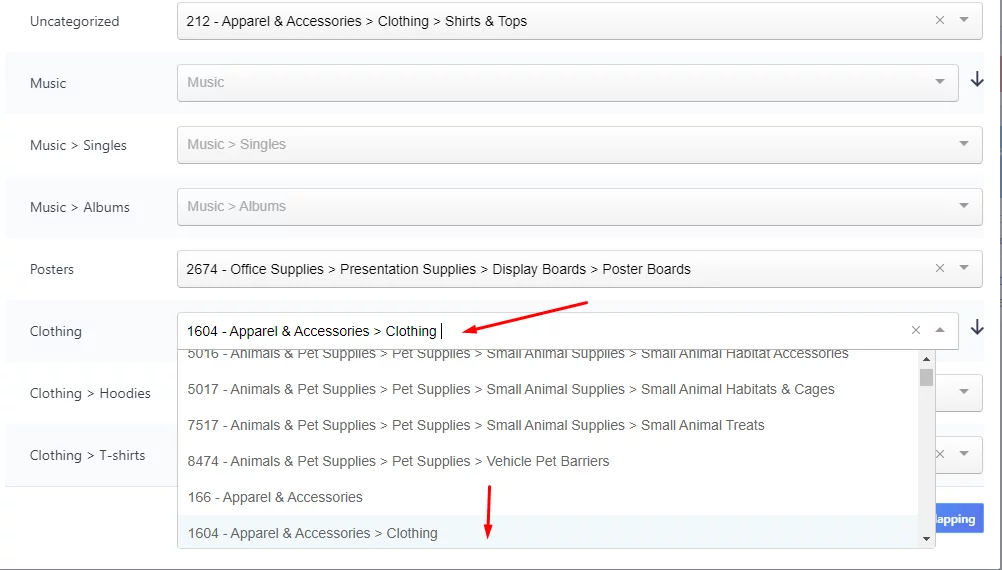 Here's how it may look when you are done category mapping.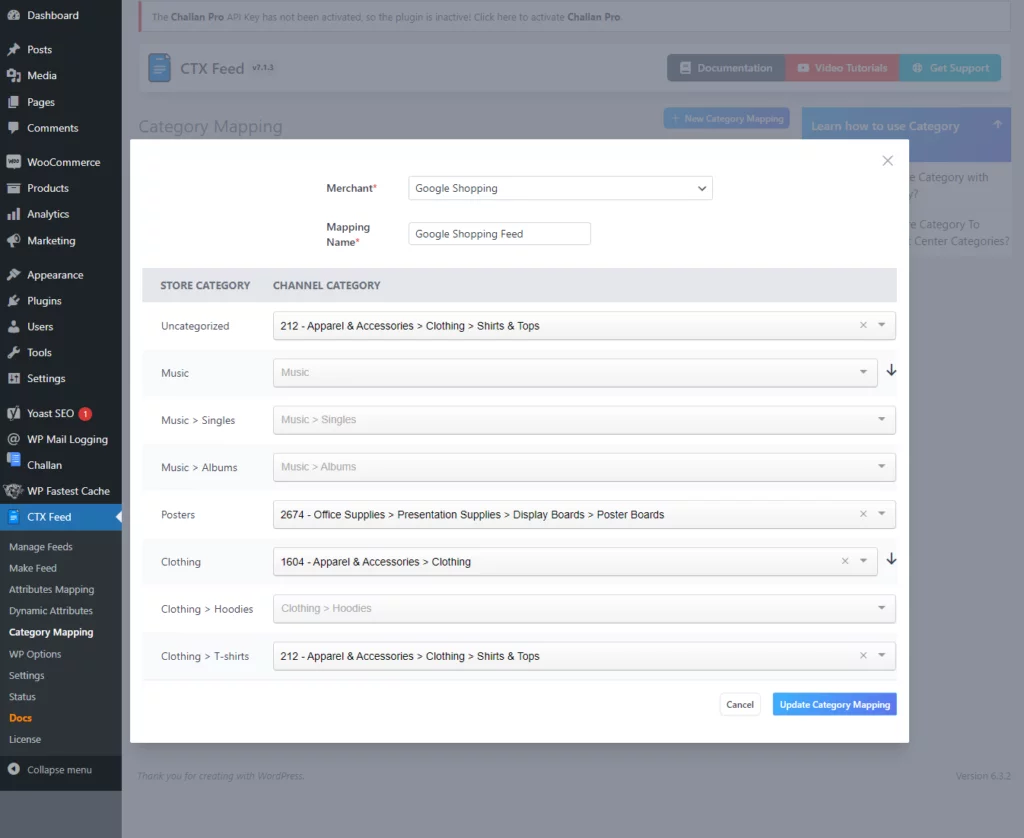 Go back to the feed generation window and select your newly mapped attribute from the Value box.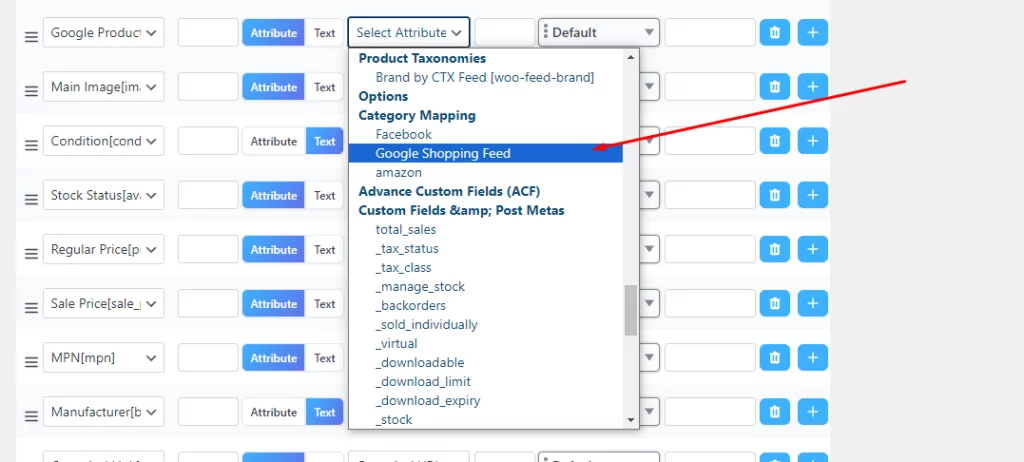 After you finish creating the feed, go to Manage Feeds to find it. You can set automatic updates from there.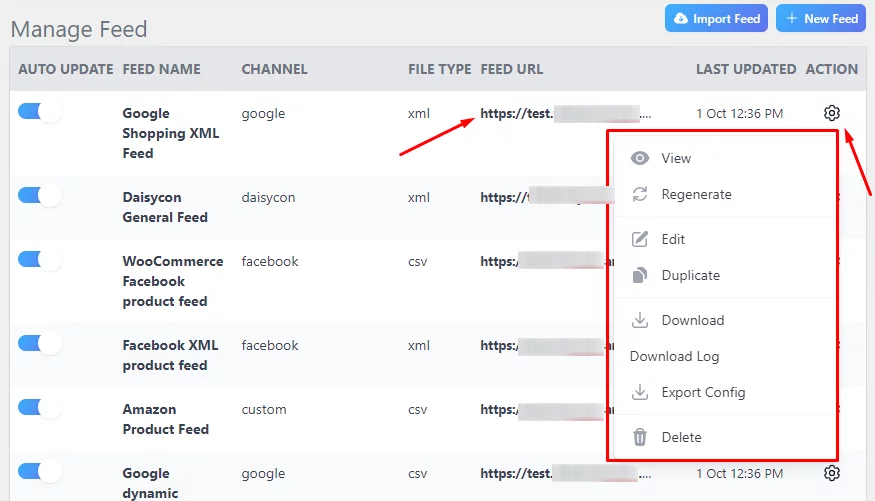 From the feed settings, you can manage your feed file, including editing, downloading, or copying the feed URL.
Uploading the product feed to Google Shopping
Google Shopping has no direct access or back panel where you can log in and upload your products. The platform, known as Google Merchant Center, handles it all for Google Shopping.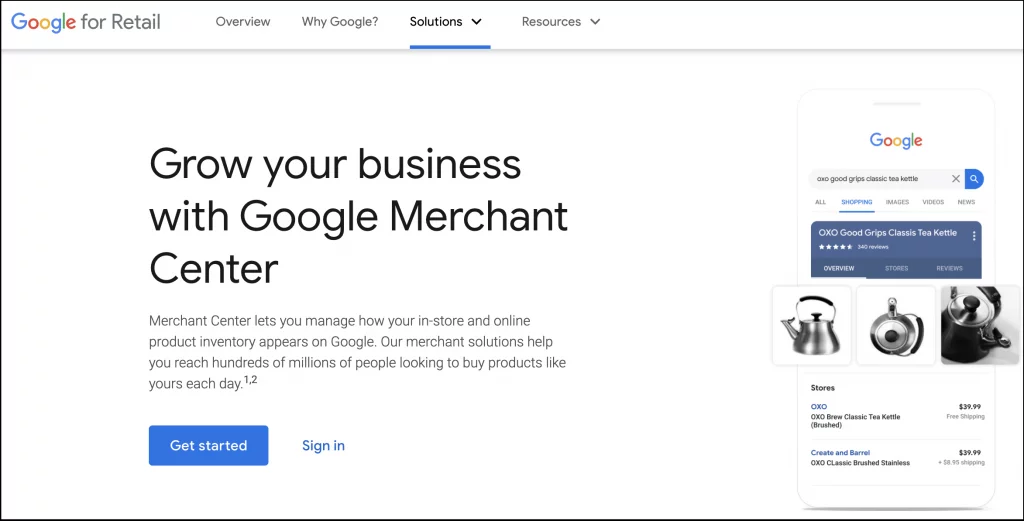 Google Merchant Center is a free platform where online merchants like you can submit their product data to display their products on Google Shopping results. It is also a hub for managing product listings across other Google services, such as Google Search, Google Maps, and YouTube.
To use Google Merchant Center, you must create an account with your Gmail and submit your product feed. You can use Google Merchant Center to:
Submit your product data to Google Shopping.
Manage your product listings across Google Search, Google Maps, and YouTube.
Track your product performance and sales.
Get insights into your customers and market.
After you set your username and password, there are some additional steps to complete the registration process. Let us walk you through them.
To be eligible for listing products on Google Shopping, you must specify your location. We will discuss the eligibility requirements later in the article.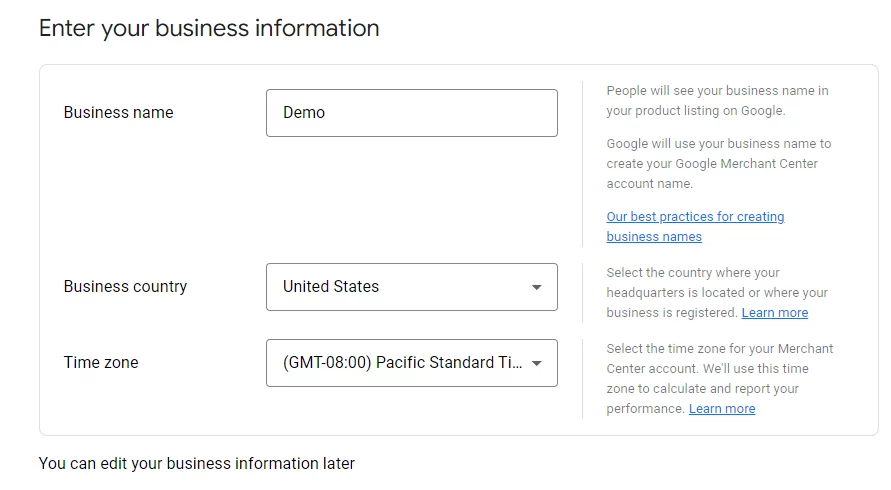 Google has a direct checkout option we talked about earlier. To enable that, You can select the second checkbox. Physical stores can also list their products on Google Shopping and direct customers to their location through Google Maps.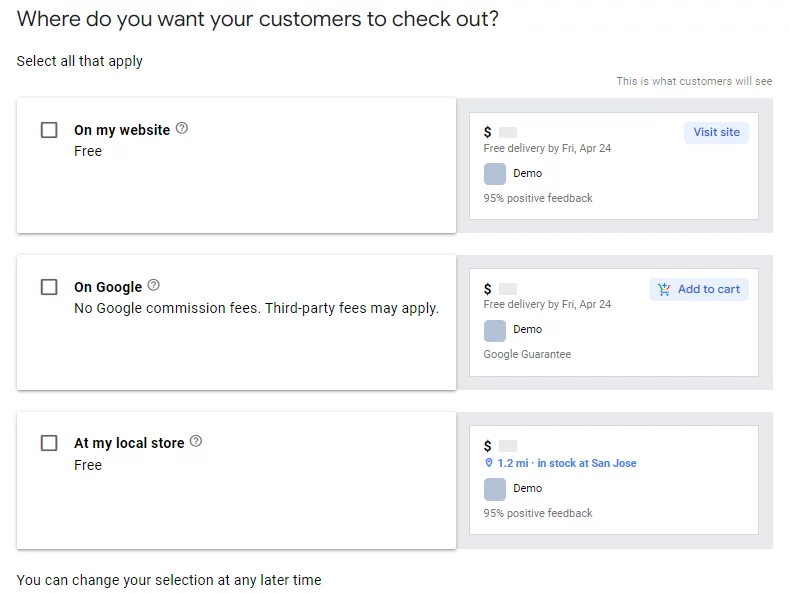 We recommend you direct your customers to your WooCommerce store by selecting the first option.
Enabling newsletters is a good idea, along with pointing out which platform you are using.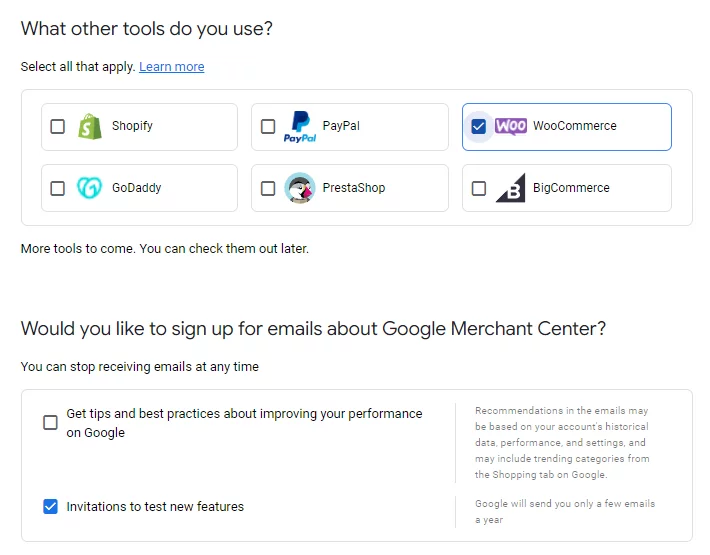 Your account will be ready to use now.
Google Merchant Center business setup and uploading products
Now, you need to set up Google Merchant Center for your WooCommerce store. Here's the list of steps you need to complete.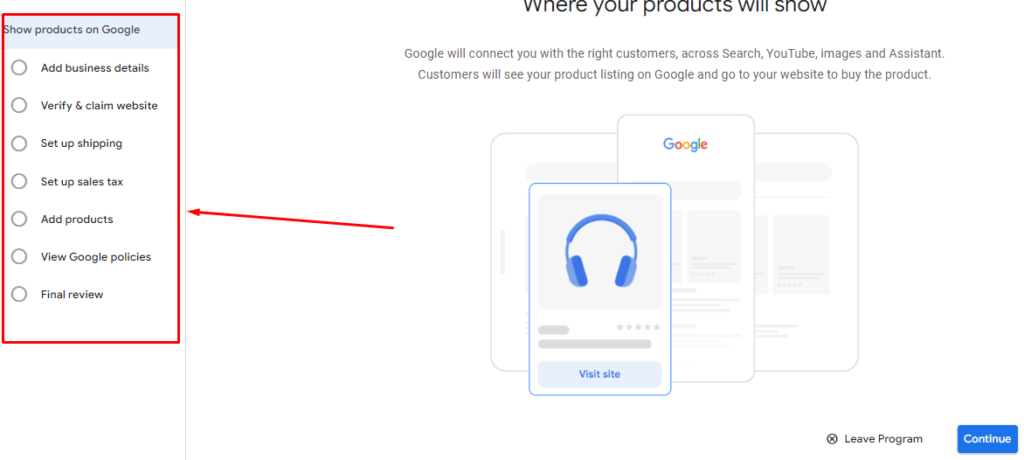 First, provide your business contact details.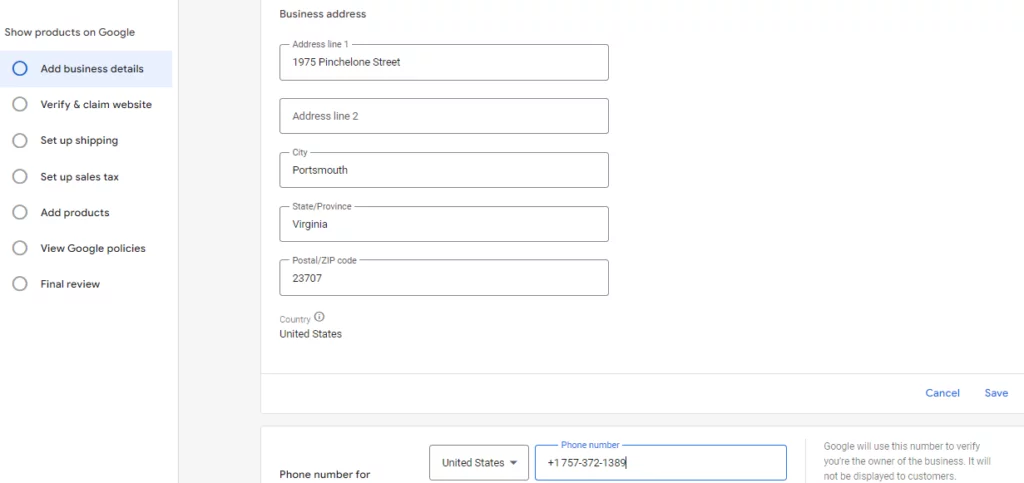 A very important part of this setup is to verify your Woo website with GMC (Google Merchant Center).

You can do this by uploading an HTML file or adding an HTML tag. Find more details here.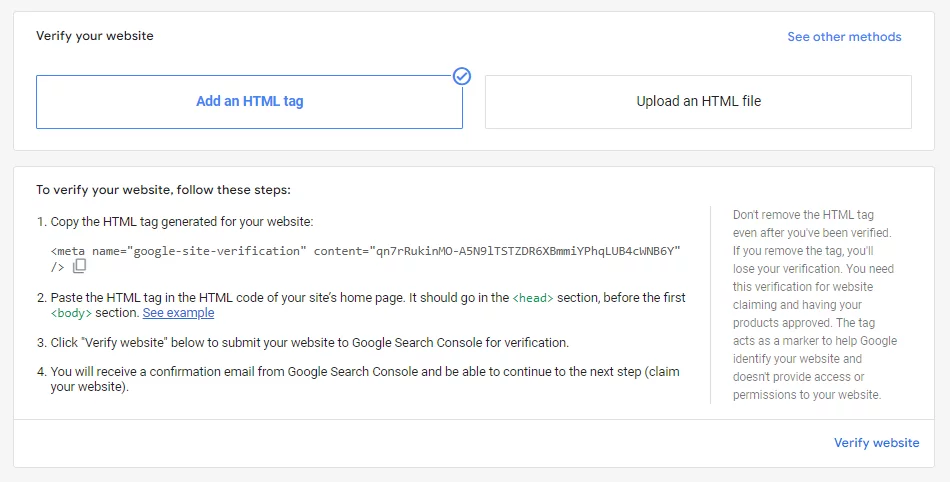 We won't discuss adding tax and shipping information because it varies by location. Let's proceed to the feed upload process.

Select the pointed option, as we want to upload products in bulk.
This is one of the most important windows for Google Shopping free listings. You must select the Free Listings option to show your products on Google Shopping for free.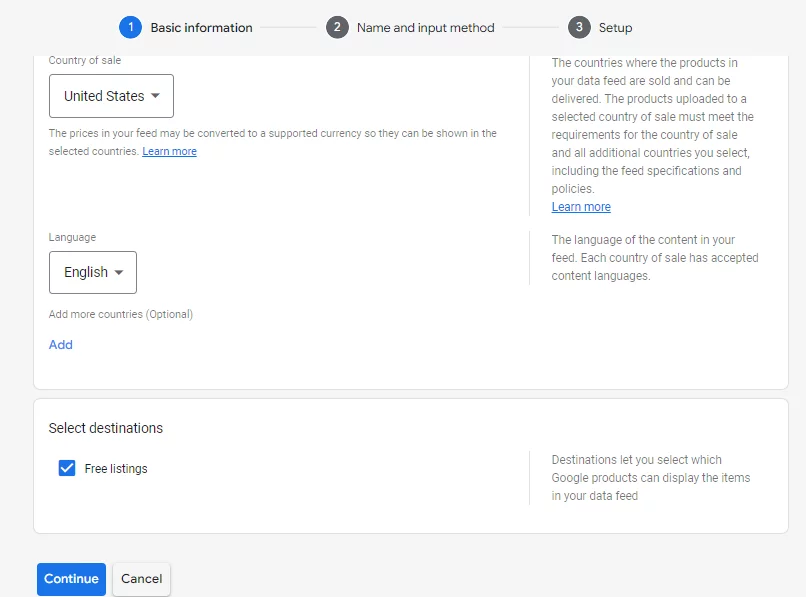 GMC supports multiple feed uploading options. We will go with Scheduled fetch.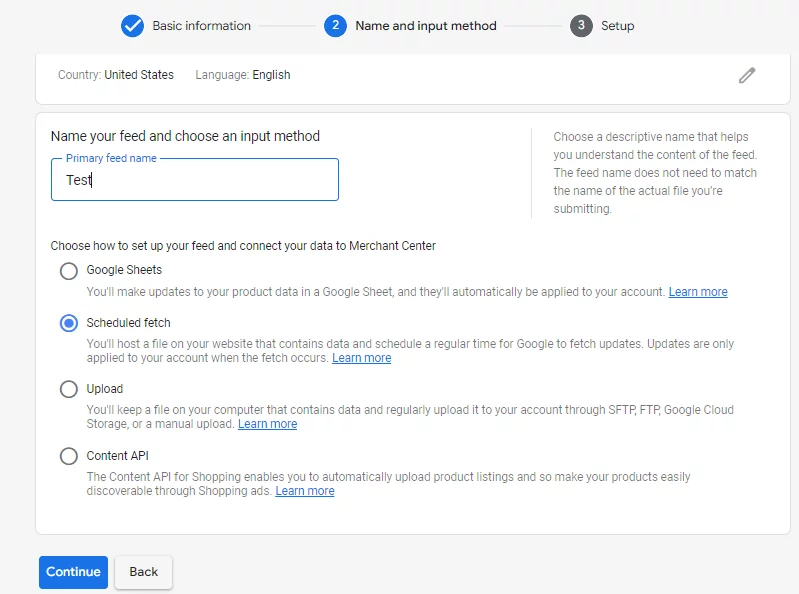 Copy your feed URL from CTX Feed.

Paste your feed URL and set automatic feed update frequency.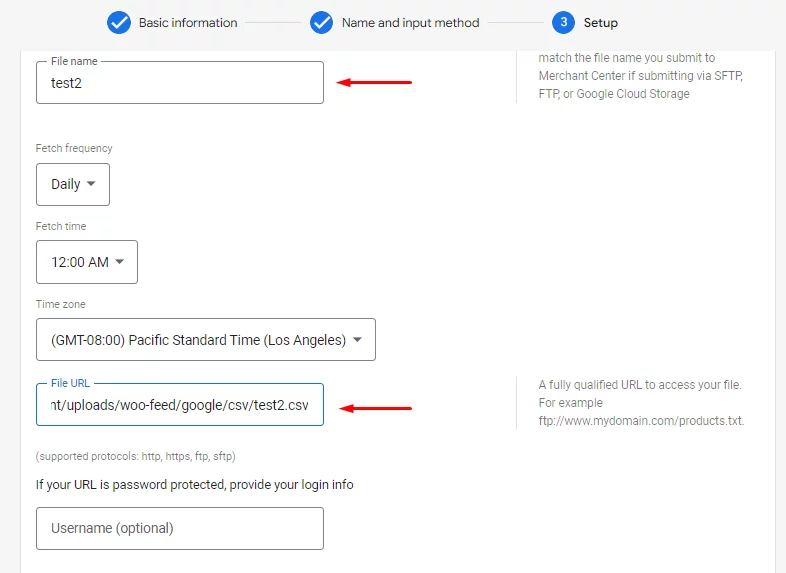 Here's a simpler explanation of how the connection process works between WooCommerce, Google Merchant Center (GMC), and the CTX Feed plugin:
GMC gets your product info from the WooCommerce feed URL on your WordPress site.
If you change your WooCommerce product pages, the CTX Feed plugin automatically updates the feed file.
GMC regularly checks for these updates based on how often you've set it.
When you connect WooCommerce to Google Shopping with the plugin and set up Google's Scheduled Fetch, your product listings are managed smoothly.
So, thanks to GMC and the plugin, your product details on Google Shopping are always up-to-date and accurate.
Why CTX Feed is your best choice for Google Shopping free listing

Well, you can be the judge of that once you use this awesome plugin. We have already shown you how it works.
This plugin has built-in templates for a whopping 130+ channels. You already know how little effort it takes to create and connect a product feed using this plugin.
Let's discuss its features in detail now.

Wide channel support
CTX Feed supports over 130 recognized channels, allowing you to promote your products on various marketplaces, search engines, affiliate sites, and price comparison platforms.
Easy feed creation
Creating product feeds for different channels is simplified, reducing the complexity of distributing your product information to various marketing and shopping channels.
Customization
You can create a complete custom product feed for any channel you may need. You can customize product descriptions and titles and manage image links for product variations effortlessly.
Multiple feed formats
Generate feeds in different formats, including XML, CSV, TSV, XLS, TXT, and JSON, to meet the specific requirements of various marketing channels.
User-friendly interface
CTX Feed's user-friendly interface streamlines feed creation and management, providing easy access to attributes and options in one window.
Product type support
The plugin accommodates a wide range of product types, including bundle products, composite products, mix-and-match products, and subscription products.
Variable product handling
Easily manage variable child products and their variations, simplifying product feed creation.
Batch feed creation
Prevent errors when dealing with extensive inventories by creating feeds in smaller batches.
WordPress options
Allows you to include WordPress options values in your feed file, enhancing customization and integration with other plugins.
Auto-feed updates
Automate product feed updates at specified intervals, ensuring your product data remains current.
Dynamic attributes (pro feature)
Apply conditions to product attributes for different channels, ensuring products meet specific requirements.
Smart filtering & conditions (pro feature)
Include or exclude products based on conditions and attributes, streamlining your product feed.
Attribute mapping (pro feature)
Extend product attributes to enhance product titles and other attributes for better visibility.
Multi-language feed (pro feature)
Create feeds in different languages and currencies to expand your reach internationally.
Multi-currency feed (pro feature)
Generate product feeds with the required currency for specific channels in different countries.
Multi-vendor feed (pro feature)
Support for multi-vendor plugins, allowing multiple vendors to promote their products under your website.
Custom attributes (pro feature)
Assign custom attribute values to your products and map them to channel attributes.
Product meta & taxonomies (pro feature)
Add product meta and taxonomies to your feed, enhancing product categorization.
Customer support
CTX Feed offers dedicated customer support to assist with any issues or questions.
These features make CTX Feed a comprehensive solution for managing and optimizing your WooCommerce product feeds. This plugin ensures your products reach the right audience on various online platforms.
Google Shopping eligibility requirements
Google Shopping is not available in all countries. Therefore, ensure your Google Shopping supports your location to display your products on the platform.
To ensure your products can be listed for free on Google Shopping, there are some important requirements you need to meet:
Must-Do:
Follow the rules: Your product listings must follow Google's guidelines. If they don't, your products might not appear in the free listings.
Share your return policy: It's essential to have a clear return policy on your website. Customers often check this before making a purchase. It's a good idea to add this to your Google Merchant Center as well.
Sort out shipping: You must set up your shipping details or provide shipping costs through a particular attribute. This is mandatory in several countries.
Recommended actions
Keep data fresh and accurate: Regularly update your product information to keep it accurate and high-quality. This can boost your chances of appearing in free listings.
Improve SEO: To help more shoppers find your products, make sure your website follows search engine optimization (SEO) guidelines.
Connect with third-party platforms: If it's relevant to your business, link your Google Merchant Center account with other platforms to reach more potential customers.
Business profile connection: If you have a business profile, connect it with your Google Merchant Center account to increase your visibility.
Opt for reviews: Consider joining review services to improve your eligibility for seller ratings, which can boost customer trust.
Consistent product info: Make sure the product details in your Google Merchant Center feed match what's on your website, including prices. Consistency is key to a smooth shopping experience.
Optimizing WooCommerce product data for Google Shopping Free Listings
Here are some tips on how to optimize your WooCommerce product data for Google Shopping Free Listings.
Use complete and accurate product titles.
Your product titles should be clear, concise, and informative. They should include the product name, brand, model number, and other relevant details. Avoid using all caps, excessive punctuation, or promotional language.
Write descriptive product descriptions.
Your product descriptions should be informative and engaging. They should provide shoppers with a clear understanding of your product and why they should buy it. Include relevant keywords throughout your descriptions, but avoid keyword stuffing.
Use high-quality product images
Your product images should be high-quality, well-lit, and in focus. The images should be large enough for shoppers to see the details of your product, but not so large that they slow down your website.
Set competitive prices
Google Shopping compares prices from different retailers, so it's important to set competitive prices for your products. You can use a price comparison tool to see how your prices compare to other retailers.
Use relevant keywords
When writing your product titles and descriptions, include relevant keywords that shoppers are likely to use when searching for your products. This will help your products to rank higher in Google Shopping results.
Include relevant product categories
When you submit your product data to Google Shopping, you must assign your products to relevant categories. This will help Google to understand what your products are and where to display them in search results.
Keep your product data up-to-date.
Make sure to update your product data regularly, significantly when changing your prices, inventory, or product descriptions. This will help to ensure that your product listings are accurate and up-to-date in Google Shopping.
Use product identifiers
Product identifiers, such as GTINs and MPNs, can help Google identify your products and match them to other retailers' listings. This can help to improve the accuracy of your product listings and increase your chances of winning the Buy Box.
Track your performance
Google Merchant Center provides a variety of reports that can help you track the performance of your product listings. Use these reports to identify areas where you can improve, such as your click-through rates, conversion rates, and average order value.
Importance of Google Shopping free listings for a WooCommerce Store
There are many benefits to using Google Shopping Free Listings for a WooCommerce store. Here are a few of the most important:
Increased visibility
Google Shopping is one of the most popular shopping platforms in the world. By displaying your products in Google Shopping results, you can reach millions of potential customers who are already shopping for the products you sell.
Improved sales
Google Shopping has a high conversion rate, meaning that shoppers are more likely to buy products that they see in Google Shopping results. This is because Google Shopping displays products in a visually appealing way and provides shoppers with all the information they need to make a purchase decision.
Better insights
Google Shopping provides merchants detailed reports on product performance, sales, and customers. This information can help merchants make better business decisions, such as which products to promote and which markets to target.
Compete with larger retailers.
Google Shopping levels the playing field for small businesses by allowing them to display their products alongside larger retailers. This means that even small WooCommerce merchants have a chance to win the Buy Box and make sales.
Improve their brand awareness.
Google Shopping is a trusted platform, and by displaying your products in Google Shopping results, you can build trust and credibility with potential customers.
Reach new markets
Google Shopping is available in over 180 countries, so you can use it to reach new markets and expand your business internationally.
Overall, Google Shopping Free Listings are a valuable tool for WooCommerce merchants who want to increase their visibility, sales, and market share.
Frequently Asked Questions (FAQs)
What are Google Shopping free listings?

Google Shopping free listings are the product entries retailers can add and display on Google Shopping for free. Retailers need to upload their product feed to Google Merchant Center and enable free listings. Google Shopping will then display these products on relevant search results.
What is the difference between free listings and Shopping ads?

Free listings are completely free product entries, and retailers will never have to pay any fees or commissions for these listings. On the other hand, Shopping ads are paid promotions for those product listings on Google Shopping.
Wrap up
Google Shopping is a mighty powerful platform to reach millions of potential customers quickly. However, you must know the ins and outs of this platform to successfully display your products on Google search results.
We wrote this article to guide you to achieve optimum results with your Google Shopping free listings. Let us know all the questions you have on the topic.