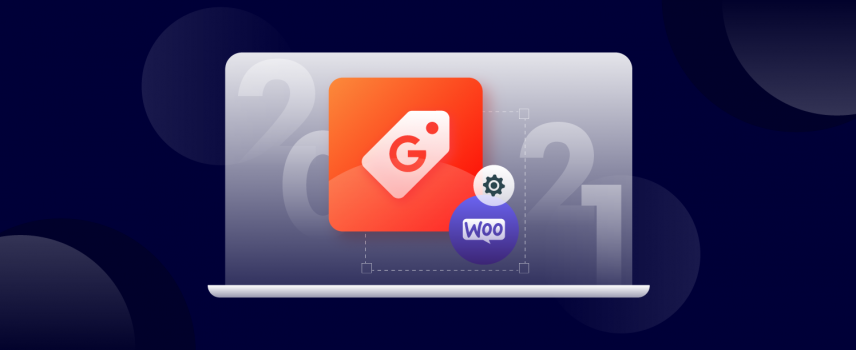 Complete Guide to Google Product Feed Optimization for WooCommerce In 2022
Google PLAs (Product Listing Ads) created a huge opportunity for WooCommerce store owners to stand out in a vast marketplace. Optimized Google product feed can easily grab customers' attention and generate sales. As a result, product feed optimization has become the key to get the best out of Google Shopping.
Unfortunately, most of the WooCommerce store owners are unable to utilize this opportunity. Mostly they are unaware of importing optimized product data in the Merchant Center.
The behavior of Google Shopping Ads relies on your product data. To be successful in your Shopping campaign, provide and maintain optimized product data. And optimized means high quality and relevant data along with proper bid strategy.
However, showcasing WooCommerce on Google Shopping and search results is elementary. All you have to do is transfer an optimized Google product feed to the Merchant Center.
This article will provide you with a Complete Guide to Google Product Feed Optimization for WooCommerce. These optimization tips will assist you in creating an optimized google product feed for your shopping campaign.
Why Optimize the Product Feed
A product feed file contains all the necessary product information that you want to represent on Google. Google Product Feed comes with all the necessary product attributes that google understands.  
Before learning how to optimize the Google product Feed, we need to focus on why to optimize it. We should apply the feed optimization techniques for two reasons:
Optimized Google Product Feed gives you better performance.
With optimized Google Product Feed, your ad spends and the promotional cost gets minimized.
Well, better performance means more clicks and more reach, which results in more customer engagement. The logic is straightforward: With greater engagement, you get more sales output.
Optimized Google product Feed injects qualified product data in Google Merchant Center. It helps the platform to represent the Shopping Ads more effectively. When shoppers are getting perfect ads, you have to spend less with greater prospects.
Optimized Google product Feed comes with three simple features:
Perfectly used google product attributes
Complete product data
Precise and accurate product information
Let's go through each characteristic and learn how to optimize the google product feed effectively.
Properly Used Google Product Attributes
An optimized Google product feed will surely bring you numerous benefits. It can bring you increased impressions, higher click-through rates, and minimized cost. Overall, it will increase your quality score on the Google platform.
Some key feed attributes are essential in every shopping ads. We are mentioning the attributes below:
Title
Description
Image link
GTIN/MPN/ Brand
Product Category
Color
Title
An optimized product title can immensely improve your product's search performance. Include some additional details such as color, brand name, product type, etc. You should maintain a proper order while creating a product title.

The order of a product title changes depending on the category. We are providing you with some example:
Apparel: Brand + Gender + Product Type + Product Attributes such as color, size, material.Electronics: Brand + Attributes + Product Type + Model
Seasonal: Occasion + Product Type + Attributes
For the apparel category, you might write the title as: "Reebok men's Athletic shorts white size XL." For the season, you may drop the brand to focus on the occasion. The title should be like: "Black Friday PS4 Deals."
Description
Though you can use Keywords on your own but google shopping does not rely on Keywords anymore. However, it does not indicate that you totally avoid the keywords on the written copy. Google searches the product details by its algorithm without relying on keywords.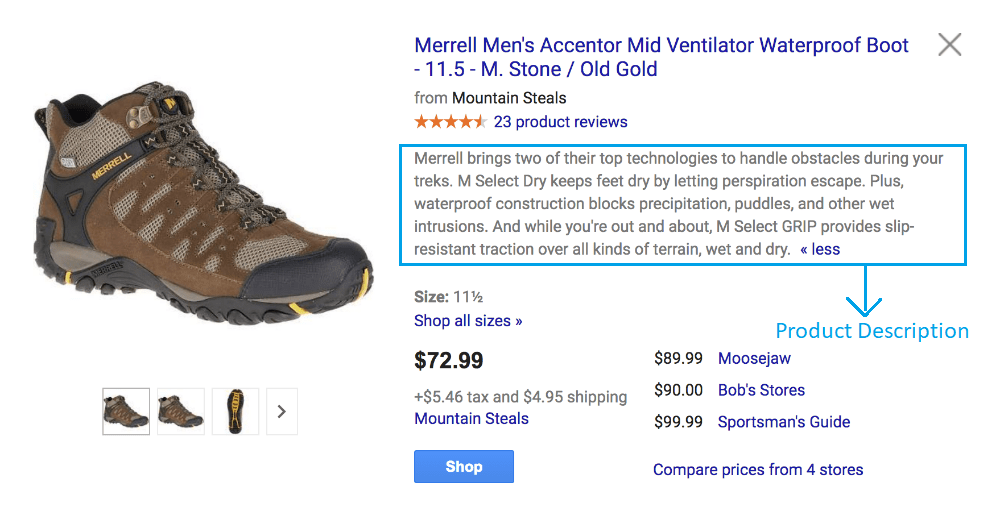 When the product details match the relevant search query, it takes place in the search result. That means you can write your product description after targeting keywords by yourself.
You can learn How to find the best performing keywords for your Google Shopping Ads from this link. Unaware about keyword targeting? You can use the Google Ads Keyword Planner. This tool will collect the search queries that occurred on your campaign.
Do not use or entirely rely on the keywords collected by a tool. Instead, brainstorm and use synonyms, phrases, and variations. Include numerous terms that people might search while looking for your products.
Image (Link)
Image is the visible representation of a product which is very crucial to attract a customer. Google recommends using high-resolution and relevant images. Try to use a white background and provide multiple images with different angles. Avoid using thumbnails and upscaled versions of a smaller image.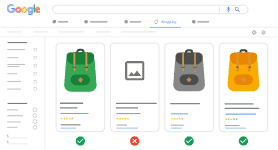 Avoid submitting illustrations or generic images. However, there are some exceptions to this method. For Hardware, Vehicles & Parts categories, you can submit illustrations and single-color images.
Google recommends providing a product image that resembles the product you are selling. Online buyers cannot physically touch the product instead rely on the image they are viewing. You will surely get positive recommendations if your image and the original product matches.
Providing a manufacturer's image of a product is ok, but they cannot improve your rank. Another way is to take pictures by a professional photographer and then use them.
Product Identifiers (GTIN/ MPN/ Brand)
GTIN
If you are reselling products after getting them from other manufacturers, use Global Trade Item Numbers (GTINs). When someone executes a specific search, your products with GTIN will appear with a single PLA. By clicking those ads, the user gets redirected to your product's landing page or online store.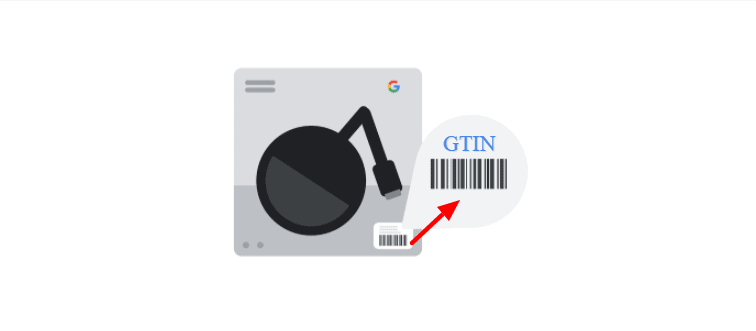 When people search for a product using "Top" or "Best, " your product is represented. You can place your product and store on top by maintaining high customer review scores.
Read More: The GTIN Guide for WooCommerce
MPN
If your product does not have a manufacturer-assigned GTIN, you can assign MPNs. For some custom and handmade products, some exceptions are applicable. Even if you have applied GTIN, you should also include MPNs as well. Chances are, your customer may look for MPNs as well.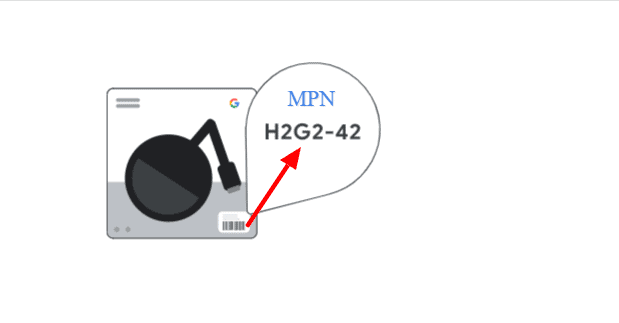 Brand
The brand attribute of a product represents the brand name or brand value of a product. There are some essential facts that you must consider:
For generic products of your online store, do not use the word "generic" as a brand name. We recommended leaving the field empty.
For custom-made or handmade products, do not use the word "custom." The field should be left "empty ."
Use a familiar brand for using the brand name of your product. For example, "Reebok," not "Reebok Sportswear."
Product Category
Product category is a powerful option that helps customers to find your products quickly. Optimized product category has a higher chance of your product being represented with higher priority. You will lose the opportunities for sales if you don't categorize your product correctly.

Some products include an obvious product category which is simple. But most of the product categories have multiple relevant options.
Consider this example of activewear for hunting clothing. There are two options in Google Shopping's taxonomy:
Apparel & Accessories > Clothing > Activewear > Hunting Clothing
Apparel & Accessories > Clothing > Activewear > Hunting Clothing > Ghillie Suits
So which one do you think is the best between these two categories? The one with the Hunting Clothing or the more specific with the Ghillie Suits? Customers looking for Ghillie suits will be directly getting their product in front.
Categorizing the product is not always straightforward as you think. We have gathered some tips to find you the exact category for your products. It will help you put your products in the top position of the search results for the shoppers.
Deep Research
First of all, you should know about the categories that are available for your products. But don't settle too fast because there may be more to it. There could be more options to represent your products that are not usual but suitable for your products.
Take more time to think about your product category and make it more specific. For this, you should not stop looking after your first attempt.
Lead your Shoppers
You should select the category accurately and recheck it to avoid misleading the shoppers. Many marketplaces will ban your products if they are not correctly categorized. Your feed may get rejected ultimately, and your account may get penalized.
With proper categorization, you can lead the shoppers directly to your products. With accurate categorization, you will be able to get more customers easily.
Balance your Options: Popular vs. Niche
Should you move forward with a more generalized category to get a better position in the search result? Or a specific niche category where audiences are explicitly searching for a product?
Most of the merchants will go with the bigger number of shoppers with a generalized product category. But you should not overlook that there are more advantages in having less competition if you have a more specific product category.
Testing Categories
To determine the proper categories for your products, apply A/B tests. Apply one category structure for your products and then change it later to analyze the difference.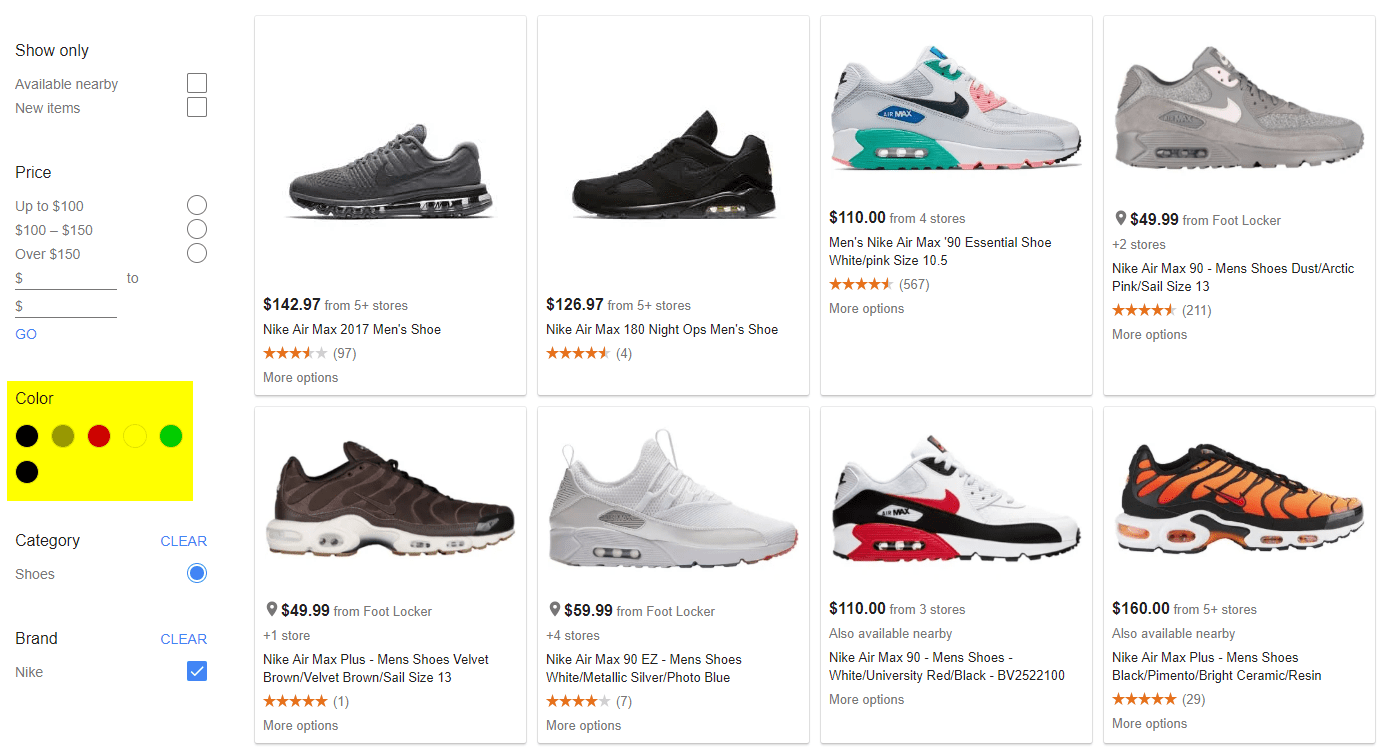 Sometimes, the positive outcome is relatively apparent, but do not rush to a conclusion if they are very close. Execute some more tests to take your final decision.
You may not be able to test all the products and their categories. Focus on selecting the entire product type of the ones that are best sellers.
Color
This product attribute is simple but holds importance as well. We recommend you to use standardized color versions as the value for this field.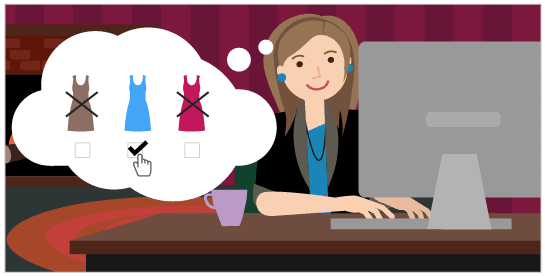 You should maintain your product's unique color qualities. It will help you get the desired reach of your product. You are allowed to blend your product's unique color in the description and title.
It is recommended to use the fundamental color value because the color field determines the color filter function of Google Shopping. It will make sure that your product comes up when shoppers filter your products according to color.
Add More Product Data on Google Product Feed
There are 45 non-required fields that you can complete to enrich the Google product feed. These fields are offered by google to every online retailer, including WooCommerce. If you haven't optimized your google product feed by using these fields, it is time to think out of the box.
The more data you provide on your Google product feed, the richer your PLAs become. As a result, Google will market your products with a better understanding.
With additional data on the Google product feed, your marketing funnel's ROI gets improved. Google Shopping focuses on shoppers that have a better chance to convert.
Currently, customers rely on their research while looking for a product. You have less chance to lose customers if you are feeding them precise information.
Make your google product feed strong with additional information. Otherwise, your competitors will have a better advantage to get customers.
For example, a shopper may search for a product that is included in an energy-efficient class. You don't need to provide this information to google if your local laws don't require it. However, if you miss this field, it will be easy for shoppers to choose your competitor who didn't.
Shoppers rely more on readily available product information. They will surely buy from a company that has provided all searchable product information.
Completing your Google product Feed
We have already mentioned the primary product attributes that you should optimize on your Google product feed. But, there is always room for improvement to strengthening your PLA's. There are numerous attributes that you can complete to strengthen your Google product feed.
You should complete these additional product attributes depending on the products you are selling. It also depends on your targeted demographics and the laws applied to your country.
Optimizing Critical Data Points
Now that you have a detailed understanding of the fields required for Google Product Feed, we will move further. There are some crucial angles where you can focus on to optimize the product information for PLAs.
We are mentioning three simple but effective ways to boost your Google product feed data.
Apply Language that your Audience prefers
You can use your preferred language to add information to your Google product feed. It is obvious that you are using the language of your targeted location or customers.
You should know how you can describe your products using your audience's preferred language. It is practical to market your products to a specific person or location.
For example, if the "usage" category applies to one of your products, be sure how a shopper refers to it. "Industrial" will gain a lot more attraction when a shopper is looking for a product for industrial usage purposes.
Always try to look at the wordings of your competitors for a reference and use it for some fields. If they haven't optimized their google product feed, their word choice may still be effective.
Utilize SEO
You should utilize SEO because there is a lot of space to fill in with relevant keywords. Your competitors may be enjoying a lot more traffic due to their optimized Google product Feed.
Though keywords are not the focus of modern Google Shopping, it still works effectively. But, you must avoid keyword stuffing. Overuse of keywords may kill the SEO and exclude your page from Google's search output.
Avoid Spelling Errors
While filling in the information on required google product feed attributes, try to avoid spelling errors. It won't look professional and get negative customer opinions on your product representation. Spelling errors on google product feed attributes will also hurt the SEO of your product.
Provide the Latest product information
Providing outdated product information in a google product feed will bring you the worst outcome. If a customer clicks your product and gets nothing, It may kick you out of Google Shopping Ads.
To keep your product feed up and running, try to submit a fresh feed at least once a day. Apply the necessary changes to your product catalog.
It will take a long time if you want to update your product information manually. Instead, use the plugin we have mentioned below to update your product feed quickly.
Automate and Use Plugins
Ensuring a fully optimized google product feed may seem a bit complex. You just have to provide accurate data, complete the attributes and customize the data. WooCommerce retailers can minimize the optimization task by using plugins.
Manual optimization of the google product feed is unrealistic when you have a vast product inventory. This is why most of the users rely on the CTX Feed plugin. Using this plugin, WooCommerce users are getting the maximum output with minimal effort.
CTX Feed – Simply Optimize your Google Product Feed for WooCommerce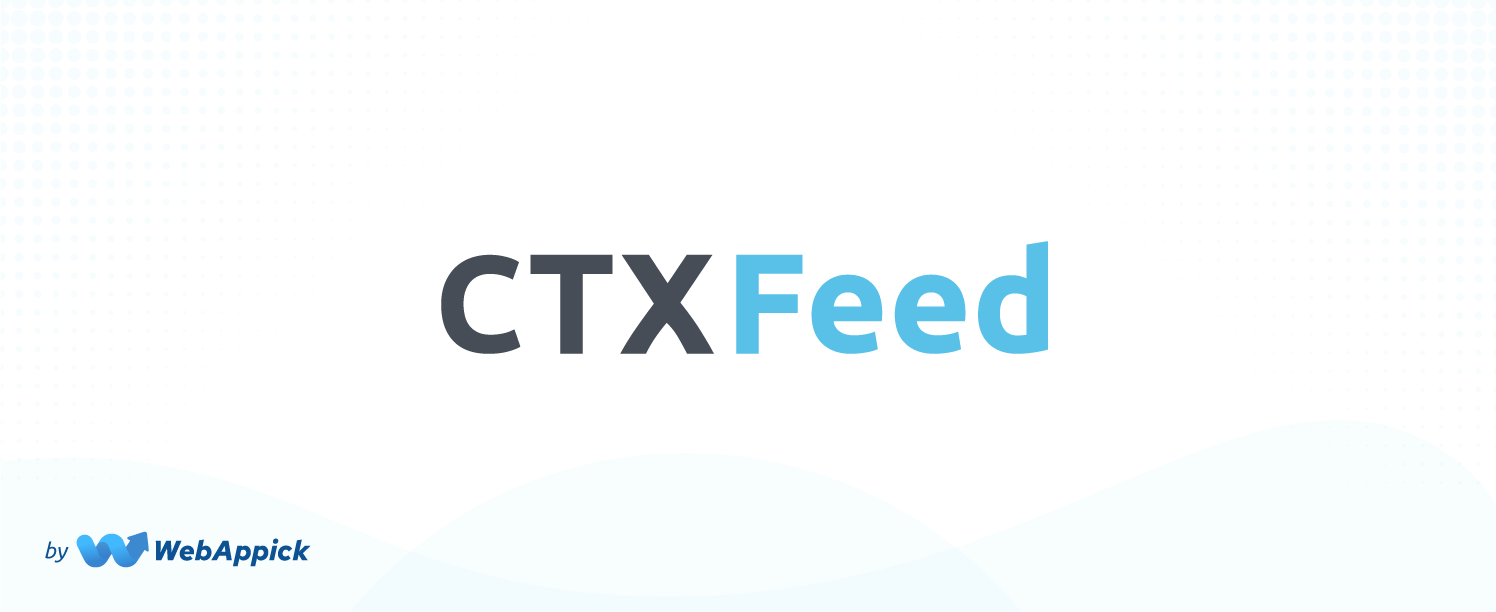 CTX Feed is a product feed generator plugin that works exceptionally fast and accurately. If you want to optimize your google product feed for WooCommerce, then this is your tool.
Why?
Within a few clicks, you will get the product feed that is already optimized for Google Shopping. You can also update your product feed within a few clicks and in no time.
How?
The plugin includes a pre-built template for Google Shopping and also other Google platforms. No matter the inventory size you have, turn all your WooCommerce products into Google Product Feed. Visit this link to learn more about exporting WooCommerce Product Feed to Google Shopping.
All necessary attributes understandable by google are already included and optimized by the plugin. You don't need to invest extra time and effort to add product information manually in a feed file. You can also apply the automatic update to your feed information via this plugin.
Final Thoughts
Google Merchant center collects your WooCommerce product information from a feed file. As a result, Google PLAs depend on google product feed to be placed in a search result. So, feed optimization is crucial to get high revenue from google shopping campaigns.
An optimized google product feed can improve the performance of the ads with a lower cost per click but a higher conversion rate. It includes necessary product attributes in a precise and detailed format.
If you follow our guide to google product feed optimization for WooCommerce in 2021, you will shortly notice a growth in your sales.