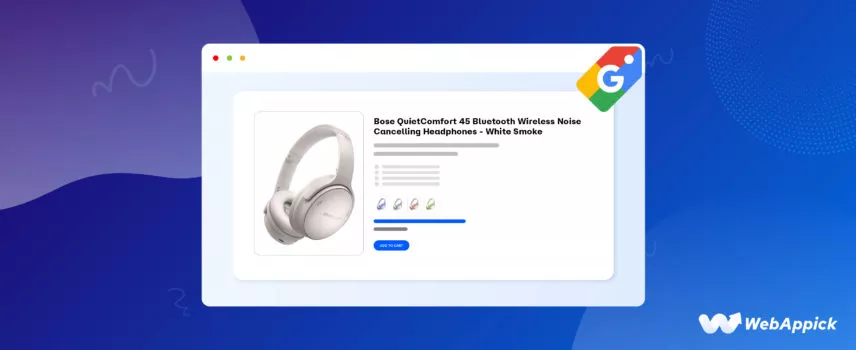 The Ultimate Guide to Google Shopping Title Optimization (The Best Way)
Want to know how to make your products stand out on Google Shopping?
Everything is in the title!
Product names are the first thing customers see while browsing Google Shopping, and the average shopper takes only 3-4 seconds to scan a product title before making a decision.
So, if your titles aren't properly optimized, your products may be buried in a sea of competition!
Don't be worried! We'll cover all you need to know about Google Shopping title optimization in this comprehensive guide. Aside from that, we'll offer tips and tactics for crafting titles that grab attention, stand out from the crowd, and drive clicks and sales.
So, without further ado, let's unleash the power of optimized titles and see your sales skyrocket!

Why is Google Shopping Product Titles Optimization Important?
Optimizing your product titles helps your products appear near the top of search results and capture buyers' attention.
A well-written product title not only defines what the product is about but also includes important keywords that customers are looking for. This makes it easier for customers to find your products, increasing the likelihood that they will click on your ad and buy.
Furthermore, Google Shopping matches search queries with suitable products based on product titles. Google's algorithms link a shopper's query with relevant product titles when he or she searches for a certain product. And if your title lacks relevant keywords or is not detailed, your product might not show up at all in the search results.
Finally, an optimized product title can make or break your Google Shopping campaign's success. By making sure your titles are pertinent, engaging, and keyword-rich, you can improve clicks and conversions while also increasing your ROI.
Some ways to Google Shopping product title optimization
Ad visibility: Product titles are important in establishing ad relevancy and quality score, which influences the visibility of your ad. If the title of your product is unrelated to a search query, your ad may not display in search results, leading to decreased visibility and fewer hits.
Click-through rate (CTR): Product titles can also influence the click-through rate (CTR) of your ad. A well-crafted title that truly depicts the product and incorporates relevant keywords will capture buyers' attention and attract them to click on your ad.
Conversion rate: The significance of product titles extends beyond simply attracting clicks. A well-optimized title that truly depicts the product and includes important information can help buyers make informed purchasing decisions and enhance conversions.
CPC: Product titles might also have an impact on your cost-per-click (CPC). A higher quality score from a well-optimized title might result in reduced CPCs because Google rewards advertisers who offer a good user experience with lower expenses.
Competitive advantage: By ensuring your ad stands out in search results, an optimized product title can give you an edge over other businesses. You can attract buyers to choose your goods over others by offering special advantages such as free shipping or a discount.
In a nutshell, product title optimization leads to more impressions, clicks, and, ultimately conversions.
11 Best Practices for Google Shopping Title Optimization
A better outcome requires the best strategies. The more precisely you follow the appropriate approach, the more likely your efforts will be successful, regardless of which marketing field you are in.
Increasing your Google Shopping ROI is no exception! And, to get the most out of it, you should prioritize optimizing your product title. To do so, we recommend that you follow the best practices listed below.
Use relevant keywords
First and foremost, it all begins with keyword research. To guarantee that your product titles show in relevant search results, use keywords that appropriately describe your product.
Choosing the right keyword can make or break your campaign. The more precisely you identify your keyword and use it in your title, the more likely you are to get spotted and make some good sales!
Conduct keyword research and pick the terms that your target audience is likely to look for. And it would be ideal if you could include it at the start of the title.
Here are some keyword research recommendations and examples of how to apply them in your Google Shopping product titles:
To find appropriate keywords for your product titles, use keyword research tools like Google Keyword Planner, Semrush, or Ahrefs
Choose high-volume, low-competition keywords to help your product titles stand out
Apply long-tail keywords to target specific user intent and boost the relevance of your product titles
To catch a greater range of search queries, including keyword variations and synonyms
To attract more qualified traffic, use keyword modifiers such as "best," "cheapest," or "highest-rated."
Keep titles concise
A key part of product title optimization is keeping your product titles short and sweet! Long or wordy product titles might be difficult to understand and may not adequately portray the product. This can confuse and affect click-through rates and conversions.
As a result, use clear and descriptive language to describe the major characteristics and benefits of your product. And, to keep your titles short, emphasize the most significant aspects of your product. This often includes the product name, brand, color, size, and any other pertinent information that will assist users in understanding what they're looking at.
It's also a good idea to avoid using terms or phrases that don't offer value to your title. This can include words like "sale" or "discount," which can be communicated more effectively through the product price or promotion itself.
Furthermore, while Google has a character limit of 150 characters for product titles, it's a good idea to keep your product titles between 70 and 80 characters long.
This ensures that your title is not shortened in search results and that it is easy to read and understand.
It's not a problem if it exceeds 70 characters. In these circumstances, simply ensure that all pertinent information is provided inside the first 70 characters.
Use optimization tools
Using optimization tools to improve your product titles in Google Shopping campaigns might be a worthwhile technique.
There are numerous tools available to assist you in analyzing and optimizing your product titles. These tools can assist in automating the process as well as providing information and recommendations to increase the performance of your marketing campaigns.
As an example, consider CTX Feed. This is a freemium WooCommerce plugin to let you generate and manage product feeds for your e-commerce store.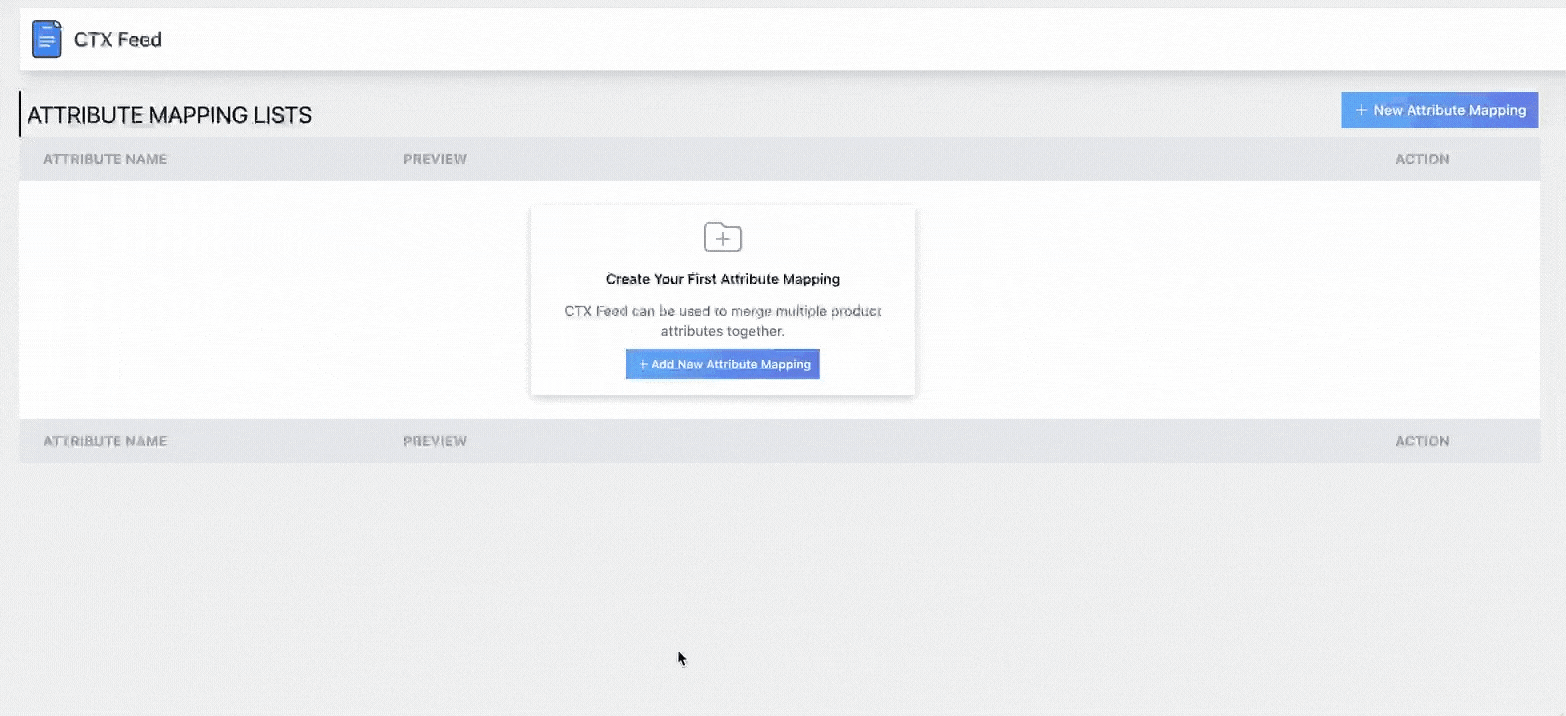 This plugin will allow you to sell/promote your products to 100+ shopping platforms such as eBay, Amazon, Heureka, PriceGrabber, Facebook, TikTok, and more.
You can quickly optimize your product titles using CTX Feed plugin by adding relevant keywords as per Google's requirements or standards.
Prioritize important information
It is essential to emphasize the most crucial information and aspects of your product when optimizing your product titles for Google Shopping. Make sure the title appropriately conveys what the product is and what it offers while still being brief and attention-grabbing.
Remember that customers frequently scroll through search results fast, so make sure your title catches their attention and appropriately portrays what the product delivers. Stick to the most important details and avoid filler words or phrases that bring no value.
Begin with the most crucial information and characteristics. This could be the product's brand, model number, or important attributes that distinguish it from competitors. By including this information at the beginning of your title, you ensure that buyers see the essential information, even if the title is chopped off in search results.
When determining which information and features to prioritize, keep your target audience in mind. What is the most significant information for them? What characteristics are they looking for?
Finally, it's vital to evaluate and adjust your product titles based on how well they perform. Track click-through rates, conversions, and other metrics using Google Analytics or Google Ads, and make modifications if necessary to improve the result.
Consider branding and messaging
Another crucial factor to consider is branding and messaging.
The title of your product should reflect your brand and the message you wish to express. This can contain crucial brand messages, product positioning, and other branding components that help customers recognize your brand.
When creating your product title, make sure that you put your brand name prominently, preferably at the beginning. This strengthens your brand and ensures that customers link your product with your brand.
Consider putting a well-known phrase or message in your title as well. If your product is eco-friendly, for example, you may include such words in your title to make it appealing to environmentally sensitive customers.

When it comes to branding and messaging in product titles, it's critical to establish a balance between these components and the other crucial facts and characteristics of your product.
Use punctuation and symbols sparingly
Adding punctuation and symbols to your product title might help it stand out. However, they must be used carefully and strategically.
Unnecessary punctuation or symbols in product titles might make them appear spammy and reduce their visibility in search results.
Too many symbols or punctuation marks can make your title appear irrelevant and may even cause Google to label your goods as low-quality or misleading.
When it comes to punctuation and symbols in product titles, use them to highlight important information or separate your product from others. You could, for example, use a star symbol to highlight a great feature or a percent sign to highlight a deal.
Use conventional punctuation such as hyphens, commas, and parentheses. Exclamation points, all caps, and other attention-grabbing strategies should be used sparingly.
Avoid keyword stuffing
Keyword stuffing is a typical mistake that many advertisers do when improving their product titles. Keyword stuffing is the practice of putting as many keywords in a product title as possible in the hopes of ranking better in search results.
Remember that this strategy is not only unsuccessful, but it can also harm your rankings and result in Google penalties. If your title contains too many terms, it may appear spammy and unprofessional, discouraging customers from clicking on your ad.
Rather than focusing primarily on including as many keywords as possible, create a title that is concise, easy to understand, and effectively defines your product. use your core keyword in the title organically, and only use other relevant keywords if they offer value to the title and assist describe your product more precisely.
Optimize for mobile
More people are purchasing online these days than ever before using their mobile devices. This means that your product titles must be adapted for mobile.
Keep in mind that mobile screens are smaller than desktop screens, therefore your titles must be short and simple to read. Make use of clear, simple language, and make sure that your most critical information is prominently shown.
Consider breaking up your title with symbols and punctuation to make it simpler to read on a small screen. Avoid using all caps or special characters in excess, as this might make your title difficult to understand and may put off potential buyers.
Follow Google's requirements for product titles
Google has particular regulations for how product titles in Google Shopping campaigns should be constructed. It's vital to follow these recommendations to guarantee that your products are listed appropriately in search results and to avert any potential penalties or account bans.
Google's product title guidelines include the following:
Use titles that appropriately represent your goods
Avoid using promotional terms like "sale" or "limited-time offer."
Include vital information in your title, such as brand, model, and color
Don't include irrelevant material or superfluous keywords
In your title, use proper capitalization and spelling
Keep your title to less than 150 characters
Don't use all caps or a lot of punctuation
Use special characters or symbols sparingly in your title
Consider localization
When optimizing product titles for Google Shopping, keep localization in mind. This involves customizing your titles to certain geographical locations and language preferences.
This is especially crucial if you offer products in multiple nations or regions, as clients in different languages might employ different search phrases or have different demands for product titles.
Consider employing regional or local phrases in your product titles and translating them into the local language to optimize for localization.
You can also utilize Google's Merchant Center to create and maintain distinct feeds for different nations or regions, allowing you to tailor your product titles and other product information to each area.
Test different titles
Another crucial factor is to try out different titles. It enables you to observe which titles perform well and can aid in the refinement of your plan for future campaigns.
You can generate numerous versions of your product titles and track their success over time to test different titles. You may also utilize A/B testing to evaluate two distinct titles and determine which one performs better.
Keep in mind that it's crucial to give each title enough time to collect data before deciding which one to utilize. This guarantees a statistically meaningful sample size and allows you to make an informed selection.
Google's Recommendations for Product Title
It is essential to follow Google's standards and recommendations when writing product titles for Google Shopping. This will boost the exposure and relevancy of your products in Google Shopping search results, resulting in more visitors and sales to your e-commerce site.
Here are some suggestions from Google for generating effective product titles:
Use high-quality, clear images: Google suggests utilizing images that are high-quality, clear, and correctly portray the product. This will help guarantee your product is presented to the right people and immediately entices them to convert.
Include relevant information: Google suggests including relevant information such as the brand name, product type, model number, and any essential features or traits in the product title. This will help guarantee that your product is appropriately represented and that it is displayed to customers who are looking for those precise details.
Keep it brief: Google advises keeping the product title brief and to the point. Avoid employing words or phrases that are superfluous to the title. This will aid in making the product title easy to read and comprehend.
Avoid promotional wording: Google discourages promotional language or special characters in the product title. This includes terms like "sale," "discount," and the use of exclamation marks. Such phrasing can be deceptive and may violate Google's policy.
Follow category-specific recommendations: For product titles, Google provides category-specific guidelines. Follow those rules when developing product titles to guarantee that Google's policies are followed.
Google Product Titles Best Practices for Different Industry
It's essential to note that different businesses may have independent best practices when it comes to Google Shopping product titles. What is effective in one industry may not be effective in another!
That's why you should thoroughly investigate your audience and create an understanding of what your audiences are genuinely looking for. Remember, if you can't communicate in the language they want to hear, your efforts will be futile!
For example, if you're selling apparel, it's vital to include specifics like style, color, and size in your product titles. If you're selling electronics, on the other hand, you might want to provide particular technical specifics like the model number, brand, and characteristics.
It's also important to think about the target audience and their preferences. For example, if you're selling beauty items, you might want to include sensory-appealing terms like "luxurious," "fragrant," or "soothing."
Furthermore, examine your competitors' product titles to see what works and what doesn't. This might assist you in developing original and effective product titles that set you apart from the competition.
Here are some industry-specific short suggestions for your convenience:
Apparel and Accessories: Include size, color, gender, and material in the product title

Electronics: Include brand, model, and product type in the title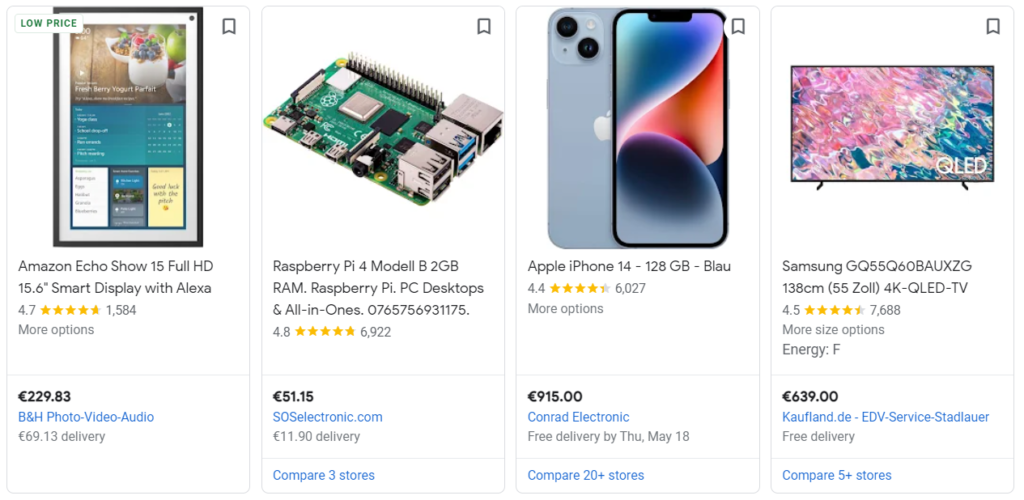 Beauty Products: Mention the size, color, and type of the product

Toys and Games: Include the brand, product name, and age range in the title

Health and Wellness: Include the brand, product name, and type in the title

Sporting Goods: Include the brand, product name, and size in the title

Food and Beverages: Include the brand, flavor, quantity, and type in the title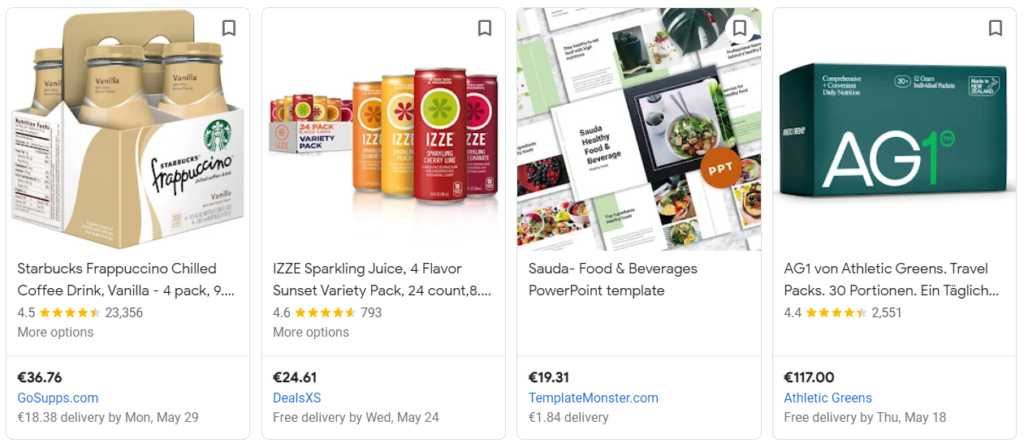 What Does an Optimized Product Title Look Like?
An optimized product title on Google Shopping is delicately prepared to convey the most essential and significant information about the product. It should be descriptive enough to express the product's essence while brief enough to prevent overloading potential customers with unnecessary facts.
A good title should be between 30 and 80 characters long, including spaces. It should also include the product's most crucial keywords, as they will help Google link the product to relevant search queries. In addition, with suitable capitalization and punctuation, an optimized title should be easy to understand and visually appealing to consumers.
An ideal product title for a pair of running shoes might be: Nike – Air Zoom Pegasus 37 sneakers – men – Rubber/FabricFabric – 15 – Silver.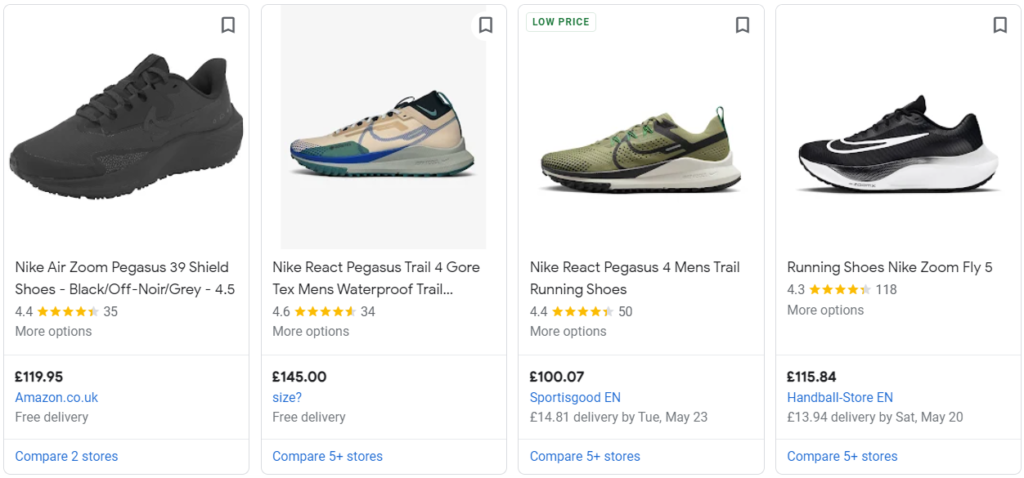 Look at how this title included all of the critical information a customer would need to make an informed purchasing decision: the brand name, the product name and kind, the product material, the color, size, and gender while remaining under 80 characters.
How to Optimize Google Shopping Product Titles with CTX Feed
CTX Feed Pro is a great tool for optimizing Google Shopping product names. You can add dynamic text to your product titles based on several criteria, such as category, brand, and price range, by utilizing CTX Feed. This can assist raise click-through rates and conversions by making your titles more relevant.
It will also assist you in excluding non-profitable or out-of-season products that you do not want to promote. Aside from that, its advanced filtering feature will allow you to conditionally select products based on product titles, price, stock availability, user rating, and other product attributes.
Below are three steps for optimizing Google Shopping product titles with CTX Feed Pro:
Step 1: Install and Activate CTX Feed Pro
The first step to extend and optimize your Google Shopping product title is to install and activate the CTX Feed Pro version on your WordPress website.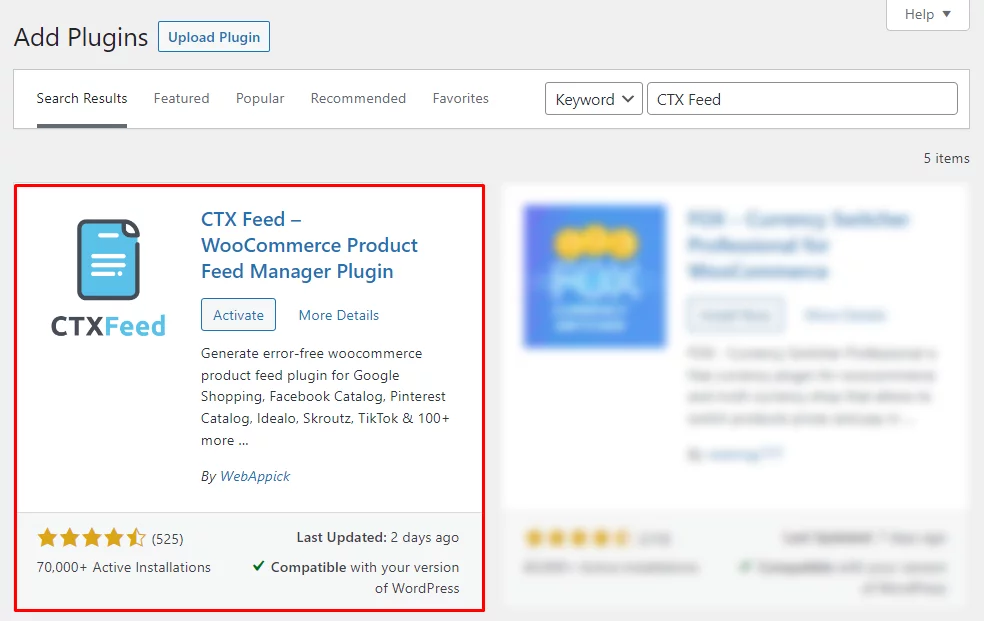 Step 2: Configure the Attribute Mapping
Now that you've installed the CTX Feed Pro, go to CTX Feed > Attributes Mapping and then click on the "+ Add New Attribute Mapping" button.

Now assign an attribute name and attribute separator. You can use "-" as a separator, as that's widely used in the title.
Next, select the attribute(s) you want to include in your title to extend that. You can add attributes like category, brand, color, etc., to make your title more catchy on the Google Shopping platform.
Once you're done adding the attributes from the drop-down, Click on the "Save Attribute Mapping" button.

Step 3: Make a Product Feed with Extended Titles
Go to CTX Feed > Make Feed. Before you start making the feed, you have to clear the cache by clicking on the "Clear Cache" button.
Now, Set the country, Choose the relevant template (Google Shopping), give your file a name, choose the appropriate file type, choose delimiter, select enclosure, and then go down to the FEED CONFIG tab.

In the FEED CONFIG tab, you'll see the Product Title attribute after the product ID. From the Value column of the product title row, Select the newly created attribute for the extended title. And that's it.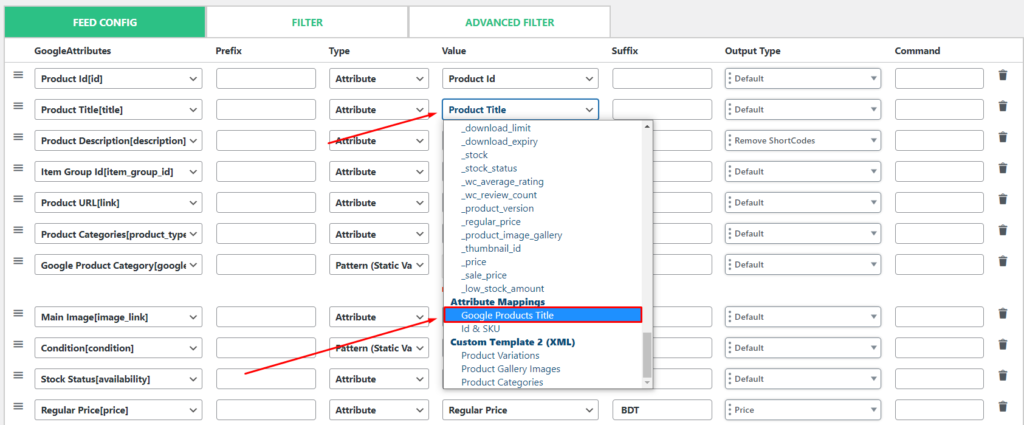 From now, Google Shopping will display the extended or optimized title you created by CTX Feed Pro.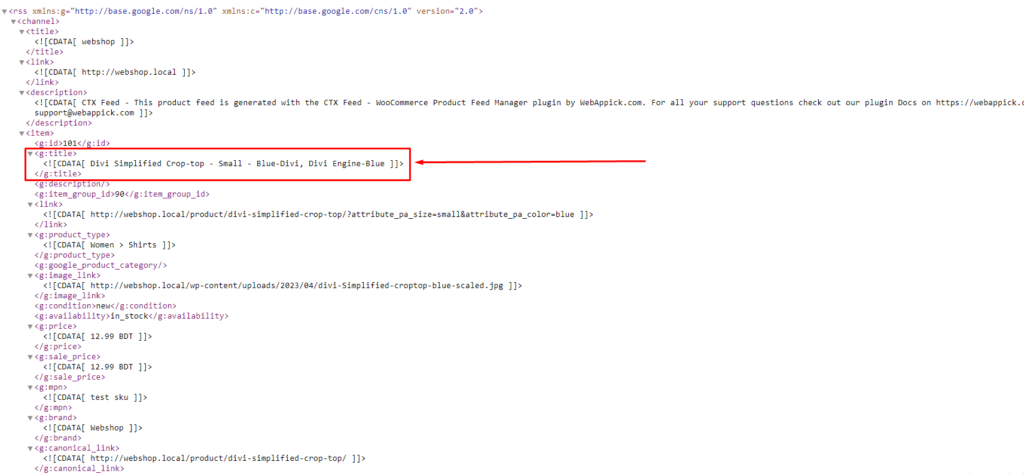 You can learn more about the product title optimization process from this doc.
Things to Remember While Optimizing Your Product Title
By using CTX Feed Pro, you can streamline the process of optimizing your Google Shopping product titles and ensure that they are always up-to-date.
Monitor your Google Shopping campaigns to see if your optimized product titles result in increased traffic and conversions. Make adjustments to your product titles as necessary to continue optimizing your campaigns.
You may be offering different types of products or the same types of products with multiple versions. Keep in mind that the same product title strategy will not work for all in these situations!
You must choose your strategy based on the nature of the product. Determine their primary attributes and value accordingly. More significantly, make sure that your product title and real product quality match one another.
Frequently Asked Questions (FAQs)
How do I structure a Google Shopping title?

When creating a Google Shopping title, it is vital to adhere to Google's requirements and recommendations. The structure should, in general, include the brand name, the product name, and any related qualities or traits. 

It is critical to prioritize relevant information and place it as early as possible in the title. Avoid keyword stuffing and use punctuation and symbols carefully in the title. Using different optimization tools, such as CTX Feed, can also aid in the creation of effective product titles.

Here's a basic structure to follow when writing product titles: The brand's name > The product's name > Variant/Color/Flavor/Material > Size/quantity/length unit.
Learn more: Anatomy of Product Title that Increase Sale On Google Shopping
How do I rank higher in Google Shopping free listings?

There are various things you can take to rank higher in Google Shopping free listings. 

To begin, optimize your product titles and descriptions using important keywords and add as much data about the product as feasible. 

Second, verify that your product data is accurate and up to date by periodically updating it. 

Third, provide high-quality product photos and, if possible, videos. 

Finally, make sure your website is mobile-friendly and loads quickly.

Read this article to learn more – Tips and Tricks to Improve Your Product Listings.
How do I target keywords in Google Shopping?

To target keywords in Google Shopping, you must first find meaningful and high-volume keywords related to your products and audience. 

Begin by conducting extensive keyword research with tools such as Google's Keyword Planner or Semrush to identify the most relevant keywords. 

Analyzing your competitors' strategies can also provide you with a thorough understanding of which keywords to target. Furthermore, you can use Google autocomplete to determine the exact search intent of the shoppers. 




Additionally, to improve your chances of appearing in the search results, you may think about using the synonyms of your target keywords. It goes without saying that long-tail keywords yield the best results. 

Wrapping Up
First impressions count, whether in your personal life or when running a business. And when it comes to Google Shopping, a well-optimized product title is essential for establishing fantastic and generous first impressions. A well-optimized Google shopping title can accomplish far more than you might anticipate.
We attempted to educate you on every aspect of Google Shopping title optimization in this article. We hope it will assist you in developing your marketing plan, reaching out to new clients, and advancing your revenue graph.