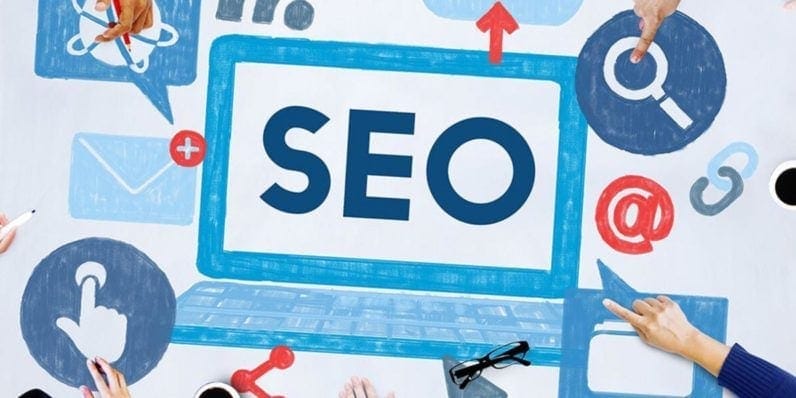 Must Have SEO Plugins For Your WooCommerce Store
There's no reason to ignore the importance of SEO plugin, even if you are not familiar with its concept. Search Engine Optimization (SEO) is an essential practice if you want to make your website more visible in search ranking like Google.
There are lots of aspects to SEO and ways to improve your site's visibility with it. When all elements seem to have equal importance, it can be confusing for store owners to find out which one to focus on. Search Engines provide the most reliable and best source of traffic.
A lot of WordPress developers have developed useful SEO plugin, which is very helpful for store owners to face the challenge of creating Search Engine optimized sites. You don't have to be an SEO expert at making sure your site ranks higher in search engines with the help of these SEO plugins.
It's high time for you to choose an SEO plugin, and start SEO testing of your site if you have a new website or have had a website, but no SEO plugin is installed yet. We have figured out some best SEO plugins for WooCommerce which can improve your store's overall SEO practice.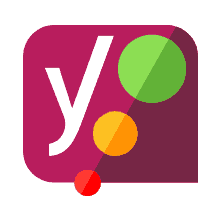 Yoast SEO plugin has more than millions of downloads and a great overall rating and considered one of the most inclusive plugins for SEO. When it comes to SEO, the features of Yoast ensure the best success for your site. You can assign keywords to a blog post to focus on using it all through the content by using this plugin.
Features:
Snippet view shows how the post appears in search results
Page Analysis makes sure all focus keywords are in place
Advanced XML sitemaps enable to fight against other websites
Enables to link up a site with Google Webmaster console
Enables to link up a site with Bing Webmaster console
Offers users complete SEO page analysis
Scores the page, based on the focused keywords
Allows to set preferred URL, page titles, sitemap and Meta description
Helps to optimize content for media sharing
Yoast SEO plugin is free, but there is site Yoast premium version that costs $89 for 1 site available on the Yoast official site.
The second most inclusive useful SEO plugin to optimize individual pages and post is 'All in One SEO pack plugin. It also has more than millions of downloads and comes with similar capabilities to Yoast. All in One SEO Pack plugin is an excellent tool for your web store along with WooCommerce add-on.
Features:
Generates Meta descriptions and keywords automatically
Easy integration with Google Analytics
Dialog displayed on the add/edit products window in WooCommerce
Possible, optimizing custom post types
Notify Google and Bing about new changes on your site automatically
Don't have to configure any settings
Generates Meta tags automatically
Helps to avoid duplicate content penalty
Allows to add own Meta descriptions and custom titles
Supports Google Accelerated Mobile Pages
There is a free version of All in One SEO pack but to receive premium support, upgrade to the pro version that starts with an annual fee of $57.
Just like its name SEO Ultimate, the plugin also comes with lots of features of complete on-page optimization. It is one of the best among SEO plugin that is raising its popularity day by day.
Features:
Enables to customize your homepage's <title> tag
Supports custom taxonomies and custom post
For any individual page, post, category, etc. on your blog, entire <title> tag contents can be easily overridden
Functionality available to put post titles at the beginning of <title> tag to improve SEO keyword
Formats <title> tag of pages, post, categories, search results, etc.
Edit <meta> description tags for pages, post categories, homepage etc.
Boost internal ranking SEO paradigm by using the power of anchor text
Includes support for photo-style and summary-style Twitter Cards
SEO Ultimate plugin is available to download from the WordPress repository. Support for this plugin is not offered in the WP forum. You need to upgrade to SEO Ultimate+ if premium support is required. The license will cost $49 for a single site.
The Premium SEO Pack plugin not only helps to increase the SEO value for all pages but also helps you to decide how you want them to look in search engine results. The social media feature is also impressive. The plugin helps to increase the SEO value for all your pages.
Features
Has all the main options for On-page SEO
Gives you the control that you have wanted all along
Works with WordPress Multisite
Title, Description, Type, open Graph Image
SEO patterns for each Custom Post Types and Post Types
Well support on WooCommerce and other e-commerce plugins
For each post type, there is Nofollow and Noindex options
From the top bar or post review top bar, you can customize each post directly
The Premium SEO Pack is free and does not offer premium support. To get premium support, you can check Pro version of Squirrly SEO Plugin for 29.99 per month.
No one likes to check for broken links one by one, because it seems like a lengthy and challenging task. Broken Link Checker plugin is a rapid solution for checking broken links on your site or blog. It notifies once a broken link is detected.
Features:
Detects missing images, redirects and any links that are not working
Notifies in email or dashboard when broken images are detected
Straightforward plugin and highly configurable
Allows filter and search links using URL or anchor text
The broken images can be seen differently on image
Prevents search engines to follow broken links
Fix links from the plugin window
Allows you to monitor links in your posts, pages, comments, custom fields, etc.
The free version of Broken Link Checker is ready to download. No premium or pro version of this plugin is available yet.
WooCommerce SEO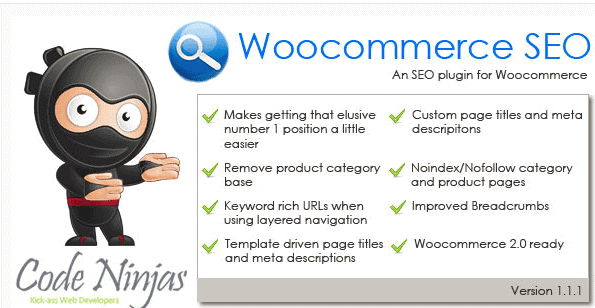 There are few things needs to be improved to make WooCommerce more optimized for search engine even though it's an excellent eCommerce plugin. To help WooCommerce to get a better position some improvements were made to WooCommerce by the WooCommerce SEO plugins.
Features
Adjusts to make your store more SEO friendly
Other than the default setting, it helps to improve the URLs with descriptive options
Automatically creates a Meta description
Saves time and effort by generating content on your site
Flexible to create Meta description and custom title for your store
Customers can navigate your site more proficiently.
Useful to set noindex / nofollow tags to a particular category of the product page
The premium version of WooCommerce SEO will cost you $25 with 6-month support.
An ideal plugin for any WordPress site is The SEO Framework which provides automatic SEO solutions. For a reliable SEO solution, this plugin is suitable for the novice as well as experts. The plugin is automated, unbranded, accessible, and helps to reduce the page load time.
Features
Allows to adjust the SEO using global options
Custom post types like WooCommerce and bbpPress are supported
Provides beginner-friendly SEO solution
Allows you to adjust more than 100 site setting
Does not have any advertisement
Using an extension or filter, you can disable small and hidden HTML comments
Helps your pages to get more shared and beautiful through social media sites including Facebook, Twitter, etc.
Automated title and description output options
The SEO Framework plugin is free, without any advertisements because it can be annoying to most of the users.
Search engines are an essential part, which will help you to establish a successful online store. To get better engine rankings, your site and its page need to be search engine friendly. WordPress WooCommerce community has lots of useful SEO plugins to ensure search engine optimization.
It's important to get good rankings in search engines when you are running an eCommerce store. In this article, we have discussed a few good plugins in the WordPress WooCommerce community. Hopefully, that will help you with your SEO strategy.
Are you are a merchant with an eCommerce store and want your product into a search engine, price comparison website or affiliate network? Then you need a product feed. It helps the buyer to find your product easily by supplying your product information to that online marketing channel.
WooCommece Product Feed plugin is a product feed-making plugin by which you can upload your WooCommerce based online store products to multiple shopping engines. If you are interested, you may know in detail about WooCommerce Product Feed plugin.